The 50 Greatest Carp Of All Time: Part 3
We love nothing more than looking at lovely old shots of truly breathtaking looking carp...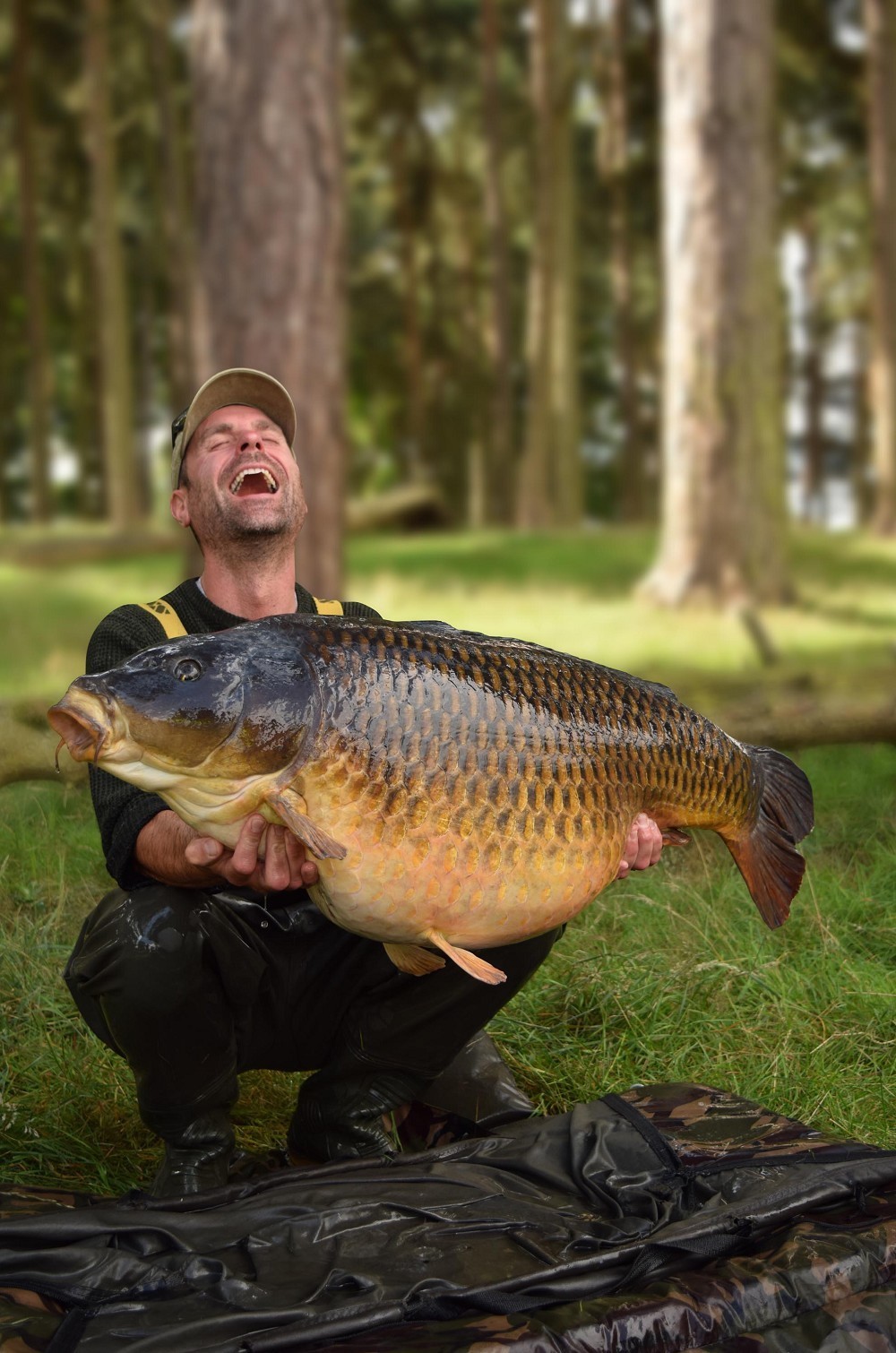 21. Jim's Common
Venue: Tatton Park
Pic credit: Rob Allen
History: In 2017 two incredible commons were caught. One was the Burghfield Common at its first ever capture over 60lb, and the other was Tatton Park's largest resident known as Jim's Common at 57lb 4oz. Rob Allen banked this most beautiful common carp which lived in not only the North West's, but one of the country's most challenging lakes. Rob's dedication and monumental effort saw him holding a carp which now represents one of the best captures of all time.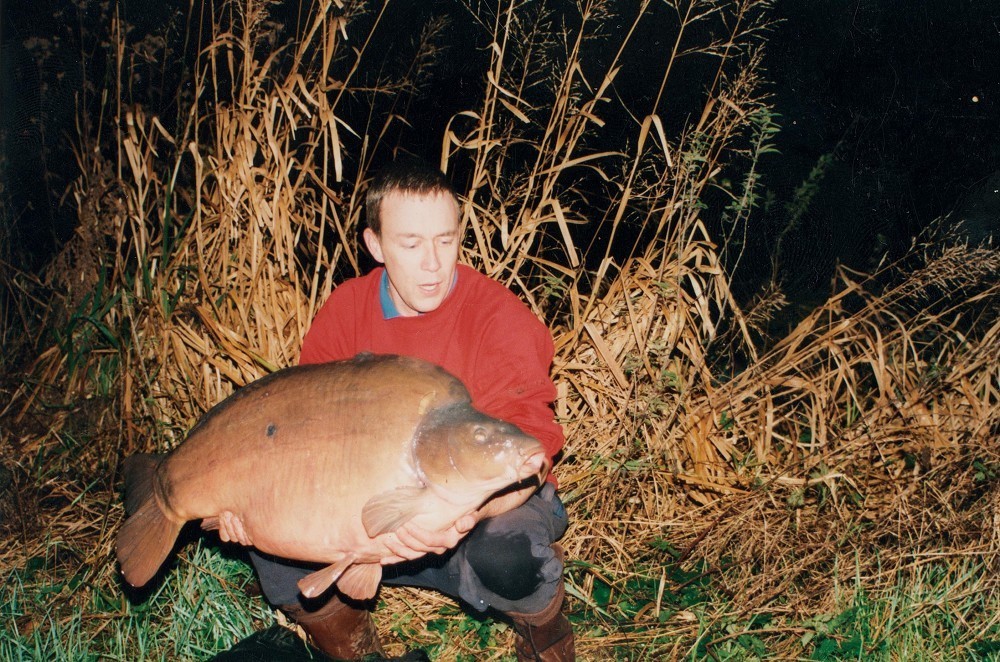 22. Chop Dorsal
Venue: Herts Club Water
Pic credit: Martin Locke
History: Pictured here is a fish which at the time of capture was the second largest carp to have been caught in 1994 when it weighed a staggering 50lb 4oz. With characteristics similar to that of the
late fish from Longfield/Horton known as Shoulders and with its incredibly solid frame, this carp was extremely sought after and was caught over 20 years ago now! Martin Locke was the captor of the magical giant from the 'days only' Herts club water and is another slice of history which shouldn't be forgotten. One of our favourites.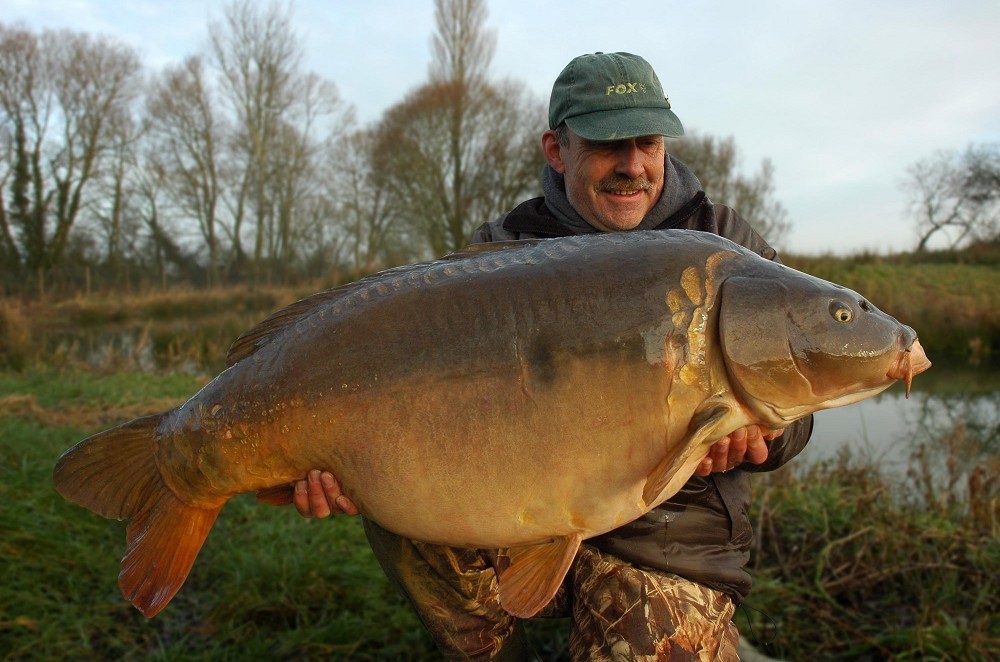 23. Single Scale
Venue: Ashmead
Pic credit: Ian Chillcott
History: In Somerset lives a monstrous mirror carp known as Single Scale, which regularly weighs over the 50lb mark at a lake known as Ashmead. The truly picturesque and beautifully maintained venue attracts many anglers from all over the country, to fish for this magnificent beast. Ian Chillcott was one of those who was successful in his quest, on a day in January 2009 when the lake had just thawed out! Quietly confident that if he received a bite, he would know what fish it was and low and behold he caught Single Scale at 53lb 12oz.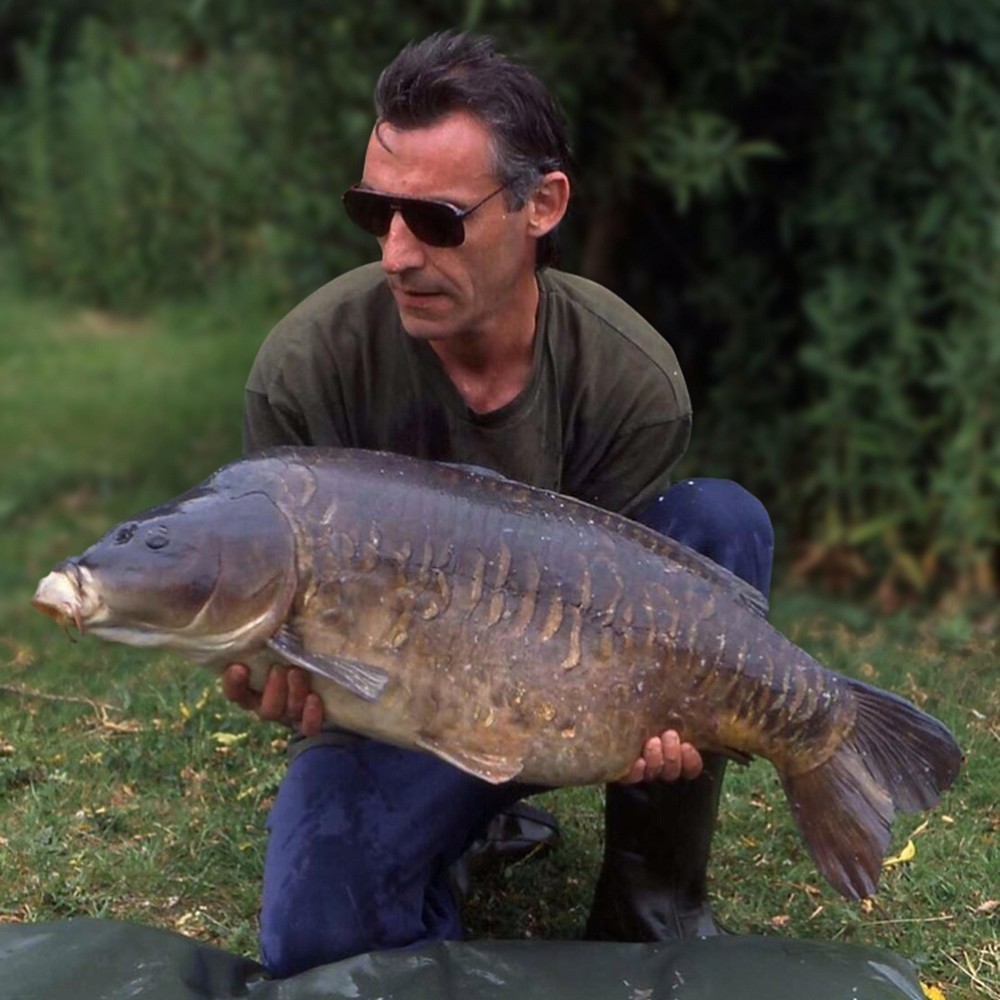 24. The Lady
Venue: Horton Church Lake
Pic credit: Ritchie McDonald
History: Longfield has an important place in carp fishing history and rightly so, as cracking fish such as The Lady lived in the ultra-difficult Colne Valley water. This gem was caught by none other than Ritchie McDonald, but was one he never managed to bank at Longfield. After the fish had been moved into Horton Church, he joined the lake and duly caught the fish from the 'salt circle',known as such, as Ritchie circled his bivvy with salt to keep slugs away!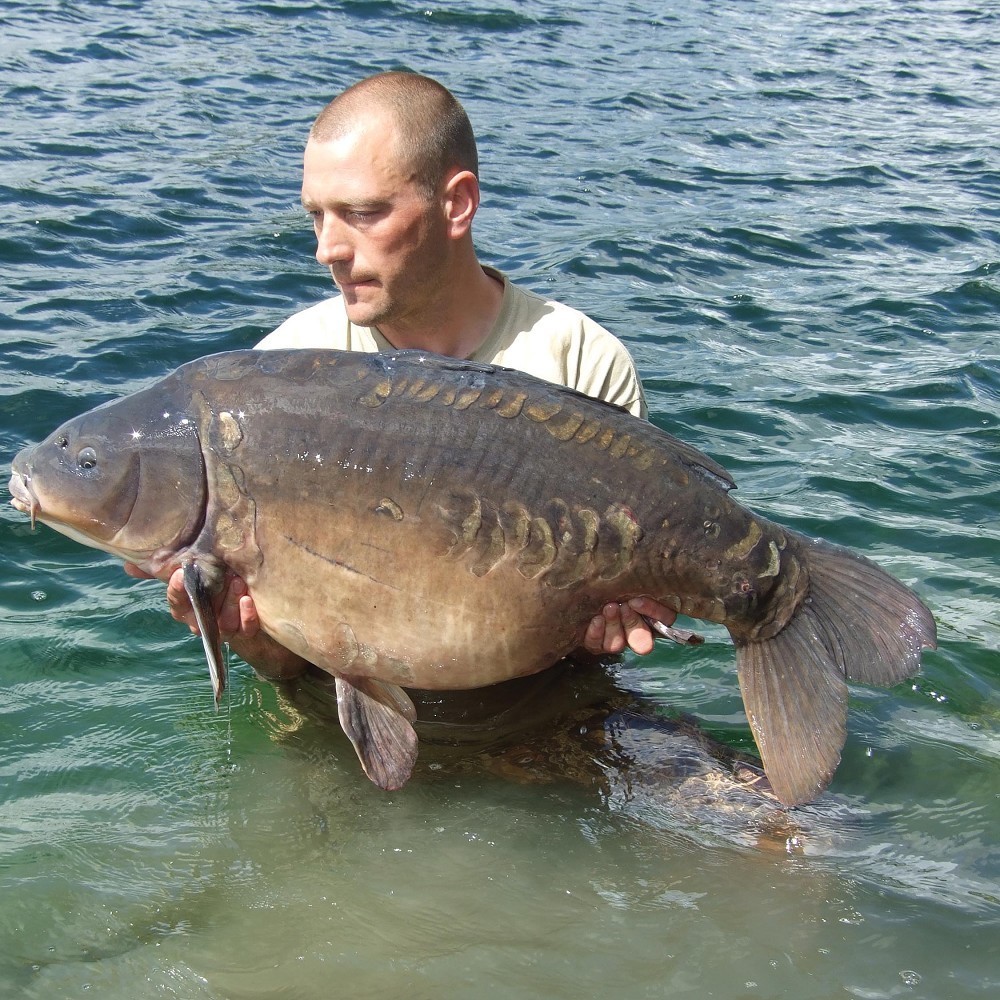 25. The Mother
Venue: Elstow 2
Pic credit: Jon McAllister
History: By far the best looking fish to have been caught from the deep clay pit that is Elstow 2, is a mirror carp named The Mother. This was the reason Jon Mac targeted this old carp, although with this fish being known to be very difficult to catch, it was expected to be four or five years before they met. Jon, however, caught the great fish very quickly, on only his third trip to the venue where The Mother weighed a rather plump 47lb 2oz, having not been banked for nine-months. Jon was on a mega roll that year!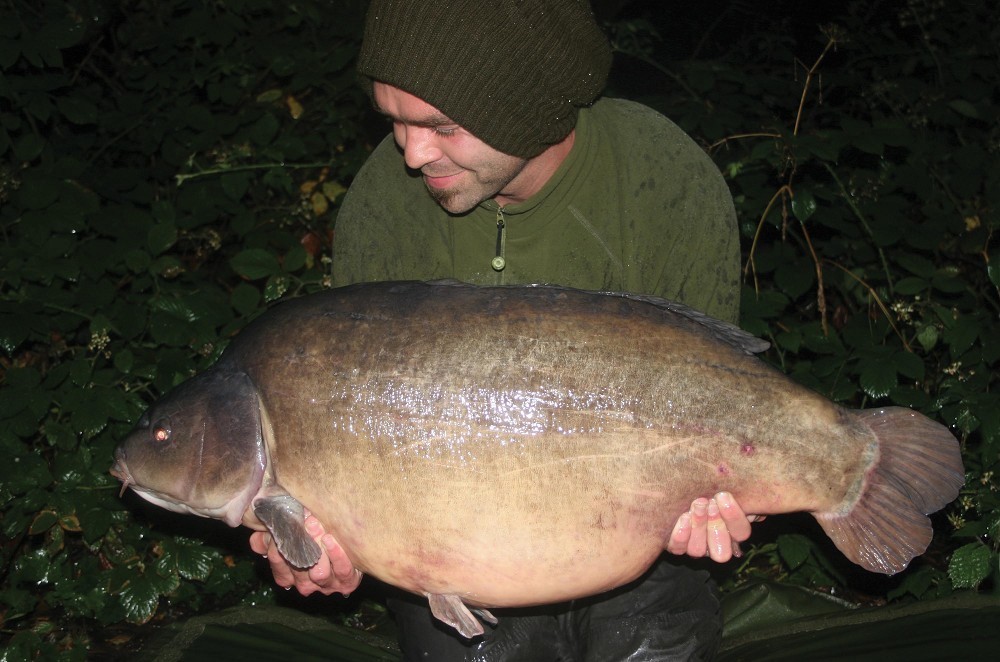 26. Dustbin
Venue: Yateley Car Park
Pic credit: Gaz Fareham
History: Here is another one of the nine original carp that had once lived in Yateley Car Park and is a favourite with many. This fish, which is often mistaken as a leather carp, is in fact a mirror known as Dustbin and was landed by Gaz Fareham on only his sixth night fishing the lake! Expectation of fishing over 50 nights before a bite occurred was realistic, due to the difficult nature of the lake, yet total confidence was gained after landing a fish Gaz had once dreamed of.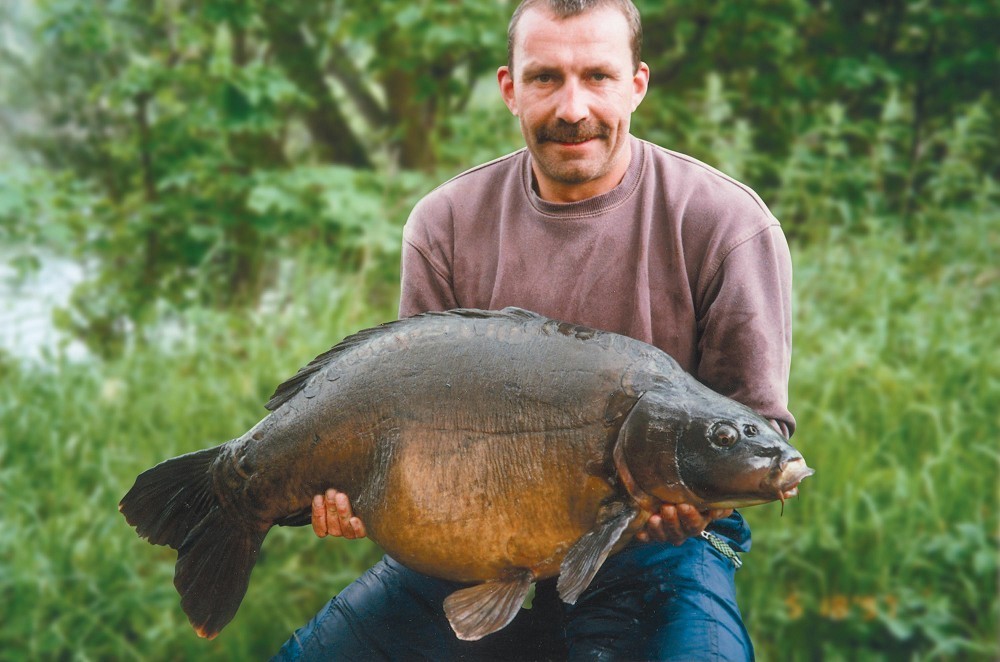 27. Mallins
Venue: Wraysbury
Pic credit: Ian Chillcott
History: Wraysbury is known to have produced the former British record carp and that is of course, Mary. Although this carp was a fish that everybody would have loved to catch, for Ian Chillcott the draw of fishing the 120-acre venue was to catch a mirror called Mallins. With such a low stock for a large lake, any carp would have been a massive achievement. Needless to say Ian's rod ripped into life one morning after failing to tempt Mary and he proceeded to land Mallins in all its glory weighing 38lb 8oz.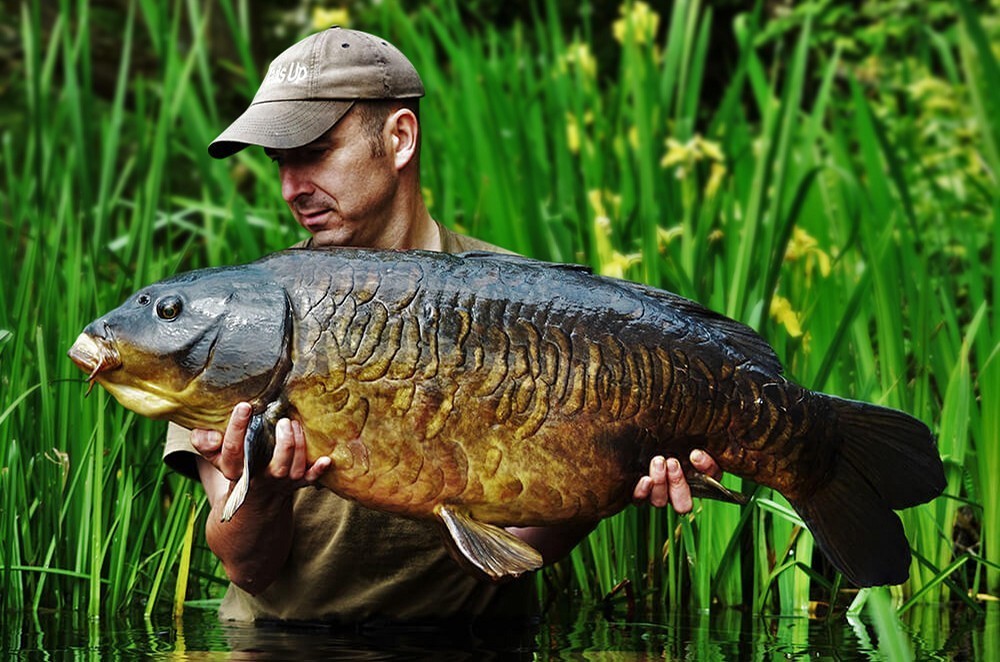 28. Scaley
Venue: Wraysbury 2
Pic credit: Alistair White
History: A carp equally as beautiful as The Client from Fen Drayton is this armour-plated mirror known as Scaley from Wraysbury 2. Much like Wraysbury 1, Wraysbury 2 is an untamed and wild pit which has also seen some incredible carp caught by the dedicated angler. For Alistair White, when he caught this old, and fantastically proportioned carp he said that he would most likely never catch a better fish.
29. Bitemark
Venue: Stoneacres
Pic credit: Scott Lloyd
History: The big mirror called Choco had died by the time Scott Lloyd gained a ticket, although there were plenty more carp in Stoneacres which were well worth catching! One of these fish was another big and beautiful scaly mirror known as Bitemark. Scott was to witness his brother catching this fish after the rules changed allowing rigs to be dropped from a boat; it weighed in at 49lb 1oz. Persistence and obsession led Scott to realise his dream when he caught the great fish in the spring of 2016 after 162 nights of fishing the lake at 45lb 12oz! Since then, Scott has gone onto dominate waters, catching his target fish in quick time.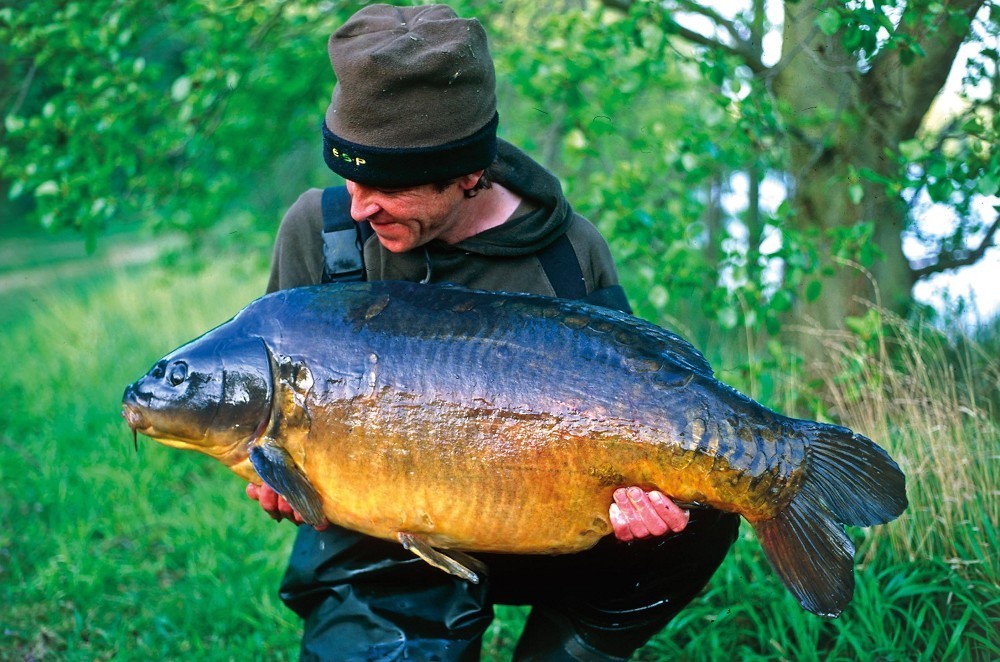 30. Choco
Venue: Stoneacres
Pic credit: Terry Hearn
History: Nine years before Bitemark was recorded as the largest carp in Stoneacres, the great fish given the name of Choco, was caught by Terry Hearn in 2007. It's quite clear how the fish got its name from the photo. The colouration on this carp was outstanding and despite its size, it was obvious why so many set their stall to catch it. The capture of this fish marked the end of a very successful spring for Terry - no surprise there!