The 50 Greatest Carp Of All Time: Part 5
10 more truly breathtaking carp...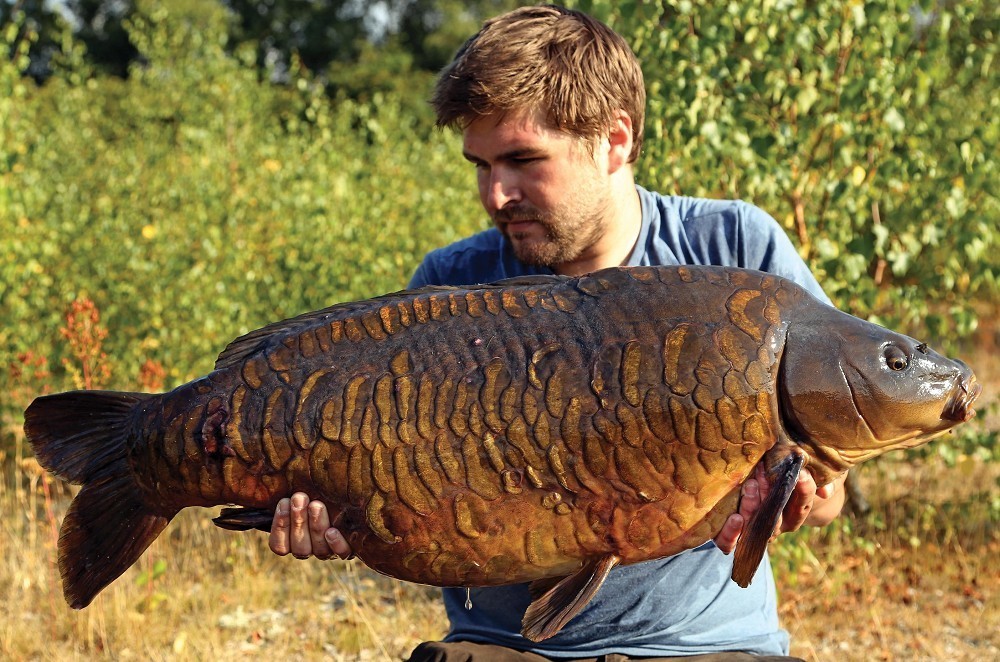 41. Jamie's
Venue: Roach Pit
Pic credit: Marcus Howarth
History: The Ringwood area holds some fine carp, but one lake which held a plethora of big, and scaly fish is a venue called Roach Pit. Jamie's is one of the heavily scaled fish in the lake and was caught on a hot August day by Marcus Howarth, at 35lb 2oz. Arriving at the lake without any floater kit and having found carp in a weedy corner of the lake, he tied a hook onto the end of his line and a piece of bread was borrowed from a friend. The rest is history!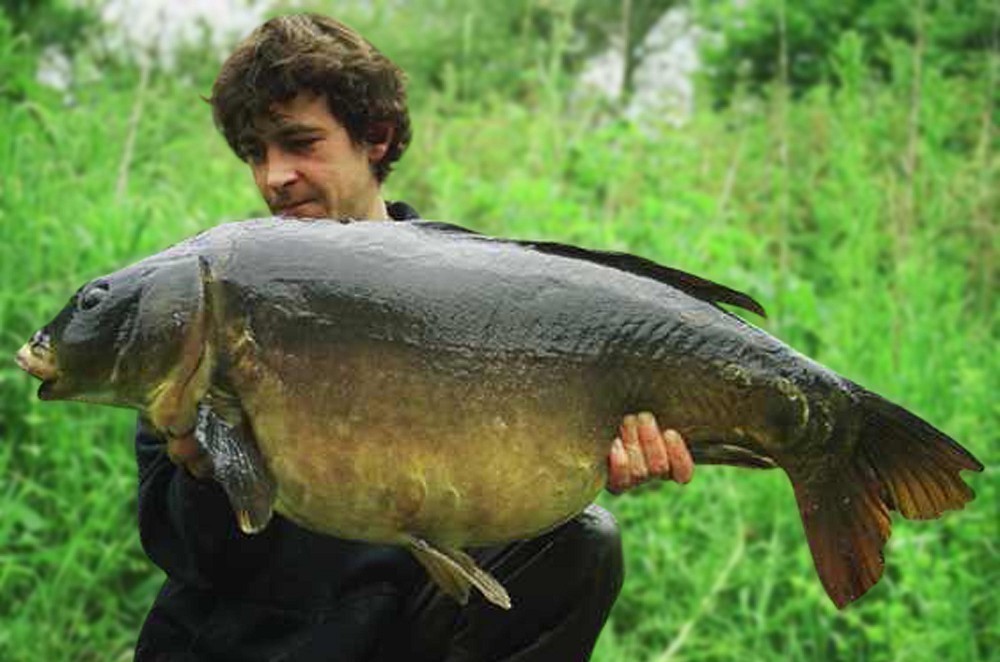 42. Nutsey Mirror
Venue: Nutsey
Pic credit: Terry Hearn
History: Part of the Test Valley Angling Club's venues is a lake known as Nutsey. This once held the Nutsey Mirror which regularly weighed over 50lb in its later life. One angler who set his sights on the great fish was Terry Hearn, who would spend long days watching the fish as it spent much of the daylight hours in the out of bounds. His time spent observing the leviathan proved worthwhile as he managed to catch the lake's biggest at a whopping 45lb 10oz.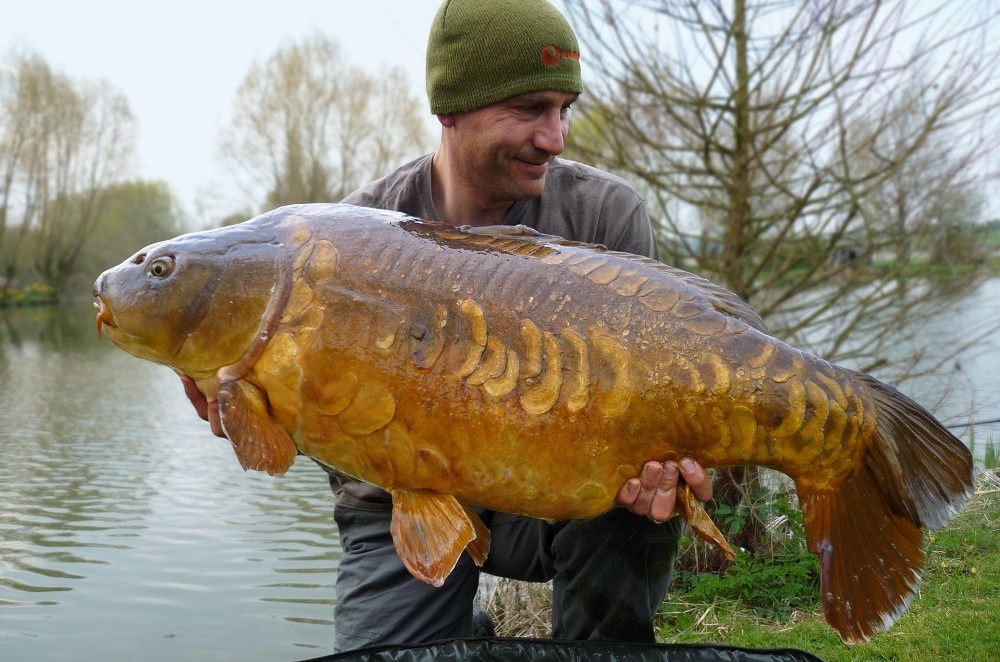 43. Blackeye
Venue: Chad Lakes Home Pool
Pic credit: Simon Crow
History: In 2013 one of Gloucestershire's finest big carp was lost, a fish referred to as Black Eye. This wonderful old English carp grew to over 55lb and lived in Chad Lakes' Home Pool. Simon Crow was one of the fortunate anglers who managed to outwit the old and heavily plated mirror at over 50lb on only his second trip to the lake!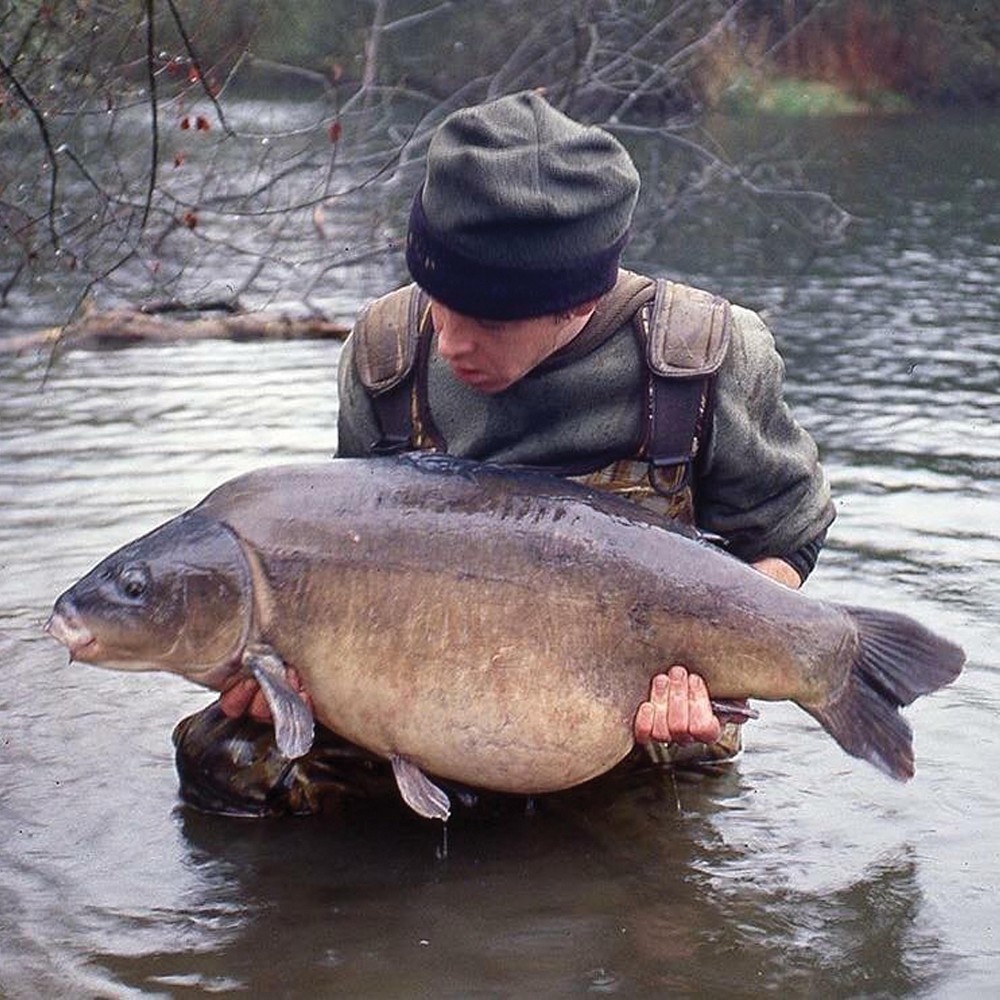 44. Toadless Leather
Venue: Frogmore
Pic credit: Terry Hearn
History: One of our favourite leather carp this fine country of ours has seen, used to live in a lake in St Albans called Frogmore. For those that aren't familiar with this fish, it was known as the Toadless Leather. This great carp lived long, to an estimated 45 years of age and became really well known in the late '90s. Here, Terry Hearn is holding this whacking winter-caught fish in 1999 and in absolute peak condition.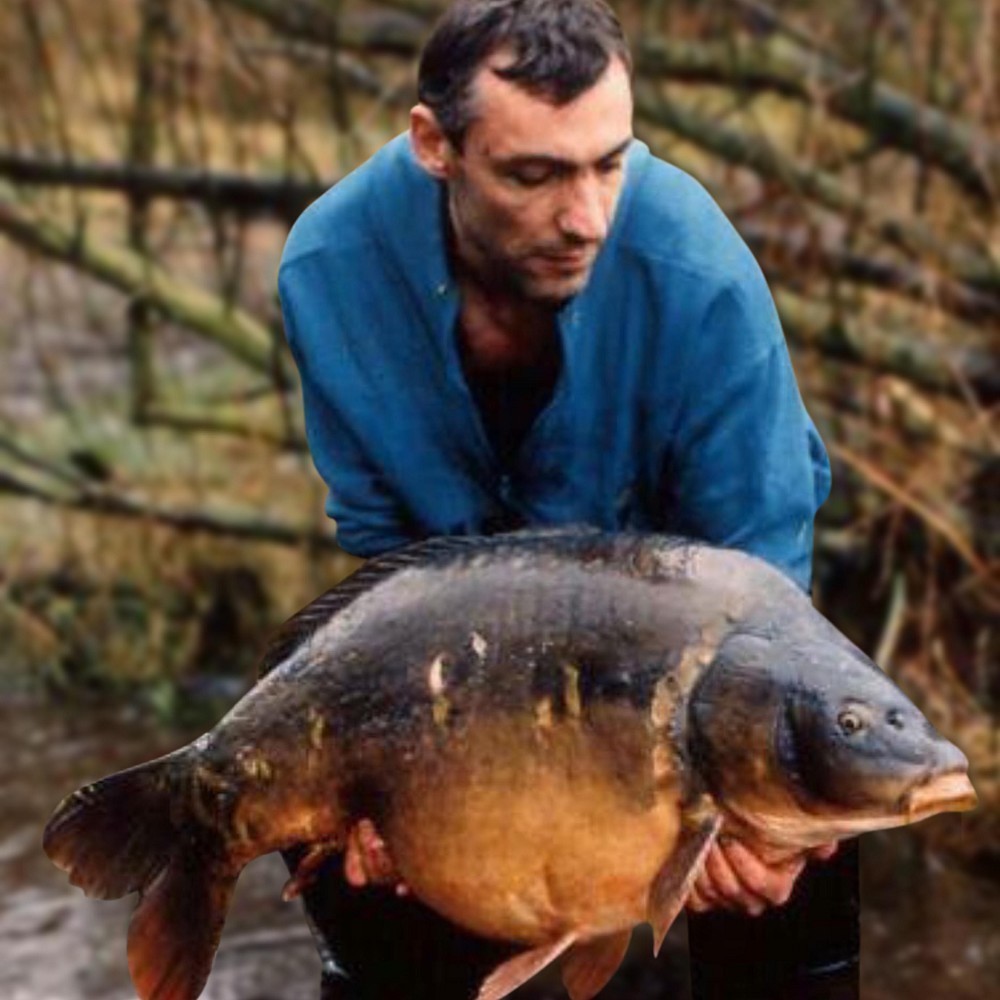 45. Jumbo
Venue: Yateley Pads Lake
Pic credit: Ritchie McDonald
History: In the '80s and '90s, the Yateley complex was the place to go fishing, with so many big carp being caught, and from many of its lakes: Heather, Bazil and the Pad Lake's biggest carp, aptly named Jumbo. Ritchie McDonald was the captor of all the fish mentioned. He banked Bazil in 1984 at 45lb 12oz which was the country's second largest carp of all time. In 1991 he landed the majestic Jumbo at 41lb 9oz.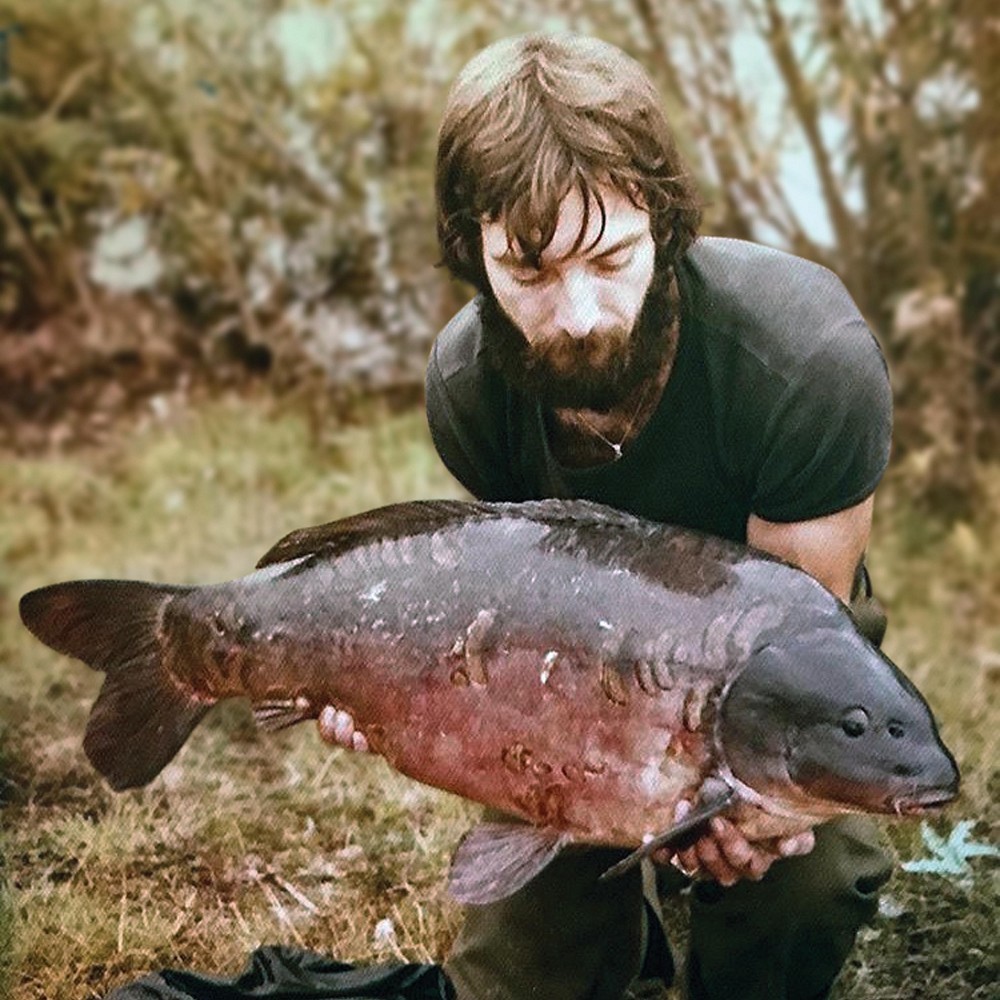 46. Longfield Forty
Venue: Longfield
Pic credit: Pete Springate
History: Pete Springate is an angler many people will know from his famous brace shots taken at Wraysbury, of Mary and Mary's Mate, and the equally impressive earlier brace from Yeoveney. The larger of the two mirror carp from his Yeoveney brace weighed 38lb 8oz in 1978, enormous for the time and with later become known as the Longfield Forty. The fish was moved into the historic Longfield, where it became the lake's first 40lb carp; hence its name. At the time, along with Ritchie McDonald, Pete was a true big fish pioneer. Pete, we salute you!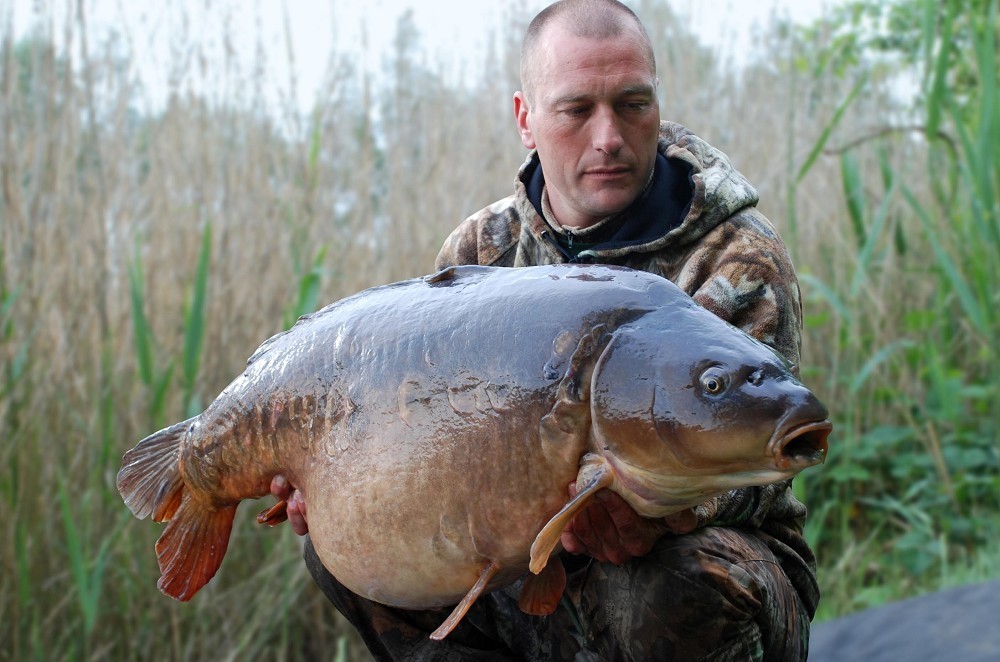 47. The Annie
Venue: Essex Manor
Pic credit: Jon Mac
History: The Annie was one of the biggest carp to have been caught in Essex and which would regularly weigh between the mid-fifties to sixty pounds. One angler who was fortunate to have caught her was the extremely successful angler, Jon Mac. The challenge for Jon when fishing the Manor was to learn how to fish busy and pressured waters. He learned very quickly and landed both The Annie at 59lb, and the second-in-command Northern Linear at 47lb during one morning.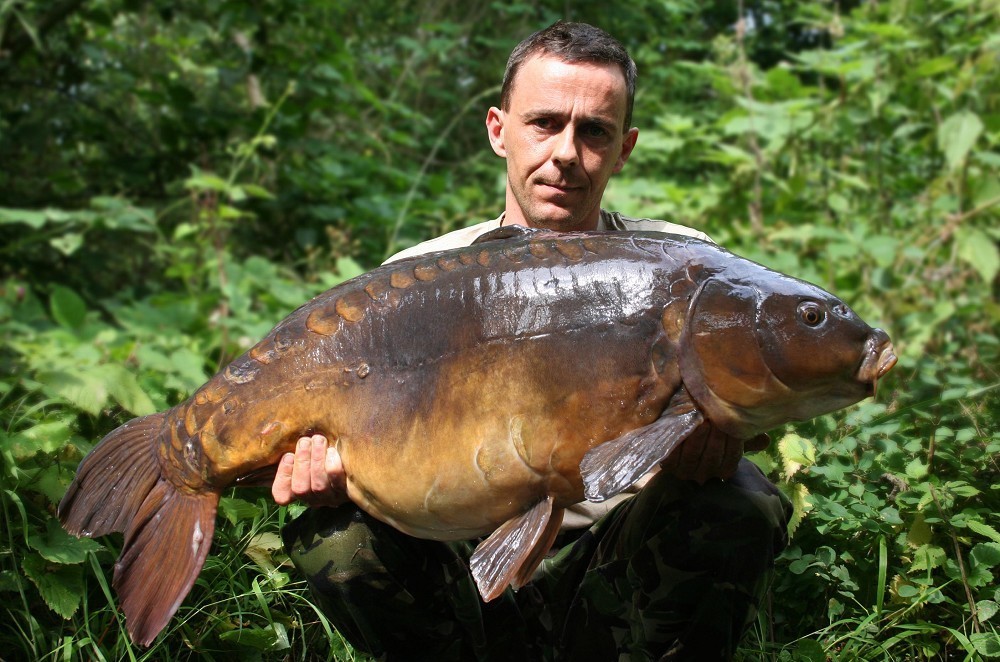 48. Dink
Venue: Road Lake
Pic credit: Nigel Sharp
History: The Dink was one of the many big carp that lived in the Road Lake, a venue absolutely steeped in history from way back to the 1960s. A notoriously tricky venue and typical of a small lake of just three acres, the fish were not hard to locate, but they proved very tricky to outwit. It's obvious from this photo why Nigel wanted to catch it. After seeing a pattern emerge of this mirror carp's daily routine, Nigel hatched a plan and it panned out with him landing it over 41lb.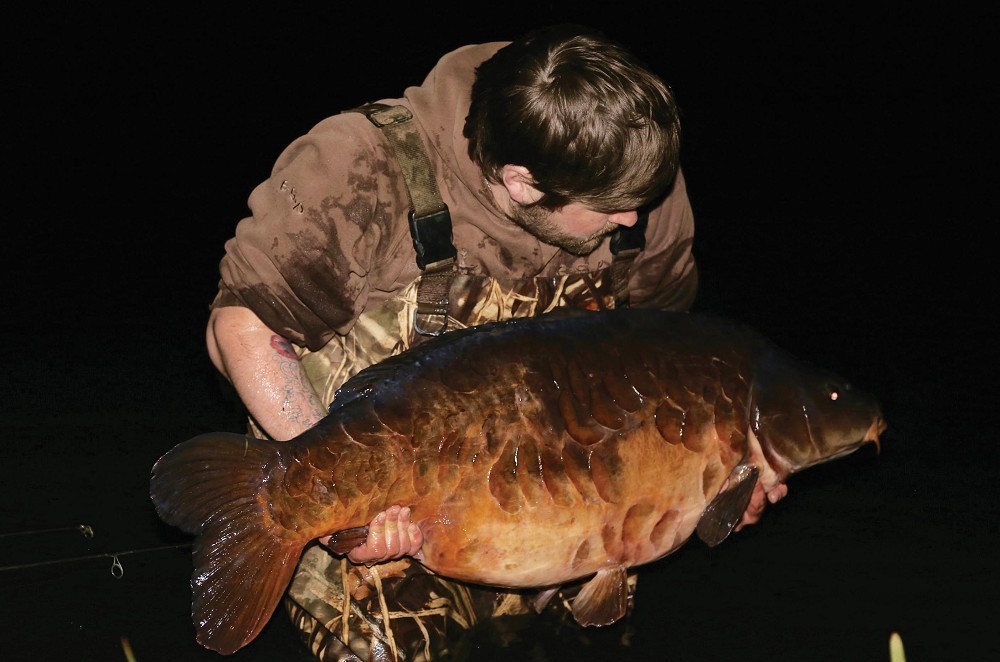 49. Big Plated
Venue: St Johns
Pic credit: Marcus Howarth
History: We, as anglers, are very fortunate in this day and age to have many big carp available in day ticket venues. The lakes can get very busy at times, but with carp like the Big Plated swimming around in St Johns it is never going to be quiet! After walking around a lifeless Christchurch on a hot clammy day, Marcus Howarth made the trip to Linear. Although being dismissive, fish were soon found in a shallow corner and later that evening and on his first night on the lake, the Big Plated was landed at 45lb 8oz.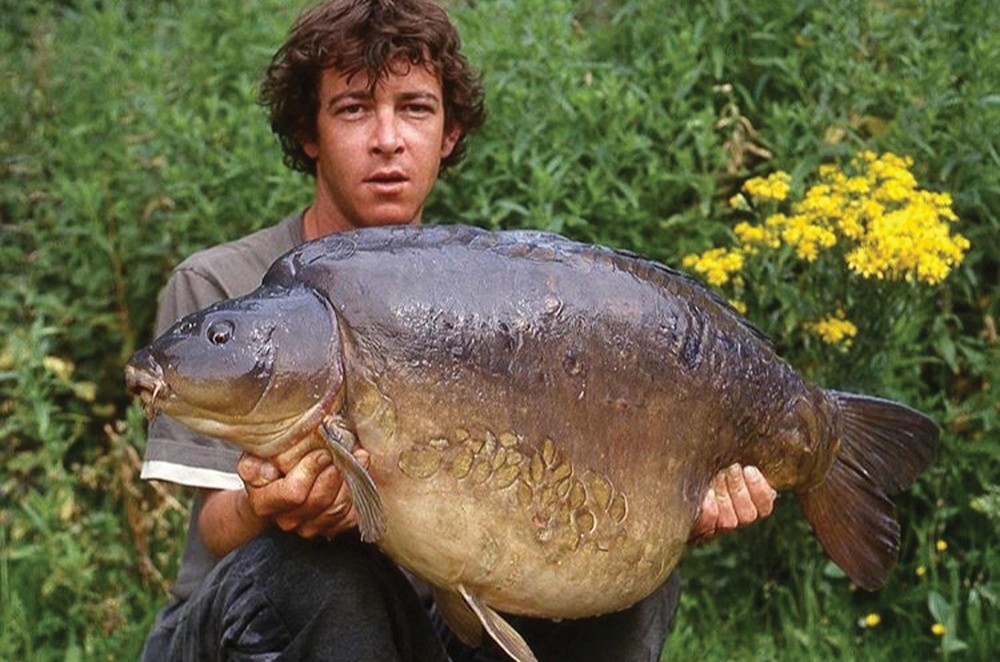 50. Petals
Venue: Christchurch
Pic credit: Terry Hearn
History: As it stands today, Christchurch Lake is one of the most popular big fish day tickets around. The carp that have grown to over 40lb now, were fish that were 20-30lb in weight when the jaw-dropping Petals was still alive. This carp had one of the most unique scale patterns seen on a fish and drew Terry Hearn to fish for it... and he duly caught it off the surface in 2002.