The British Record: A Timeline
If your British record knowledge begins and ends with Big-Rig and Captain Jack, then let us enlighten you…
1. 17lb 8oz, Otto Overbeck, Croxby Pond, 1902
As well as a keen carp angler, which was rare enough back then, Mr. Otto Christop Joseph Gerhardt Ludwig Overbeck was also a scientist and inventor of some renown. He championed the slightly questionable electrotherapy for health reasons and became quite wealthy after his electronic 'Rejuvenator' sold like hot cakes. An innovative angler, he caught loads of carp from the private Croxby Pond, in Lincolnshire, many on his special bread paste hookbaits. He landed this, the first British Record* on a fly rod. It reputedly took him over four hours to land the beast, during which time he had to take to the water up to his waist.
*It is now widely accepted that George Holden caught a carp of 23lb 1oz from Broadwater Lake in 1899, but for some reason, it has never made its way onto the record lists, official or unofficial.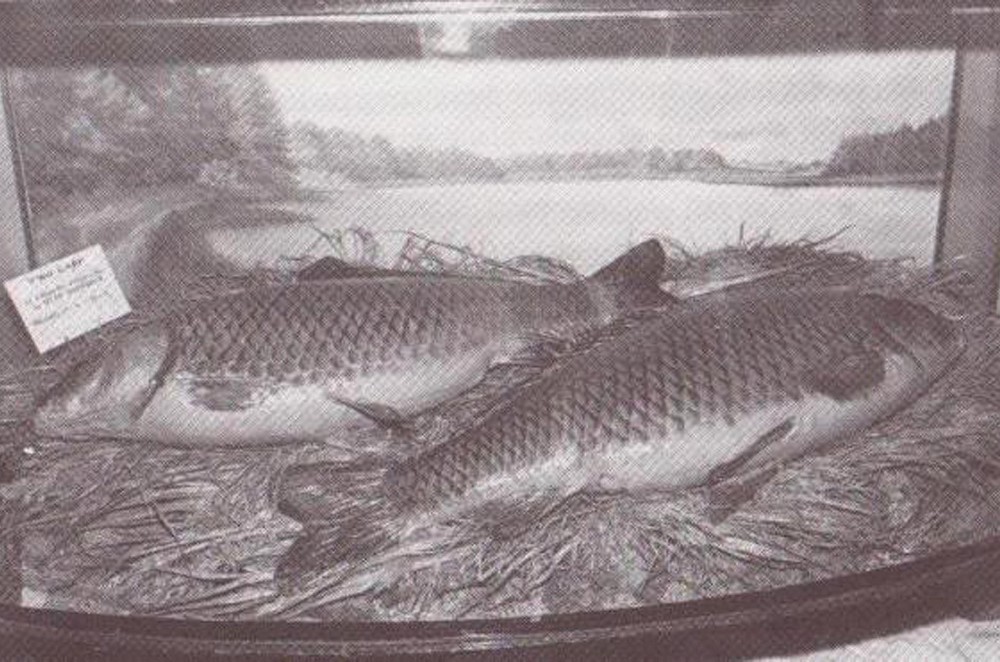 2. 20lb 3oz, John Andrews, Cheshunt Reservoir, 1916
Cheshunt was every bit as beautiful as it was historic. Built to help meet the drinking water demands of the sprawling metropolis that was London, it extended to just under 10-acres and held good stocks of carp. At 4am on the 9th September 1916, John Andrews headed to the lake, oblivious to his impending date with immortality. After brewing up, presumably in one of the many fishing huts on the site, Mr. Andrews made the fateful cast at 5am. His bait was picked up almost immediately and the next hour saw him patiently play the fish from the bank, then a punt, until he extracted a simply magnificent common from the thick weed. The UK's first recorded twenty was later set-up, and Cheshunt's fate was no less grim: the beautiful place was tragically filled in for housing in 2004.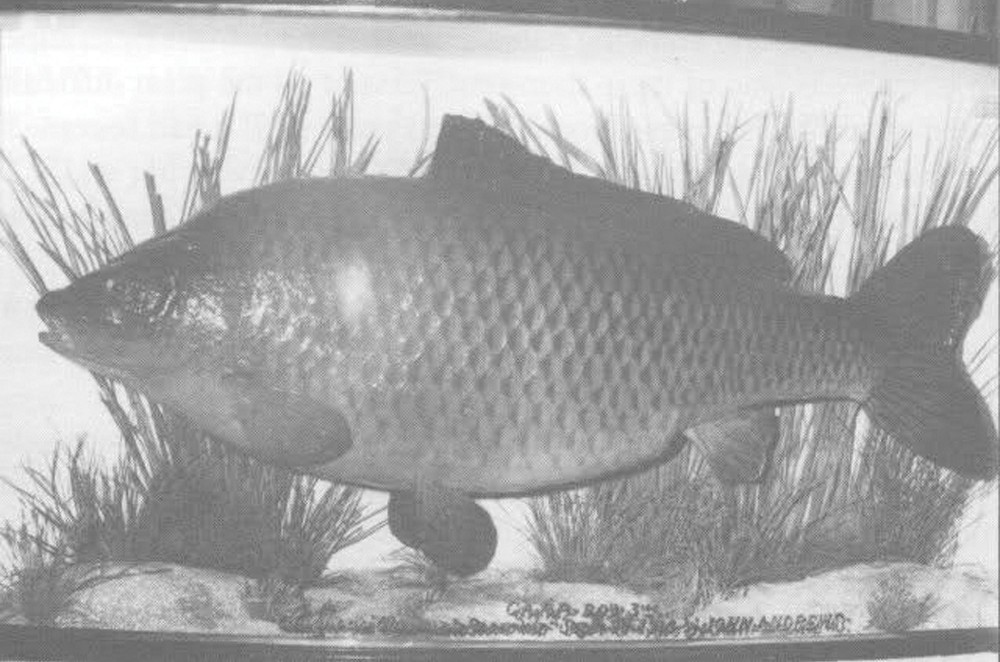 Picture courtesy of Traditional Fisherman's Forum
3. 21lb 10oz, A.E. Wyatt, Warren Pond, 1926
In the days before the British Record Fish Committee made things a little more official, the record was the fish that was recognised most widely and it does seem that the Wyatt fish, caught from Warren Pond in Epping Forest, achieved that status, but it certainly wasn't the biggest carp caught up to that point. Of course, the aforementioned Holden fish, would have trumped Mr. Wyatt, had it been more widely accepted, and in 1924 there had also been a 22lb 11oz carp caught from Wellington Park Lake. So, the spawn-bound fish from the forest pond (it was reckoned to be carrying 11lb of spawn, according the taxidermist who set it up) is perhaps a bit lucky to be included here!
4. 26lb, Albert Buckley, Mapperley Reservoir, 1930
Mapperley 'Pond' as it was known, was dug in 1820 to feed the Nutbrook Canal in Derbyshire and stocked with carp in 1911. It is 18-acres in extent, and on Thursday 24th July 1930, it was about to play a significant part in the history of UK carp fishing. Albert Buckley banked the new British best along with three other carp of 9lb, 11lb and 15lb and the fish, much like most of these early records, was set-up; in fact it would be another fifty years before a record fish was returned to the water that produced it.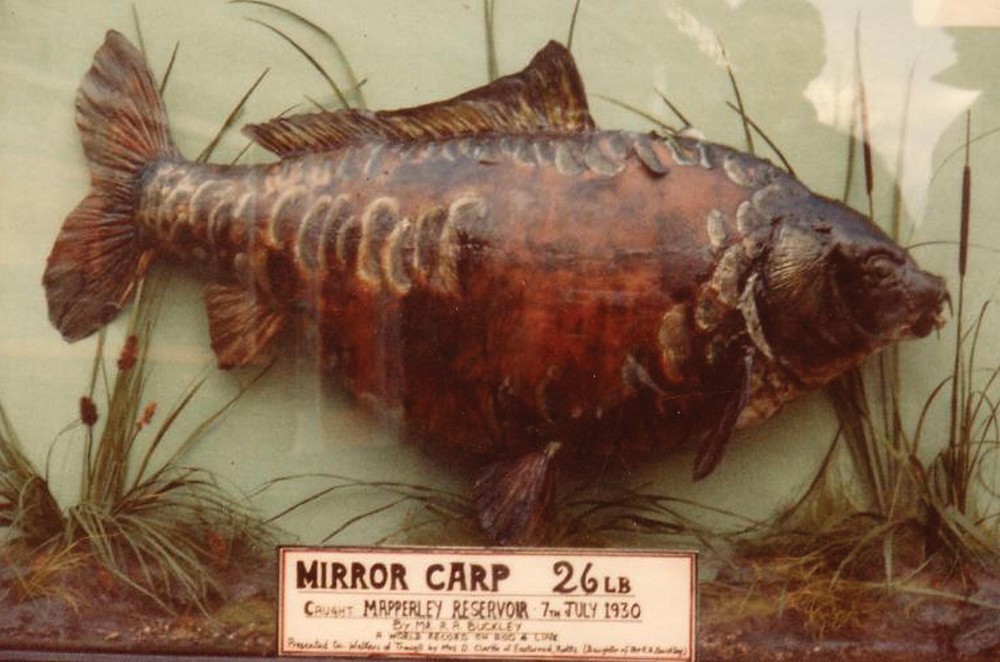 5. 31lb 4oz, Bob Richards, Redmire Pool, 1951
Following their introduction in 1934, the now-infamous Leney stock of Redmire Pool lay undiscovered, until Mr. Bob Richards, the manager of a Gloucester tobacconist, changed all that forever. He'd been on the lookout for waters with carp potential, and had managed to secure permission to fish the pool from Mrs. Barnardiston, its then owner. After registering a few blanks, Bob made contact with a true monster at 3:30pm on the 3rd October. He played the fish on his roach rod and 5lb line, eventually beating the huge mirror, whereupon he whisked it up to the manor house to be weighed. Those assembled weighed the fish at 31lb 4oz, a new record by a wide margin. Bob actually took the great fish back to Gloucester with him on the bus, where it was witnessed by the Secretary of the Gloucester Anglers Association, cementing into history the great Redmire Pool.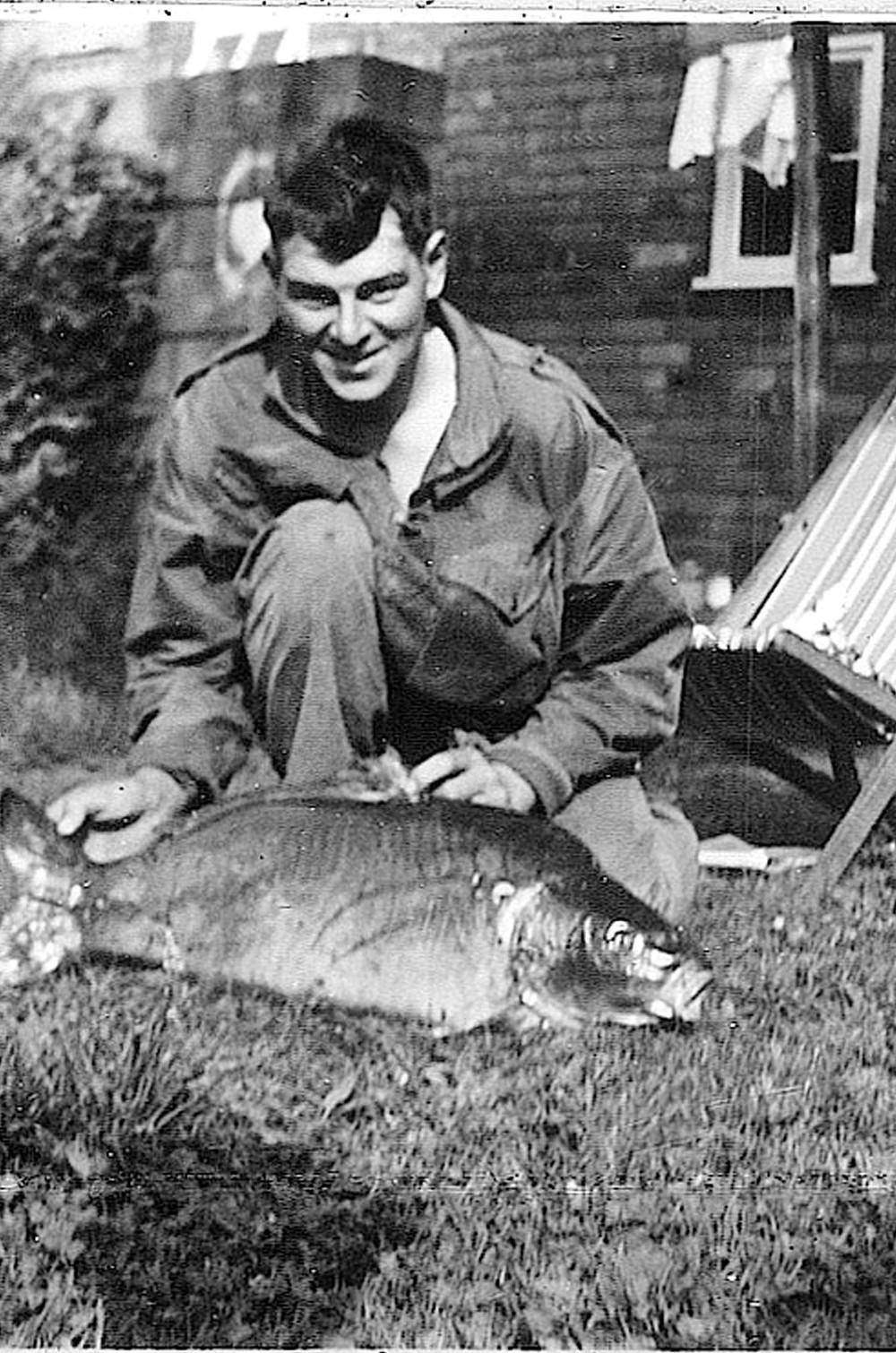 6. 44lb, Richard Walker, Redmire Pool, 1952
A short while after Bob Richards broke the record, angling superstar Richard Walker and his Carp Catcher's Club gained permission to fish the pool. After losing a colossal carp during the summer, by September Walker's resolve to bank one of the monsters that he'd seen stiffened. He and Pete Thomas (who had recently taken the second largest fish ever caught, a mirror of 28lb 12oz, also from Redmire) arrived at the pool late on the 12th. Sometime between 4:30 and 5am Walker had a run and struck into a fearsome resistance. He couldn't have known that the fish on the other end of his line would herald the start of the modern carp scene as we know it.
The huge common, which Walker called Ravioli, but would later become known at Clarissa, was weighed at 'Not less than 41lb' by combining two sets of scales. Determined that the fish should not be killed, Walker contacted London Zoo, who dispatched a van to collect the new British Record the next morning.
She was weighed on arrival at the Zoo at 44lb exactly and Clarissa and Walker went on to inspire countless anglers in the years that followed. We all owe the pioneering and peerless Walker a debt of gratitude.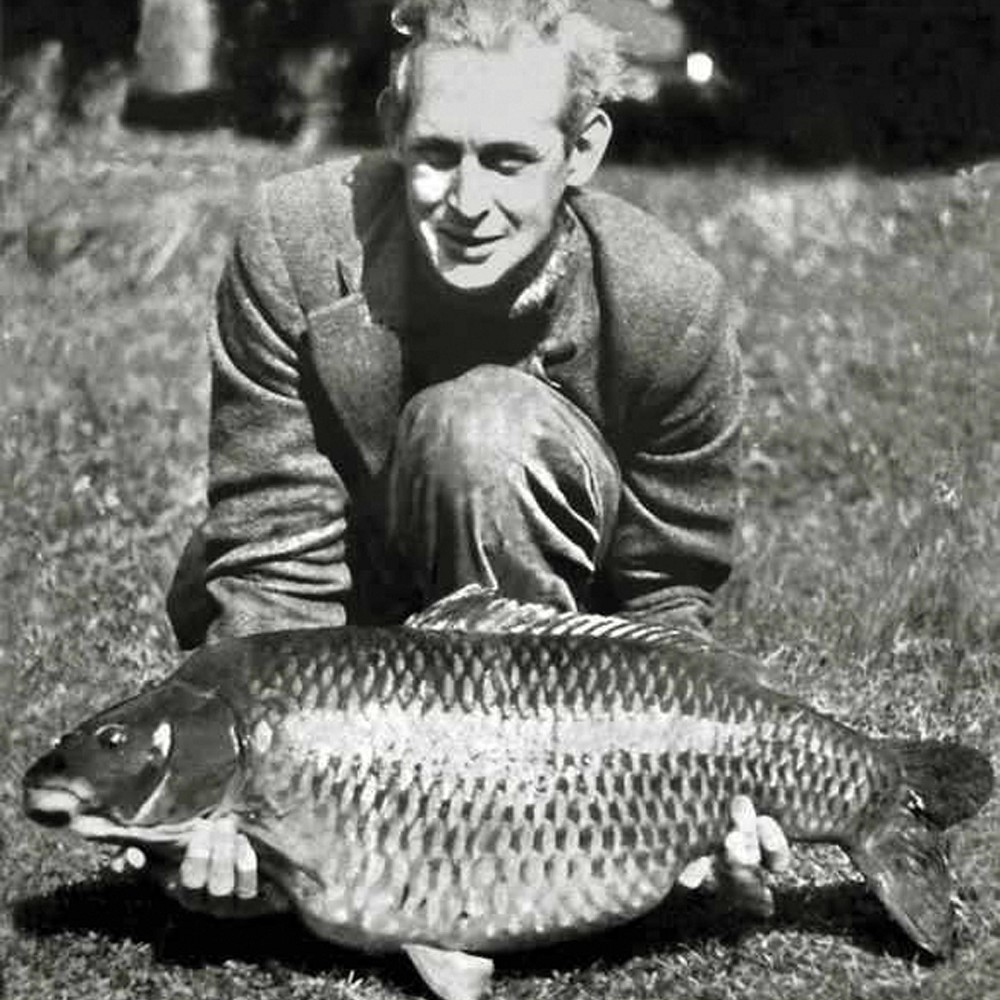 7. 51lb 8oz, Chris Yates, Redmire Pool, 1980
By 1980 Chris Yates had already taken a Redmire common carp that shook Walker's record. During his second stint on the lake, the evening of the 16th June to be precise, he landed a mirror that shattered the near-thirty-year-old best. He'd managed a small carp before sunrise on the 16th, but had to wait until the evening for his next chance, when the fish moved onto the shallows to feed. He carefully flicked out a few pieces of side-hooked corn, with just a blob of plasticine for weight. When his chance came to capture a fish that looked, "Like a sunken rowing boat" he made it count and following an epic battle and equally dramatic netting, he banked a giant mirror that he'd caught seven years previously: the magnificent Bishop.
The fish was initially rejected as a record, on the grounds that it hadn't been killed, but following pressure from the likes of Richard Walker, it was accepted, and heralded the new era that Walker had instigated, in which fish didn't have to be killed to be records.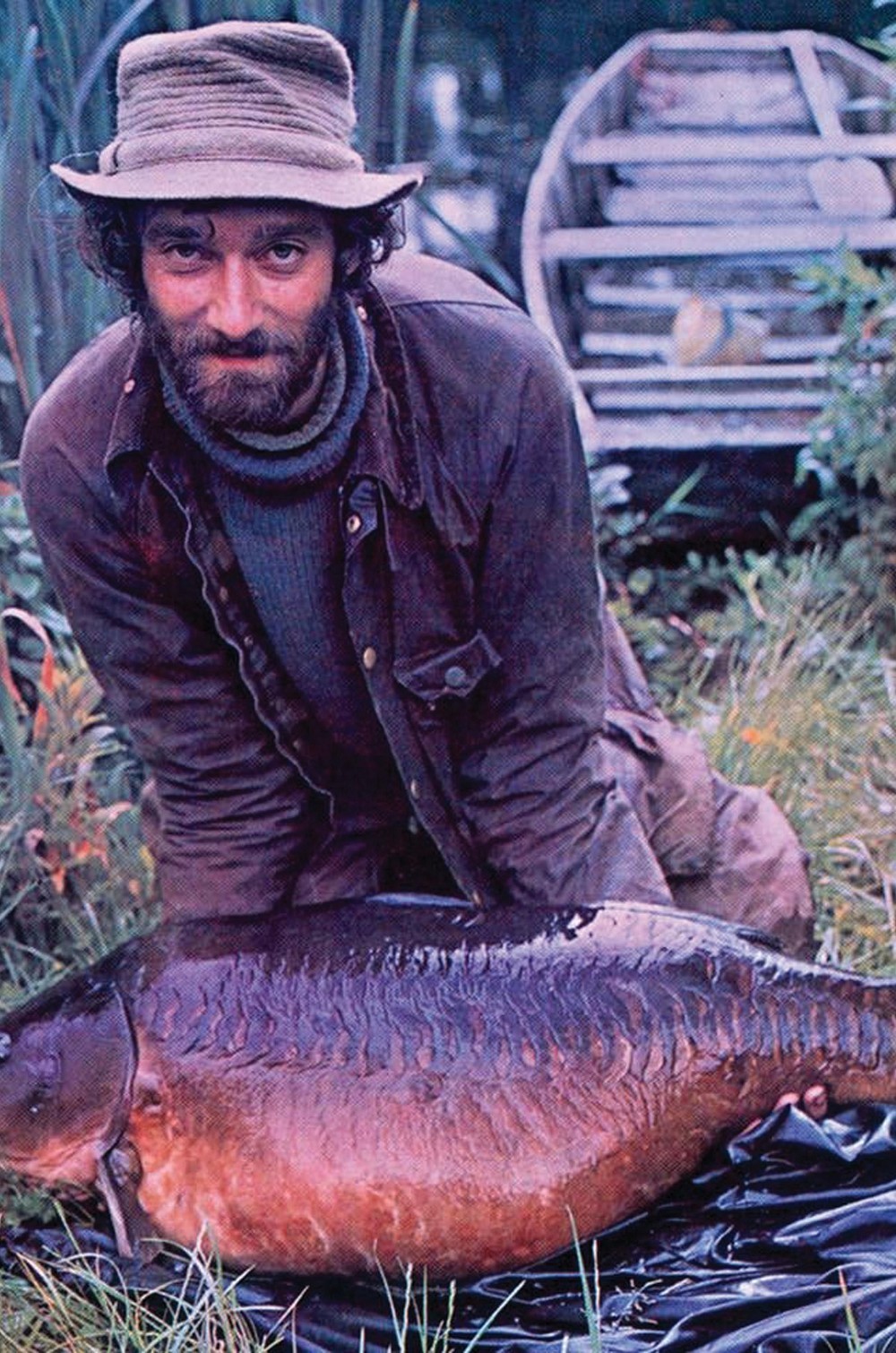 8. 53lb 15oz, Roddy Porter, Mid Northants Fishery, 1995
When the closed season was abolished in 1995, few could have imagined the storm of controversy that was gathering just over the horizon. At the eye of the storm would be Duncan Kay's famous Mid Northants Fishery, and an unknown 25-year-old from Leicester. With a PB of just 19lb, Roddy Porter was hoping for his first twenty when he set his traps for his first-ever session at the lake. Before dawn broke the next day, he'd done the unthinkable and smashed Yatesy's 15-year-old record with a rather spawn-bound mirror called Scaley. The fish had topped forty-pounds in the past, racing to that mark after being stocked as a fingering in 1978, but nobody thought it would be quite so huge! The capture attracted a fair degree of criticism, having played out in what would have been the old closed season, but it stood, and fishing in the old closed season now seems totally normal!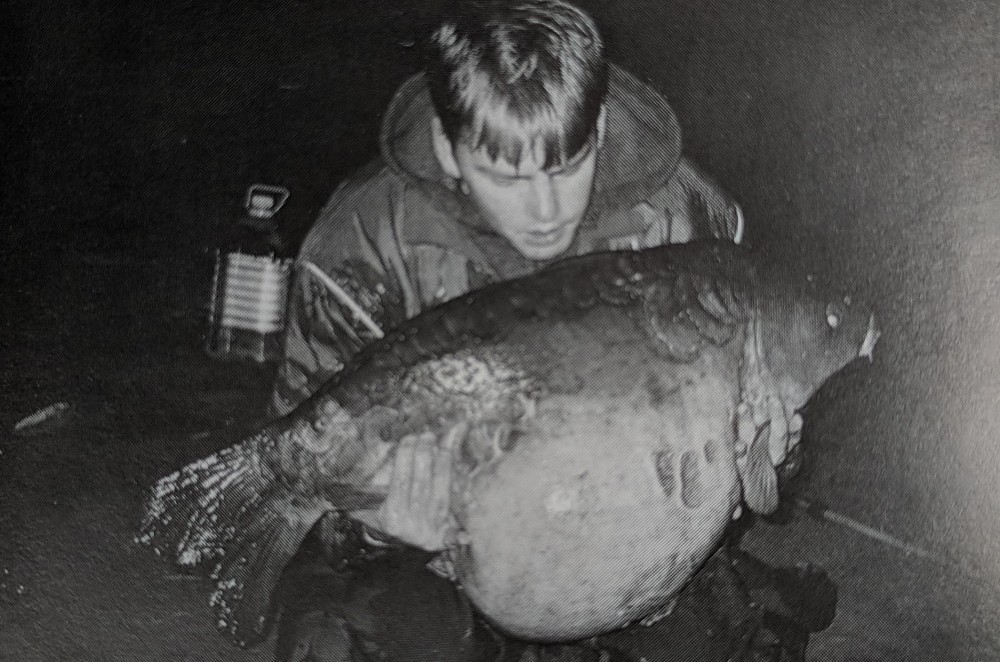 9. 55lb 6oz, Alex White, Mid Northants Fishery, 1995
Just a few weeks after Roddy Porter's capture, Alex White also banked Scaley, setting a new benchmark at a mind-boggling 55lb 6oz. Now in what all would consider the fishing season, much of the bad feeling towards Roddy Porter's capture evaporated and Scaley was roundly accepted to be the new British best. Alex continues to catch big carp to this day, although sadly Scaley died relatively soon after this capture.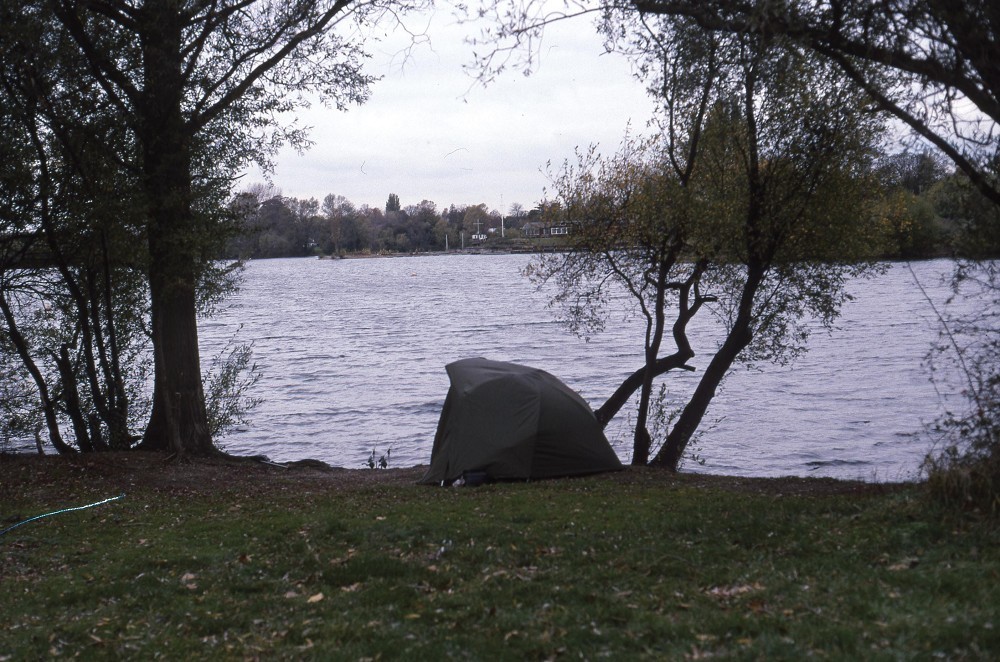 10. 55lb 13oz, Terry Hearn, Wraysbury, 1996
Nobody was truly shocked when Terry Hearn set a new record in November 1996. He was the shooting star of the carp scene, amassing a big fish tally unlike any that we'd seen before, and when he turned his attentions to the sprawling Wraysbury No.1 it was simply a case of how big its biggest resident, Mary, would be when Tel caught her, not if. As it turns out, Mary was at his peak weight and, although Tel didn't know straight away, he soon learned that the fish he'd banked from the Rocky Barge swim was a new record. Many considered Mary to be the most fitting king of the carp scene, and this capture cemented both captor and carp right at the very top of the tree.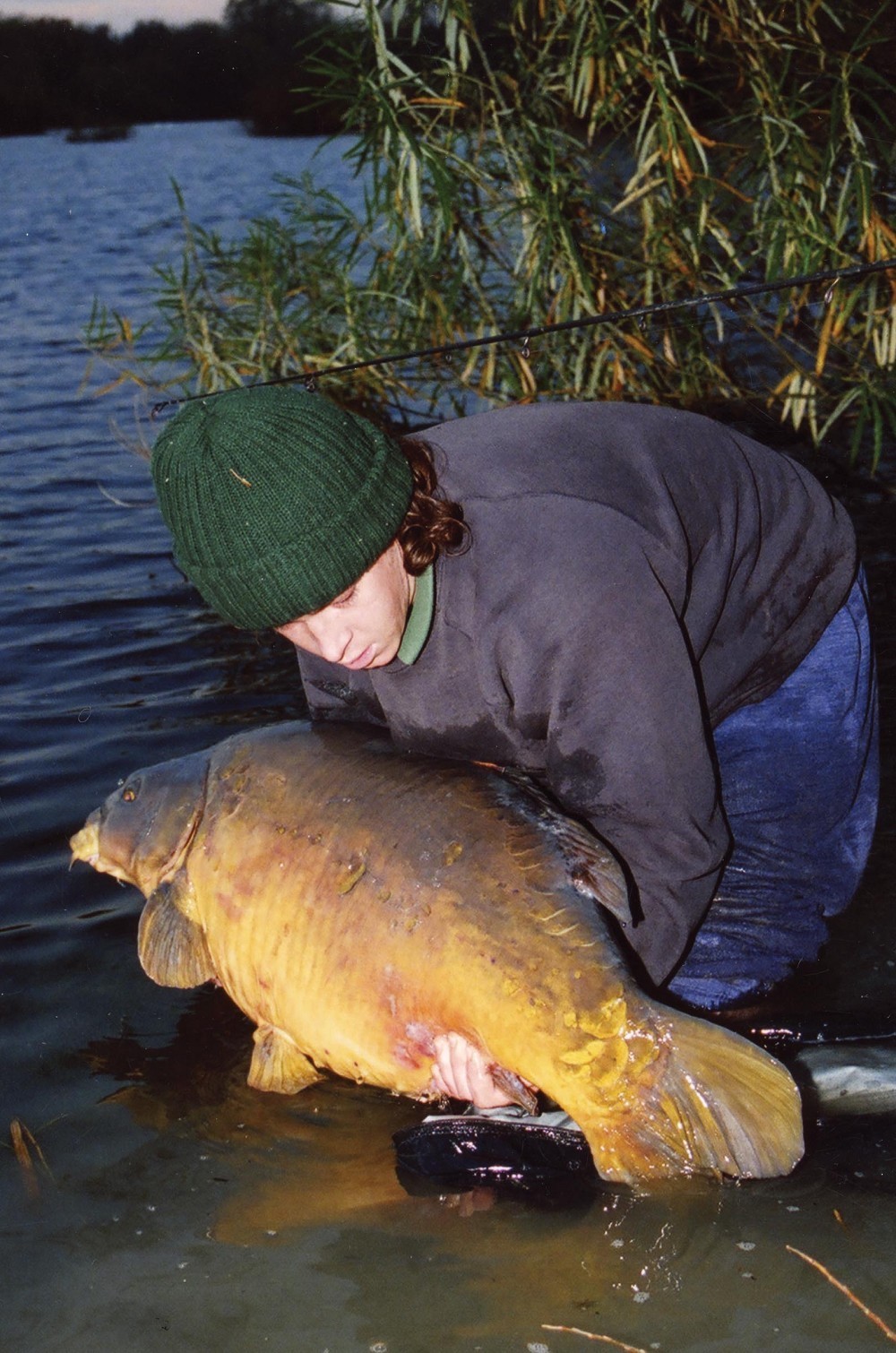 11. 56lb 6oz, Kev Cummins, Wraysbury, 1998
Unbelievably, despite his time at the top of the big fish lists, Mary was only to hold the record at two weights, the second of which was recorded when he was caught by Watford rod Kev Cummins. Fishing the swim called Mad Dogs in the South Lake, Kev tricked the fish on his hand-rolled Activ-8 pop-ups. He had actually already caught the giant mirror at over 50lb in 1995, so he very nearly put the fish back without establishing a true weight this time! With help from Ian Chillcott and Jim Shelley, Kev weighed Mary at a new record weight; the last time Wraysbury would see such feat.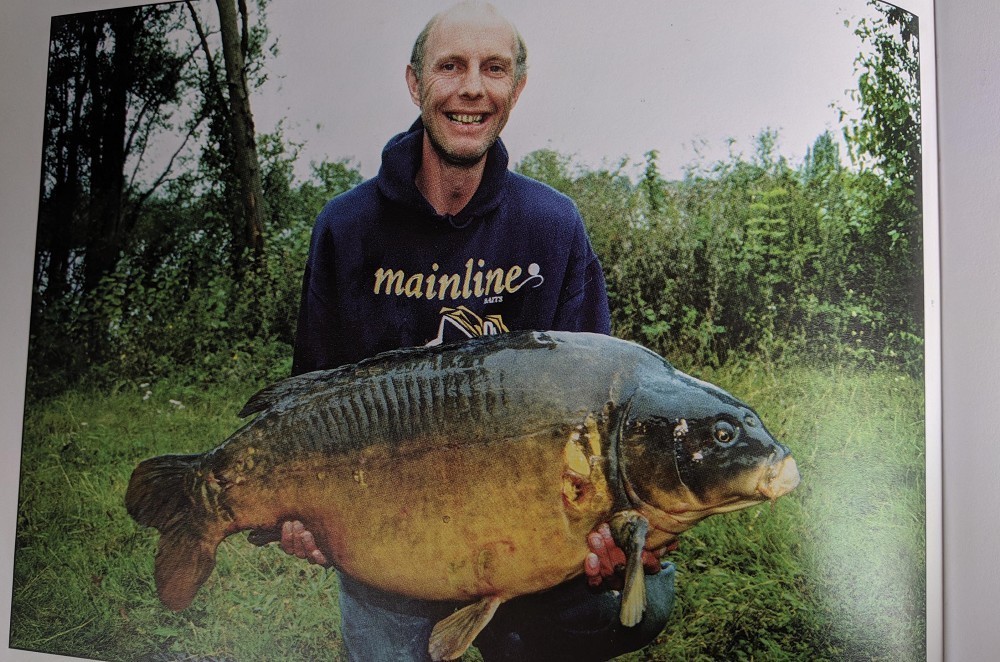 12. 59lb 7oz, Terry Glebioska, Conningbrook, 2001
When popular angler, Terry, banked Conningbrook's Two-Tone in 2001 it was notable for two reasons. First, it was to herald that fish's total domination of the record books over the next decade, and second, it was the first record to be banked on an imitation bait! Terry fooled the giant mirror, which was stocked by the Kent River Board in the 1970s, on Enterprise plastic sweetcorn, presented over a bed of the real stuff! We were all naturally excited at the looming prospect of the first UK 60!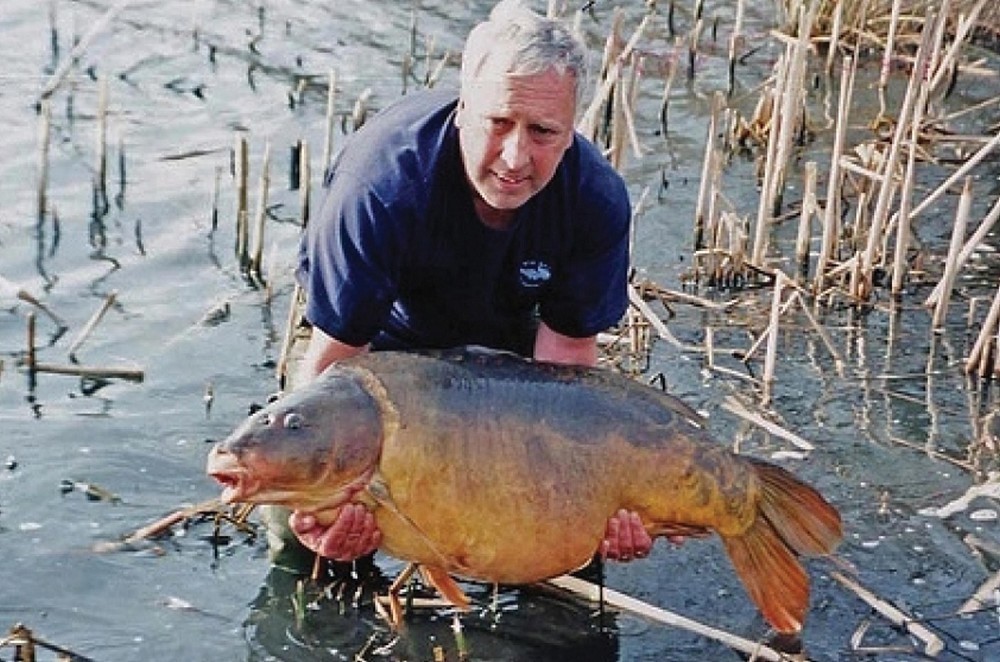 13. 59lb 12oz, Mark Toland, Conningbrook, 2001
An off-the-radar angler, Mark 'Cockle' Toland had already banked Mary when he headed to Conningbrook. Good angler that he is, he emerged from his stint on the lake with the main prize under his belt, at a new record weight too!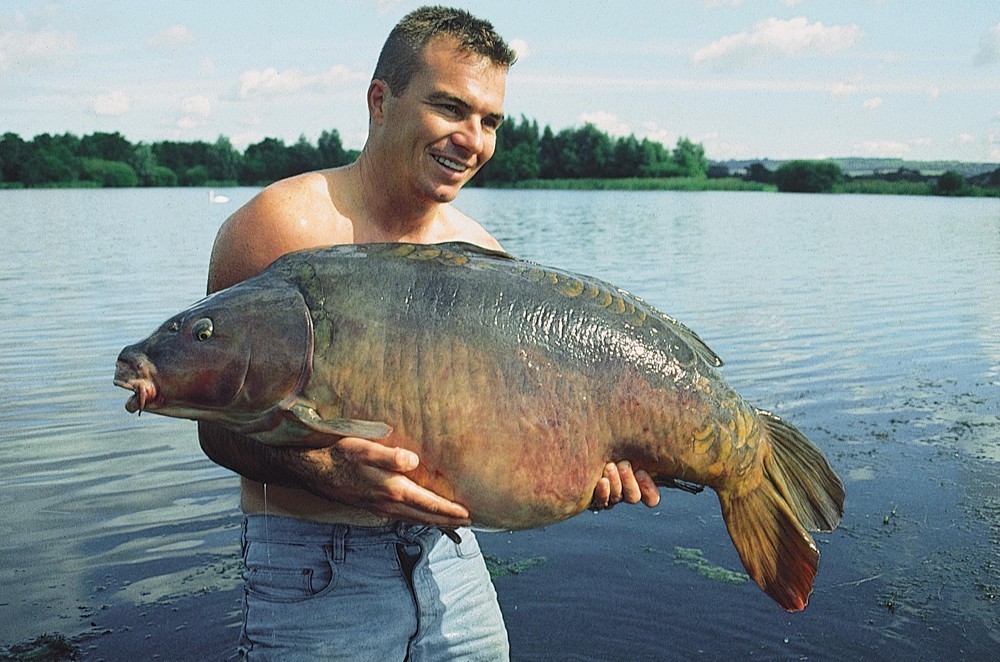 14. 61lb 2oz, Gary Bayes, Conningbrook, 2001
When Two-Tone was caught for the third time in October 2001, it wasn't a surprise that the massive mirror had finally breached the 60lb mark. Experienced Nashbait man, Gary Bayes was the lucky captor, but his record was to last less than a year. An amusing side note to the capture was that after taking to the boat to land the fish, Gary found himself stranded with no oars and Two-Tone in the net. His solution? To cast his rig into the bankside trees and reel himself in…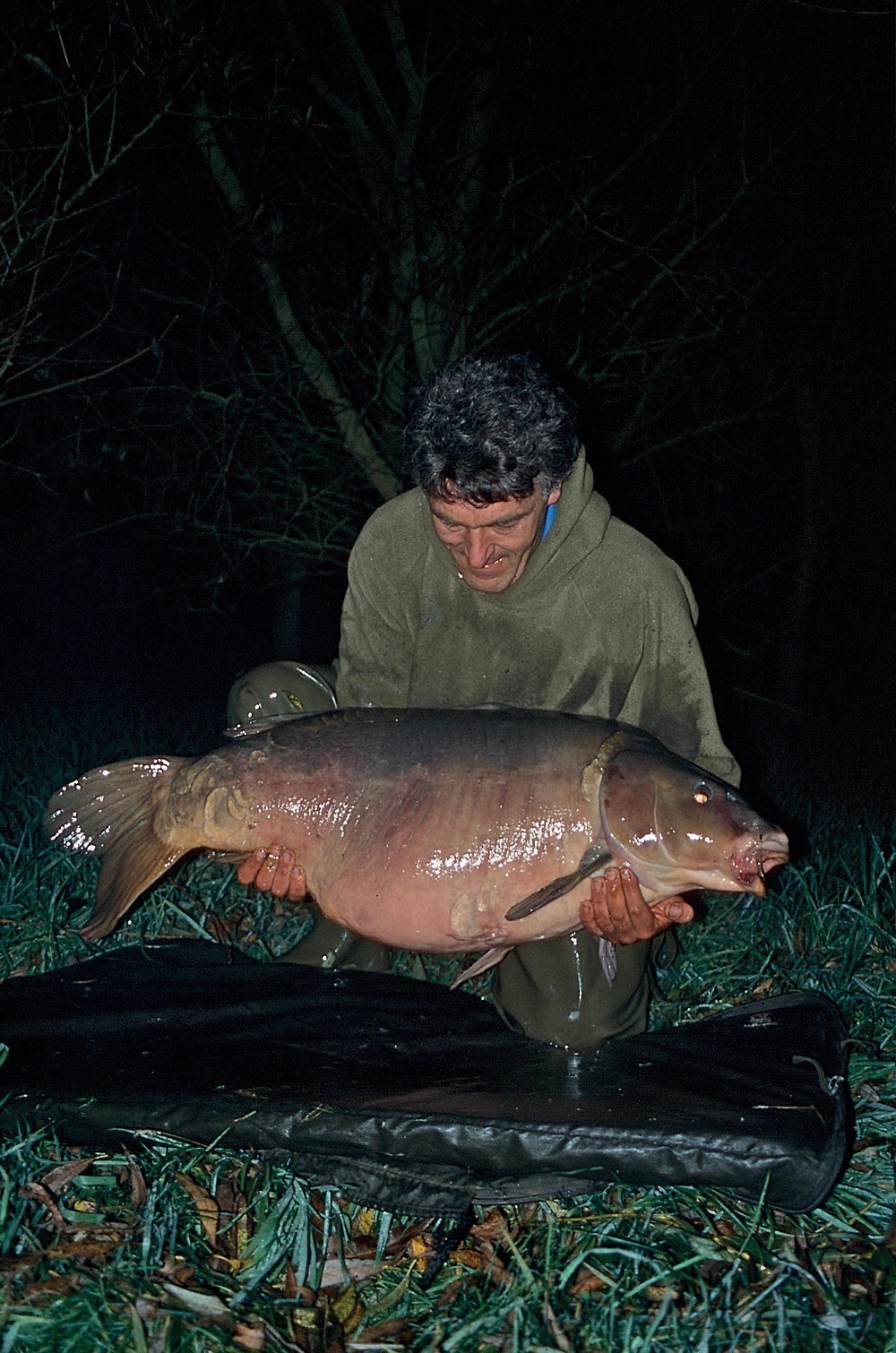 15. 61lb 7oz, Lee Jackson, Conningbrook, 2002
Can there have been a more popular record holder? Lee's long campaign for the giant mirror was captured in his diary for Advanced Carp Fishing magazine at the time, so we all felt a sense of relief when Jacko, one of the industry's best-loved figures, banked his target, and at a new British record too! He later wrote about his time on his beloved 'Brook in his book, For the Record.
16. 64lb 5oz, Jon Pack, Conningbrook, 2004
Two-Tone had clearly pushed on again when established big fish hunter Jon Pack banked it two years after Jacko's record – it was a sign of things to come!
17. 65lb 14oz, Simon Bater, Conningbrook, 2005
Kent native and talented angler, Simon Bater concentrated his efforts on the 'Brook for a relatively short time by many angler's standards, banking the beast on the 23rd October.
18. 67lb, John Bird, Conningbrook, 2008
It could be argued that nobody knows Conningbrook better than 'Little' Jon Bird. His ten years at the venue saw him catch many of the lake's finest, finally topping it all with the biggest of them all, at an eye-watering weight too!
19. 67lb 8oz, Oz Holness, Conningbrook, 2008
Almost before we knew who Oz was, he was staring back at us from the pages of the Angling Times from behind the proud new record carp. Two-Tone capped off a successful stint on the lake for Oz, during which time he also banked the second-biggest mirror, The Friendly Mirror.
20. 68lb 1oz, Dean Fletcher, Wasing Estate, 2016
When Two-Tone's crown finally went, many hoped it would be a fitting replacement that supplanted the giant Kent mirror at the top of the list. Well, thankfully, respected carper Dean Fletcher gave us the record that we all wanted, when he slipped his net under The Parrot at its biggest-ever weight on a cold night in January 2016. After setting his sights on the distinctive mirror, the greengrocer from Wokingham spent three years on its trail, a trail that led to his net after just an hour's fishing on that fateful evening. Dean banked 87 carp from Cranwells lake before finally bumping into the biggest of them all, smashing his personal best by over 20lb.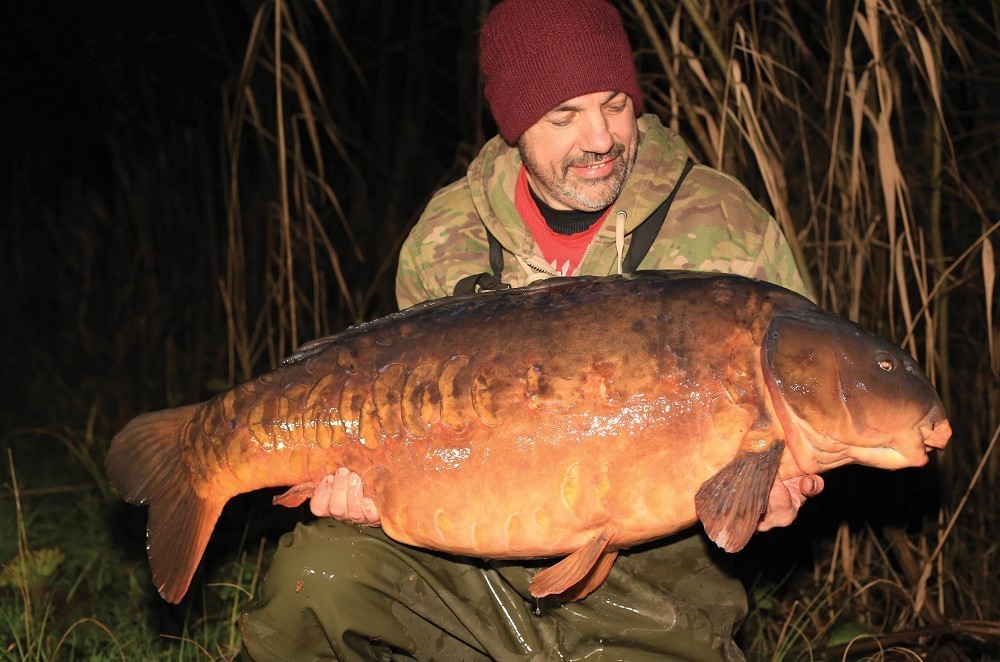 The Future
Both Two-Tone and The Parrot are now dead, leaving something of a void behind them, yet it seems certain that the record will tumble again. In its brief time at the top of the list, The Parrot has been buffeted by claims from RH Fisheries The Avenue, and Holme Fen. So far it has been able to see them off. The Avenue's Big Rig was rejected as a new No.1 because it was deemed to have been grown to near-record size before being stocked (it later came out at 71lb 4oz to Robby Harrison, who decided not to claim) and missing paperwork scuppered Captain Jack's (The Holme Fen biggie) claim to the throne, although that fish too has since been out at over the record again, with the captor opting not to claim.
Finally, late in 2017 we received news that the UK had produced an 83lb 4oz mirror, with Kent super water Wingham being the venue. Sadly, it turned out that the beautiful carp, called The Big Plated, was grossly spawn-bound and would not be claimed.
So, where do we go from here? Well, one thing's for sure: with no homegrown big 'uns on the horizon, it's going to be controversial!