The Rise Of Social, The Fall Of Print
How the world of social media has turned the traditional angling media upside down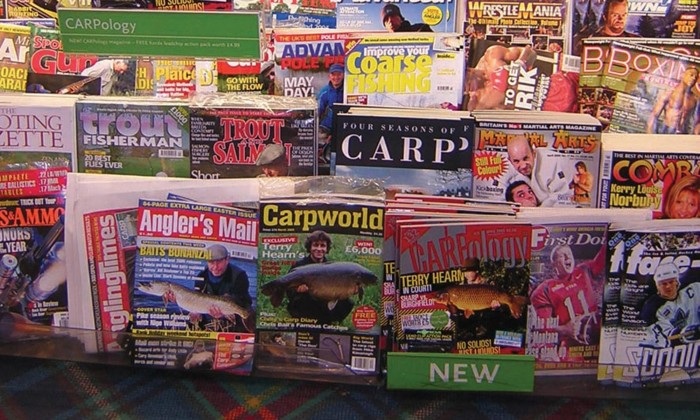 There's something about our hobby that lends itself to storytelling. The best fish we catch are much more than scales and fins, or pounds and ounces, they are often the opening or closing chapters of a book of context. Anglers love to hear about the circumstances of a capture, or create their own narratives to flesh out that relatively brief moment of bite, fight and photo. That is to say, carp anglers love to know what's going on around them.
Carpworld led the way, revealing an audience with a healthy appetite for nothing but carp-related content. Launched in 1988, it went from quarterly to bi-monthly to monthly as our branch of the sport took off.
What happened in the 1990s and early 2000s was an explosion in the popularity of carp fishing and the printed media that surrounded it. In the few years either side of the millennium you could have walked into a well-stocked newsagent and picked up Carpworld, Crafter Carper, Carp Fisher, Big Carp, Carp-Talk, Catchmore Carp, Total Carp, Advanced Carp Fishing and CARPology. For a sub-division of a fairly niche hobby that is an incredible array of reading material, and that's without including half a dozen general coarse titles.
Why was the print market so healthy less than 20 years ago? It was all fairly simple. Anglers wanted to read stories and gain knowledge, and advertisers wanted to sell to them - and the only place the two combined was in print.
Because sales revenue was largely just as important as advertising revenue it was a win-win situation for readers, too. Discerning anglers voted with their feet and what soared or tanked on the newsstand would shape the content of different magazines, with some leaning towards tactics and others focusing on storytelling. Editors could afford to stand up to advertisers if they knew sales revenue would compensate, and so better content that pleased readers was directly rewarded.
For about a decade or so - perhaps 1997 to 2007, when the first iPhone was launched and Facebook opened to non-students - printed angling journalism in this country was at its peak. Some titles came and went (Catchmore Carp refreshed itself as Total Carp after trying too hard to ape the lads' mags of the day, while Carp Fisher perished with The Carp Society's fortunes) but the standards were high and the profits were healthy.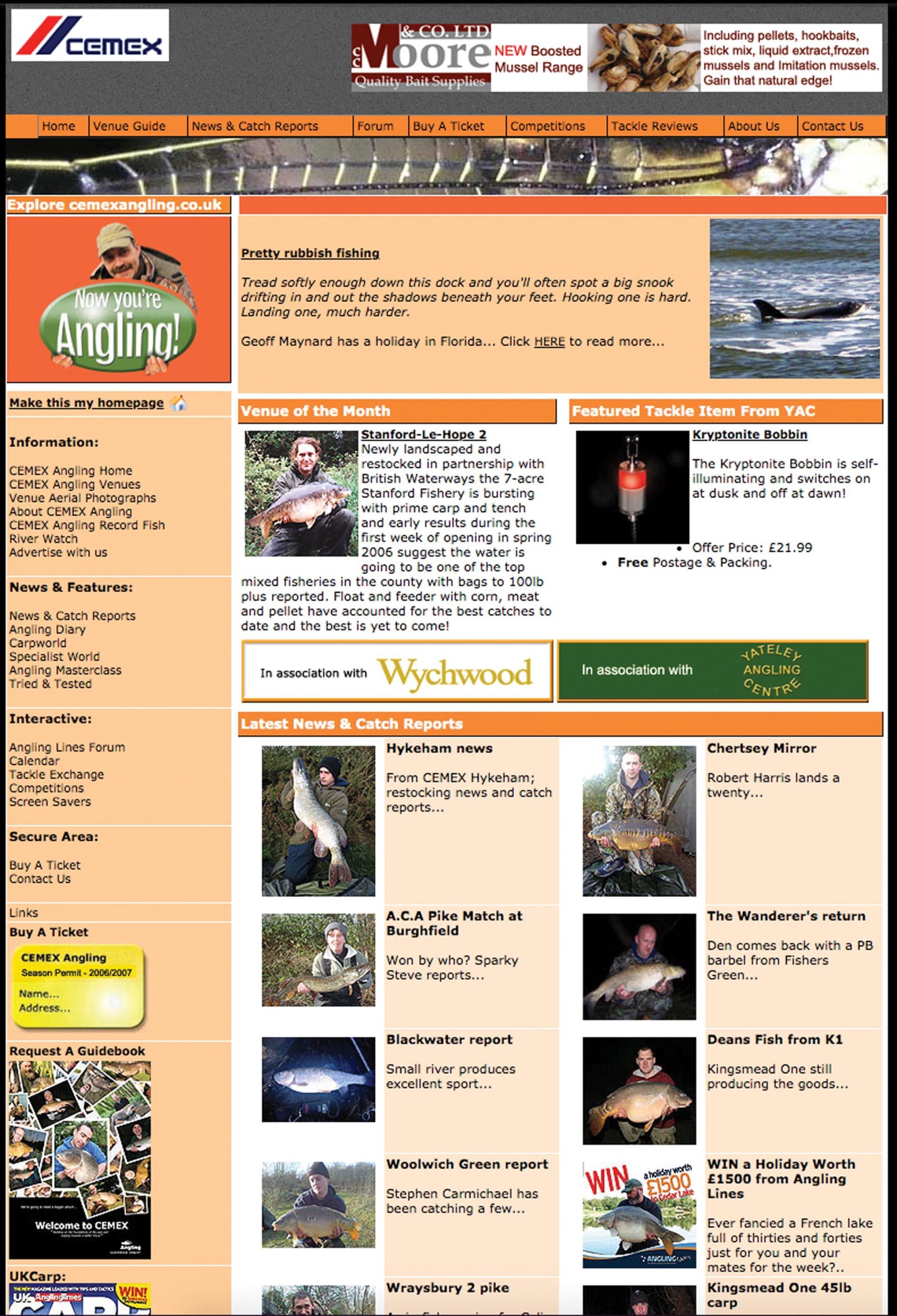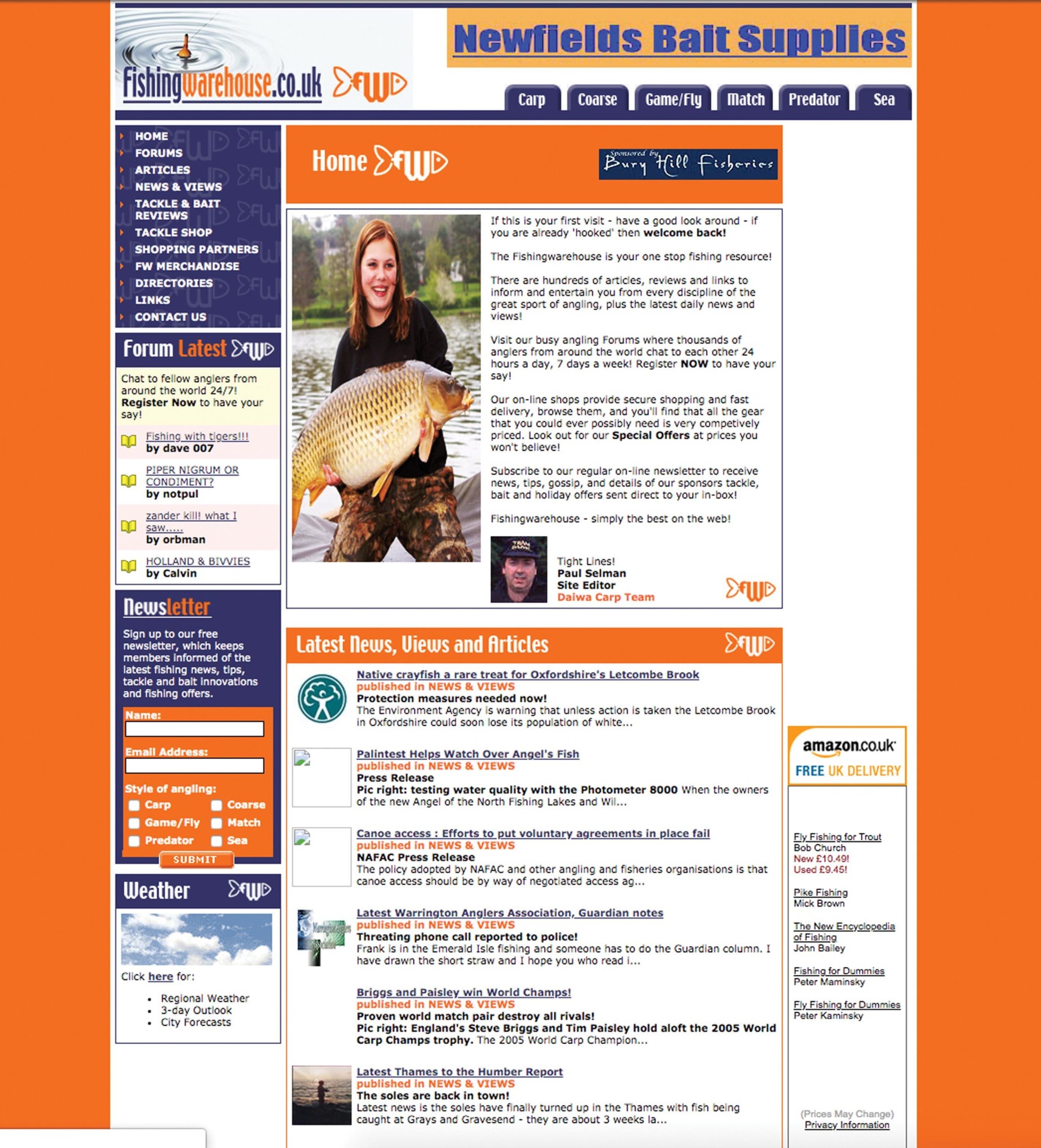 Downward trend
The first sign of external threat came, of course, from the internet. Specifically forums. Early online adopters searched for communal spaces for shared hobbies, and anglers found - or created - them in corners of the web such as Fishing Warehouse, RMC Angling, Carper's Lodge and many more. The bulletin boards on these sites became virtual pubs, full of serious and not-so-serious chatter.
These noisy free-for-alls lacked any real quality filter and magazines were not affected early on, but the green shoots of what was to come were beginning to disturb the soil. Among all the cliques and the opinions would occasionally emerge a gem of a thread, full of classic storytelling or previously hidden information. When top anglers you only ever saw in paid-for media - such as the godlike Terry Hearn - began appearing on forums, the magazine industry's role as gatekeeper and intermediary suddenly looked vulnerable.
Standing here now in a world where everyone is an immediate reporter and publisher thanks to Twitter, Instagram, Facebook and more, you can see where this would eventually lead.
In fishing, as is often the case, the changes were slow and gradual. Carp magazines had amassed talented staff in the early 2000s and were still the best place to go for guaranteed quality content. Sure, you could log on to the RMC/CEMEX forum and hope to catch Tel and Lewis Read sharing Yateley tales, but there was no timetable for such posts and you would have to wade through thick dung to find the golden stuff.
At the same time, another threat to print began appearing. Carp-fishing content on VHS, and later DVD, sprung up with much more regularity and quality. Fox, Gardner and Korda all released slick videos to eager audiences and, though no-one could have predicted YouTube, the shape of things to come was slowly solidifying.
By the 2010s, when just about everyone was online and huge numbers of people of all ages were joining social networks, there appeared a brief period of head-scratching from the carp industry. It had long been clear that the web offered a place to host visual media, but the journalistic model had always been to charge for content. The traditional magazine empires were hesitant to purchase video kit because they struggled to see a return on investment. But while the old order dallied, the savviest tackle companies pounced.
Led by Korda, the manufacturers seized the opportunities offered by YouTube and Facebook (and, for a while, giveaway DVDs) to create quality video content for free, because they knew their reward was increased tackle sales.
At the same time, anglers themselves lapped up the plummeting costs of consumer photography kit to create their own videos, cutting out the magazine middlemen entirely. For some, like Carl & Alex, it has even become a career. And for you, the carp-angling consumer, the breadth of choice has never been greater, cheaper or so instant.
There's a lot of quality stuff out there right now that won't cost you a penny to read, watch or listen to. But, just like those early fishing forums 20 years ago, there's a lot of twaddle to wade through and no editor to guide you. And with many tackle companies now boasting bigger 'media teams' than most traditional publishers, the hierarchy has been turned on its head and even more of what you consume is - in various ways - designed to make you buy more tackle.
A thinning of the carp-mag market was probably inevitable from 2010 onwards, and we have lost Crafty Carper, Advanced Carp Fishing and Carp-Talk in recent years. Quality monthlies remain, but in the case of Carp-Talk - a weekly title based heavily on catch reports - the instant newswire that is social media hurt its news-based business model more than any features-based magazine. A quick scroll on our phones might tell us of a potential British record before it's even been photographed, but Carp-Talk's guiding editorial hand, and ability to sort rumour from fact, may be missed more than carp anglers are currently likely to know.
Is there still a place for printed media in carp fishing? Absolutely, as this very magazine confirms. The skill of curating a set of articles and packaging them up for your enjoyment is still seldom found online, and the tactile quality of print is hard to beat. Ology's thriving digital output shows the old media have had to move with the times, but there is still a trust and pedigree offered by traditional publishers that is difficult to replicate solely online.
For the reader, the viewer and the listener, that intrinsic desire to be informed and entertained is as strong as it was when Carpworld launched in 1988. It's just the platforms have changed.
That said, our early shout for best-selling carp item of 2020? Terry Hearn's third book…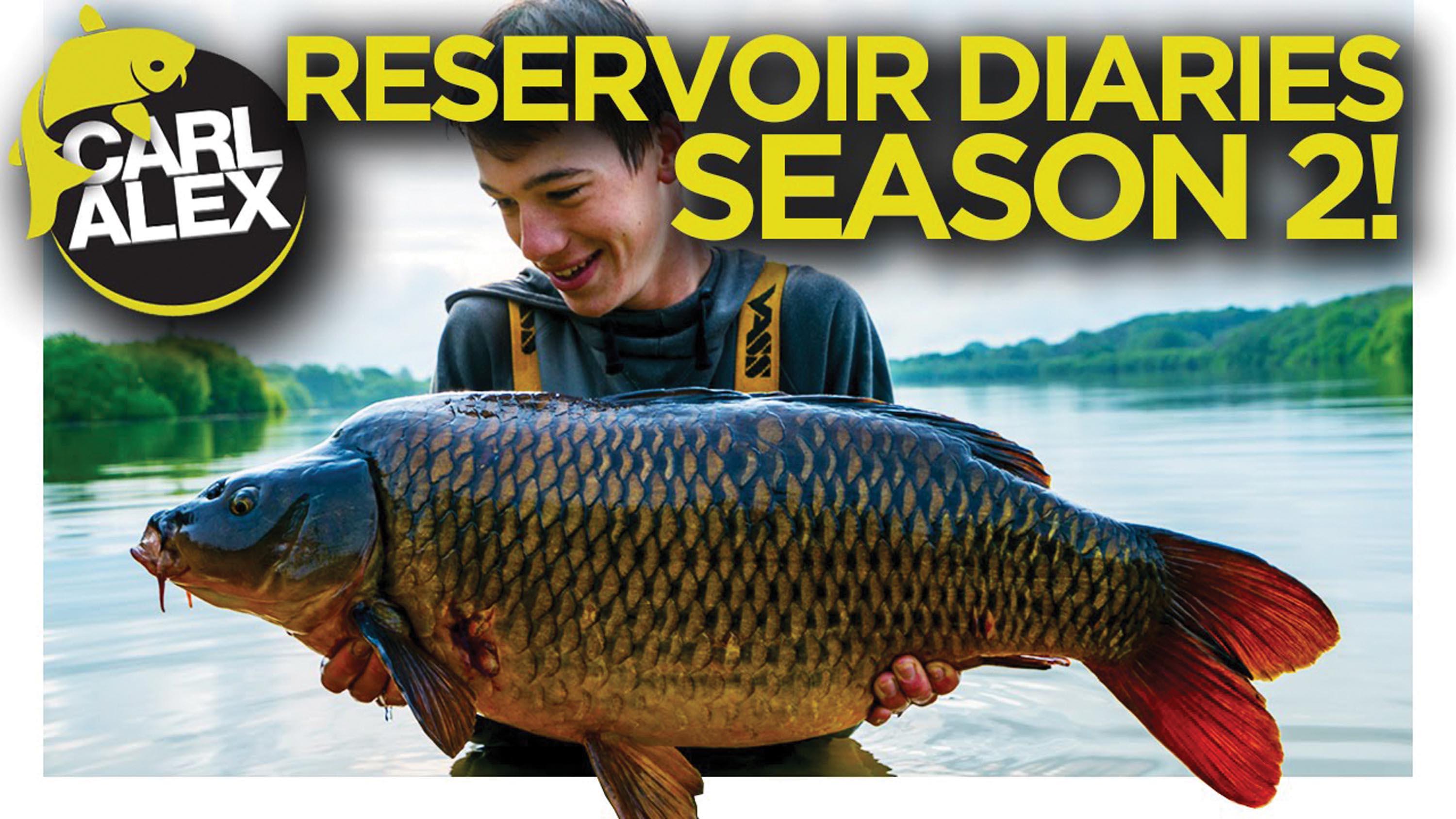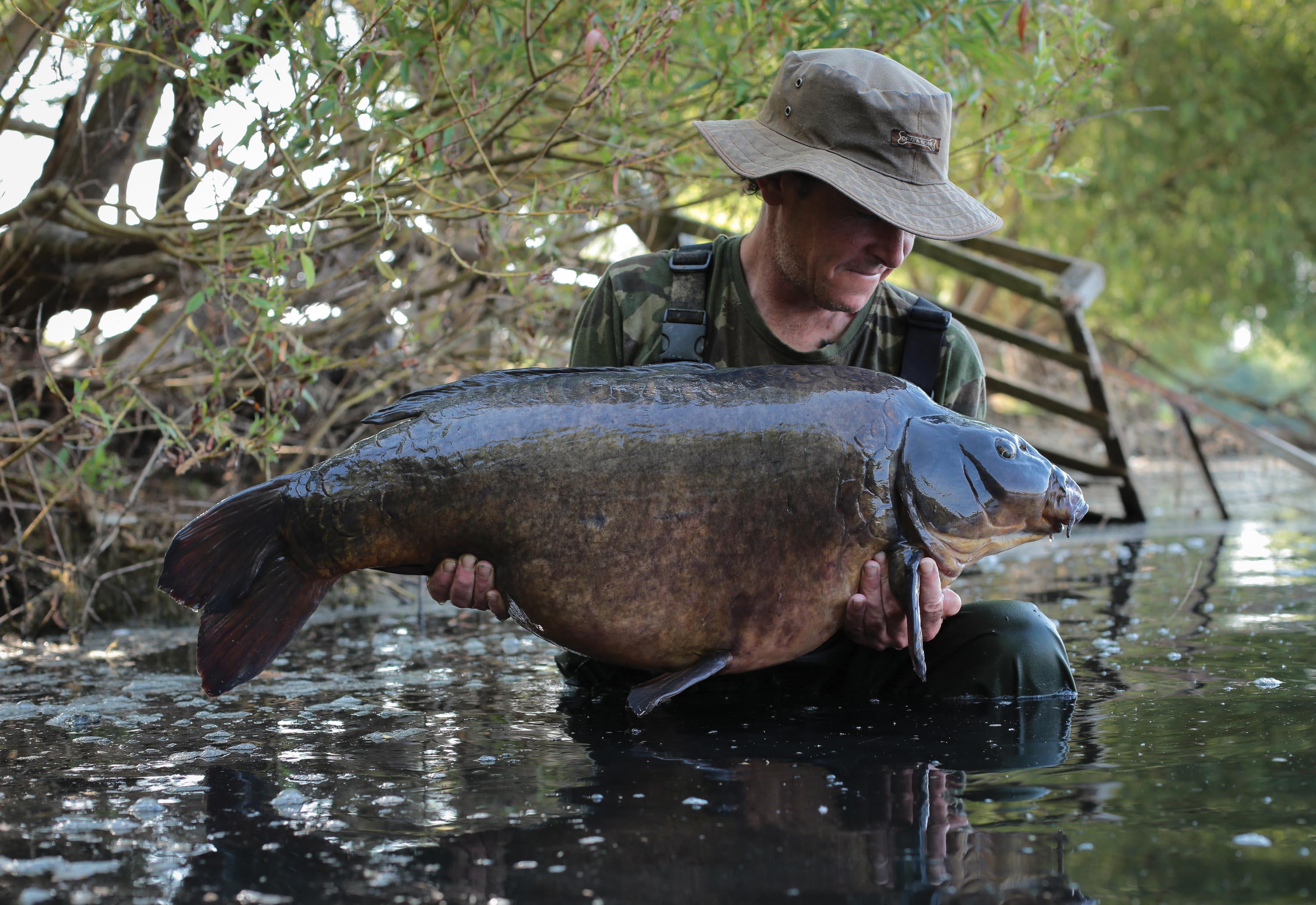 WHAT'S COME AND GONE IN THE LAST DECADE:
Crafty Carper // Carp-Talk // Advanced Carp Fishing // Maison Du Lac Bleu // Angling etiquette? // Hooked On Foods Ltd // Fitty Of The Month // Celebrity Cricket Fishing // Venture // Wychwood's D-Ploy Bivvy // Marukyu // Ace Baits // Horton Management Limited // Carp Logic // Realtree // Darenth Valley Baits // Fat Angling Tours // Lac Royale // Specialist Baits // ACE // The Bait & Feed Company // Fishingwizard.co.uk // Gulp! Carp // Scattered Baits // BivvyTV // Chapel Baits // Velocity Baits