What ever happened to Withy Pool?
And what happened to the Gardner Panther Pod, Bryan Jarrett and Giant?
Withy Pool
Size: Three-acres.
Who fished there: Everyone from Dick Walker to Jack Hilton, to Kevin Maddocks and plenty of more modern stars like Steve Renyard.
Claim to fame: Historic carp and catfish venue that lives on in the rig that bears its name.
Overview: A small former clay pit, dug entirely by hand in the early 1900s, Withy Pool punched well above its weight and saw many top anglers plunder its depths. It was originally called Maylin's Pool and was fished by Jack Hilton and former record-holder Dick Walker. The latter wrote about the lake 'containing carp over 20lb' in Angling Times in 1959. Kevin Maddocks bought the property in the 1980s, turning what was then a derelict transport café on site into his family home and rejuvenating the fishing. It went on to produce some of the biggest carp, and catfish, in the country. In the 1990s, Steve Renyard created a curved-tubing rig to fool the notoriously wary inhabitants, and the Withy Pool Rig was born.
What happened to the lake?: After Maddocks' involvement, fishing was controlled by a couple of anglers including Paul Selman. A new landowner has since knocked down the original house and built a new one.
What's happened to the fish?: We believe it still contains carp and some lucky anglers are granted access, but it's no longer open to the public and all of the 'originals' are long gone.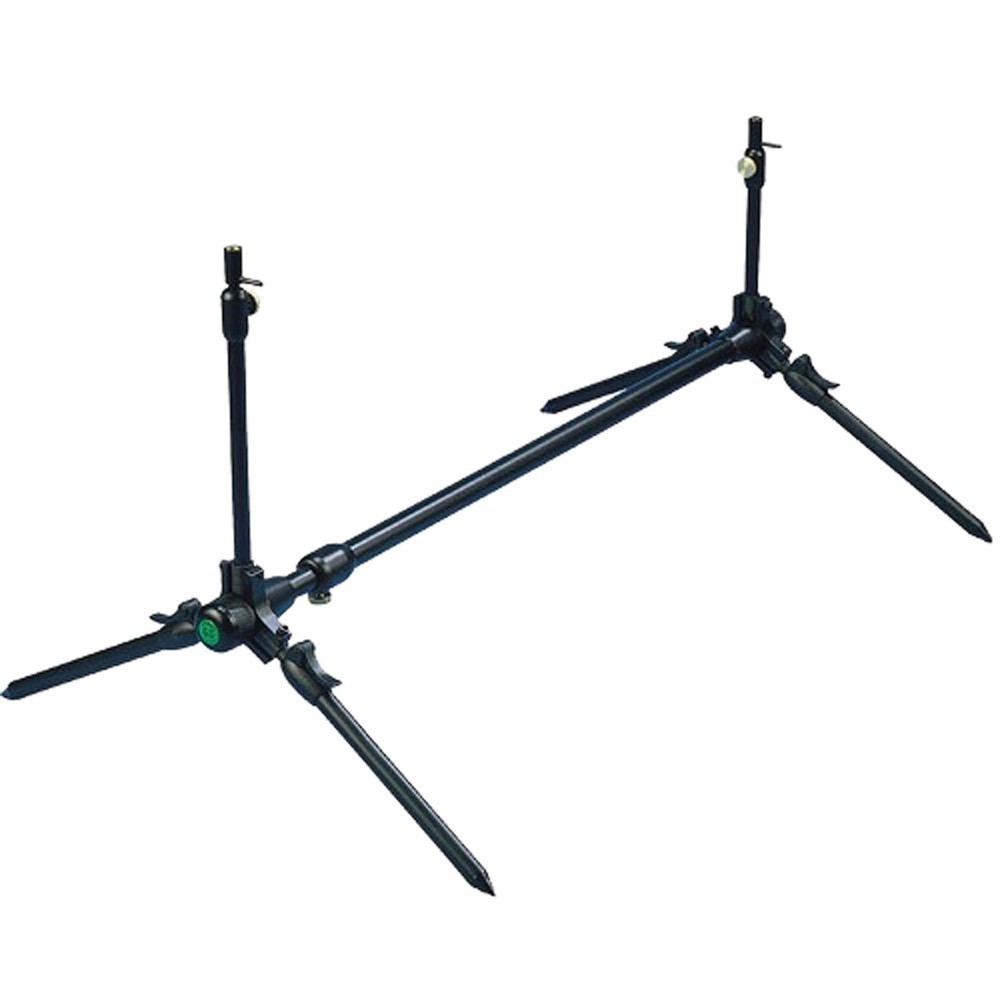 Gardner Panther Pod
What were they? Back when rod pods were infinitely more fashionable, this shiny black example was one of the most popular kits available.
Were they any good? Richard Gardner's company was founded on principles of innovative engineering, and these pods were no exception. They were tough and well put together, and certainly looked the part, but lacked adjustability for getting your set-up really low or really high.
How many were sold: In the era of the Fox Euro Pod and the classic Solar Sod Pod, it was a competitive market, but Gardner made a lot of noise about their sleek product (with its distinctive gold panther logo). Pick up an old carp mag from the turn of the millennium and if a Panther advert wasn't on the back cover it won't take you long to find one inside. Gardner also had an additional marketing tool - the excellent Carpwise VHS series, which featured many sexy shots of the Panther.
Could they make a comeback? Carp fashions always seem to go in cycles, and pods have never truly gone away, so it's certainly not out of the question.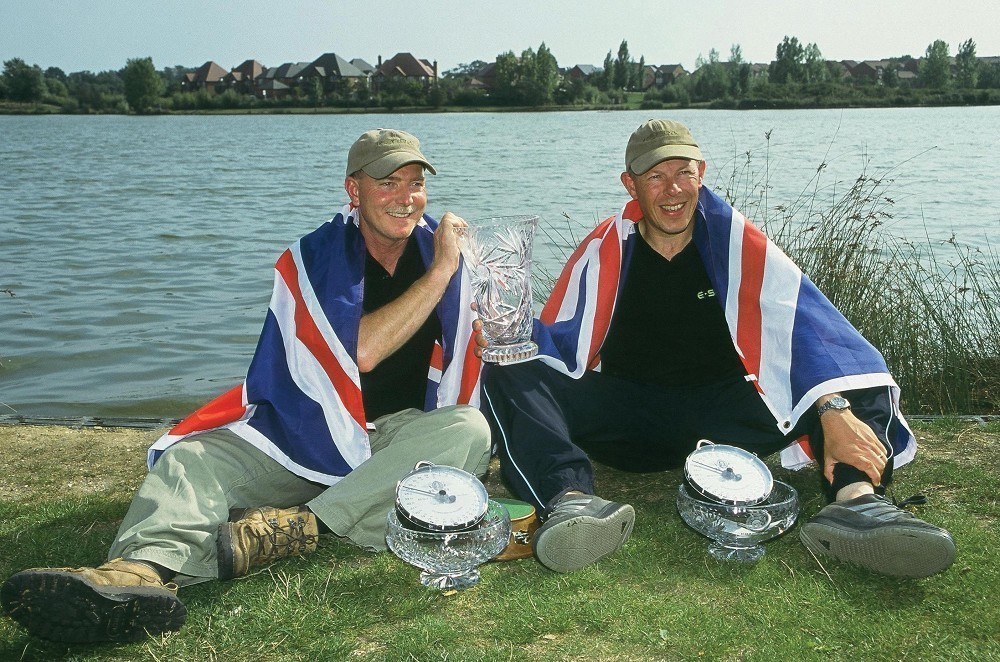 Bryan Jarrett
Who: The particles guru and boss of Hinders of Swindon.
Venues he fished: Based in Wiltshire, Bryan has the Cotswold Water Park and day-ticket sites like Linear and Orchid close at hand. He was also a regular on the early carp-match scene.
Renowned for: In the 1990s and early 2000s if you wanted particles you went to Bryan's tackle shop, Hinders of Swindon. Their Partiblend mix was legendary, but as well as traditional fare like hemp and maize, Bryan wasn't afraid to stock more niche particles like tares and groats. In short, it was like a sweet shop for carp food. In addition to the particles, Bryan and Hinders became known for other offerings like the Nutz Sludge spod mix and the legendary Betalin. The super-sweet liquid, based on the talin sweetener, was one of the few fishing additives that actually smelled (and tasted - don't deny it!) nice to human senses. A talented angler in his own right, Bryan also won the British Carp Championship in 2002 with Dave Gawthorn.
What he does now: A couple of years ago Hinders, which is a family business trading for more than 90 years, struck a deal with Angling Direct which saw AD open a branch in Swindon while Hinders concentrated solely on producing bait. So Bryan may no longer be a tackle dealer, but he's still very active in the bait world. Hinders' particles continue to prove popular and the firm offers a complete range of baits. Bryan also offers casting tutorials at Linear Fisheries and fishing tutorials across the Cotswolds.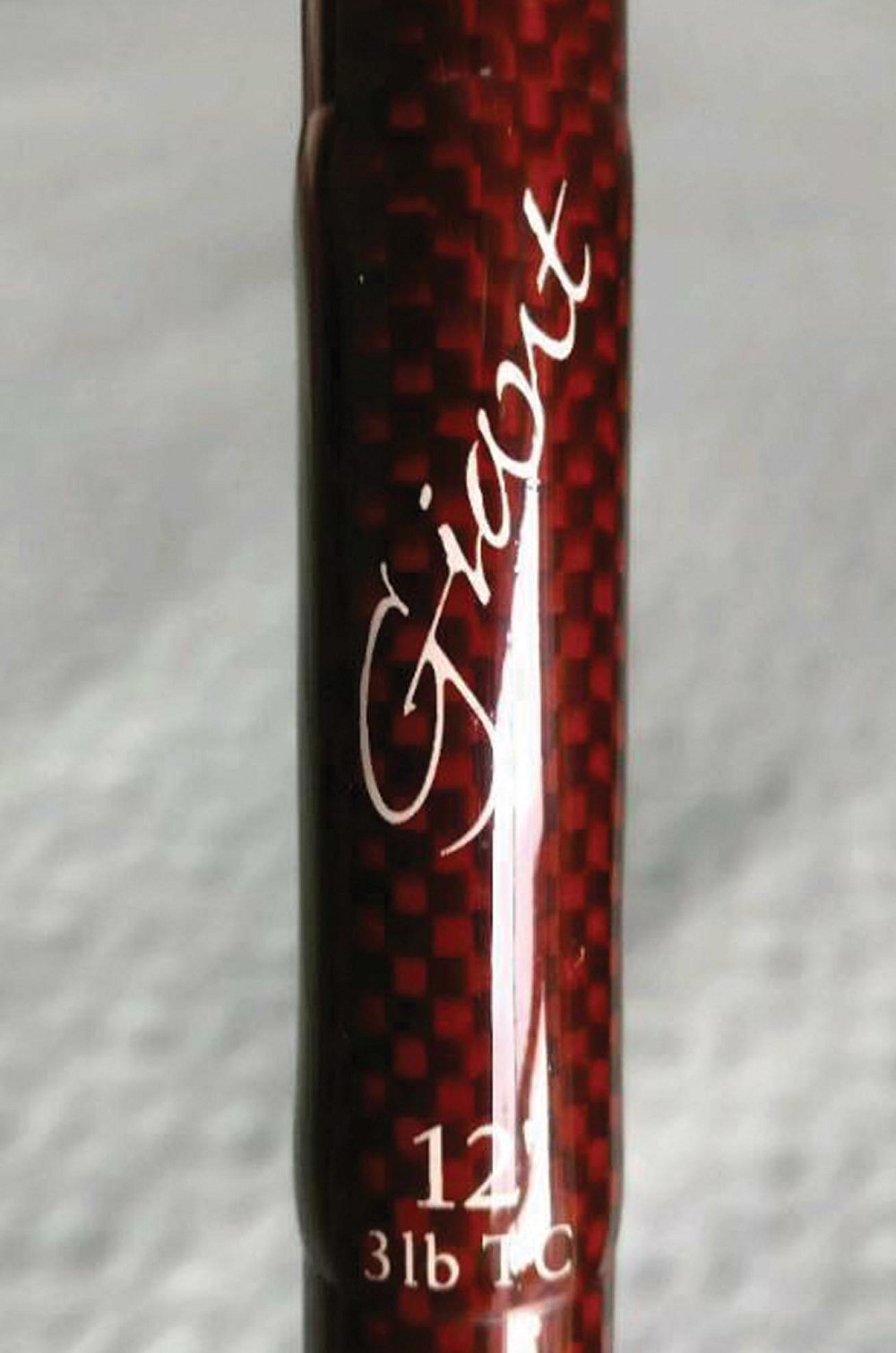 Giant Tackle Brand
Famous for: Making a big impact on the angling market with an array of items including luggage, bivvies and, most notably, rods.
Why so successful?: Well known in the cycling industry, Giant presumably already had a very thorough knowledge of manufacturing and materials like carbon fibre, so the move into the fishing market wasn't a complete leap into the unknown. Carp anglers instantly picked up on the firm's decent products and competitive pricing and, thanks to the distribution power of parent company Leeda, plenty of Giant kit was available and prominently displayed in tackle shops and at shows.
Stand out-product: Those lovely rods with the maroon/burgundy blank. They also had full duplon handles, back when that was rare and abbreviated grips were still commonplace. As editor Joe will attest (he had a set), it was just about the only affordable way to look like Terry Hearn back in the day!
Why they shut-up shop: Giant burnt brightly but quickly. Initially positioned as a purveyor of quality products, Giant soon switched to a more budget offering. As their products began showing up in places like the Argos catalogue, carp anglers began to turn their noses up at the brand. Leeda now has Wychwood as its flagship carp company, so Giant no longer has a presence in fishing. However, the company continues to thrive in the cycling world, calling itself the world's largest manufacturer of men's bikes, and those lovely maroon rods still pop up every now and then on eBay and Facebook selling pages.