What we learnt in the 2010s...
The good, the bad, and the just plain odd and ugly...
There have been many highlights and landmarks in carp fishing over the past ten years. From fish captures and the rising of record-breaking venues, to the angling personalities who have made us laugh, cry and/or feel inspired. However, there is one area which has had a clear impact on us all and that's the tackle innovation which has taken place. Bivvy design, enormous bedchairs, powerpacks, hook sharpness and much more.
They've been fun, the decade they're calling the 'twenty-tens'. Now, as we take out final breaths for this era, we look back at the events which have made carp fishing a better place.
1. There's still some great innovations…
The twenty-tens have proven there's still plenty of innovation taking place. Nash launched some bona fide stunners in the 90s and the early aughts, and they didn't disappoint in this decade… The re-release of the Titan, which was shortly followed the Titan Brolly and then the Hide in 2018. Of course there were some weird and wonderful ones along the way, such as the original Globetrotter in 2010. In hindsight, this odd looking Siamese pram hood was just ahead of its time. For many brands, including Nash, this style of European bankside housing makes up part of their 2020 ranges.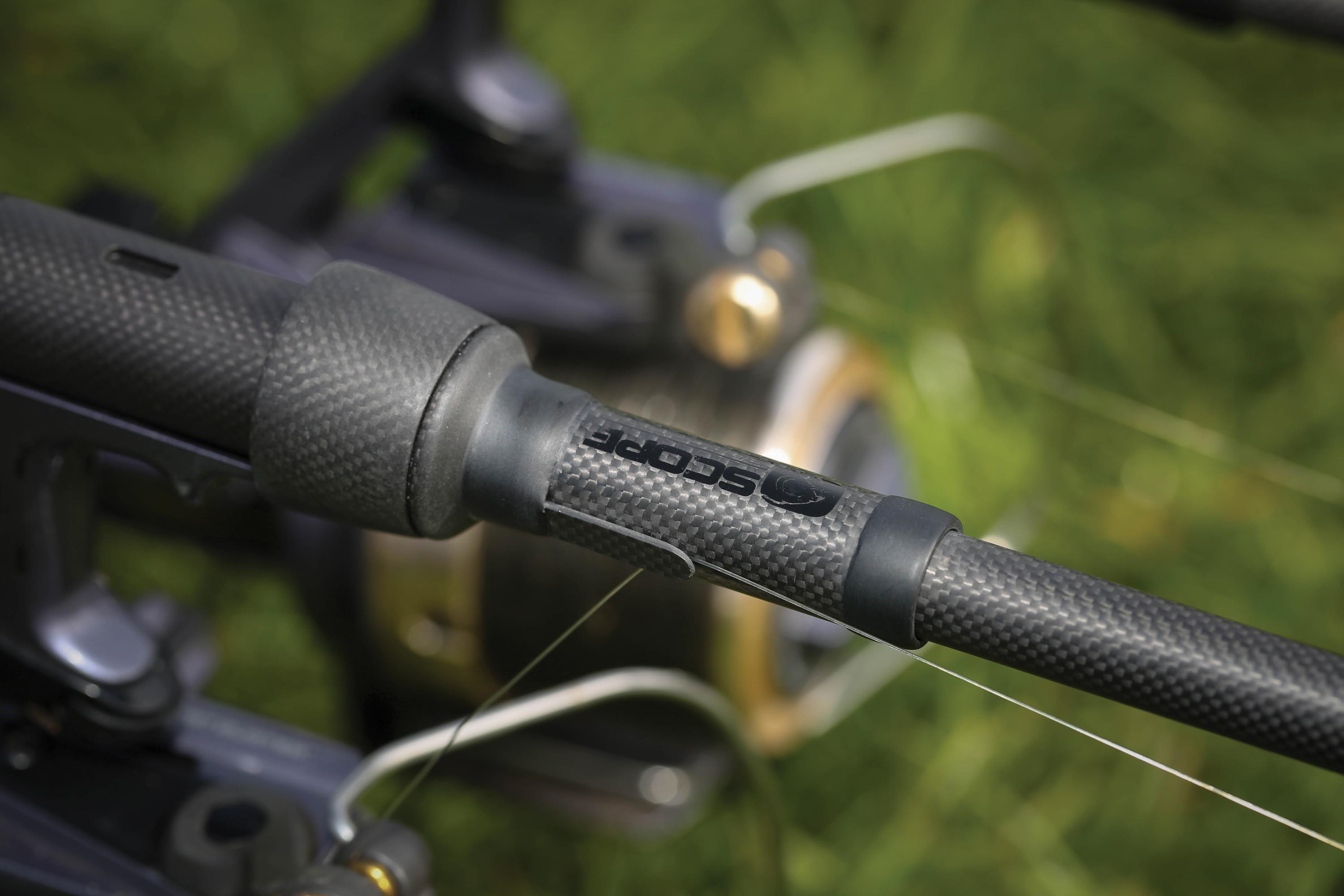 2. More innovation from Nash
In our December 2012 edition, we wrote: "It wasn't long ago that Nash Tackle pulled the covers off its top-end NR rods and had grown men weeping into their Nash handtowels at their beauty and power. Now Nash has created a completely new concept in rod design by, err, making it smaller and more compact. The Scope concept was thought up by the MD himself, Kevin, the Scope rods feature a retractable butt section, enabling the overall pack-down length of your rod to be reduced to the minimum, with no detriment to the action of the rod."
Eight years down the road and the Scope range now commands more shop floor space than any other Nash sub-brand; it's created its own subculture: urban carp fishing; and Alan Blair is now more famous than Jesus' birthday.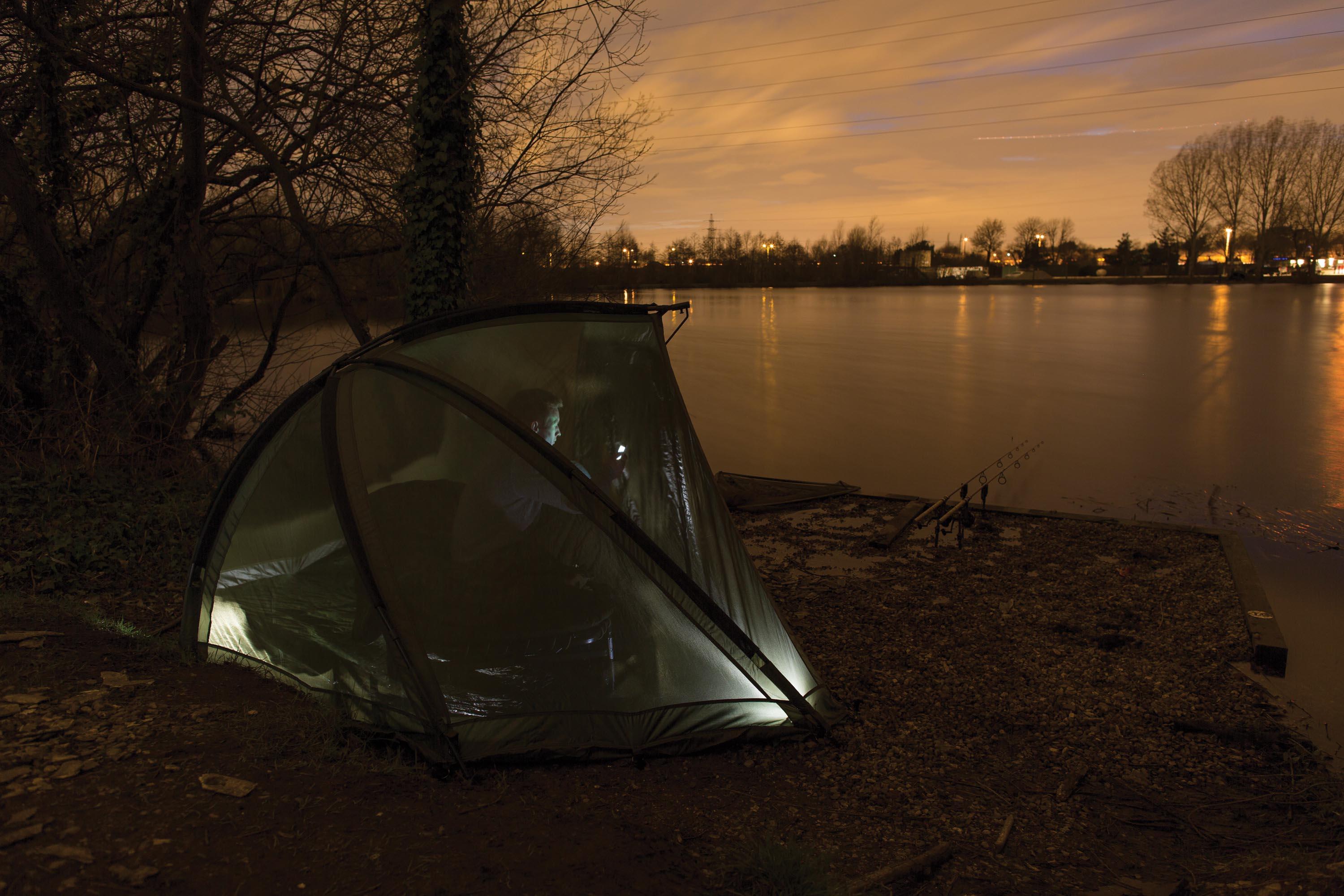 3. Nash ahead of their time - again…?
We promise to move on from Nash in a second! But was their second generation of the Titan Globetrotter another example of the Essex company thinking too far ahead?! It was the world's first topless bivvy; the whole shelter was made up of mozzy mesh panels. It was viewed as a 'concept bivvy' by many and needed watering down, which many manufacturers later did by extending the rear vents on a standard bivvy from just two panels to the entire back. Moving forward, if Nash just added roll-back panels across it, they'd surely have the ultimate spring/summer full bivvy system?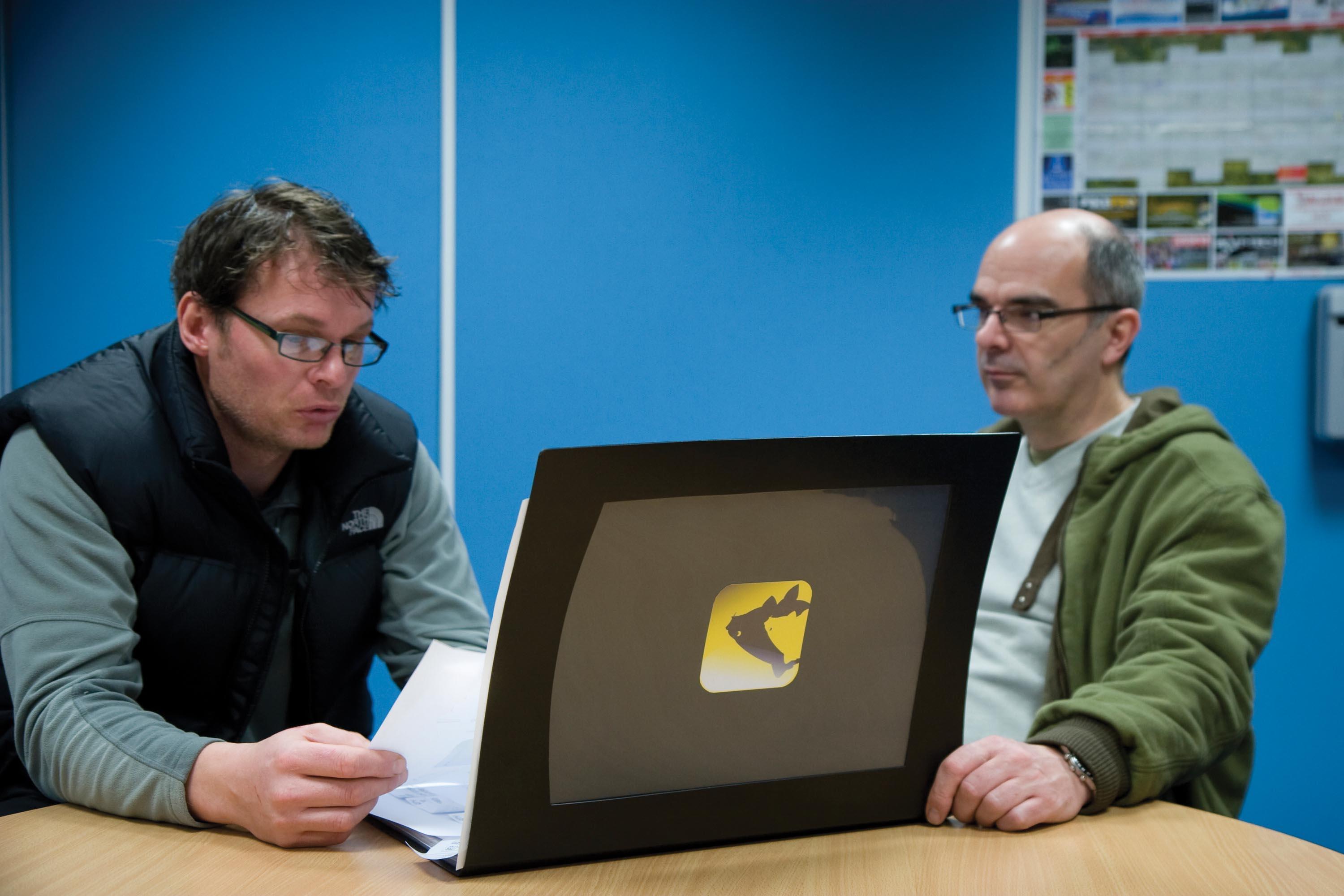 4. Avid Carp launched in 2010
"The carp tackle brand we've all been waiting for is on its way!" is how the then Preston Innovations boss, Dave Preston, revealed Avid Carp to the angling community. Headed up by design guru Jon ' Shoes' Jones, the brand started life with a line of artificial hookbaits before quickly progressing into bivvies, rods, reels, end tackle
and bedchairs.
And talking of bedchairs…
By the November of 2010, Avid had added another string to their bow by launching the Restbite Bedchairs, "a new concept in bankside sleeping design" as Shoes put it. Translated into more detail, they were the first beds to feature a memory foam mattress, and on top of this they were also the first totally flat bed.
Trakker change the game
Real pioneering products only surface once every few years. The Titan in the 90s, the Armadillo in the 00s, the Spomb in the 10s… and from the beginning of twenty-eleven we added Trakker's Tempest to that impressive list. Now on its fifth generation, it's still Trakker's biggest selling bivvy.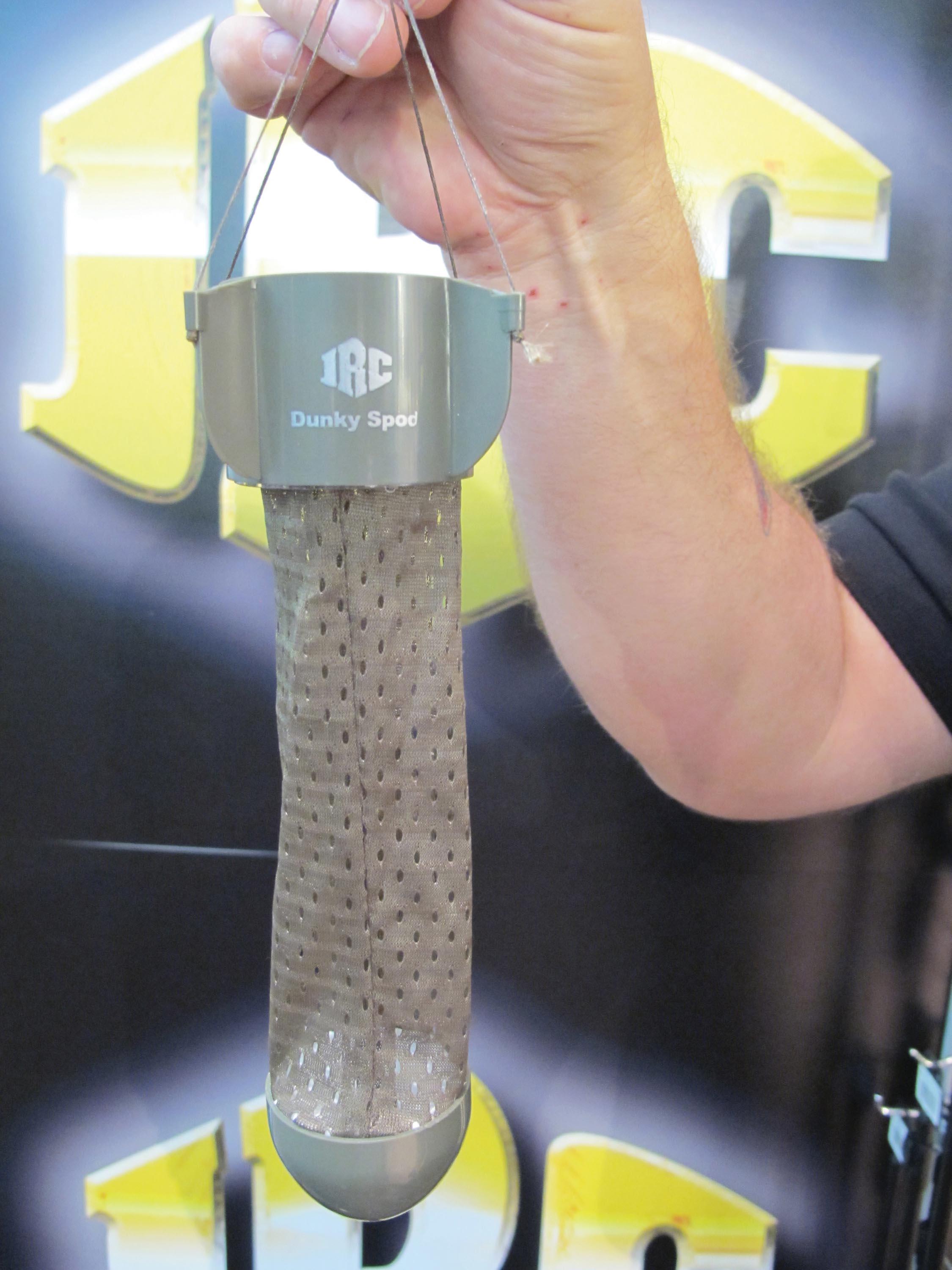 5. The soft spod didn't take off
In 2013, JRC sent our Facebook page into meltdown when we uploaded this snap of their new featherweight spod. Unlike any spod before or since, this was made from fabric and was claimed to make virtually zero noise when it made contact with the water.
Carp Tracking
The concept was revolutionary: we'd chip a carp, monitor its movements around the lake, and then report back each month in the magazine. The only problem was, it did exactly what we expected it to do - i.e. move away from angling pressure - and it did it every month!
Apps became big business
By 2012 we'd launched three ourselves, and there were numerous rig, knot and venue ones from other developers. The best one we found however, was called Bite Alarm. It featured all the main bite alarms - Delkim, Steve Neville, Fox - and recreated a screaming take perfectly!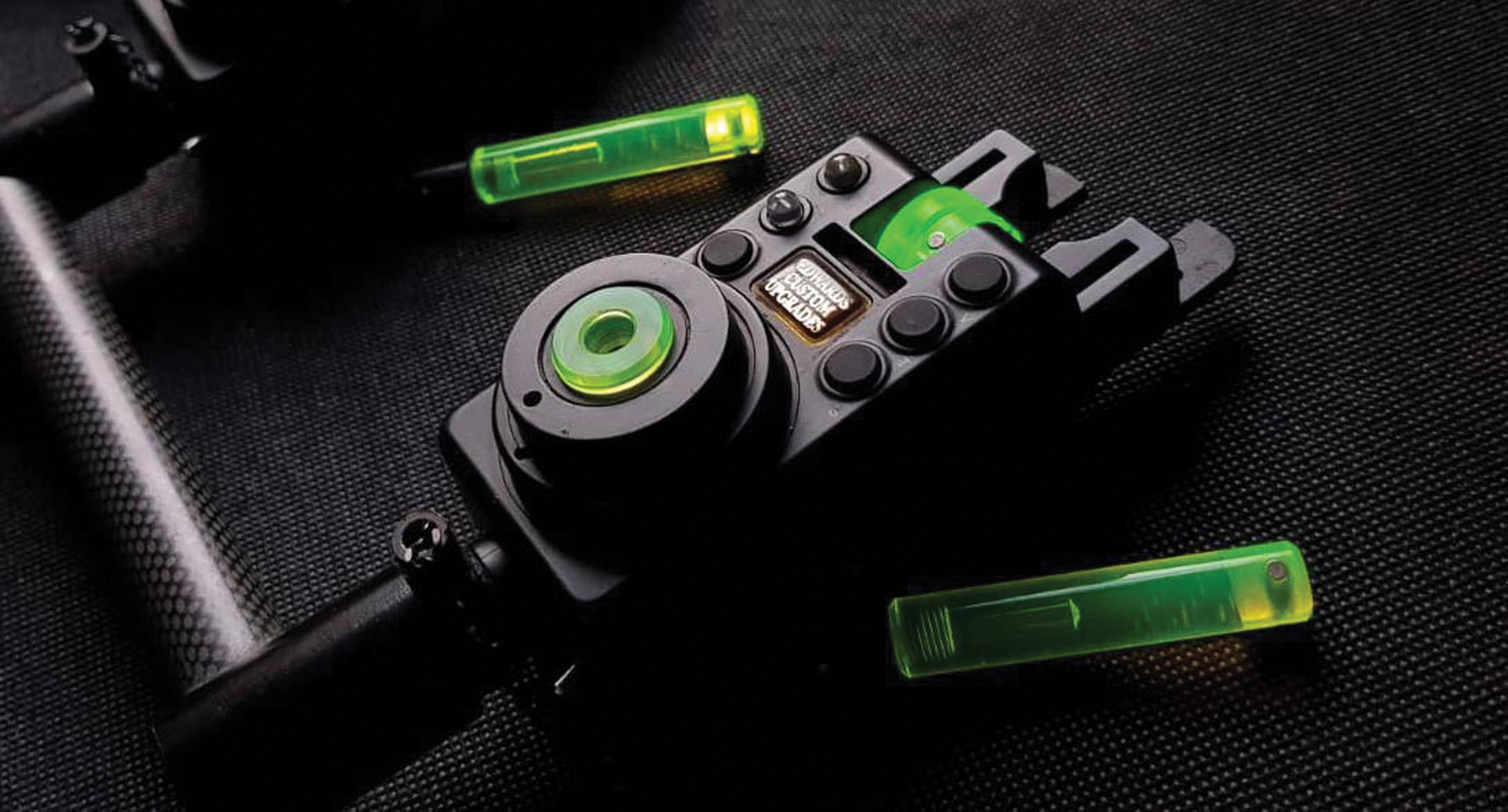 6. Bespoke tackle
With the rise of social media came a rise in small, bespoke tackle manufacturers. Kudos Tackle, Reaper Custom Tackle and Custom Reels all saw incredible growth circa 2012 to 2015. If you wanted to go away from the mass-produced, everything-looks-the-same mainstream products, any one of these three - or the many others which you'll find on a quick Google search - could offer you that.
Power packs
A bit like the camo bucket trend of 2004, in 2013 there was a sudden explosion of people making/selling powerpacks. From the Bivvy Box to PowerMonkey, everyone nibbled away at the pie until RidgeMonkey came along with their powerbox that was the Vault. Overnight it took control of the power supplying carp anglers' bivvies and a few years later it received a facelift and an even bigger boost of power with the Vault C-Smart. However, since 2017/18, it seems every other manufacturer has cottoned on to the size and potential of this market and now the likes of Powa Packs and Fox 'pumping out the bankside power'.
CEMEX Angling closed
The fishery behemoth that was CEMEX Angling closed its doors (well, sold off its assets) in the September of 2012.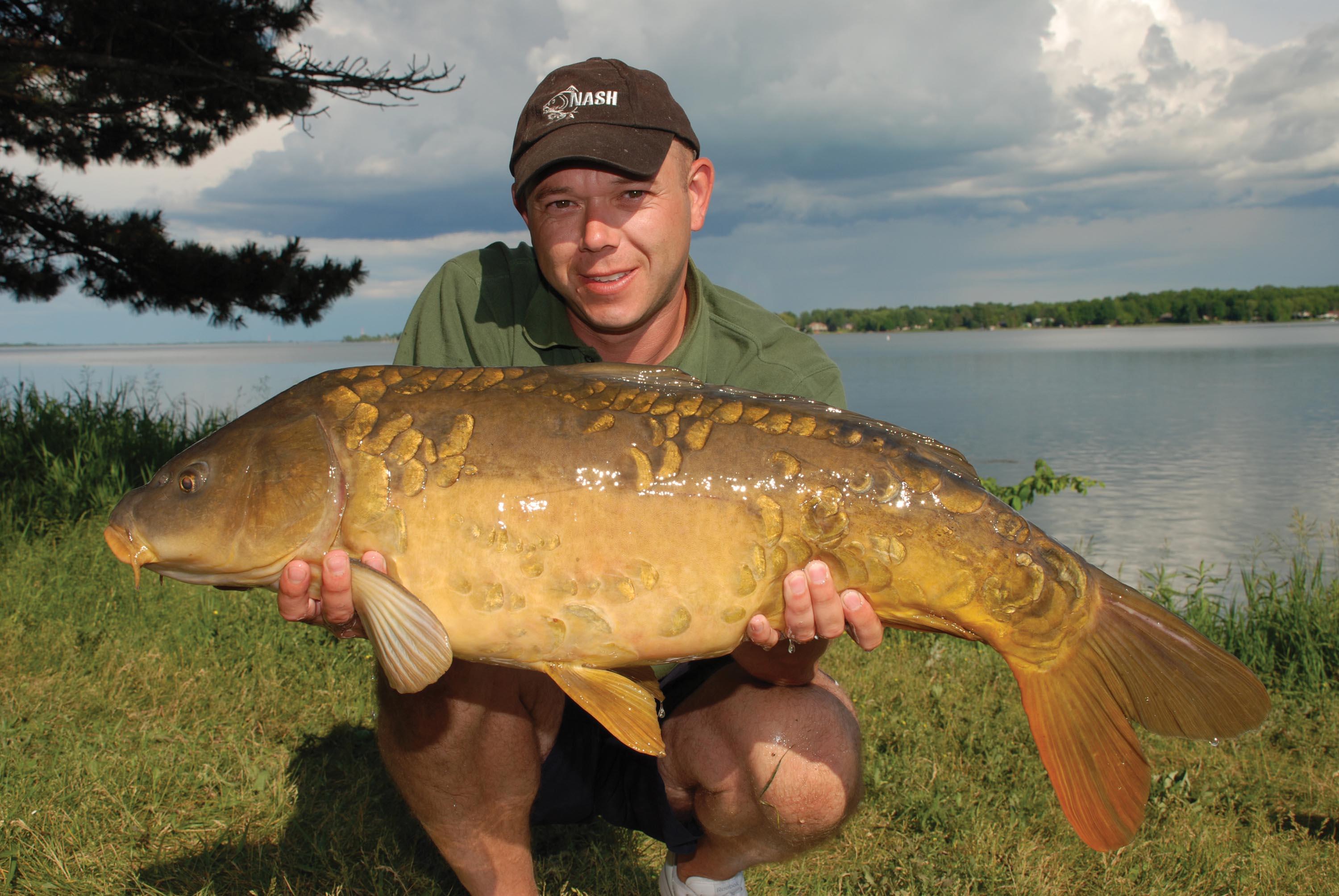 7. Overseas holiday destinations switched
In the first half of the decade, Brits were still heading West, across to Canada and the US to fish the St. Lawrence River, but in recent years Thailand has stolen the limelight, and it's not surprising… Amazing sights, incredible weather and huge, exotic fish.
Angling tuitions became big business
From Maker and Armstrong to Russell and Penning - even Julian Cundiff offers his services if you are willing to bid high enough at the various charity events he attends - the opportunity to learn from the biggest names is now available to all.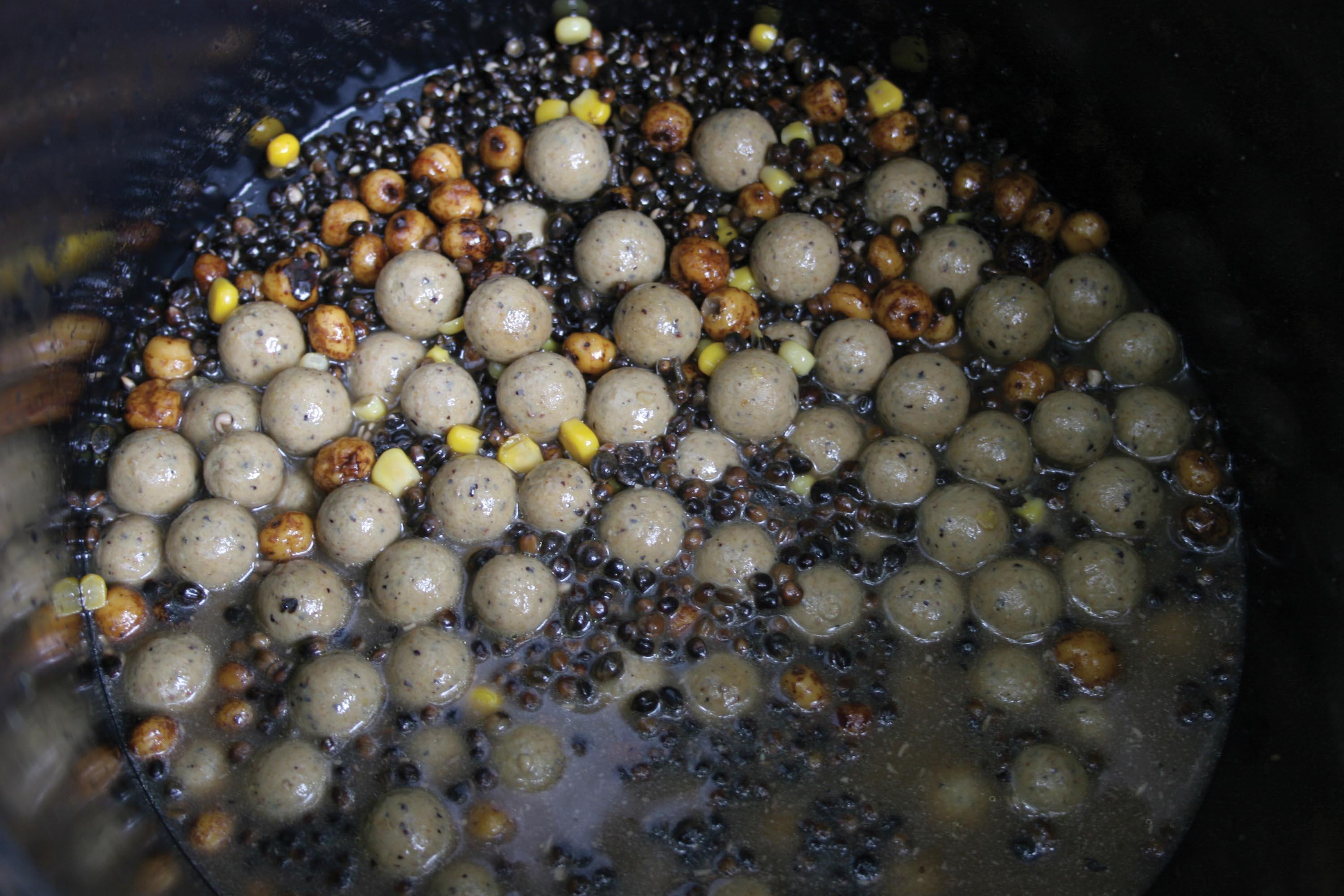 8. Washing out bait
Scan through any magazine, scroll through various carp websites or search on YouTube, and you'll find video/article after video/article based around the concept of washing out your bait. However, one of the first references we could find was early 2010 by Gaz Fareham. Titled 'How To Fake The Third Night', Gaz wrote… "There are two ways of doing this. The first is to simply fill a bucket with lake water (not tap water) and put a few kilos of bait in. Change the water every 6-12hrs to keep it fresh and rinse the boilies through. It's a way to 'fake' that old adage of the third night on a spot being the best and trick the carp into believing everything's been out there for longer than it has.
"The second is a similar tactic but this time replace the lake water with hemp juice. Take a jar of hemp and pour it along with the hemp water into a bucket. Next add your boilies, a few tigers and some crushed ones and then give it a good mix. Sometimes you might need to add some more lake water because you want the boilies completely covered. Do this 24hrs before you go to the lake and you'll find most of the juice/water has gone - it's been absorbed into the boilies, meaning they're lighter in colour, more attractive and all that lovely hemp oil and juice gets to the bottom of the lake."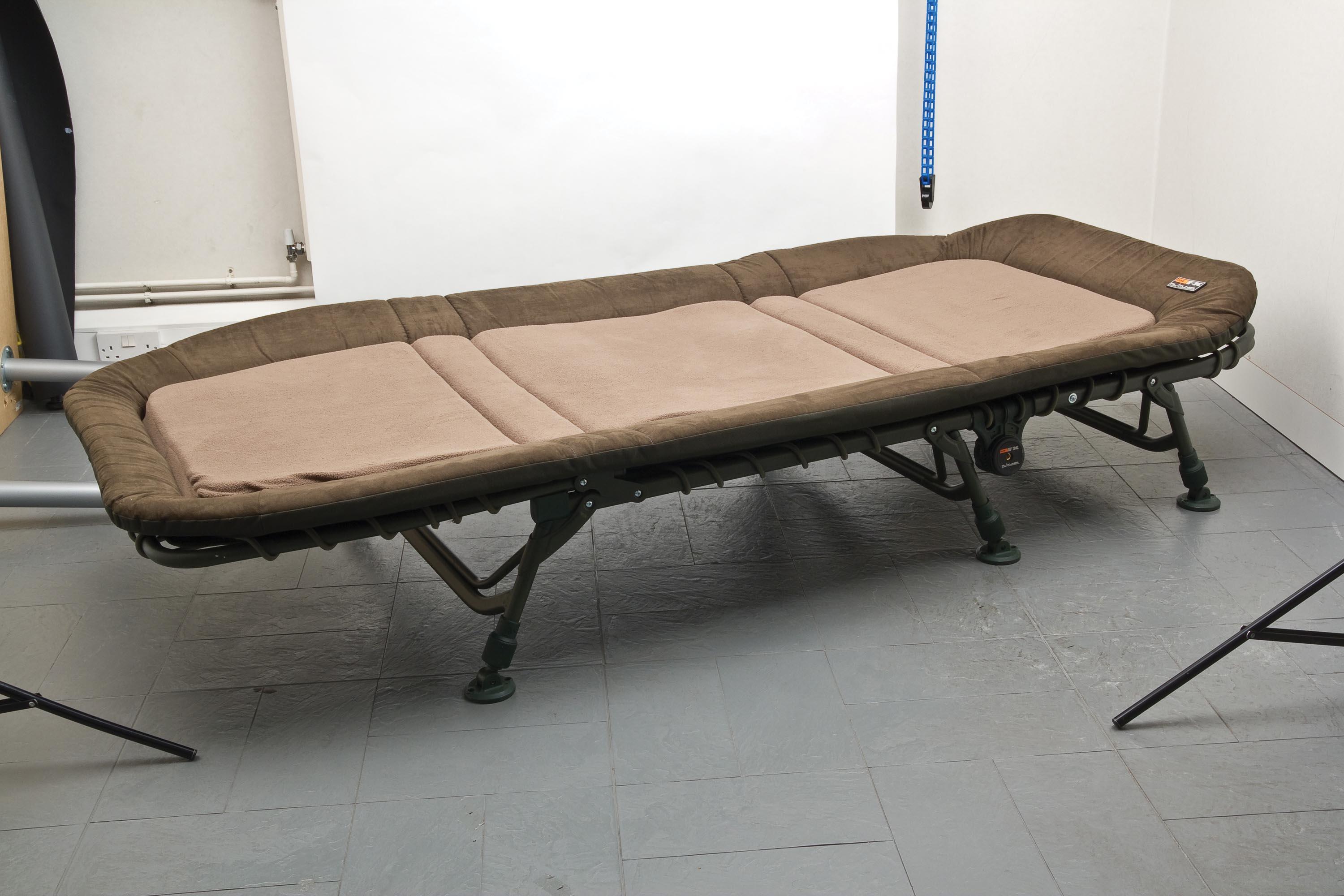 9. All bedchairs now don't have cam-wheels
Fox initiated the change with their rotating cam-wheels on the 2011 Flatliner, but just a year later Nash had removed them all together and replaced with the now standard 'throw hinges'.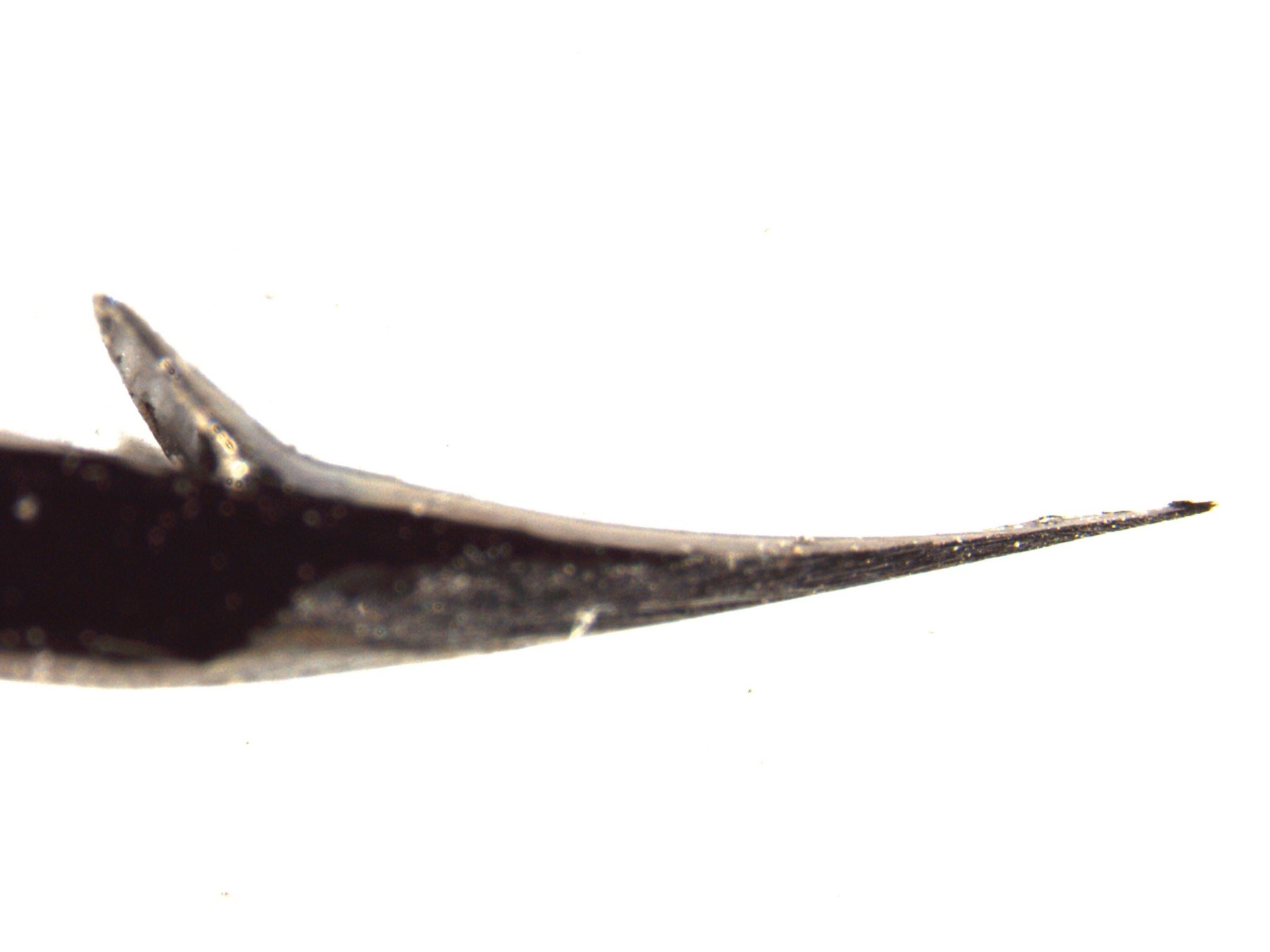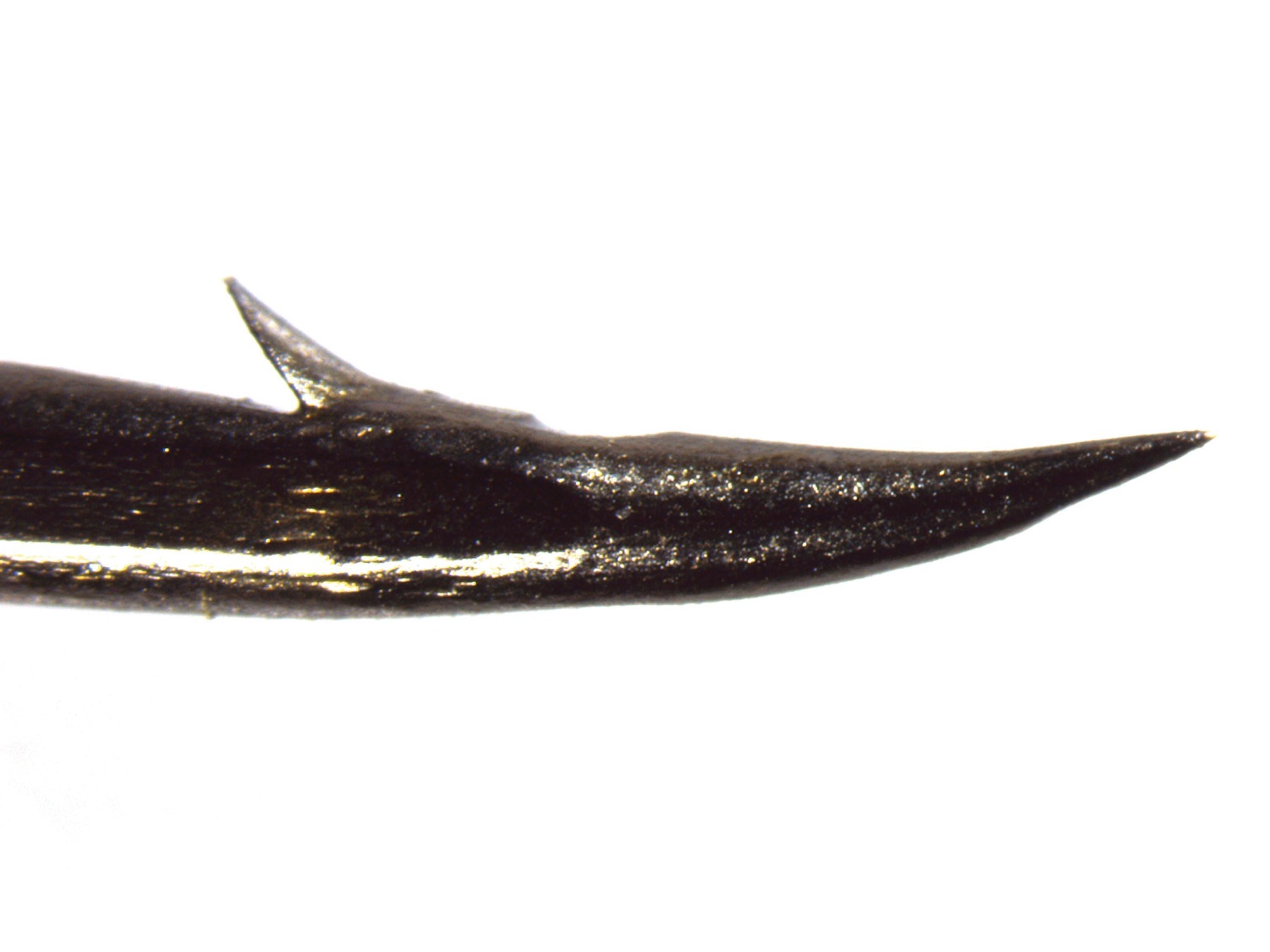 10. We photographed hooks under a microscope
In a bid to see which manufacturer(s) produced the sharpest hook(s), we sent off a selection to be photographed under a microscope. The results were eye-opening to say the least, and obviously it caused uproar amongst the advertisers who didn't fare that well, but it did leave a great number of you wonderful readers asking the same question: how do these compare to one of Jason Hayward's hand-sharpened hooks? We ran the same process and as you can see, his are ridiculously sharp. The big difference between when we did that in 2011 and today is that you can buy Jason's hand-sharpened hooks: Gardner's Specialist Sharpened Hooks.
Angling rumours are ridiculous
And our favourite was this one from issue 88… Remember when Terry Hearn collaborated with JRC in the earlier Noughties? The first bedchair they produced under his name featured shorter than normal length legs. According to 'tackle shop talk' this wasn't because Terry liked a low-to-the-ground bedchair and requested them, but because the Chinese have shorter legs than us Europeans!
11. Nash launched the world's largest bedchair
Every so often, the world of angling will witness a landmark moment. Nash did it in the early 2000s with the Indulgence Bedchair - a product which bucked the lightweight/stripped back bedchair trend which was evolving at the time. They did it again in 2012 with the Emperor - a bed which measures 198cm in length and an incredible 105cm wide! That's 18cm bigger than its predecessor, the Wide Boy!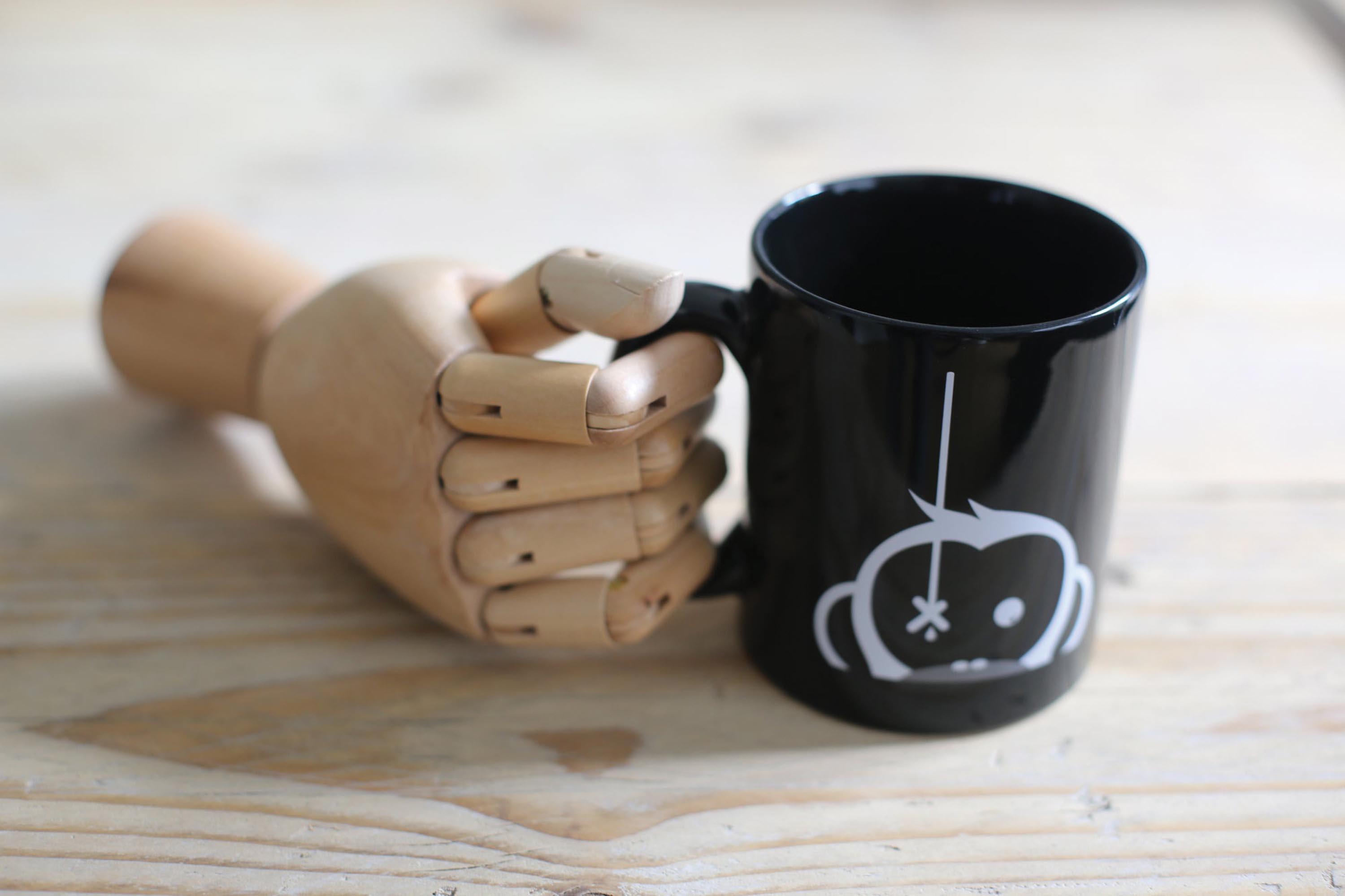 12. Circa 2012 and suddenly mugs became big business
It seemed mug producers were in more demand than T-shirt printers around this time.
Zigs became bigger than Elvis
A bit like urban carping, Zig's hit the mainstream in the 2010s. Through the likes of Fox with their clever Zig Alignas and Adjustable Zig Float and Nash/ESP with their Zig Bugs, they both helped increase their popularity and show their effectiveness.
13. Time fell on Fitty Of The Month
Just like The Sun with their Page 3, with the passing of time the second-from-back-page concept has run its course and we dropped it around 2016.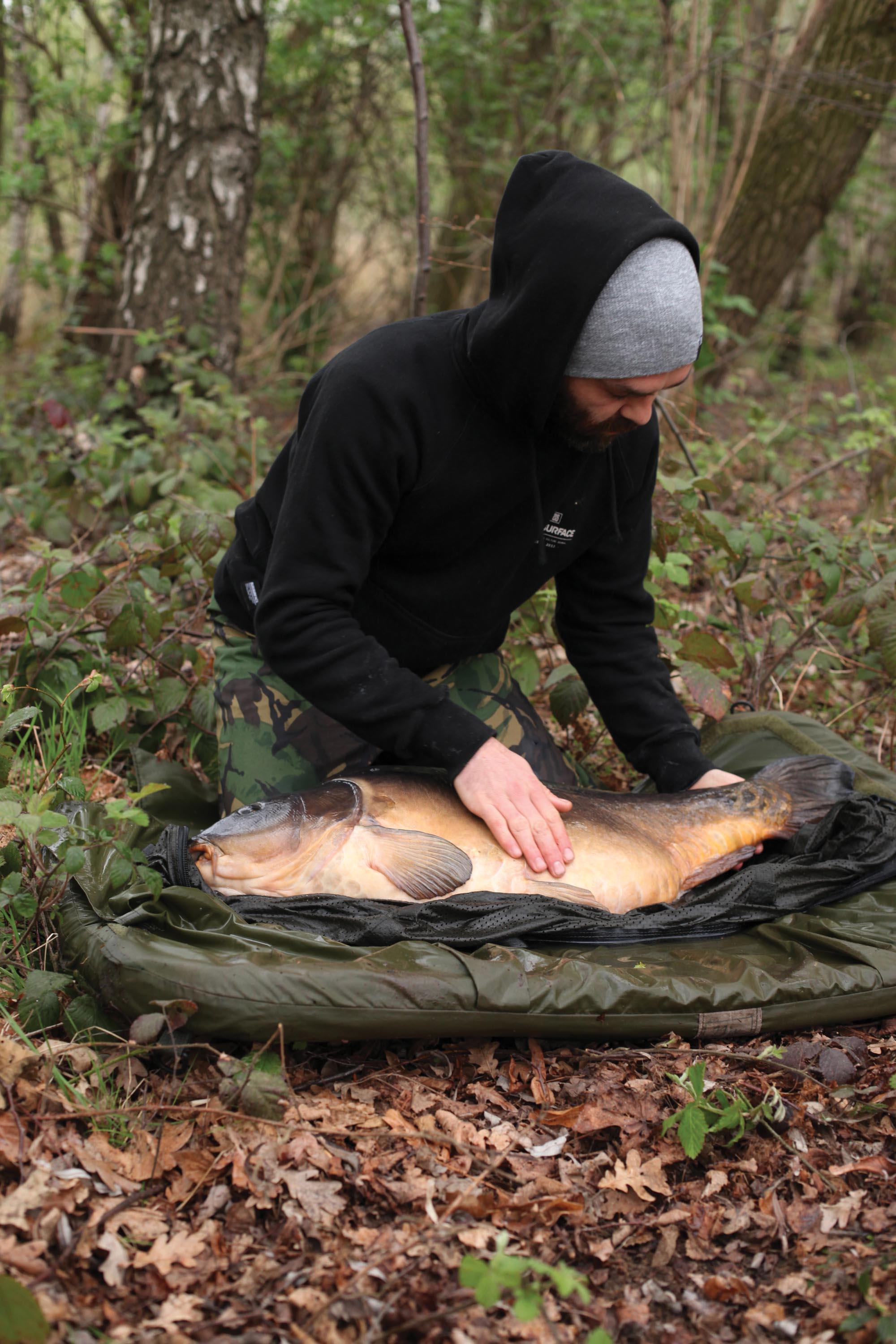 14. Going elsewhere in Europe isn't a big deal
As Gaz Fareham's 'This Is Nowhere' articles and Nick Helleur's vlogs on the Thinking Anglers' YouTube channel will prove, heading across the Channel to fish in France, Belgium, Holland, German, or even further afield, isn't the big deal it once was to UK anglers anglers in 2019.
We said hello to the most expensive rod ever
The year 2015 saw Daiwa break two records. One: their new Basia AGS was the world's lightest carp rod. And two: it was also the most expensive… costing a wallet-sweating £750 per rod!
Paying homage
Also in that year we celebrated the 30th birthday of one of the most iconic names in reels: the Shimano Baitrunner.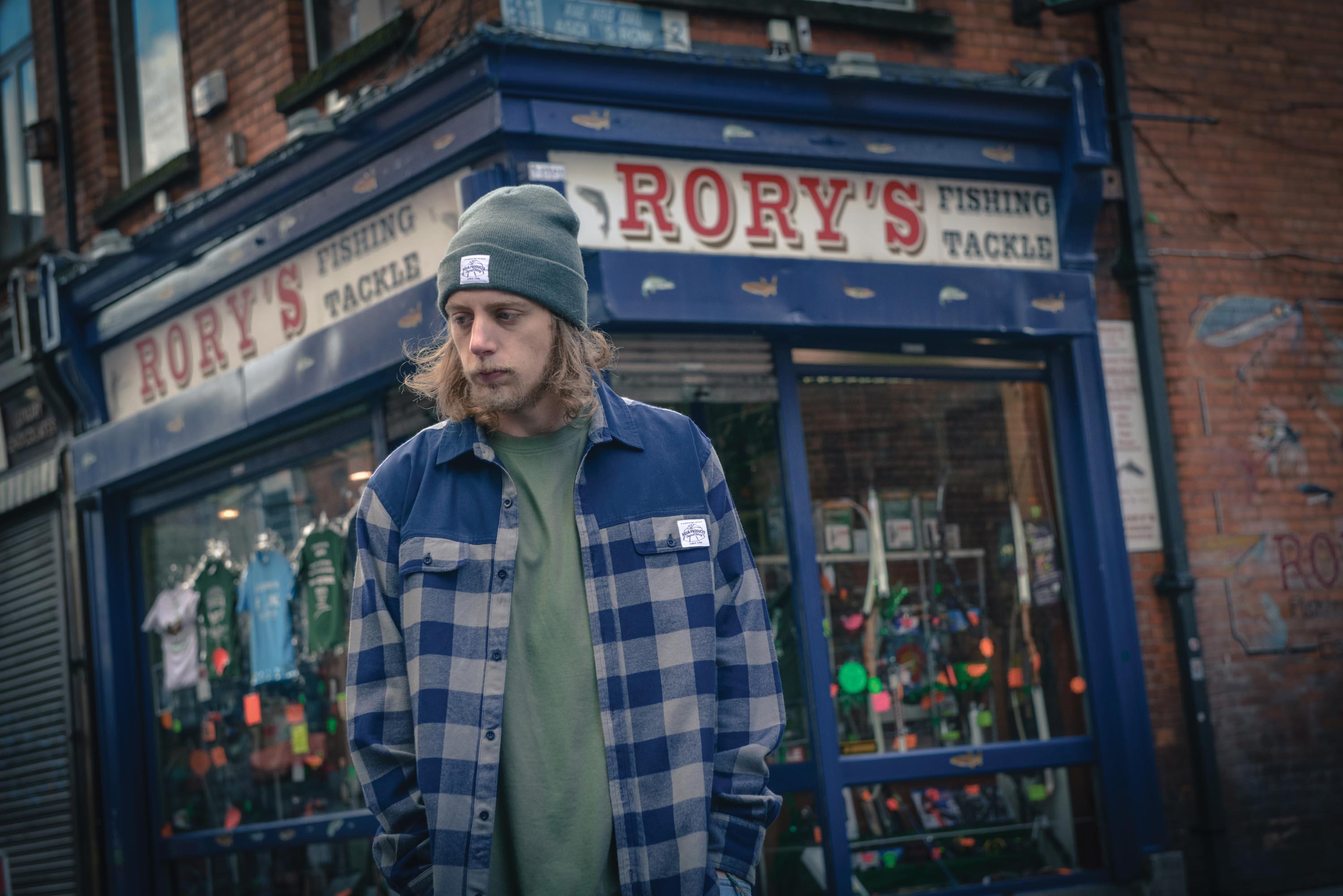 15. Looking good on the bank became a big deal
Up until 2010, it was really only us and Deim producing carp clothing. Fast-forward ten years and take a trip to the Euro Tunnel on a Saturday and you'll see more carp anglers than holiday-makers, all strutting around in an array of freshly ironed garments from Subsurface, MC, Korda, Trakker, Navitas and many more.
Black Friday
In a very short period of time, this one day in November has become the most eagerly-awaited day on the sales calendar. Each year, all the big tackle dealers assemble a mass of outrageous deals and to hell with making any profit! And then they do it all over again on Cyber Monday…
Angling phrases
From 'munga', 'donk', 'pukka', 'sweets', 'enquiry', 'Chod', 'pond', through to the English language standards of 'Stack 'em up like breeze blocks' and 'shag 'em as quickly as you can throw 'em under 'im', the carp angler has always been keen on a word or phrase, and as we fast approach the end of this decade it's clear to see there is one winner: 'lovely times'.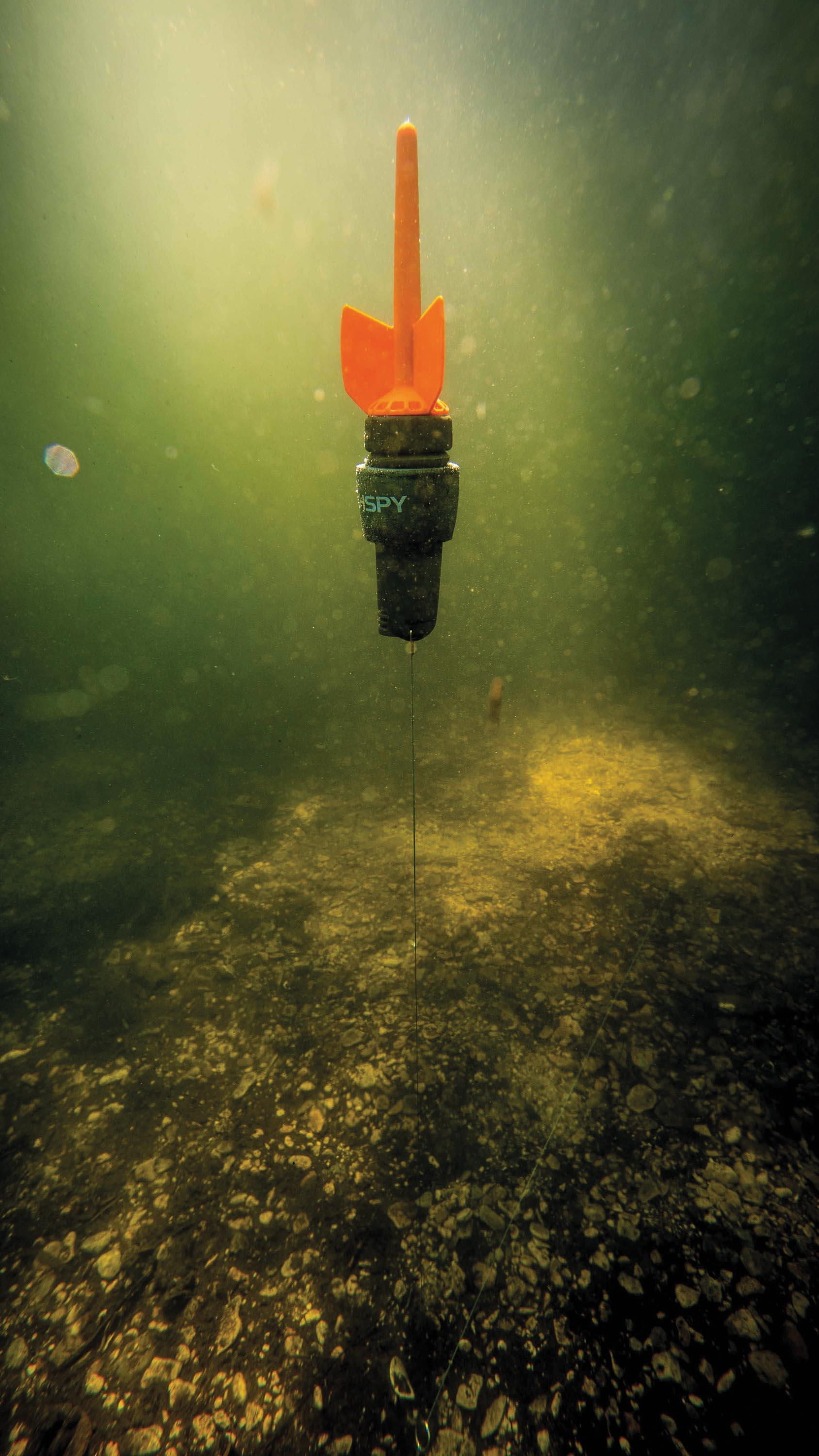 16. FishSpy, Deeper, etc…
Pre-2010 your best bet for mobile fish finder was a Humminbird. In 2019 you can pick from a whole host of devices, from Deeper and FishSpy to some which now capture both video footage plus have all the mapping and fish finding tech in one clever package.
Everyone owns a baiting pole
You have Cygnet to thank for that.
Everyone owns a spodding bucket
As above.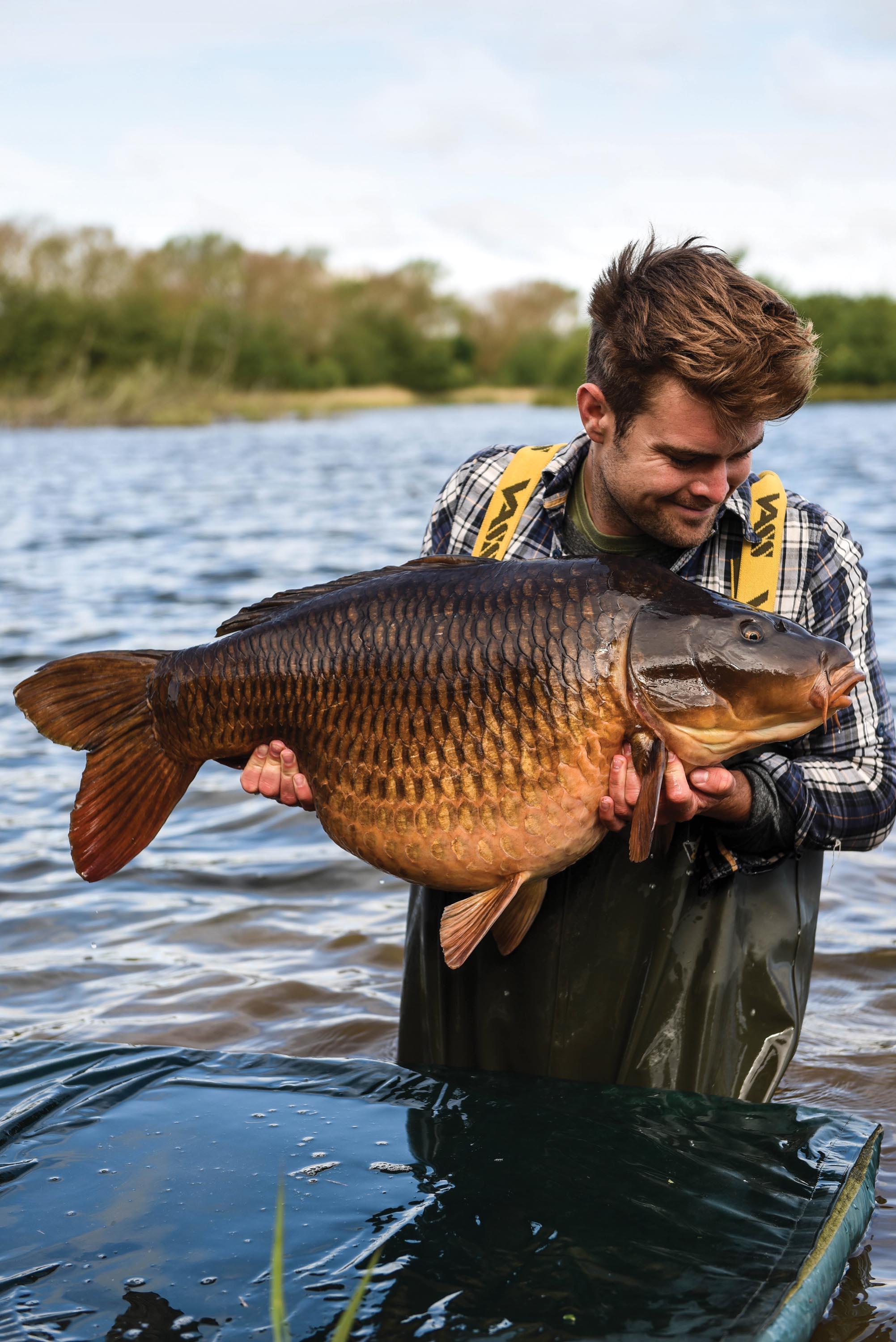 17. Everyone owns a pair of waders
That one's Vass.
Two landing nets became a mainstream thing
And this is what CARPology's funniest columnist,. John Hannent, made of it… "Like the amp that goes to eleven, tyre banks on your driveway or having condoms delivered by a truck, two landing nets says one thing about you, let's decide…"
1. I catch soooooo many carp, big 'uns too, that one net just isn't enough.
2. My sponsor has got a container load of nets he can't get rid of.
3. I can't afford three.
4. Look at me (invariably followed by some fish welfare padding).
5. My sticks are further apart than the E.A. would prefer (who wrote that fekking rule!?)
6. I'm a continental super-water mofo employing a floating vessel.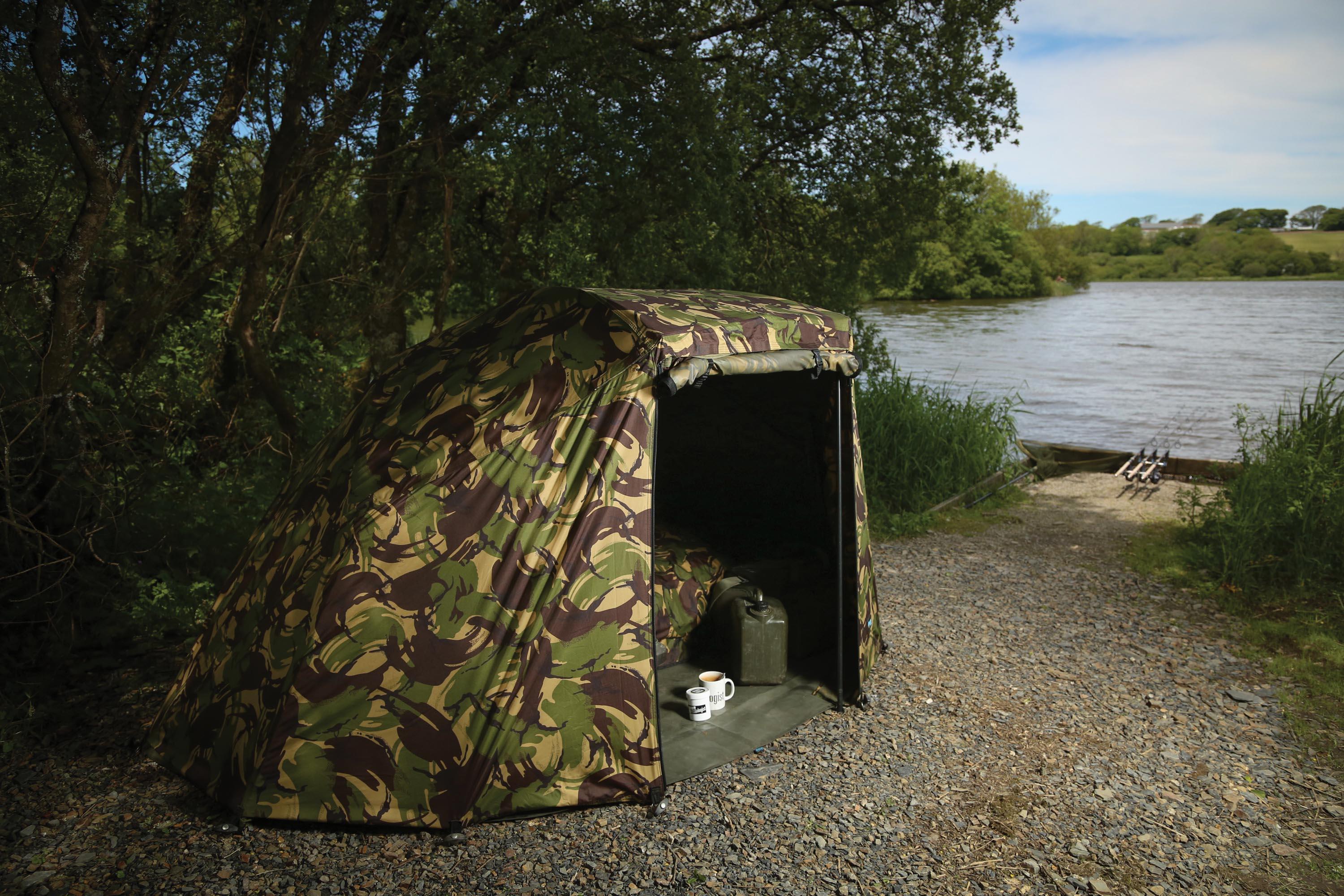 18. DPM rules
With Realtree, quite literally, disappearing in the landscape around 2007/08, we had little choice but to go back to the tried and trusted 'olive green' for your luggage and clothing wears. However, come mid-twenty-tens and suddenly everyone's offering bed trims, weigh slings, umbrellas and rucksacks in a DPM style.
19. Removing one of your buzzers
This seemed to be a 'thing you did' around 2011 when you fished a two-rod limited venue with a three-rod set-up.
20. Utility tents
When you're on a long session you need luxury. Whether it's blissfully hot or a storm's raging, you need additional housing that keeps you dry and comfortable, and any one of the 1.2 million which are now available offer just that. When it's wet, you can keep the doors and windows done up; when the sky clears, tie back the sides to create a large, open front where you can overlook the whole of your swim whilst sipping on your 2007 Merlot.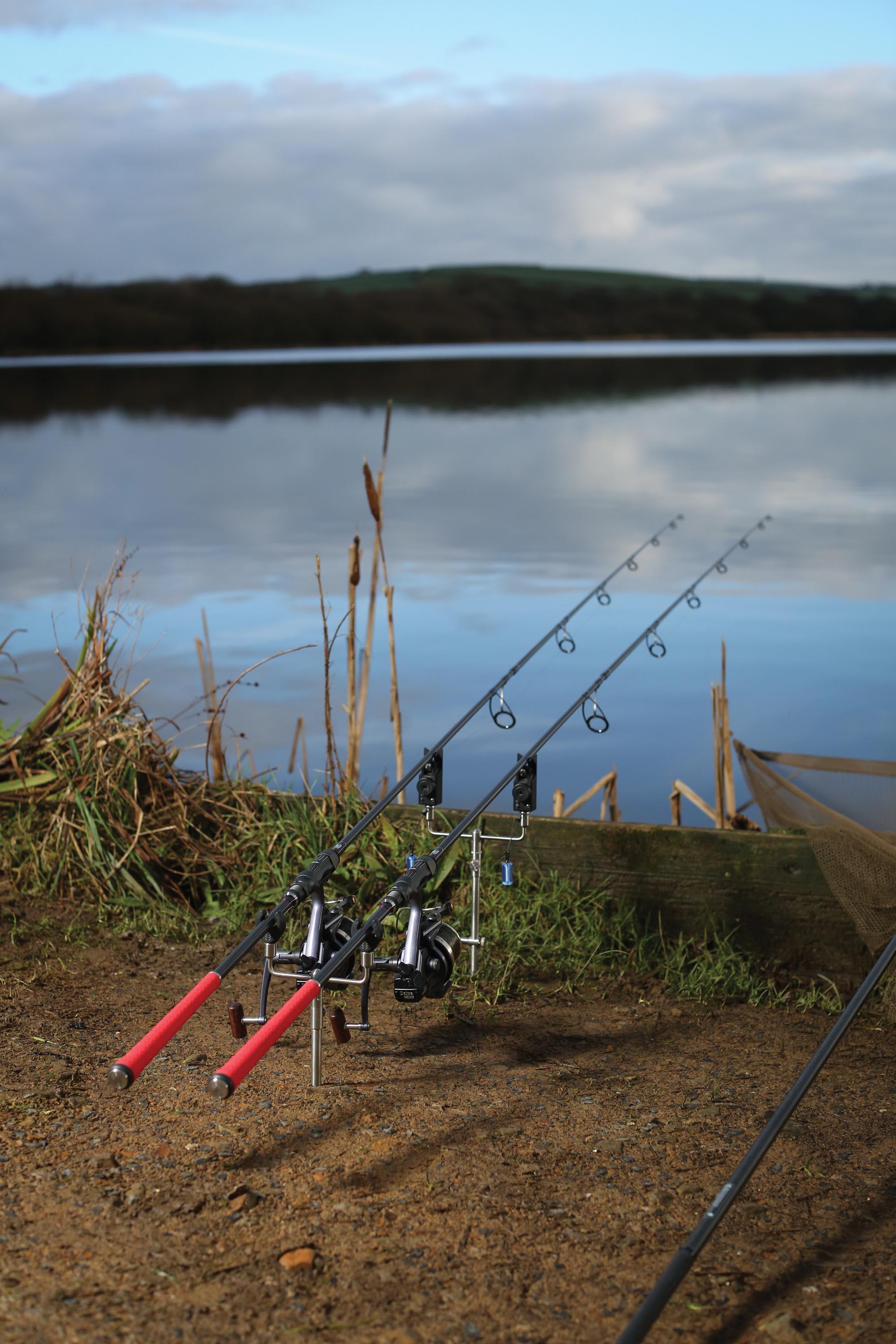 21. Rods with a difference
French rod builder, Banana Rods, certainly made their arrival to UK shores known with their unique handles. The 'Easy Power' handle - "a golf club style grip to give you more confidence when it comes to playing and casting" - came in a range of bright colour options, as did their very angular reel seats. Put it this way, you certainly wouldn't miss a set on the bank…
The Japanese giant disappears
Arriving in a flurry of krill powder and amino sprays, Marukyu's plan was to conquer the UK bait market just like they have in Japan. Fast-forward a couple of years, plus the purchase of Rig Marole, the signing of Nigel Sharp and a huge ad budget, and they still couldn't crack the UK bait market.
There's still a lot of love for print
Back in the days of abundant print advertising (circa late 90s/early 00s), most of our competitors' magazines could have killed a rat. However, we didn't actually hit our largest pagination edition until the August issue of 2016: a whopping 244-pages! And better still, we're currently on track to sell more copies of CARPology in 2019 than we have in any other year going back until 2014. Cheers, CARPologists!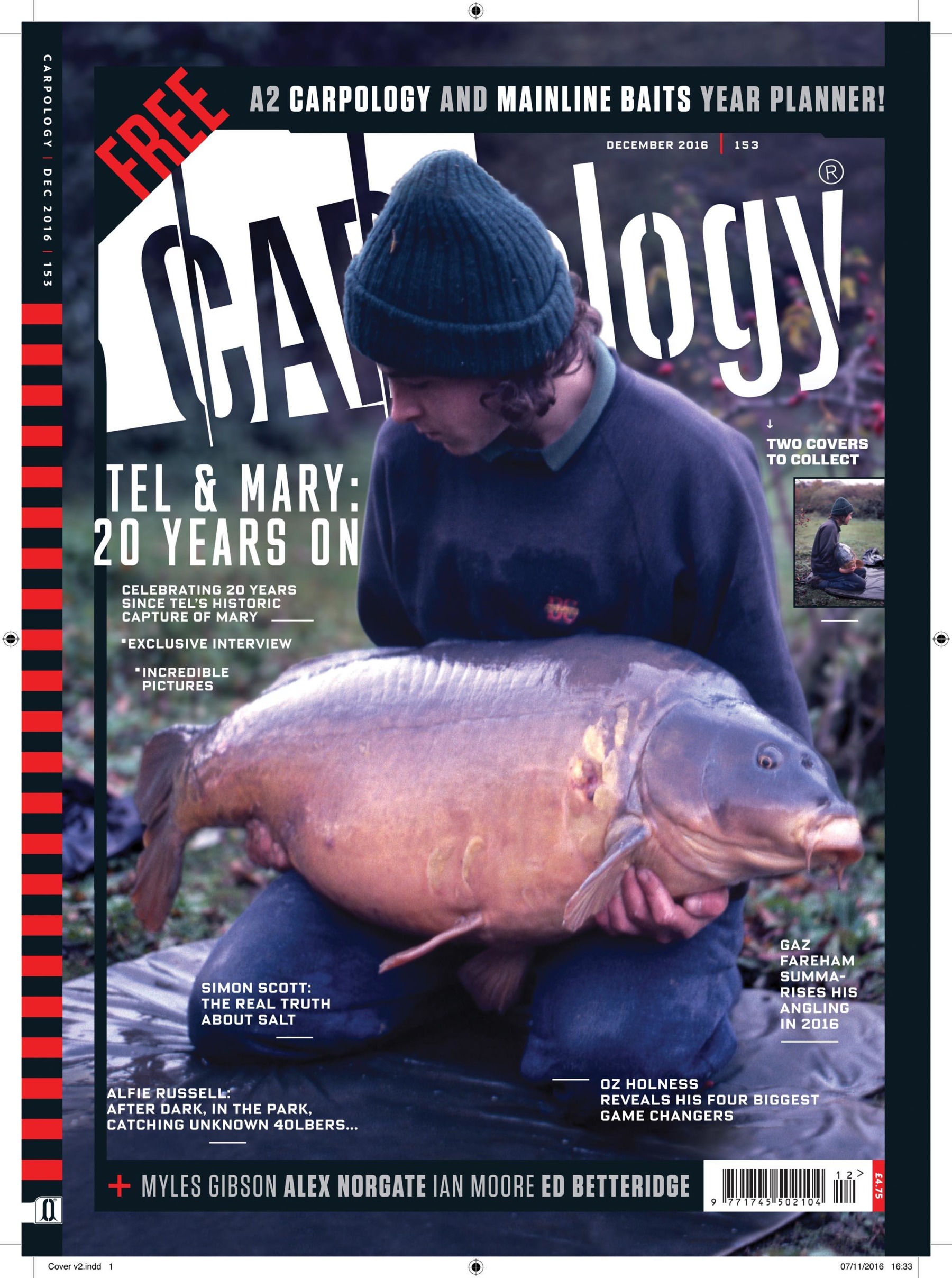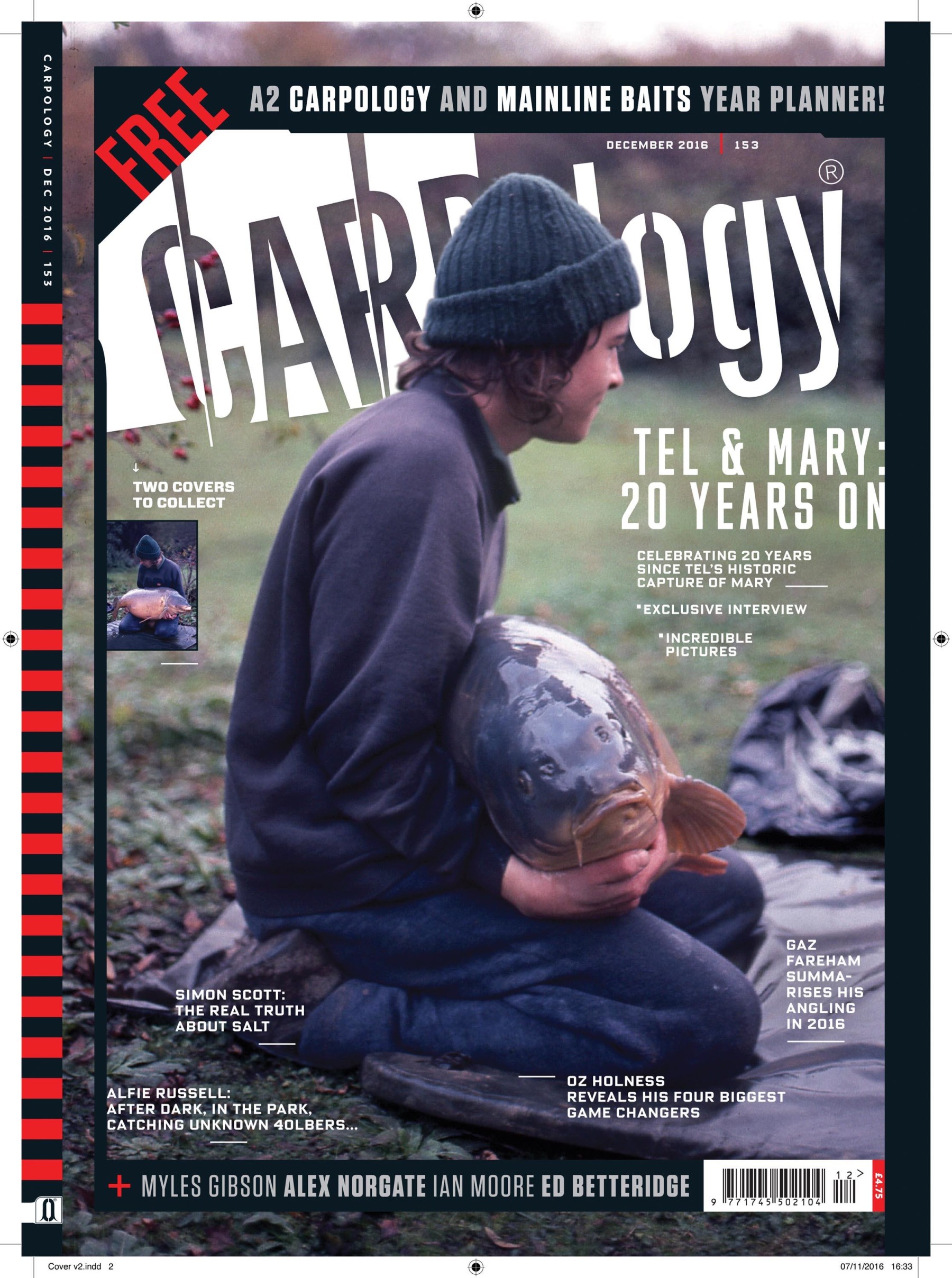 22. We realised we were getting old
November 2018 marked the 20th year since Tel caught Mary and to celebrate it we ran an exclusive interview with
Tel and printed two covers, both with icon Tel and Mary shots.
23. It has to be the right colour
By 2017 was was very clear that to sell anything rod/reel/rod support-related, it had to be in matt black. And when it comes a camo pattern, that's even more important, and thankfully the likes of ESP have got it cock-on.
24. Bivvies became huge
It's clear bivvies became bigger and more luxurious. The kings of bankside living, Trakker, launched the Superdome back in 2017 which features two compartment capsules complete with a hallway running down
the middle!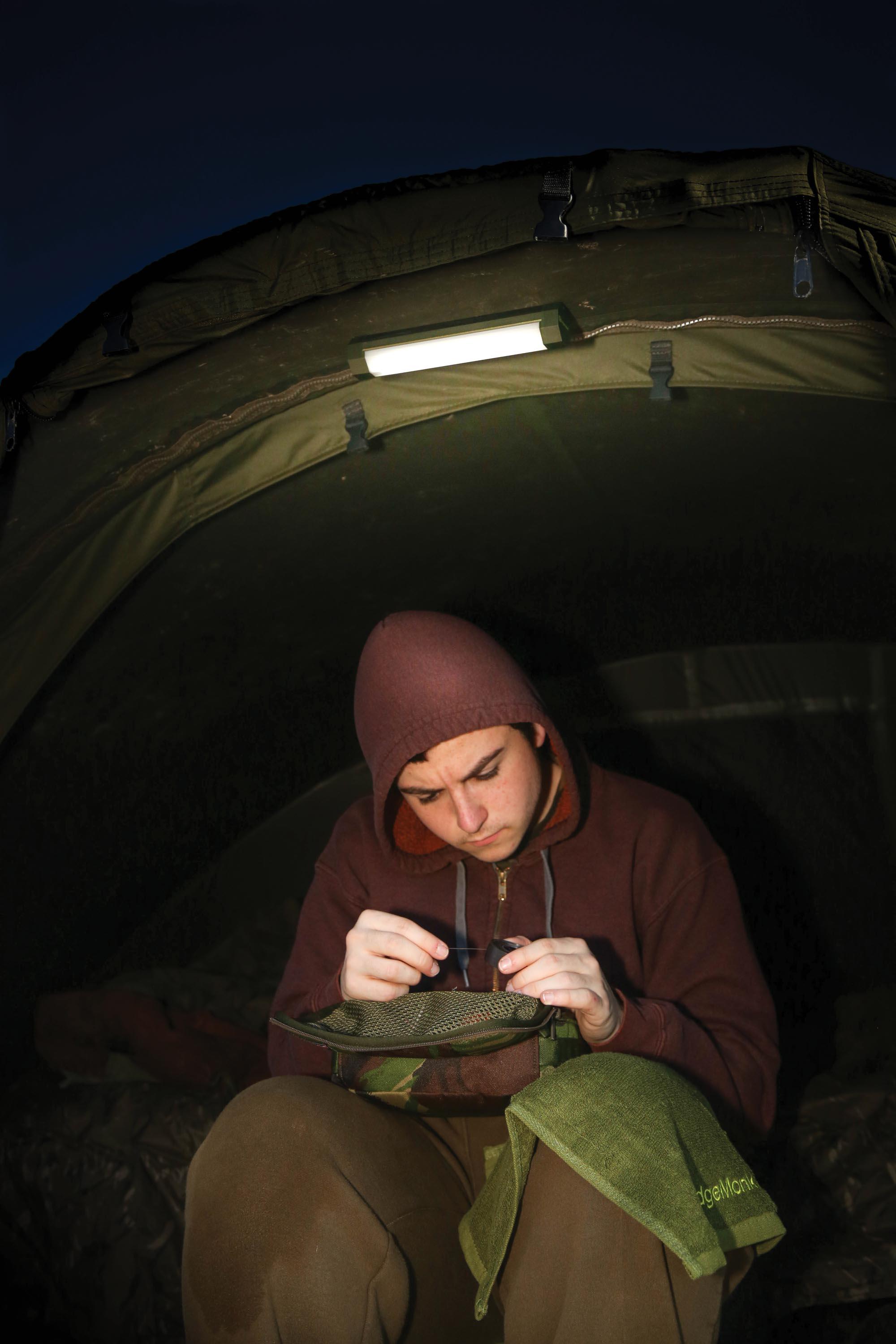 25. RidgeMonkey made bankside living nicer
They didn't just improve our diets and keep our devices topped up with power; they've also illuminated our bivvies with remote controlled lights, given us life-saving bucket-converting-toilets and boilie crushers which will turn 5kgs of 15-millers into dust in minutes.
There are now loads of massive carp
In 1999 there were officially five different fifty-pounders caught, the biggest being Mary who was caught by Darran Elks at 55lb 8oz. According to Simon Crow, an average week at Carp-Talk in the last few years was 25+ different UK forties and one week there were ten fifties reported!
The next record
In issue 80 (November 2010) we challenged Simon Crow to predict where the next British record would come from. Here is what he said about Cambridgeshire's Grenville Lake… "This relatively new lake is a long way off producing a sixty, as the lake record currently stands in the low-40s region. However, there's no denying that the water is progressing very well indeed, with the number of 20s, 30s and 40s growing year-on-year. The fish are getting a lot of bait too, and it's only a matter of time until we see the venue produce a fifty. I bet one will come before 2015 for sure, and beyond then, who knows how big the carp will grow. With depths running to well over 20ft and 70-acres of water, there's certainly a lot of room for the fish to grow."
Who could have predicted that in the space of ten years the venue would go on to produce a near British record-smashing mirror, plus in the region of four x 60s, 15 x 50s and 130 x 40lbers!?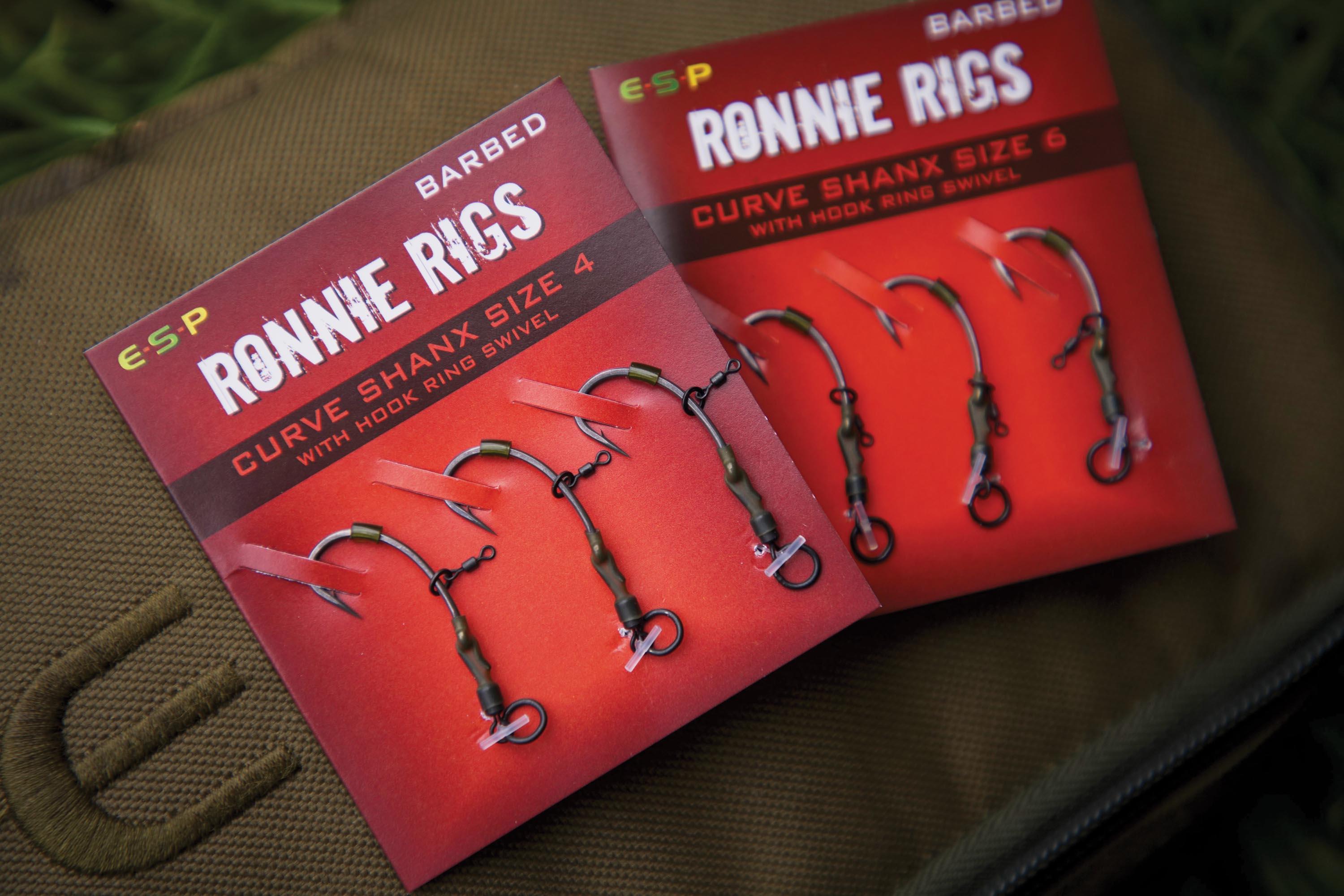 26. Rig fickle
Pick up any angling title between 2010 and 2015 and you're guaranteed to find multiple references to the Chod Rig. From tying any one of its 243 variations and discovering the gizmos to make yours look neater than Terry Hearn's, to casting it correctly and when to have it running or fixed on the leadcore, it was all there for you. And today? Virtually zero references to it. 2019 (and beyond) is all about the Ronnie Rig and its 342 variations…