A La Carp Bivvy Top Work Mat
Make in-session adjustments on your feet with this new bivvy top workstation
For many anglers, there are long periods during a session in which sitting back and doing nothing - save for keeping an eye on the water in front of you - is the default position. However, when you do want to spring into action and change a hookbait, fettle one of your rigs or tie up something completely new, keeping everything orderly and close at hand is essential. Enter, the Bivvy Top Work Mat.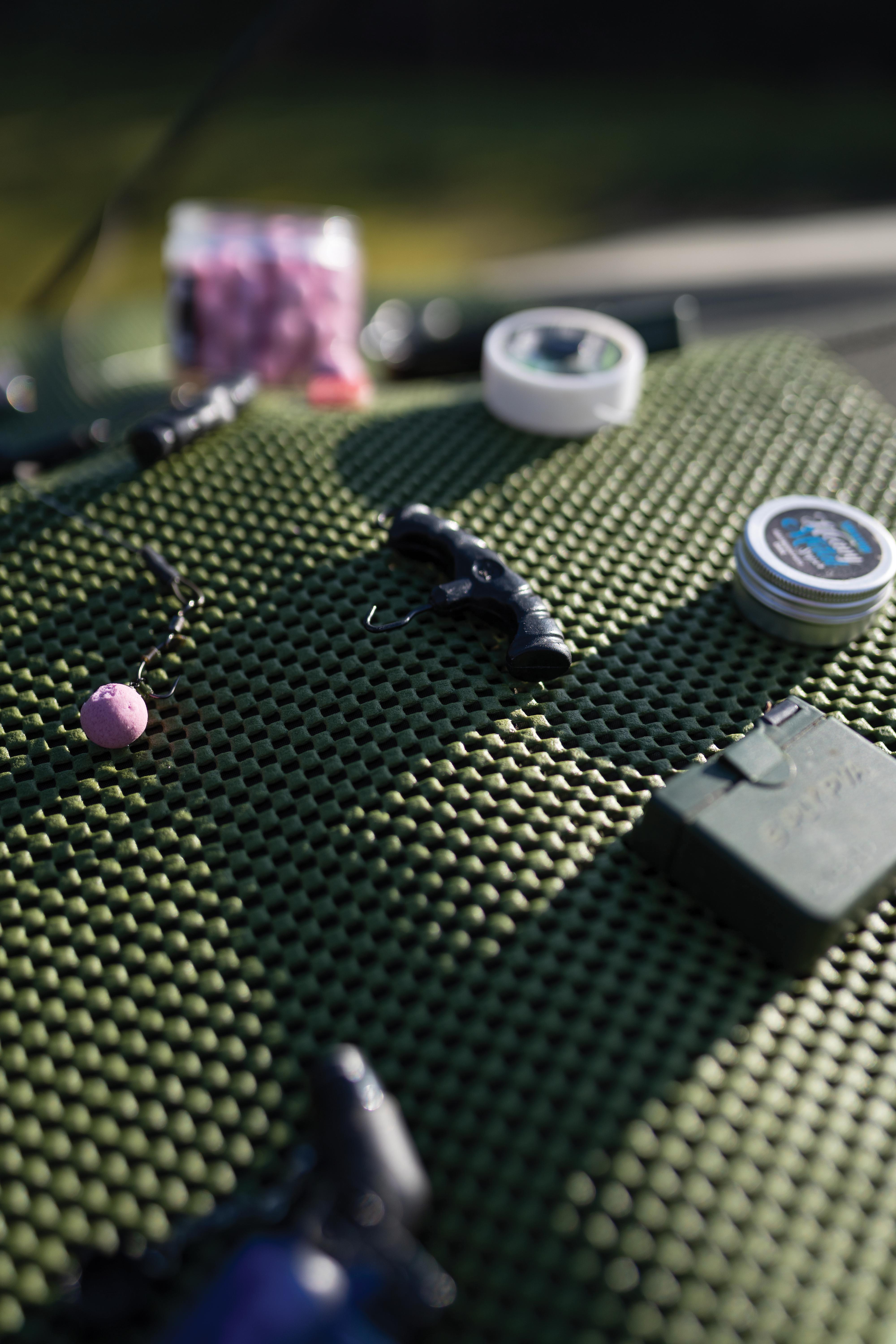 The Big Questions
What is it?
New from A La Carp, the Bivvy Top Work Mat is a product that sits on the roof of your bivvy and allows you to lay out essential tools and rig bits for easy access when casting.
I know that area of my bivvy well!
Yep, that bit of fabric above the bivvy door is a classic place for anglers to balance rig items as they lean their rods against the shelter. But I bet most of us have watched in anguish as a bead or swivel has followed a crevice in the material and shot towards the ground never to be seen again!
I have indeed!
Well, then, this new Innovative product is designed to help you. A bit like those grippy mats you can buy for the dashboard of your car, the Bivvy Top Work Mat is designed to keep things in place so they don't roll away.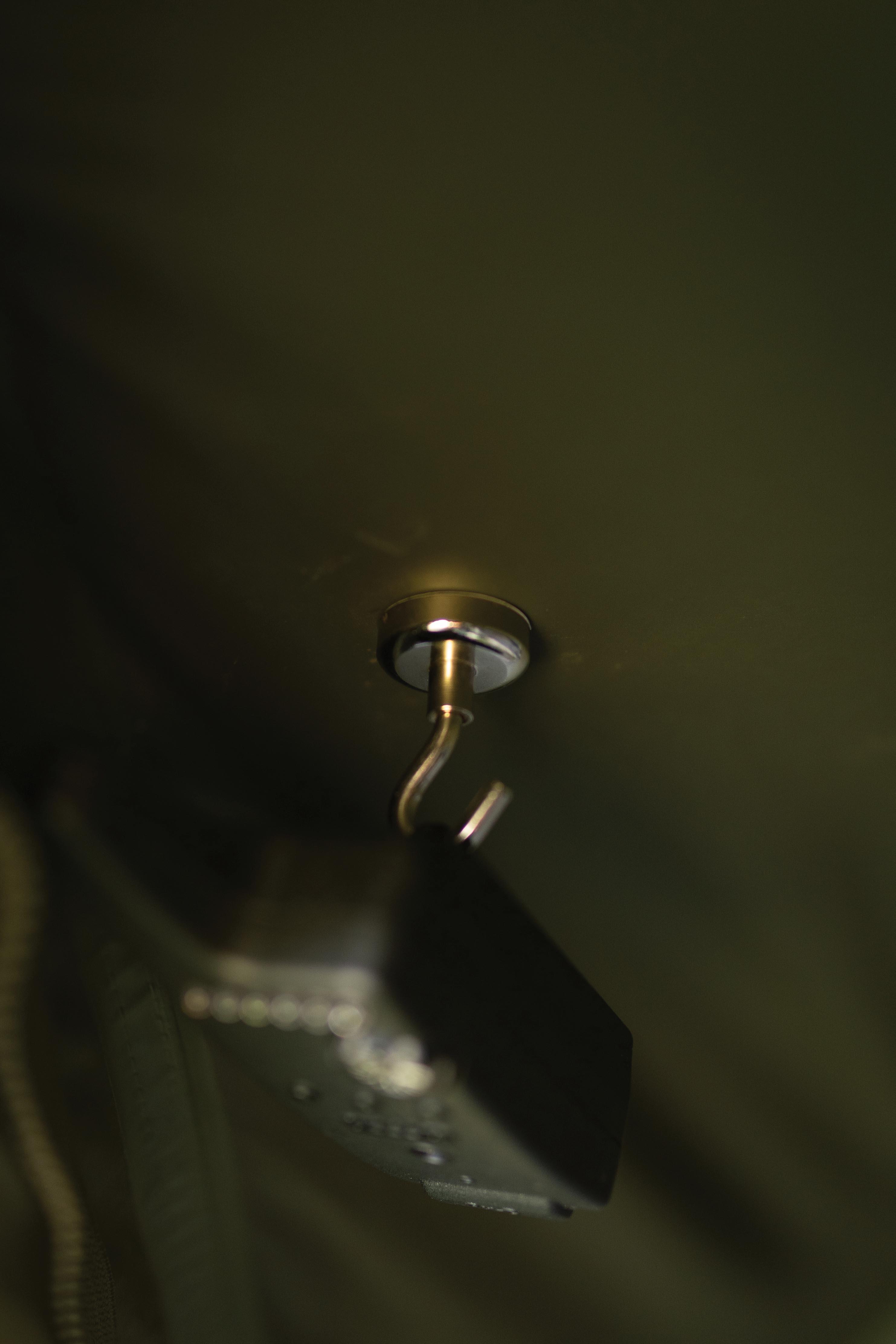 What's it made of?
It's constructed from a perforated PVC for a non-slip finish and has neoprene rubber ends that are cleverly weighted to keep the mat firmly in place on top of your bivvy above the door. It's also fully waterproof so you won't have to fetch it in every time there's a shower.
Does it have any other features?
It certainly does. Incorporated in the design are four metal backing plates, which can be used to help hang magnetic bivvy lights and magnetic hooks at opposite ends. A La Carp sells these magnetic bivvy hooks separately (£4.25 each) which can be used to hang your keys, headtorch, forceps and other such accessories.
How big is the mat?
It's 30cm wide by 120cm across, giving you plenty of room to work from. However, if you'd like a customised sized one, A La Carp offers that service. It also comes supplied with a waterproof camouflaged drawstring bag for storage.
The A La Carp website goes live in March, www.alacarp.co.uk, all enquiries and orders can be made by telephone on 01379 788939.