Advanta CCX Straight 6 & Superlite Bedchairs
This pair of Advanta bedchairs are big on comfort, tiny on weight
Whichever way you look at it, one of the problems with night fishing is transporting a full-size bed to your swim. Often the most awkward item to haul in and out of your car, a bedchair can quickly frustrate you if it's too heavy, too cumbersome or just not comfortable enough. So, when you finally crack and trade your heavy old bed for a much lighter model you will certainly question why you never did it sooner. Sadly, upgrading to a more manoeuvrable bedchair generally means spending a lot of money or sacrificing comfort. With these two Advanta Discovery CC Straight 6 beds, neither is true.
Based around lightweight aluminium frames, these beds are seriously impressive. The standard model is just 6.9kg, while the Superlite is 6.7kg. If that just sounds like numbers to you then take it from us that these are among the lightest bedchairs available on the carp market today. A feat that's made even more remarkable when you consider that they have six legs, each with individual adjustment and level-finding swivel mud feet.
Advanta have created the legs with a 'Captive Leg System' which ensures the extending section can never over-extend and fall out. If you've ever tried to re-insert a stubborn inner leg with cold hands you will know how much of a godsend this is! The fold-out legs also anchor to the frame of the bedchair with a very simple push-in system that means the whole contraption won't collapse in on you as you go to lay down or while you position it inside your bivvy.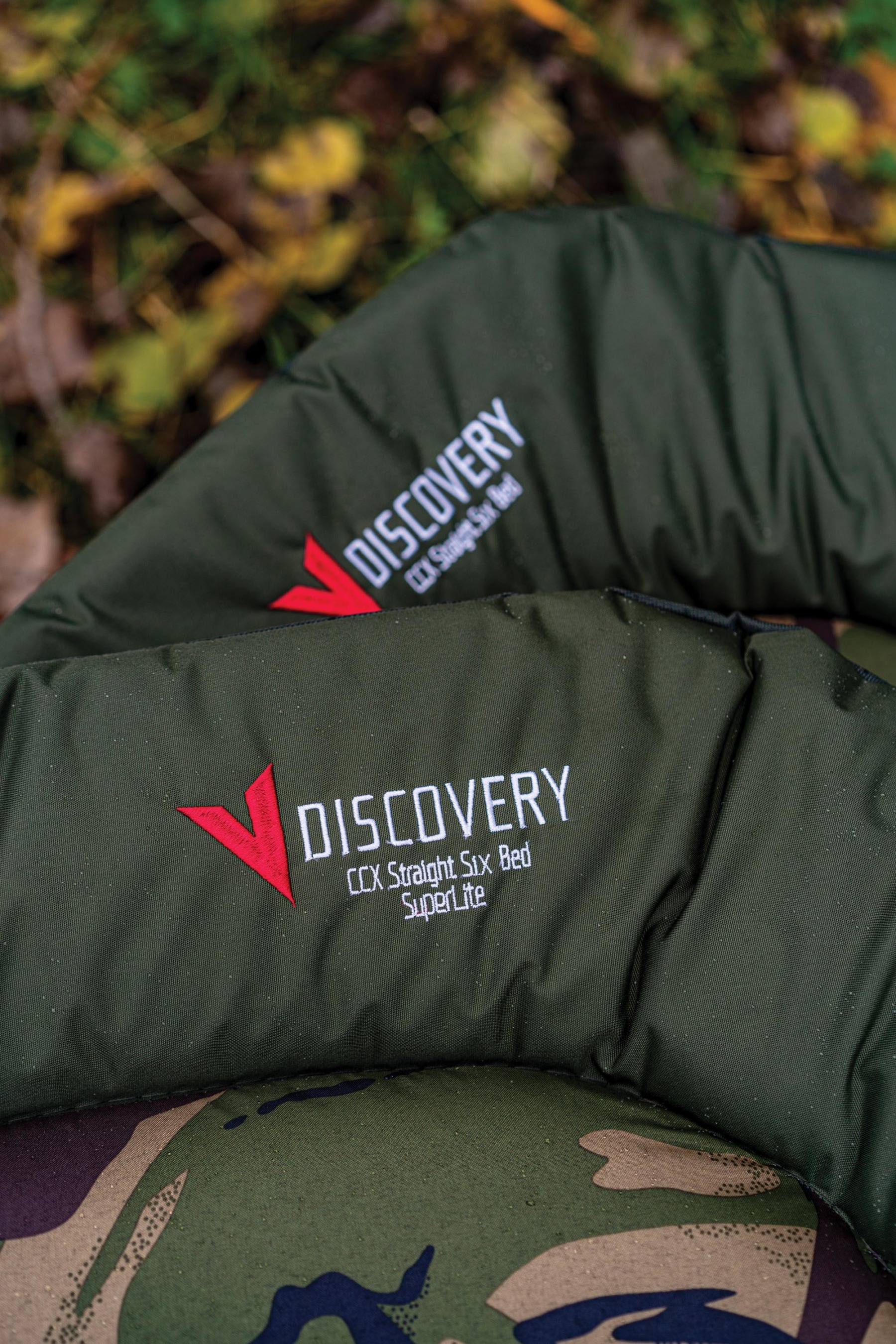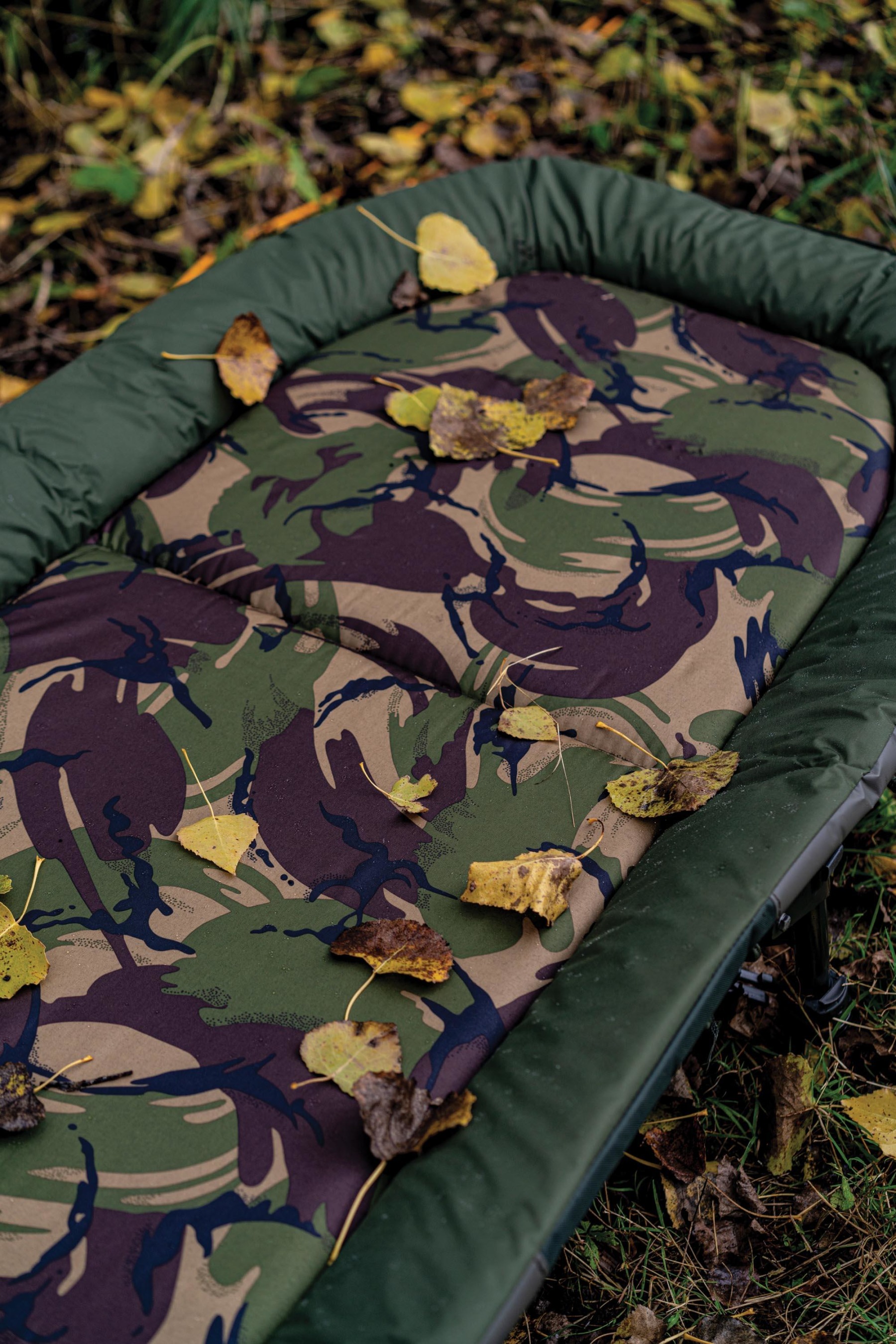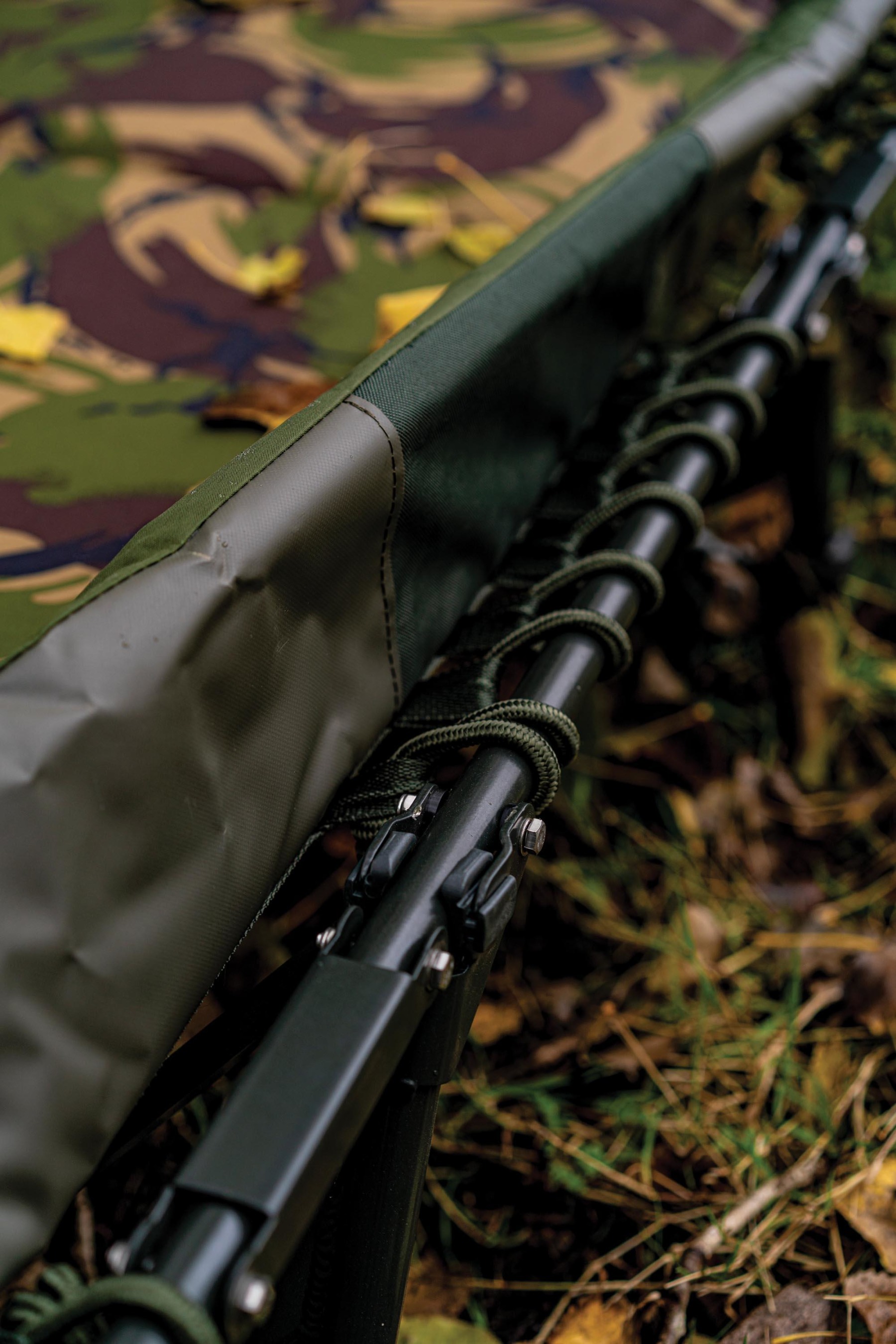 On top of the frame sits a well-padded mattress with a DPM camo main section and a muted green fringe to cushion you against the metalwork. The mattress is supported by rope rather than bungee cords to save weight and the lumbar area is fully adjustable for a softer or firmer feel. Both beds also lie perfectly flat for a more comfortable night's sleep.
The articulated hinges, or 'Dual-Fold Bracket System' as Advanta calls them, on these bedchairs allows you to fold them up with a sleeping bag inside. You can also keep the folded package as compact as possible thanks to an adjustable buckle and strap that goes around the outside.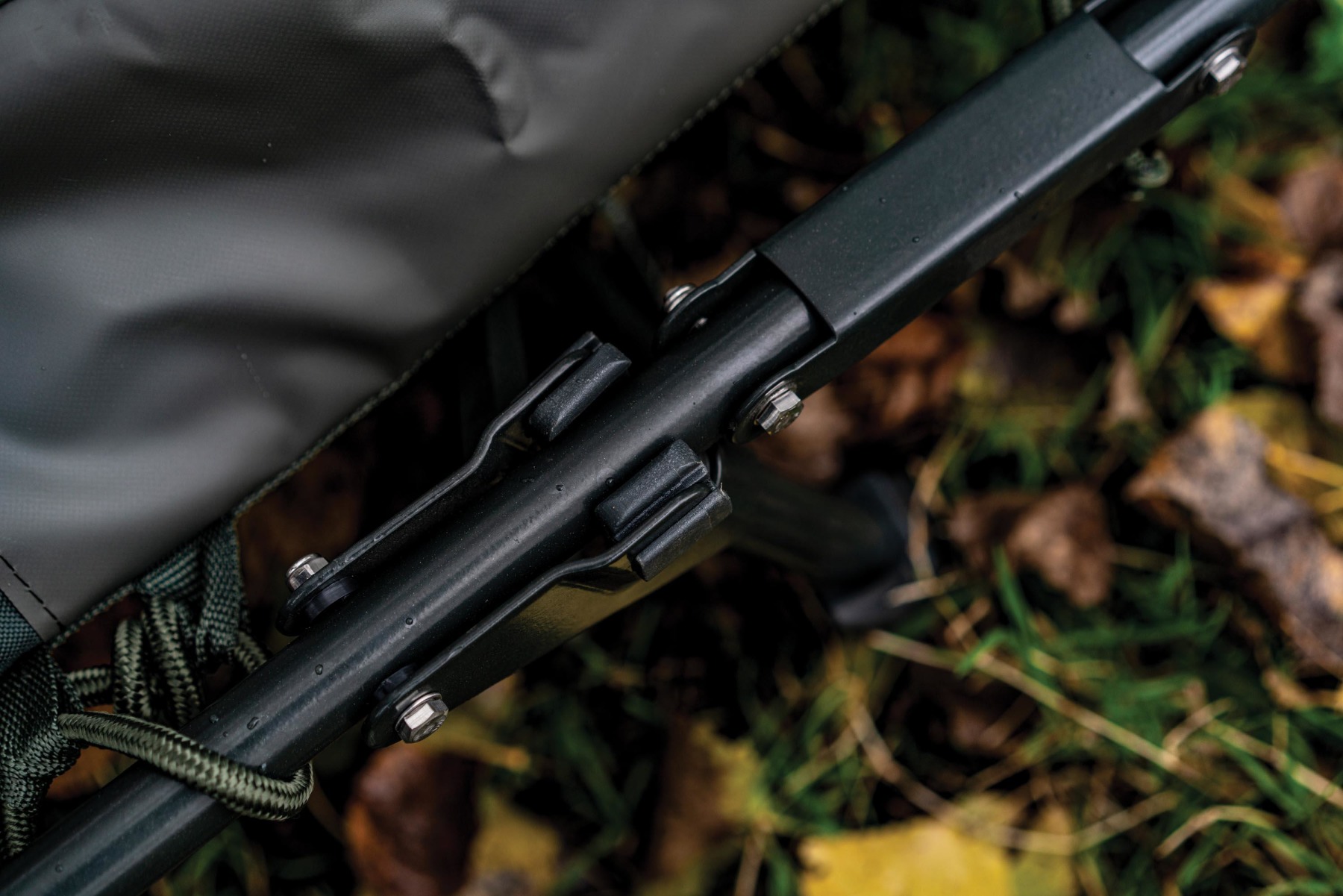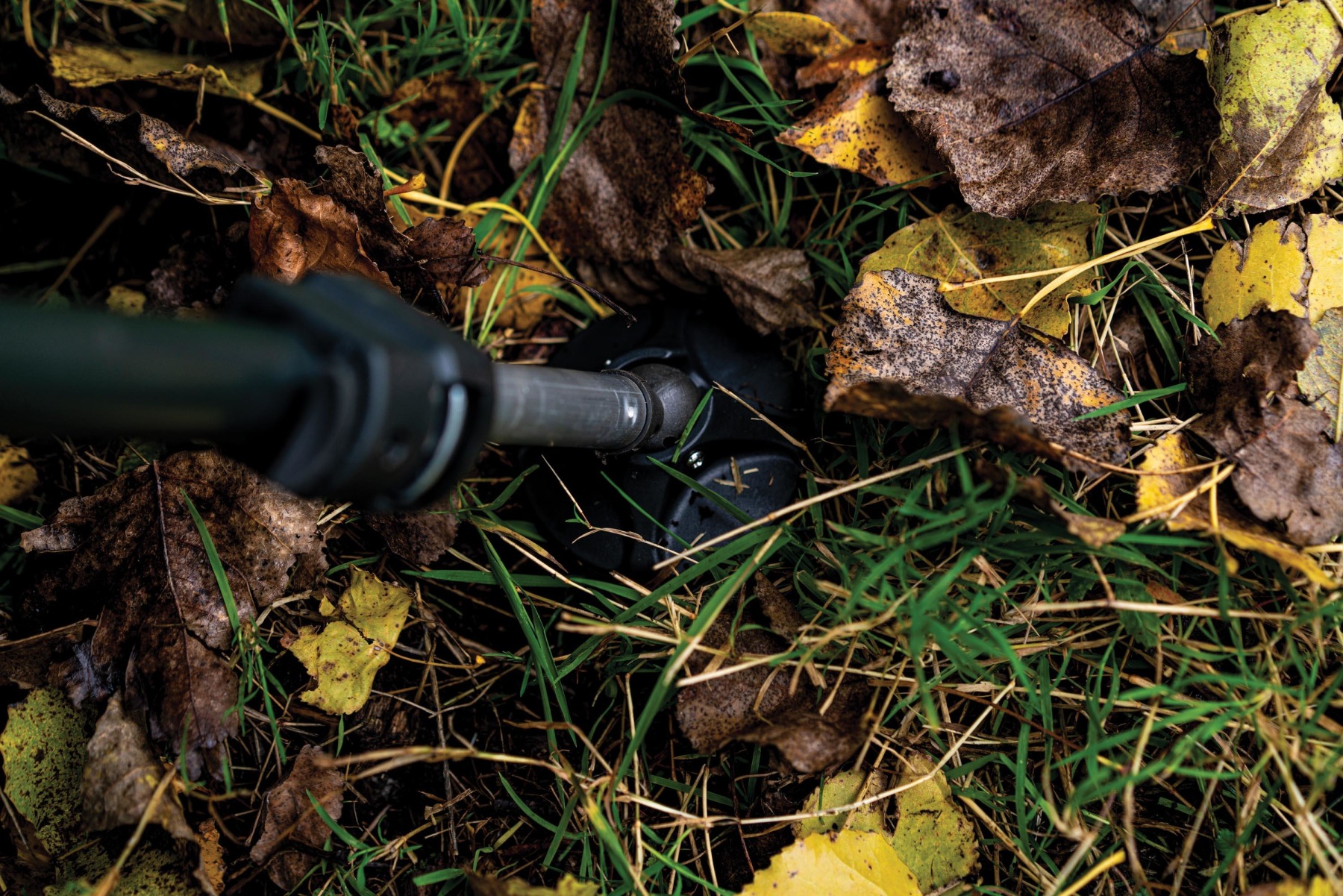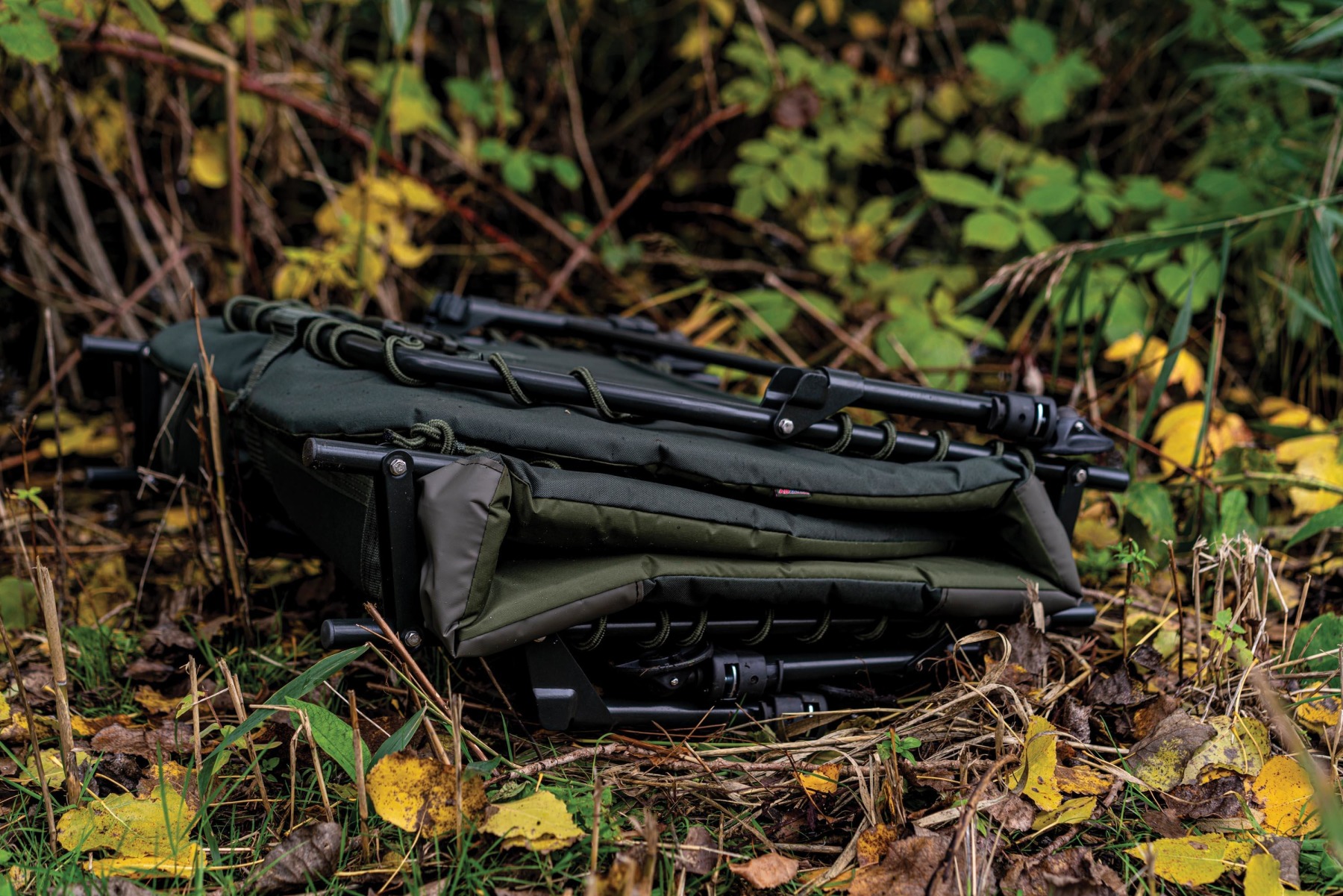 Despite their incredible lack of weight, both of these beds can accommodate bigger anglers. The standard Straight 6 is rated to 130kg, while the Superlite has a maximum load of 120kg. That's almost 19 stone and more than 20 stone respectively.
Travelling light and arriving at your swim without a hernia can be the difference between fishing poorly and effectively.
At £139.99 for the CCX Straight 6 and £129.99 for its skinnier twin, these beds are very attractively priced and won't weigh your barrow down as you make your way around the lake.