Advanta Discovery CCX Relaxa Chair Lite
Camo styling and luxurious padding combine in this Advanta chair
Angling Direct's Advanta range continues to grow and continues to produce quality, durable items at competitive prices. The Discovery CCX Relaxa Chair Lite is a great example of that Advanta ethos, with plenty of attractive features, a lightweight design and a great price tag. Here are five reasons to take a closer look…
The Big Five
1 Light yet strong
At first glance you'd be forgiven for thinking this is a hefty chair for the take-the-kitchen-sink brigade, but in fact it weighs in at just 5kg. That's all thanks to the part-aluminium frame, which is strengthened with steel sections for the perfect balance between weight and rigidity.
2 Legs that stay where you want them
Advanta's grip-hold leg system means the Relaxa Lite's legs are held firmly in place against the frame of the chair when it's in use. So you can plonk yourself down without any fear of an embarrassing collapse.

3 All that padding
This chair is generously padded, with the extra benefit of a stylish camo pattern in the seat and back sections. The fabric feels tough and durable, and the armrests are also nicely padded for extra comfort.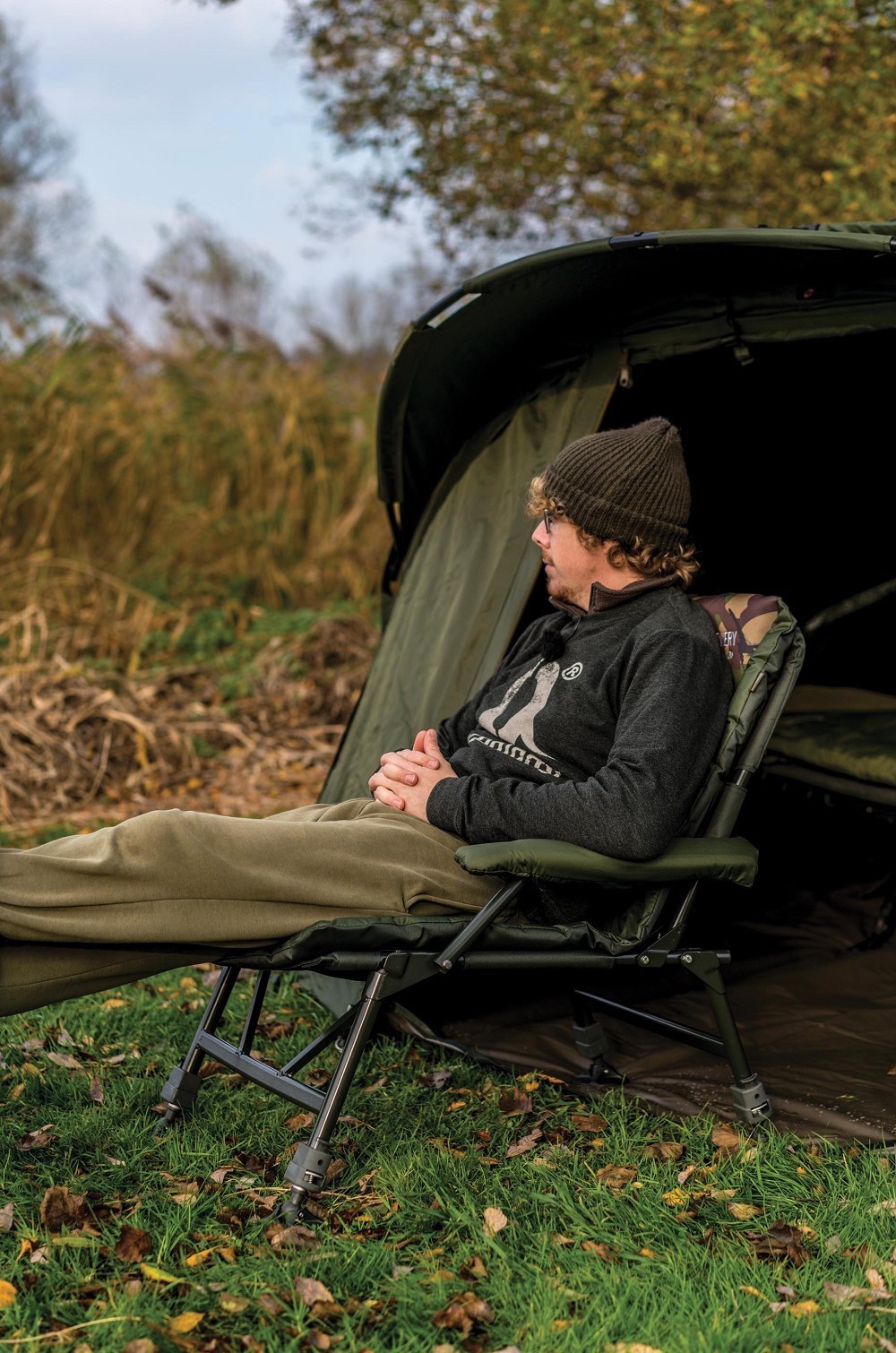 4 A sure-footed base
All four legs are adjustable with a sturdy push-and-lock mechanism, while the large, balljoint-mounted mud feet swivel and adapt to whatever terrain you place this chair on. They also fold flat against the frame, helping the Relaxa Lite to take up as little room as possible when packed down.
5 Durability
Advanta gear is built to last, and this chair is no exception. Although keenly priced at under £75, the Relaxa Lite hasn't been scrimped on when it comes to making it tough enough to withstand the rigours of carp fishing.
£74.99