Advanta Discovery CX5 & CCX5 Sleeping Bags
There's plenty of choice in the Advanta Discovery sleeping bag range
You can get away with just about any sleeping bag during the summer, but it's in the colder months that a sub-standard sleeping bag will really make its presence known. If you want to continue fishing effective overnight sessions through late autumn, winter and early spring then a proper bag will be worth its weight in gold. Luckily, Angling Direct's Advanta brand is pretty handy at providing quality kit without sky-high price tags, and their Discovery range is a perfect case in point.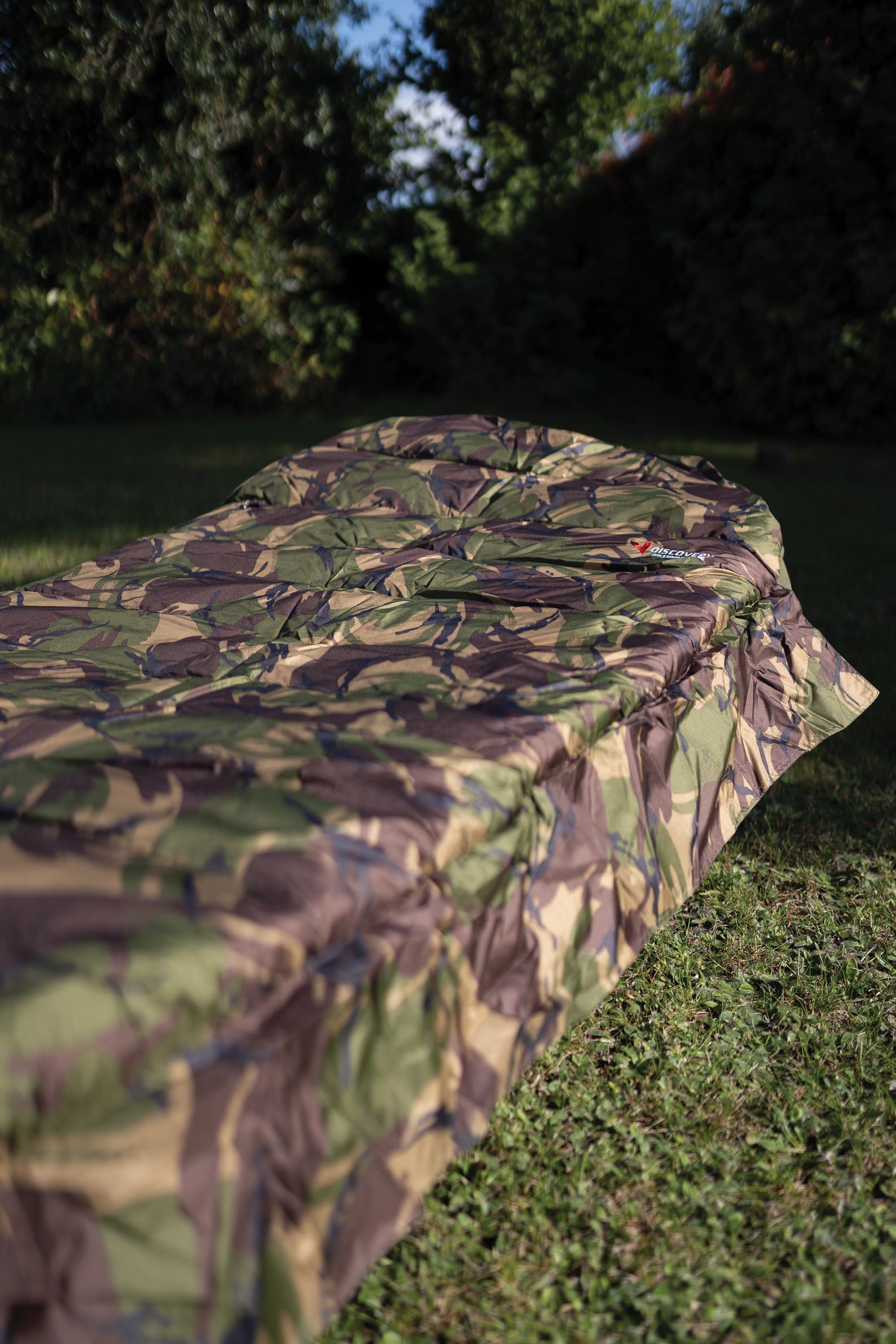 The Big Questions
What have we got on offer here?
Primarily, it's the Discovery CX5 and the CCX5 sleeping bags. Both are rated to five seasons for all the warmth you could need. There's also a CX5 Wide version for those bigger bedchairs.
What's the difference between the CX5 and the CCX5?
Camouflage is the key difference here. The CCX5 has a DPM pattern to its super-soft peachskin cotton fabric outer, while the CX5 is green all over. The camo version's outer is also water-resistant.
So they share features?
Yep, and there are plenty of features to pick out. Both have that peachskin outer which is smooth to the touch and both boast a generous holofil insulation with a fleece baffle to keep cold air out. The CCX5 and the CX5 have a fleece-lined top section for comfort, with a quilted nylon body section for freedom of movement. There is also a seven-inch draught-excluder skirt around each bag to stop cold air coming up from beneath your bed.
And these are proper fishing sleeping bags?
Absolutely, these bags have been designed for use by anglers on fishing bedchairs. There are full anti-snag zips on both sides for an easy exit when you get a night-time bite, plus locking clips if you want to stop one side from opening. The head and foot ends on both sleeping bags feature elasticated hoods for securing to your bedchair frame and there is a central fixing strap that clips in place underneath the mattress to stop the bag twisting.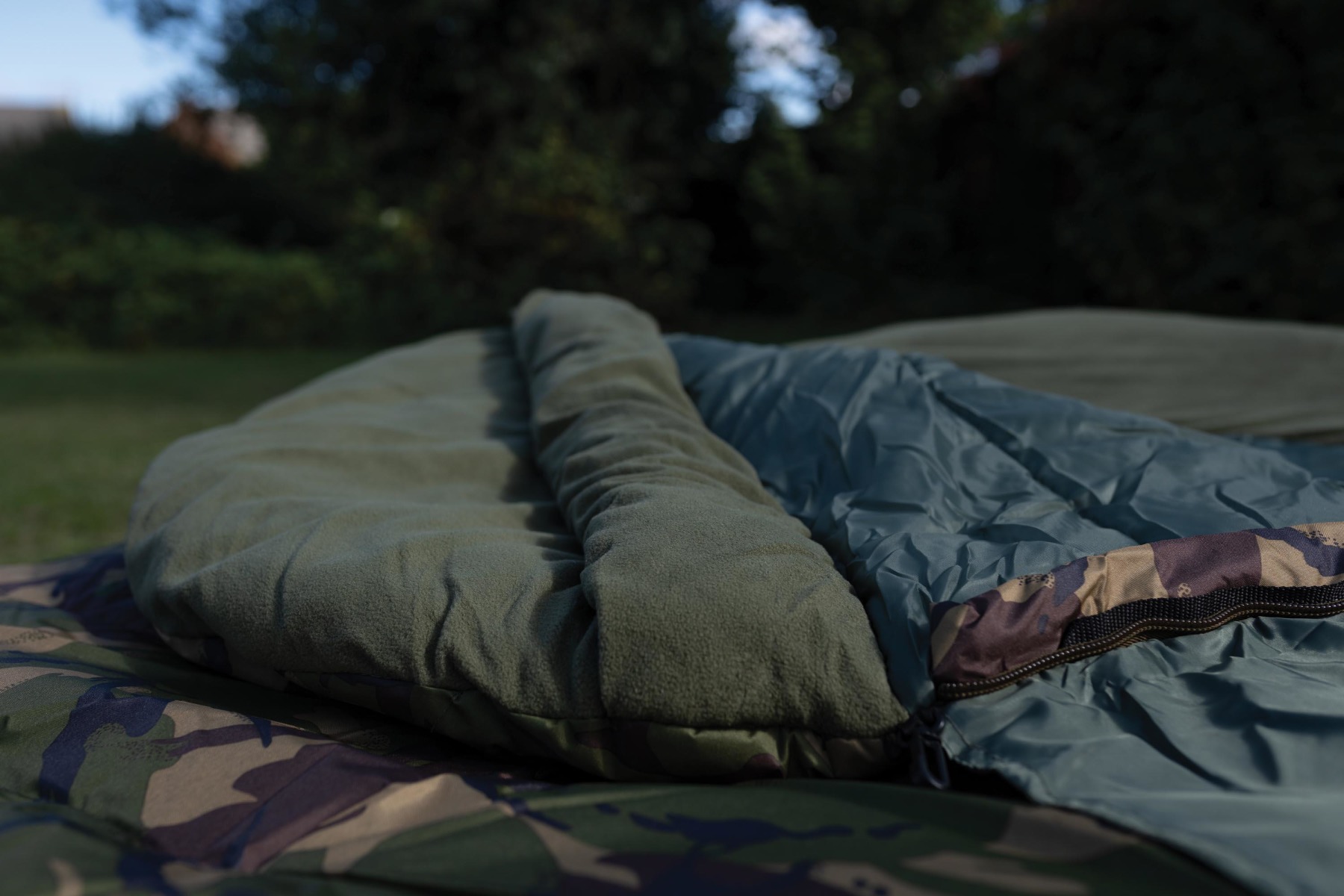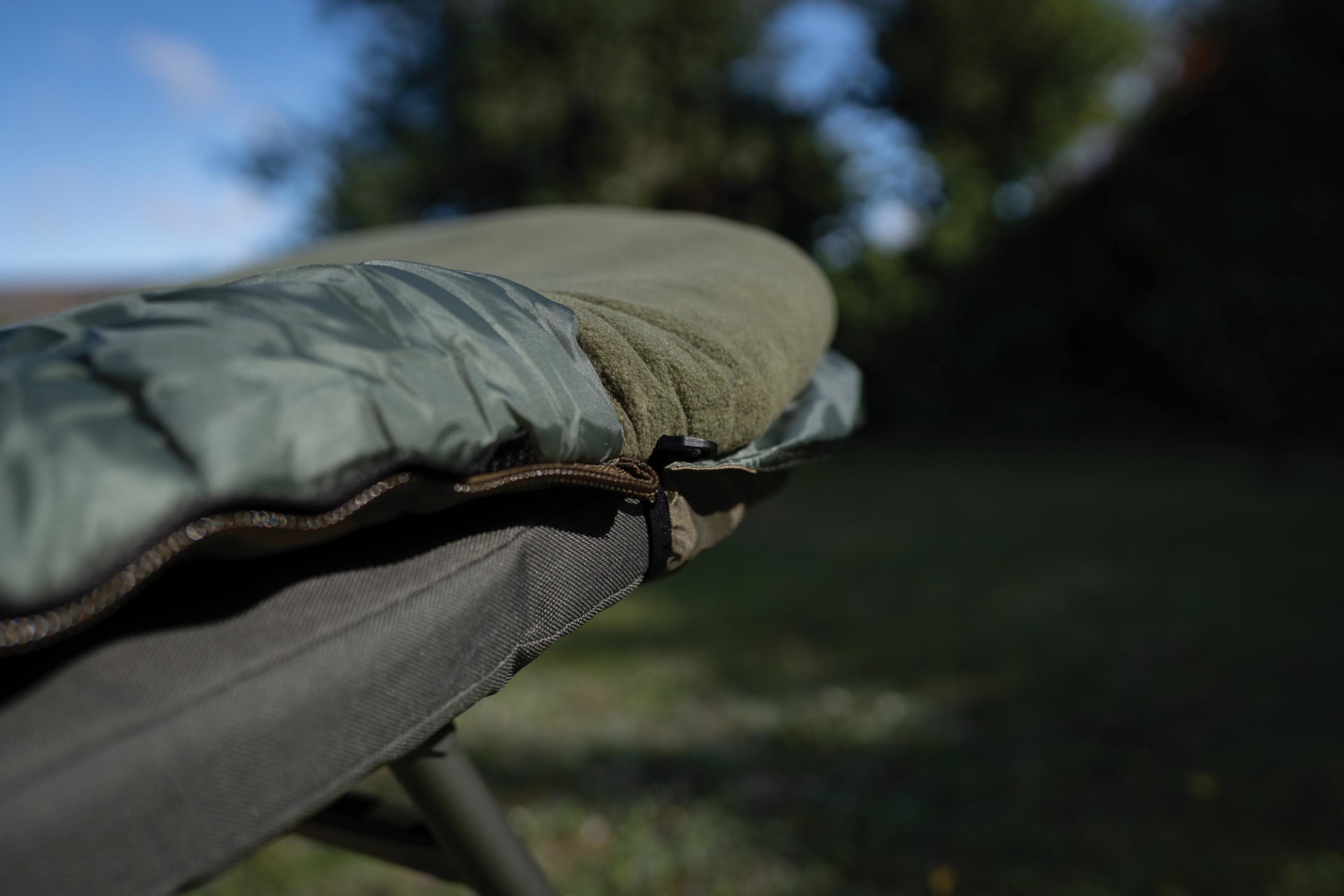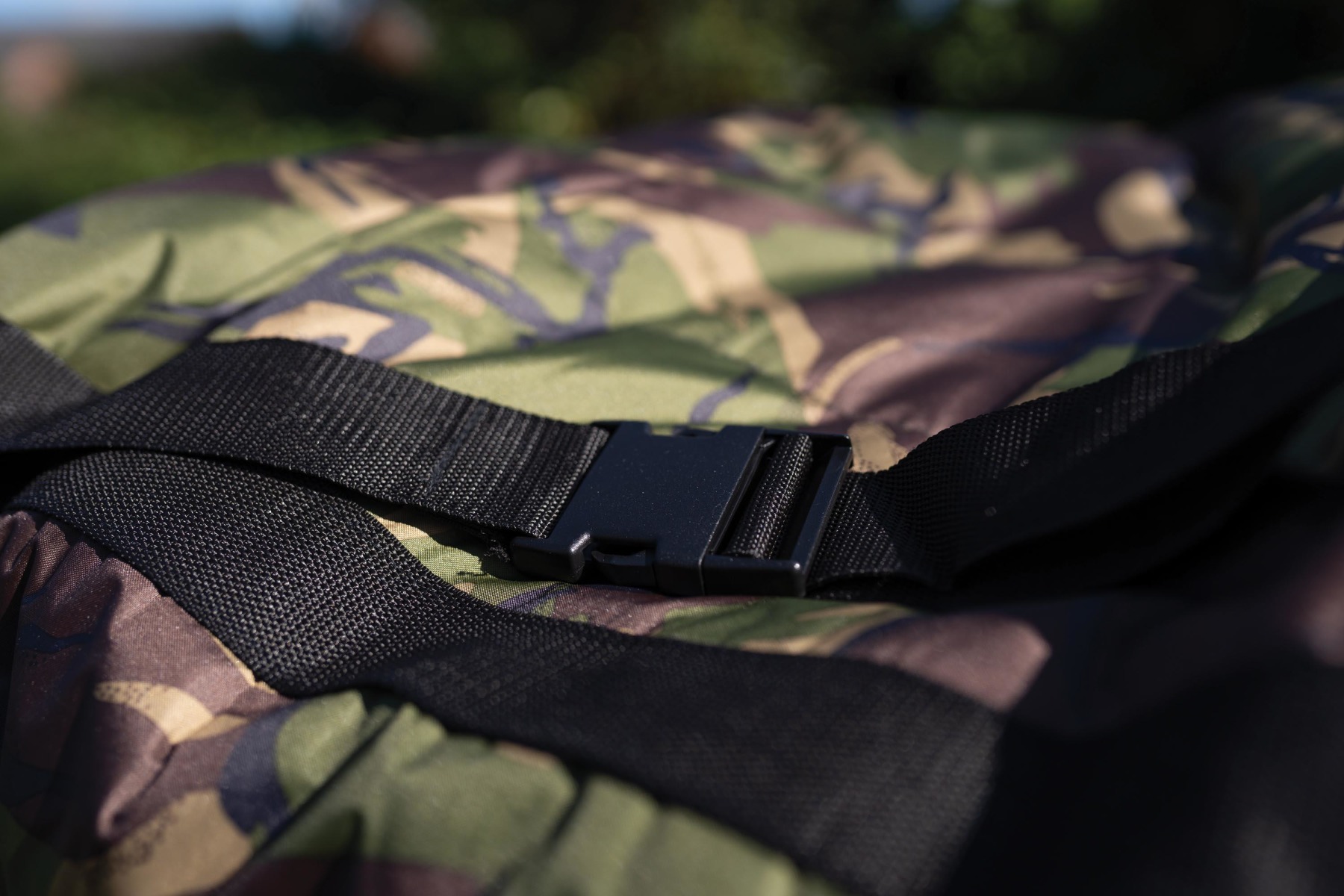 Anything else I should know?
They both have a nylon wellie-wipe section at the foot end so you can rest on top of the bag with your boots on, and both bags have a zipped mobile phone pocket, which is also the perfect place to house your alarm receiver.
How big are they?
The CX5 and the CCX5 are 200cm long by 90cm wide, making them ideal for standard bedchairs. The former weighs 3.6kg, while the latter is 3.5kg, and both come in nylon stash bags to keep them clean and dry when not in use. If you have a wider bedchair, then the CX5 Wide is 10cm wider and the same length, and weighs in at 4kg.
Dare I ask how much…?
Don't panic - they won't cause your wallet to break out into a cold sweat. In fact, you'll probably think we've misquoted the prices, but rest assured, we haven't. The CX5 retails for £79.99 whilst the CCX5 comes in at an extra tenner. Now there can be no disputing that they represent outstanding value for money.