Advanta Hermit Brolly & Low Chair
These two lightweight Advanta products will help you get on the fish
Winter carp fishing is hard - if you're not on the fish. If you can find them they will often be bunched tightly together at this time of year and will remain very catchable. With location even more crucial in the colder months, it pays to be mobile and try as many different areas as you can until you come across the carp's main hiding place. To that end, lightweight kit like this is a must.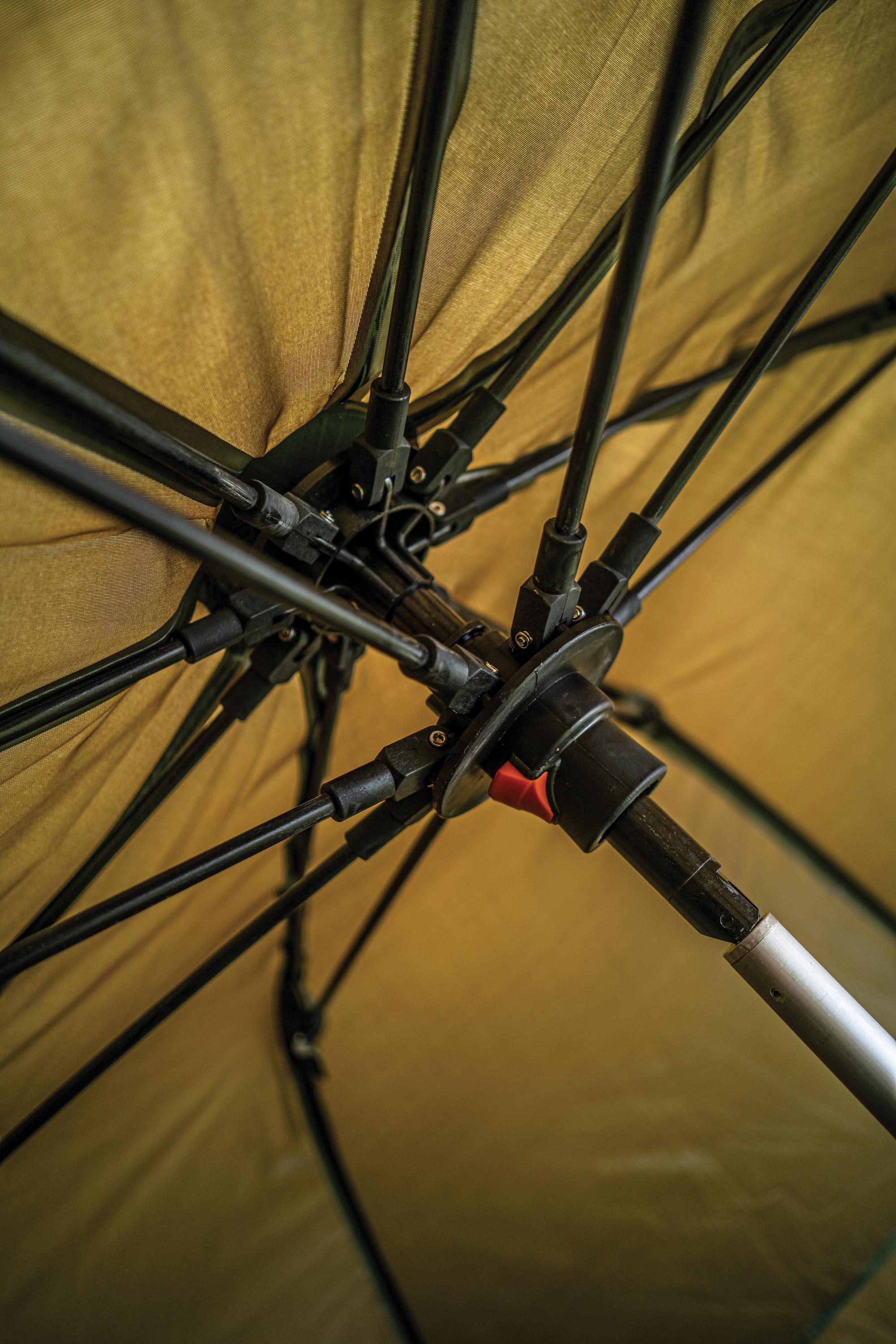 The Big Questions
Why all this talk of lightweight gear?
It's simple. Lugging heavy stuff gets tiresome and in winter you need to be able to make a move if the fish aren't in front of you.
So, this chair is easy to cart about?
Yep, the Advanta Endurance Low Chair is made with an aluminium frame and has a really compact pack-down size. It weighs just 4.9kg, so it's easy to carry with you as you move around in search of the fish.
I'm guessing they've scrimped on comfort as a result?
Ah, that's where you're wrong. It's a small chair so it won't feel like you're sitting in an armchair at a stately home, but it has a fully padded mattress all round. It sits low to the ground for a more stealthy profile, but the two armrests are great for helping you to haul yourself up and dash to your rods if you get a bite.
What else should I know?
The legs lock to the frame with a simple push-lock system, so they won't collapse in on you as you sit down, all the legs are height adjustable and the whole thing folds flat for storage.
I guess it fits nicely under a decent brolly?
You're ahead of me! The Advanta Discovery CX 55-inch Hermit Brolly is the perfect day-session shelter at this time of year. You can even sleep under it in milder weather.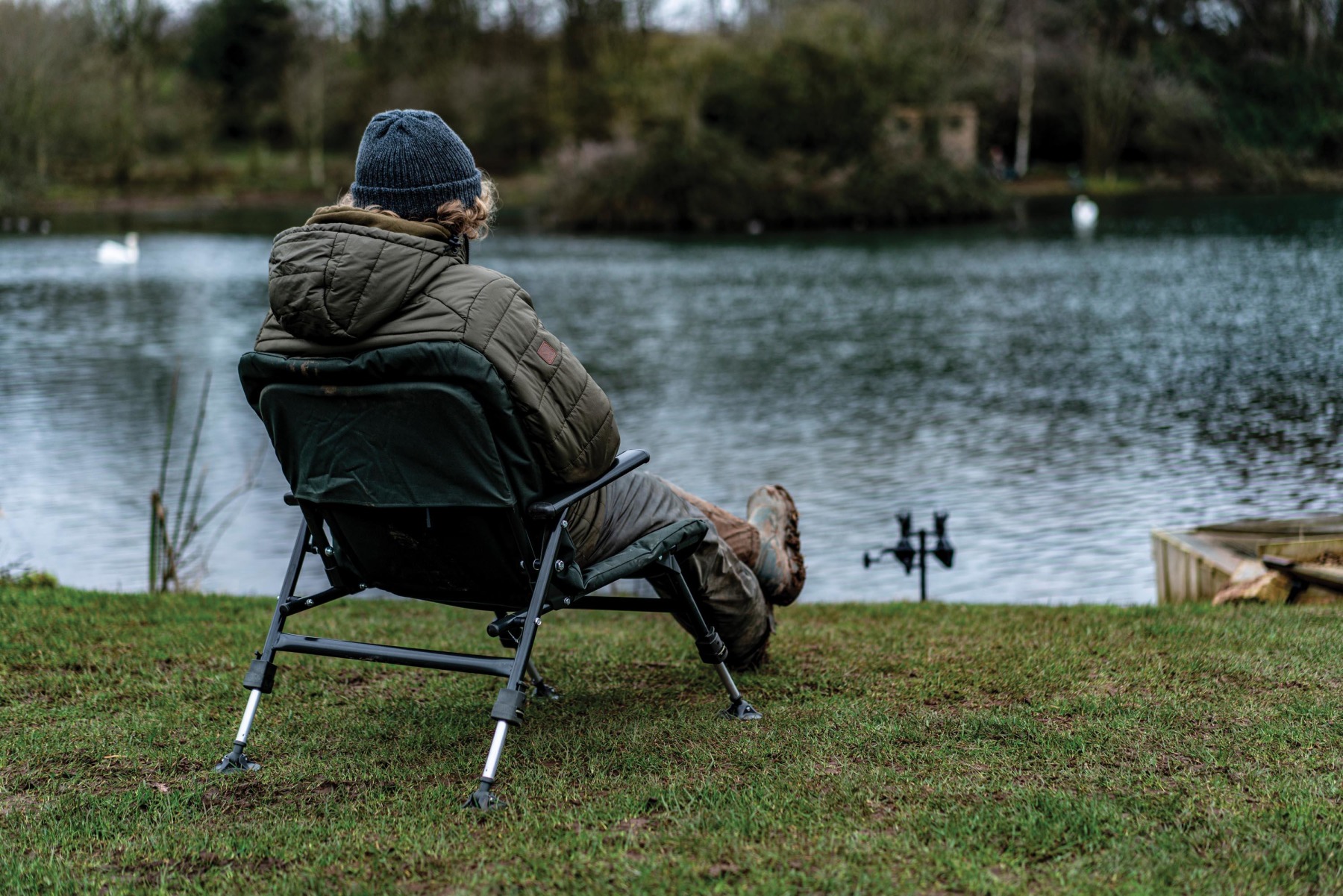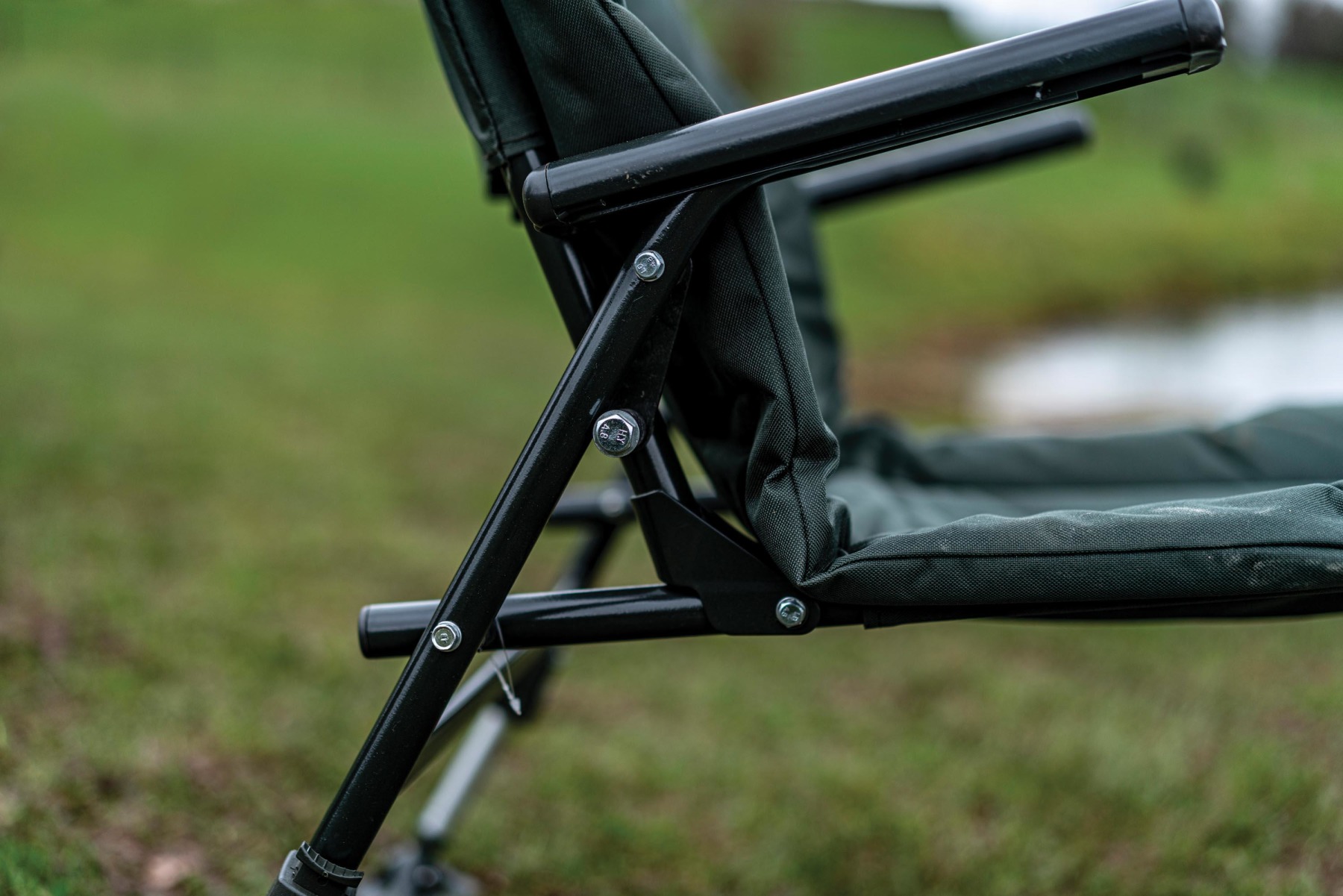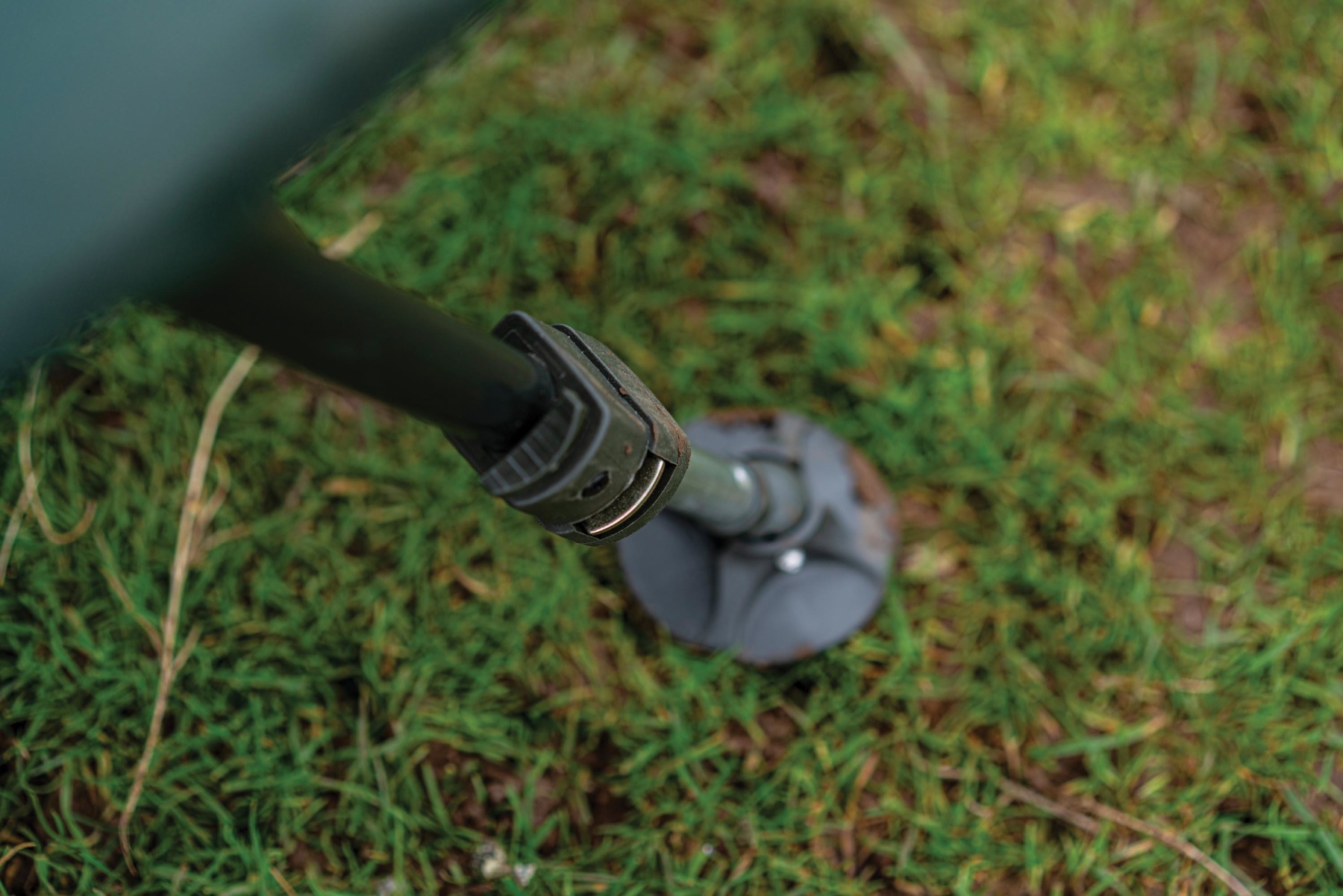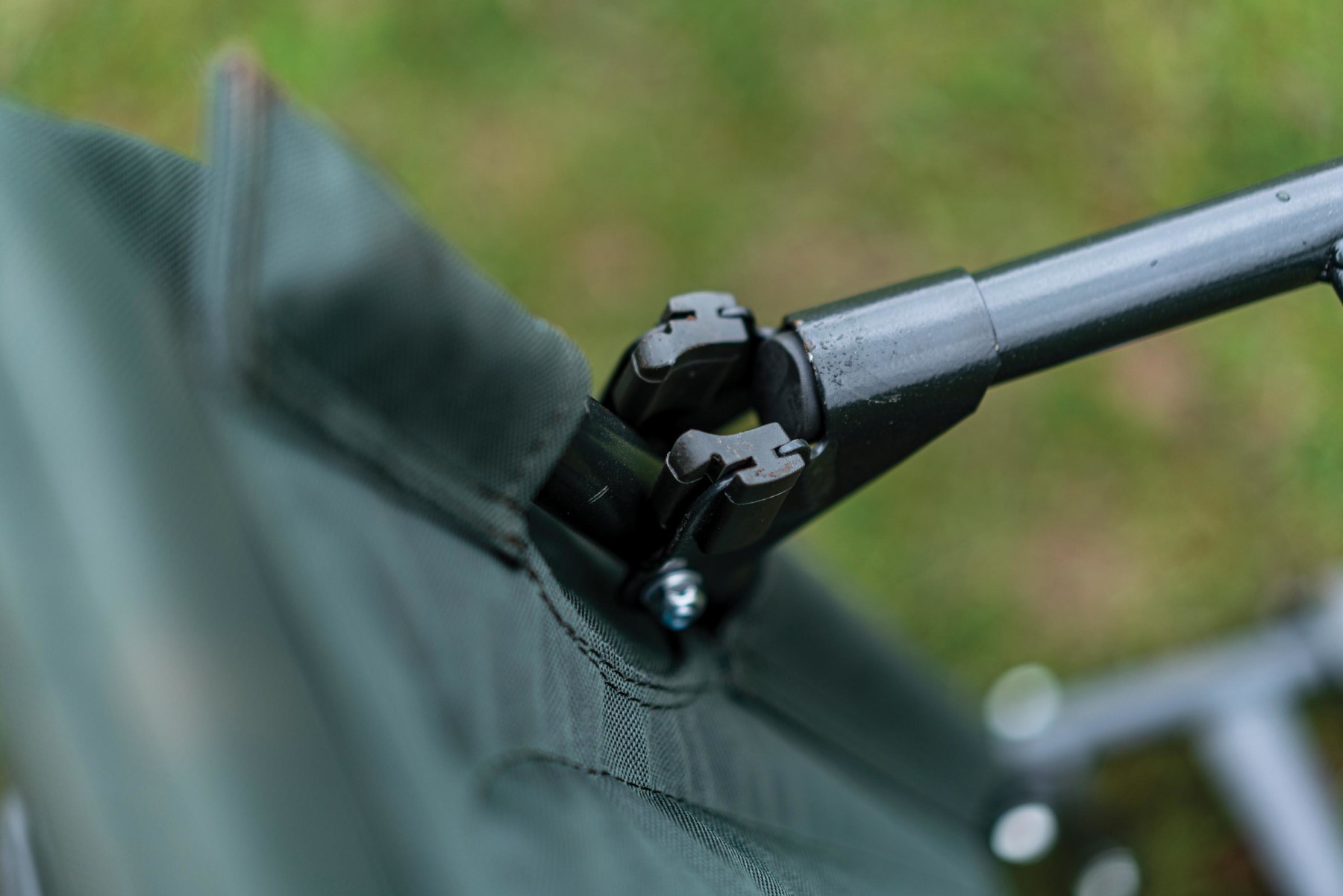 Another item to help me travel light, then?
Absolutely. You don't need a bulky bivvy if you're going to be moving around a lake on a day session. This brolly provides all the shelter you need, plus it's dead simple to put up and take down. The Hermit's nylon fabric has a 5,000mm hydrostatic-head rating, so it's completely waterproof, and the centre pole has a handy tilt mechanism, or it can be detached completely.
Is it like those old-fashioned fishing brollies then?
No, it might not be as big as some 'brolly systems' that so many anglers like these days, but it's full of modern touches. Much like those systems, the plunger on which the ribs splay out is low profile for maximum head room, plus you get mini storm sides for increased wind protection and there are two attachments for storm poles (sold separately) to create a super-stable shelter.
All this and it's still lightweight?
Yep, the whole thing is just 4kg and comes supplied with four pegs and an oversized carry bag, which is very impressive and just what you need for winter day trips.
Hit me with the big price tag…
Both these products are Advanta items from Angling Direct, so you already know they will offer excellent value for money and great customer care. The brolly is just £89.99 and the chair £54.99. Both are available at all Angling Direct stores, or via the website.
When you buy something using the retail links in our product reviews, we may earn a small affiliate commission.