Advanta Uni-Extended Overwrap and Porch
These universal-fit extensions from Advanta will transform your pram-hood bivvy, resulting in a lot more space
So these are extensions for my bivvy, even if it's not an Advanta one?
Yep. If you've got a one-man pramhood-style shelter then it's almost certain that these two items will fit. Just check your bivvy height and width against the Uni-Extended Porch (height 125-145cm, width 260-300cm) and height, width and depth (full depth of the overwrap shown) against the Uni-Extended Overwrap (height 125-145cm, width 260-300cm, depth 300cm).
And what do I get?
Both these products extend the space at the front of your shelter, giving you extra room to sit or cook in, or seat guests. You can even turn that one-man bivvy into a two-man, as these extensions will give you enough room to fit two bedchairs.
What's the difference between the overwrap and the porch?
The porch is just the front extension, whereas the overwrap gives you full dual-layer protection over your existing bivvy.
If they're designed to fit all bivvies don't they sag and look odd?
Advanta have thought of that. You get tension bars which clip on to both your bivvy and the extension, and these are adjustable to suit nearly any one man pram-hood bivvy design. You also get an adjustable tension strap, while the multi pegging points have three different heights plus an elasticated tensioning system so you won't get any draughts or sagging fabric. You also get a lightweight groundsheet for the new space which sits snuggly in position and is retained by Velcro.
What are they made of?
Both of these items are made from 210D polyester and have a 5,000mm hydrostatic-head rating with taped seams for total waterproofing. The front hoop pole is made from 16mm 6061 aluminium and both products come with Velcro rod-retaining straps and heavy-duty T pegs.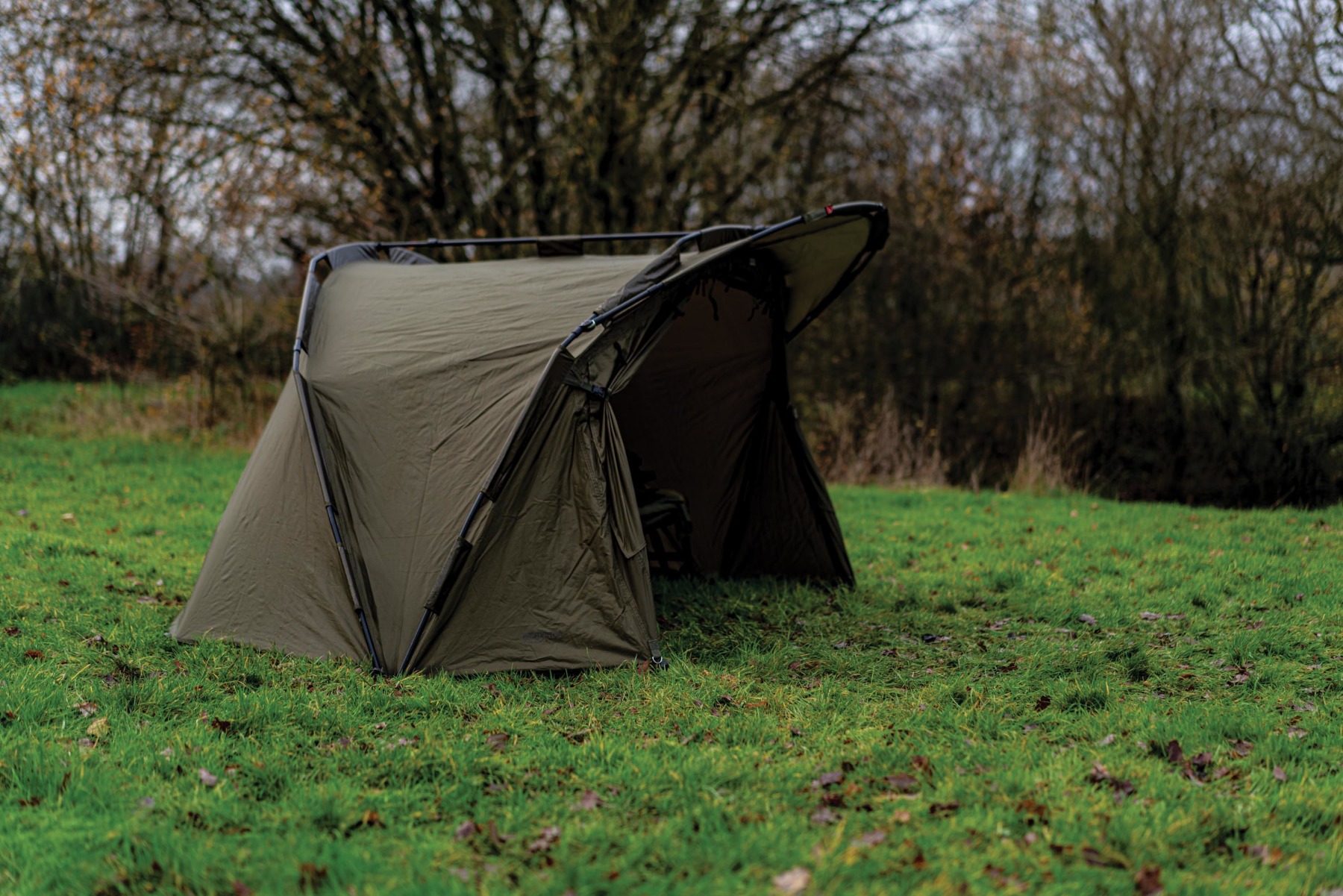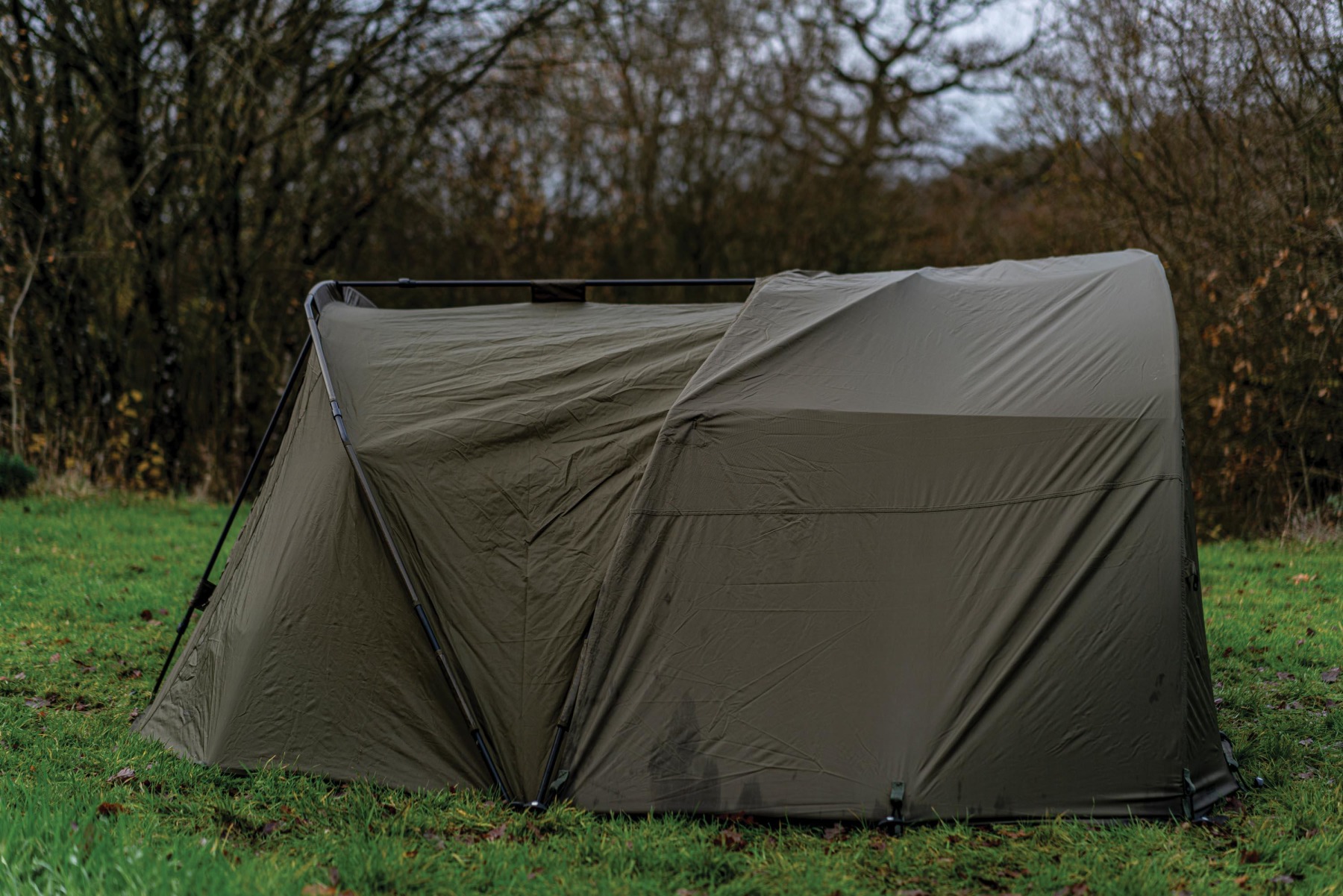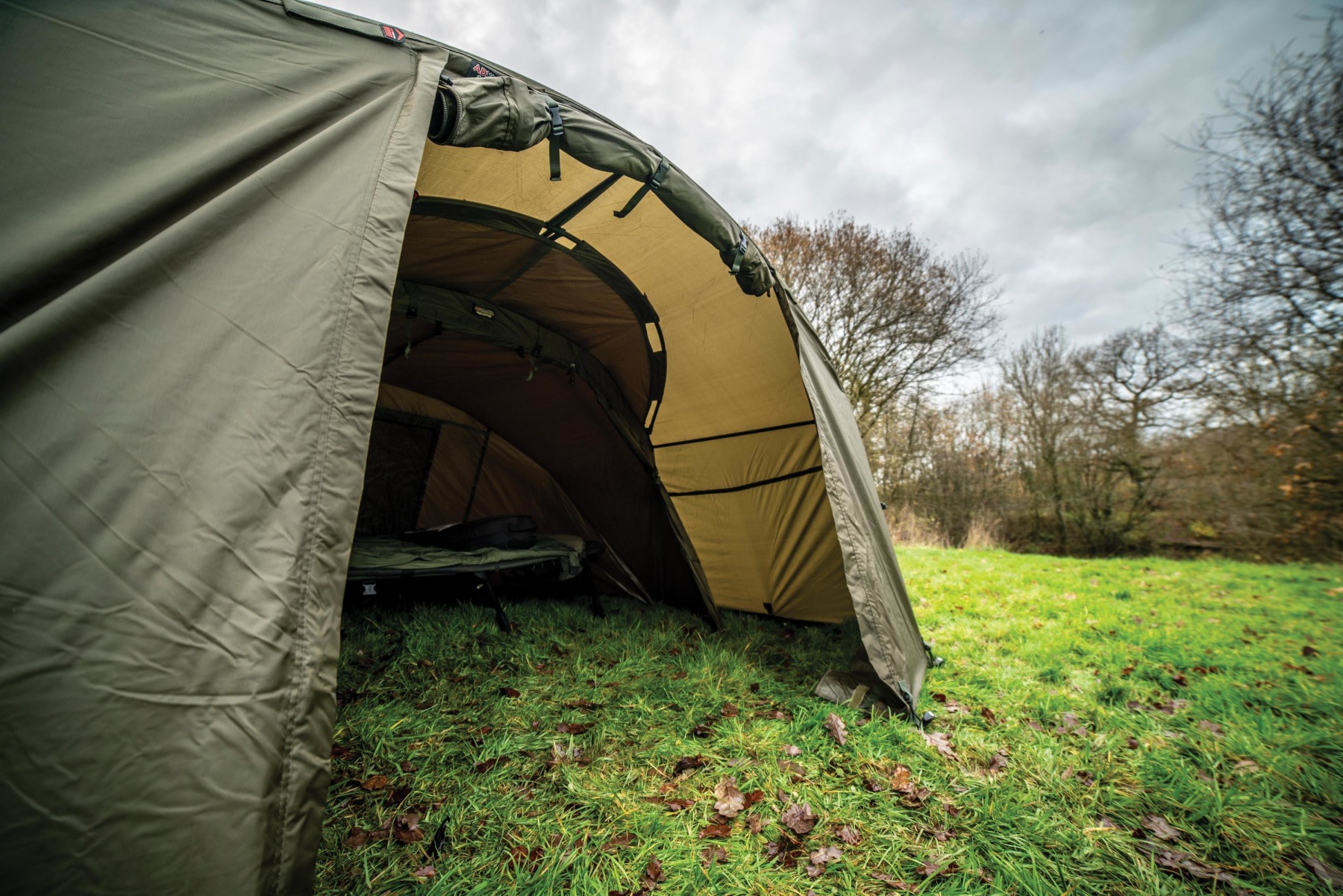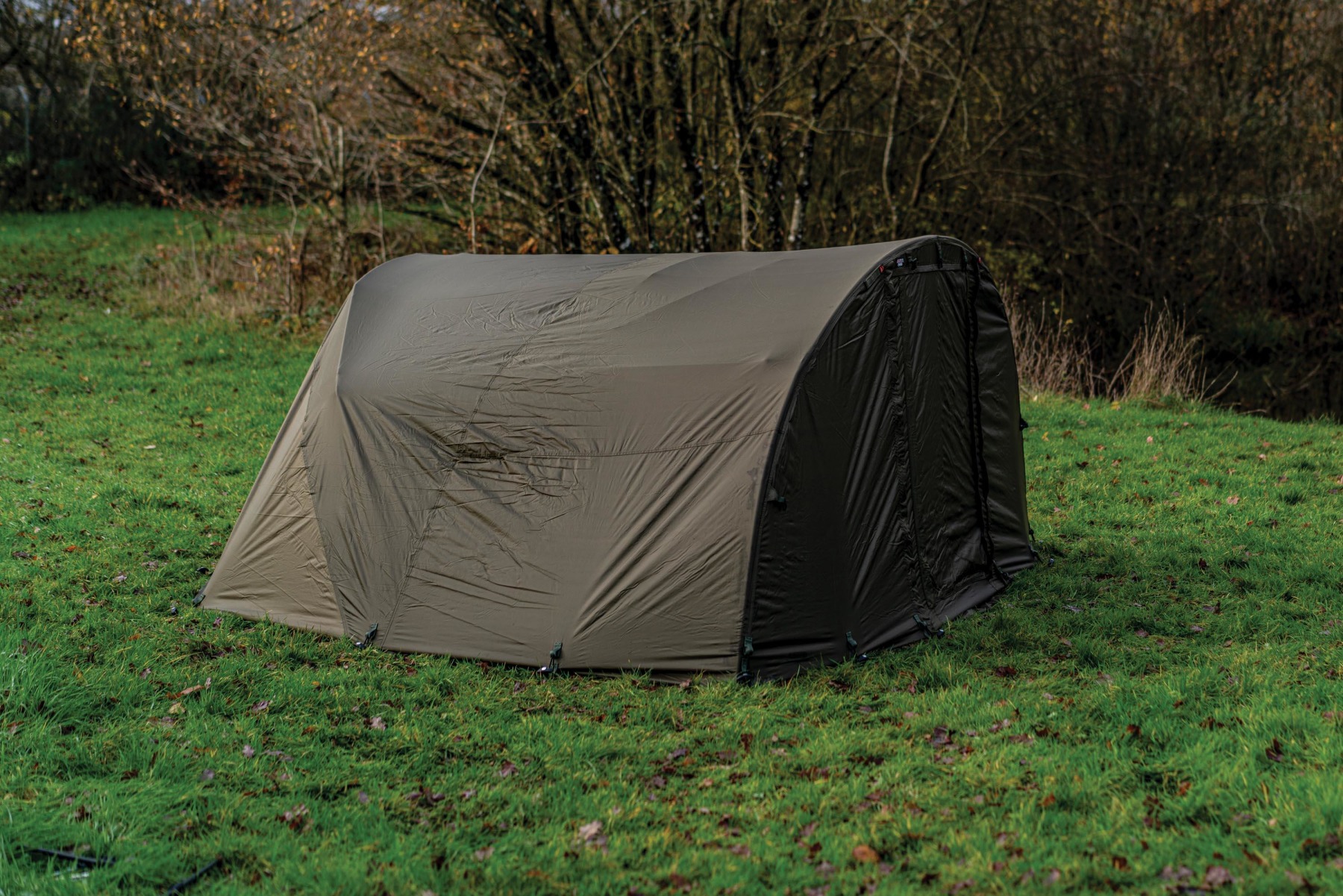 Do I just get a fabric door?
No, there are three door-panel options including standard, clear and mozzi mesh. You also have a two-way letterbox door system for wet days and, in warmer conditions, you can roll back the front panels entirely for an airy open-fronted design.
I bet they are a pain to lug around, though?
You are obviously going to be carrying more weight, but these extensions only have to be used when you need them for longer sessions or when you have guests. When you do use them, each one comes in an oversized and well-made zip-up carry bag so you won't have to struggle to put them away. The Endurance Uni-Extended Overwrap weighs in at 6.8kg while it's slightly smaller Porch sibling is 5.9kg all in.
I'm guessing they'll be loads of 'carp tax' on these two…
You are kidding, right?! When has Advanta ever added 'carp tax' as you put it to their products?! Just like all their products, these are ridiculously well priced… The Uni-Extended Porch 1 Man is selling for just £129.99 and the Extended Overwrap 1 Man is slightly more at £149.99.