Alarmingly Good From JRC
JRC's latest alarm model, the XTX, immediately looks the business...
Deny it all you like, but looks are important when it comes to bite alarms. After all, we spend plenty of time staring at them, willing them into action. With a gently tapered design and that distinctive cascading column of LEDs that has become a JRC hallmark, their latest model—XTX—immediately looks the business. The receiver—often an aesthetic after-thought for many alarm makers—also has a lovely shape and feel to it when held in your palm. The speaker vents on both the receiver and the alarm heads look like they've been slashed by a claw, giving a unique design that works well in partnership with the soft curves of the plastic mouldings.
But enough about looks. Switching to the electronic gubbins inside, JRC say these are a huge step up in their alarm technology. The first thing you'll notice when using them is the LED tech that differentiates between a forward run or a drop-back bite. A useful feature at all times of day, but particularly at night when you can't instantly see the direction of your line. The three dials on the front of the alarm heads give you plenty of control over volume, tone and sensitivity, while there are six different LED colours to choose from for complete customisation.
Another neat idea is JRC's 'Lighthouse' feature, which provides illumination on the rear of the alarms so that if you are baiting up by boat at night you can easily steer your way back to your swim with the minimum of fuss and disturbance. And speaking of which, JRC also offer a vibrate-only function on the XTXs, allowing you to stay as stealthy as possible when margin fishing or when keeping a low profile around prying eyes and ears!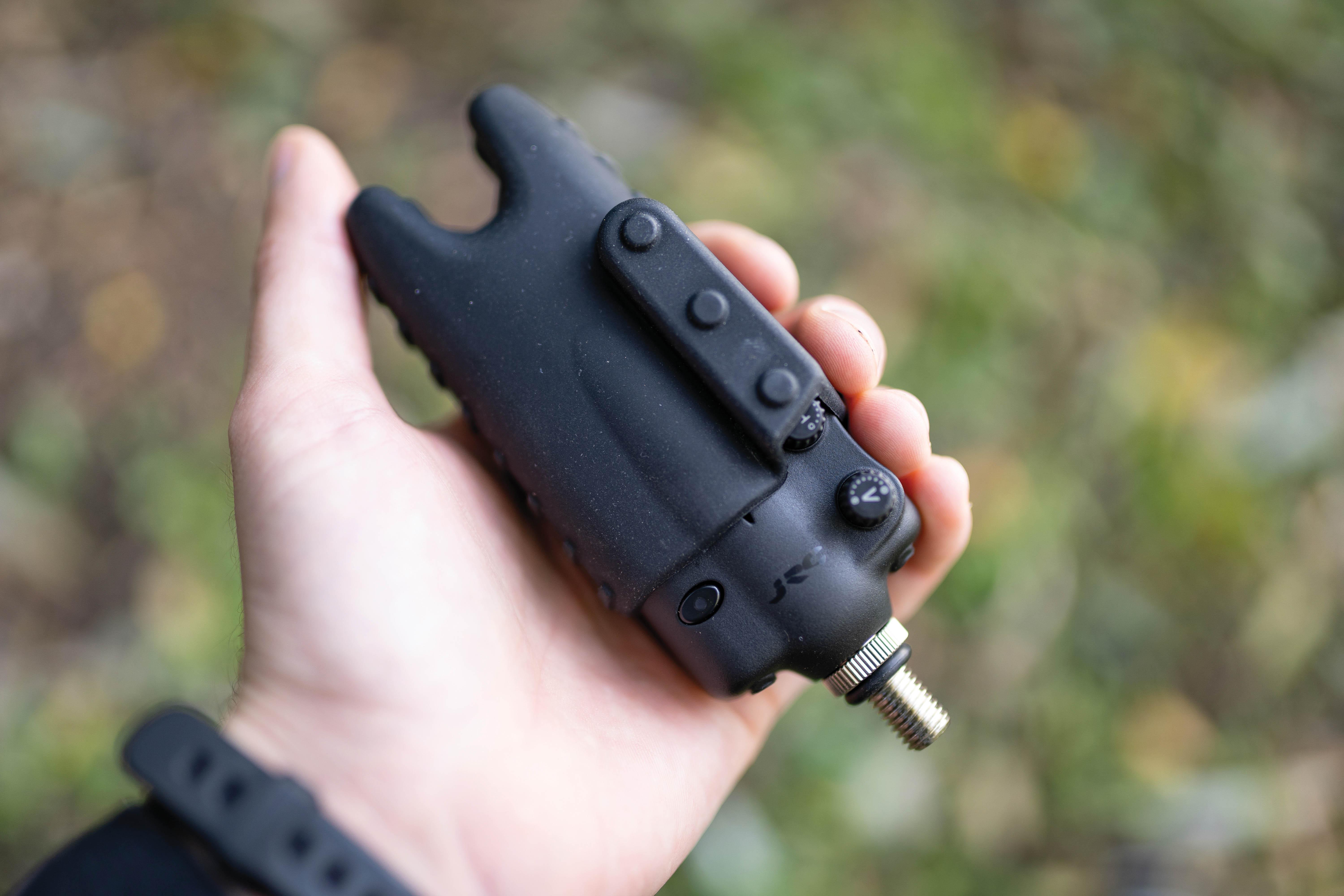 Each alarm head is also fitted with an extra-long screw thread, which is worth mentioning for the extra rigidity and support it provides. Once in position, these alarms won't be skewing off to an angle or working themselves loose from your banksticks or buzzer bars.
Power-wise, the XTXs take a pair of 1.5v LR1 batteries, while the receiver has a range of more than 150m, giving you plenty of confidence it will work at closer-range in built-up swims with obstacles between you and your rods. The alarms come in a set of three plus a receiver for a very enticing £270—outstanding value for money in our eyes.
---