Avid Carp Benchmark Memory Foam Recliner
Only a screaming take will make you move from this throne
Avid are well known for bringing the luxury of memory foam to the bedchair world, but now they have brought that sumptuous padding to a chair. Designed, according to the Telford boffins, "purely with comfort in mind", this is one of those chairs that you can sink into and not move all day - unless the fish are feeding!
Constructed with a high back and a built-in headrest for neck support, the Benchmark Memory Foam Recliner is also adjustable for rigidity and comfort. That relatively firm, yet supremely comfortable, foam cushioning will support you for hours without any discomfort.
The Rock-Steady Leg System allows each leg to be adjusted for height with a simple push button and keeps the legs stable even at their maximum extension. The back support has a multi-point reclining system and the padded arm rests also help deliver that snug feeling while offering extra leverage points for less mobile anglers as they get in and out of the chair.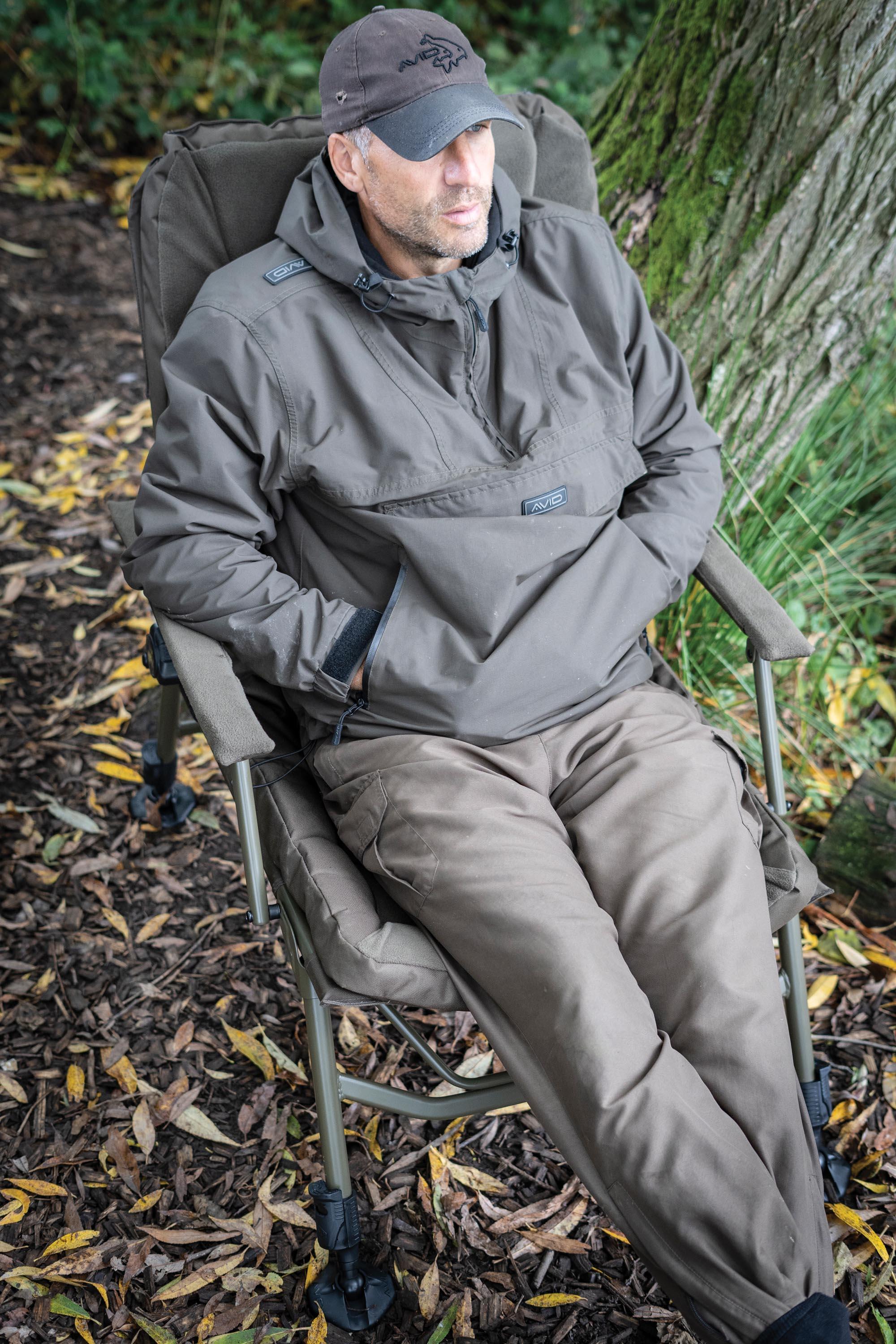 1. MEMORY FOAM
Just like the stuff you get in your mattress at home, memory foam moulds to the contours of your body giving a supportive but comfortable feel.
2. HIGH BACK AND HEADREST
The tall back on this chair envelopes you as you sit down and shields you from the wind, while the built-in headrest allows you to sit back in comfort.
3. ROCK-STEADY LEG SYSTEM
This feature makes extending the legs simple - even with cold hands or when wearing gloves - thanks to a push-button operation that keeps the legs solid even at full extension.