AVID'S TWO-TIER LUXE BIVVY TABLES!
Avid's added a top deck to their tables to make bivvy life that little bit more comfortable
Having everything laid out and to hand is one of the simple pleasures of carp fishing. There's a quiet satisfaction in finally relaxing on your bedchair after getting all your rods out, surveying your bivvy and noting that everything is where it should be. It might not last, of course, but with these two tables from Avid you've got a fighting chance of staying organised.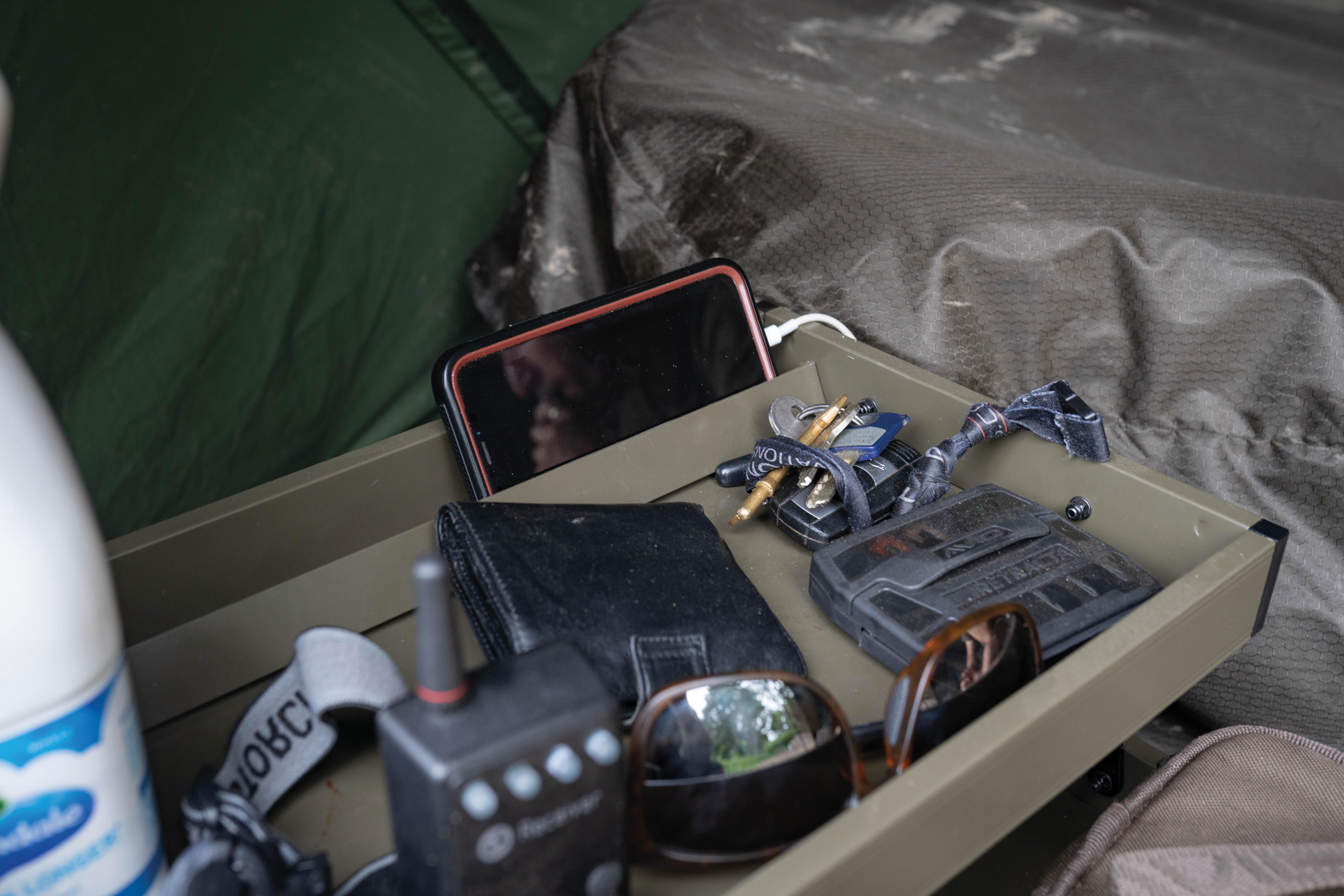 Double Decker Bivvy Organiser
Big enough to house just about all the terminal bits you'll need, plus powerbanks and brew essentials, this unit features a cantilevered twin table and a large bag beneath. That bag has two USB ports for easy wire management and a clip-on gas canister pouch to make it the ultimate all-in-one brew station and tackle tidy. The top tier of the table has a support bar to prop up your phone or tablet when watching videos and there are four adjustable legs and mud feet to keep everything level. Although capable of carrying lots of kit, the clever double-decker design folds away like a traditional bivvy table and the whole unit comes with a carry bag for easy transportation. £99.99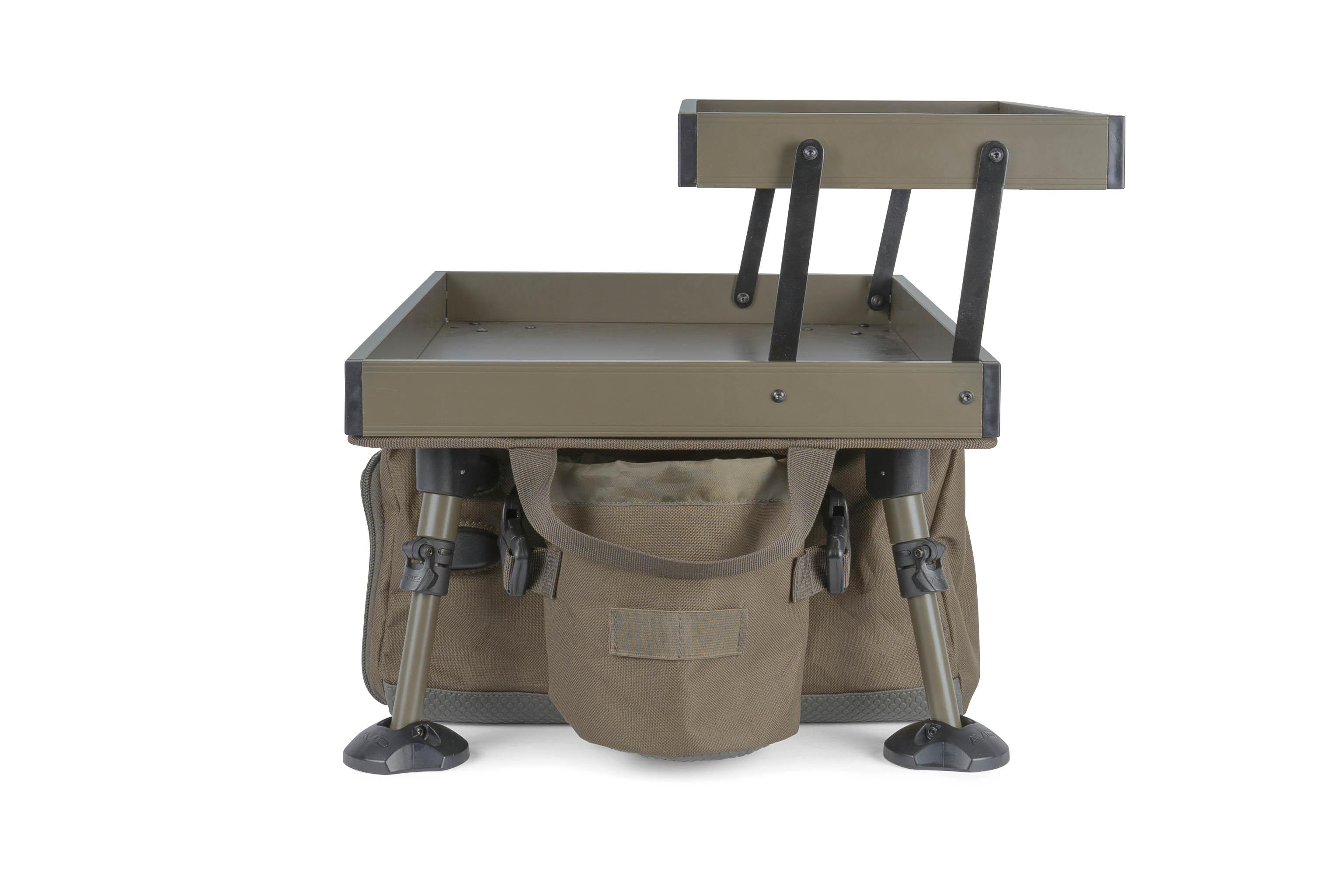 Double Decker Bivvy Table
If you've already got storage pouches for your electronics or your brew kit, or simply want a more compact option, the standard Double Decker Bivvy Table is worth a look. It's very much like its bigger brother, only without the storage bag beneath. Like the bigger unit, there are drainage holes on both tiers of the table, plus that phone/tablet retaining bar on the top deck. Pivoting mud feet and adjustable legs complete this neat, but spacious, package. £79.99