Blake Baits' 2020 Vision
CARPology spends an afternoon with Blakes Baits owner, Peter Cox, to find out what the bait company's plans are for 2020 and beyond…
Peter, we have noticed a huge rise in social media content and quality images recently, what's going on?
"At Blakes, we have been steadily growing over the course of the last decade, and three years ago we took steps to design and manufacture our own range of baits in-house rather than outsourcing. This gave us complete control of the ingredients and production of our products. We had looked around at what other companies were making and took note of the fact that the price for many of these baits is forever being driven down by the consumers and the quality is slipping with it. We wanted to make things our way and to the highest standard possible but still offer a good deal to the masses. The new baits just catapulted the company name and the good anglers around us took note."
You have some of the most recognised anglers in the UK on the team now, how did this come about?
"We have always had some incredibly gifted anglers dedicated to using our products and we soon realised that it makes it easier to attract top anglers when other well-known faces are posting awesome fish all across our social media channels. We definitely went up a notch when Gav Neil went to Welly for a year and had an amazing season. That's where he met Lewis Read, who is a very knowledgeable bait brain behind the scenes, and this also put us on Nigel Sharp's radar. Greg Richardson, Cliff Kemp, Dan Mason and Zak are all well-known in carp fishing circles and they loved what we were doing. Really it all spiralled from HNV PRO which is the one bait they all wanted to use."
Is it just carp baits or do you guys make products for the other fields of angling?
"We have a steady match following and this is one area we have seen massive growth in 2019. Top match anglers Paul Holland and Simon Duke have been using the baits for many years and this was vital in the production of the groundbaits we produced. Andy Bennett joined and had a brilliant year winning some major events including Fish O'Mania which just made more people notice the brand. But my god, they are fussy! They are so critical of everything that we do, there is no compromise at all!"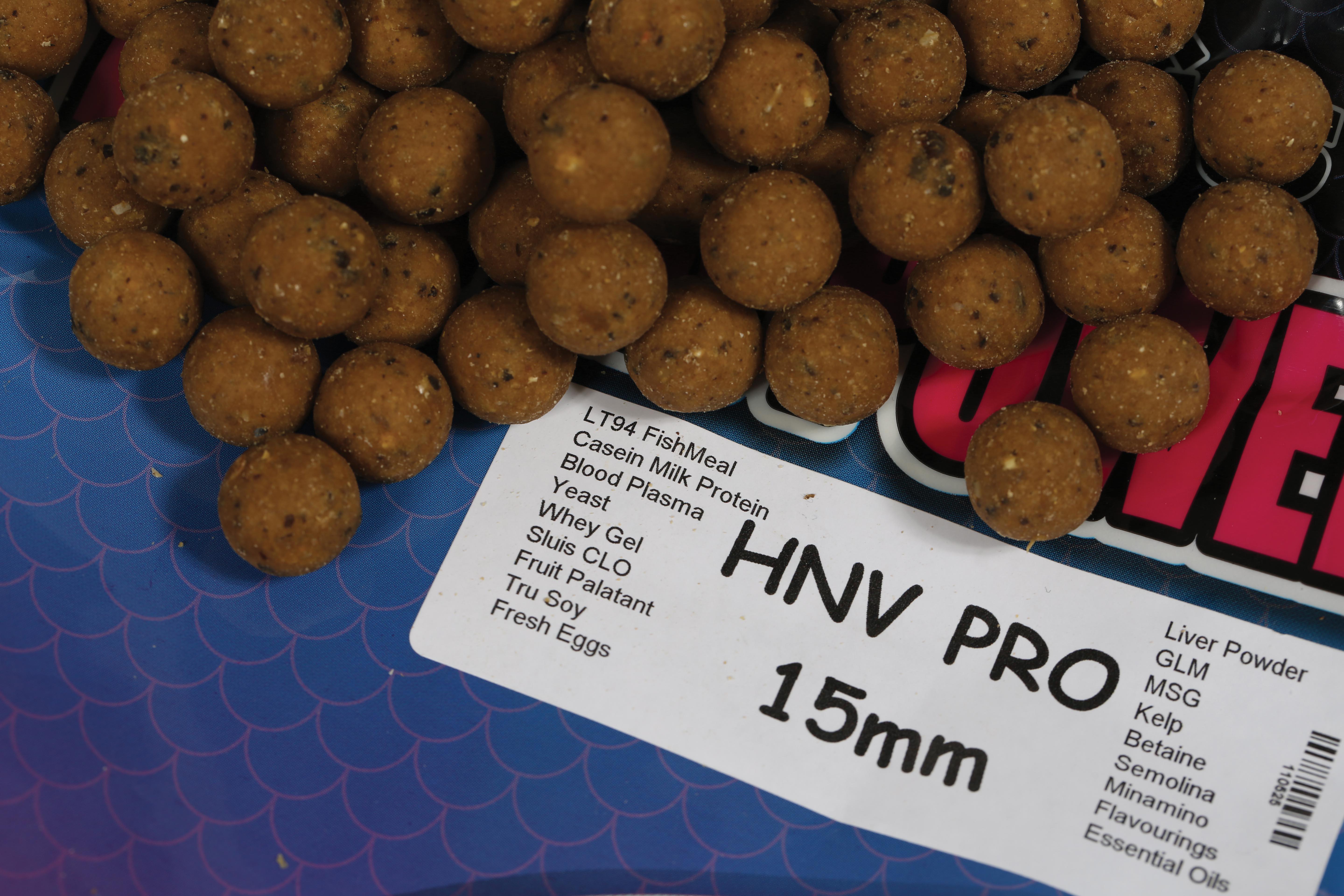 What is so special about the baits then?
"The one thing that we can safely say is that the baits are well-proven, but more importantly, they are honest! Everything on that label is in that bait; no lies, no bread, no sand or junk, and not just one teaspoon per 100kg of the good stuff. We have some very clever people working behind the scenes on the baits with nearly 40 years experience behind them, and a quality control guy who believes in the theory of 'less bait but the best bait you can find'. It's a motto we will stand by forever."
Is it easy to source good ingredients?
"Yes and no. For many years I have been dealing with pet feed and seed suppliers from all around the world and during that time we built up a vast supply line so we generally know who to call to find what we need. As our production grew we started working with new rollers, new hookbait makers, and all of these people open new doors and opportunities."
Fresh baits or shelf-life - what is best?
"We are all a bit old school here and consequently like to use the freshest bait possible. We then look after it on the bank to keep it as fresh as possible whilst we fish; you wouldn't leave a chicken sandwich festering in the sun so don't do it with your bait. But the world is changing and the market for shelf-life grows every year so we need to follow what the market wants. Shelf-life bait has come a long way since the 80s and we spent the whole of 2019 playing around with preservatives levels to get them as low as possible. We run fisheries and we only sell baits that have been thoroughly tested and that we would use on our own waters. This access to crystal clear lakes has been the biggest edge when it comes to finding out what carp really like, dispelling the myths with our own two eyes!"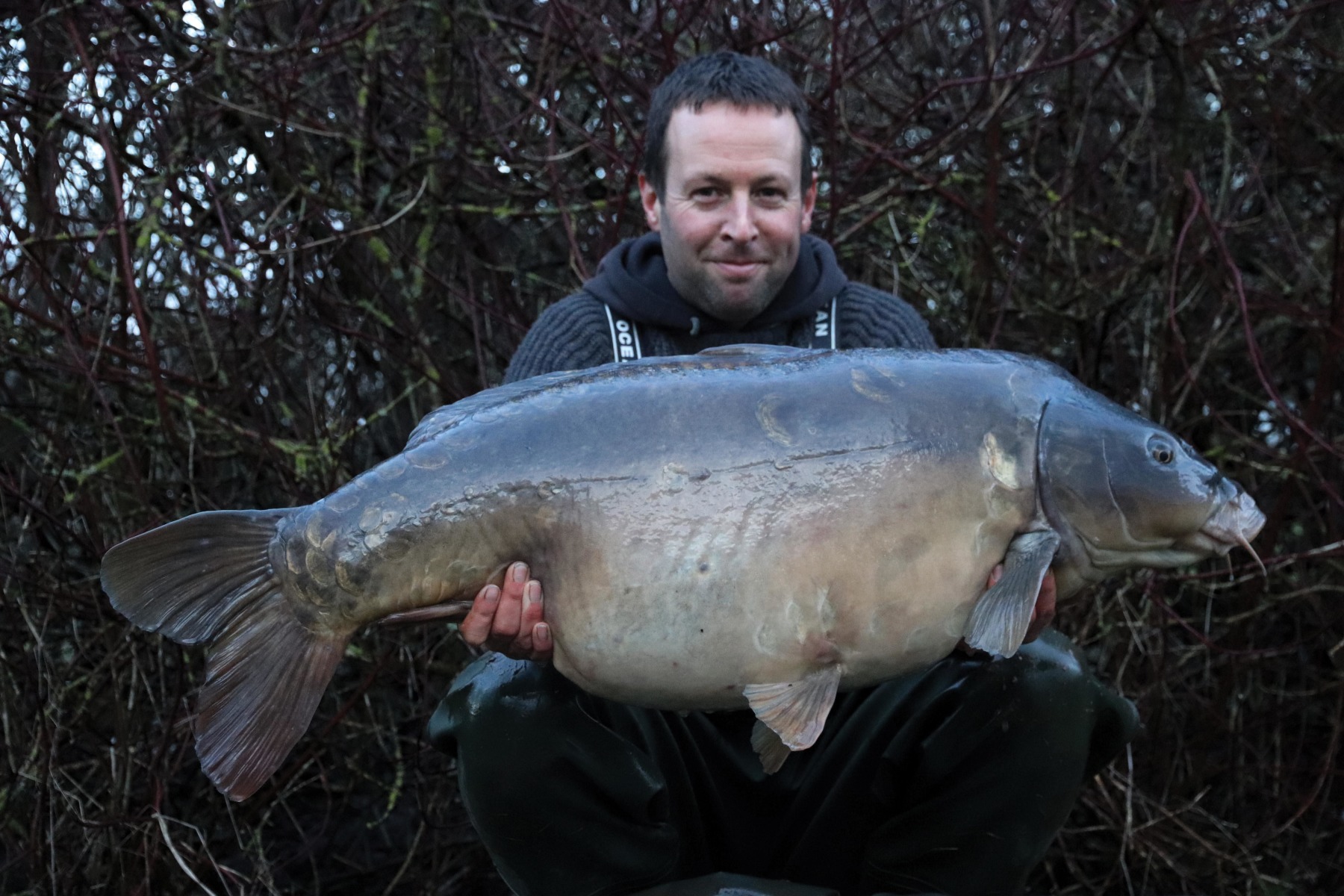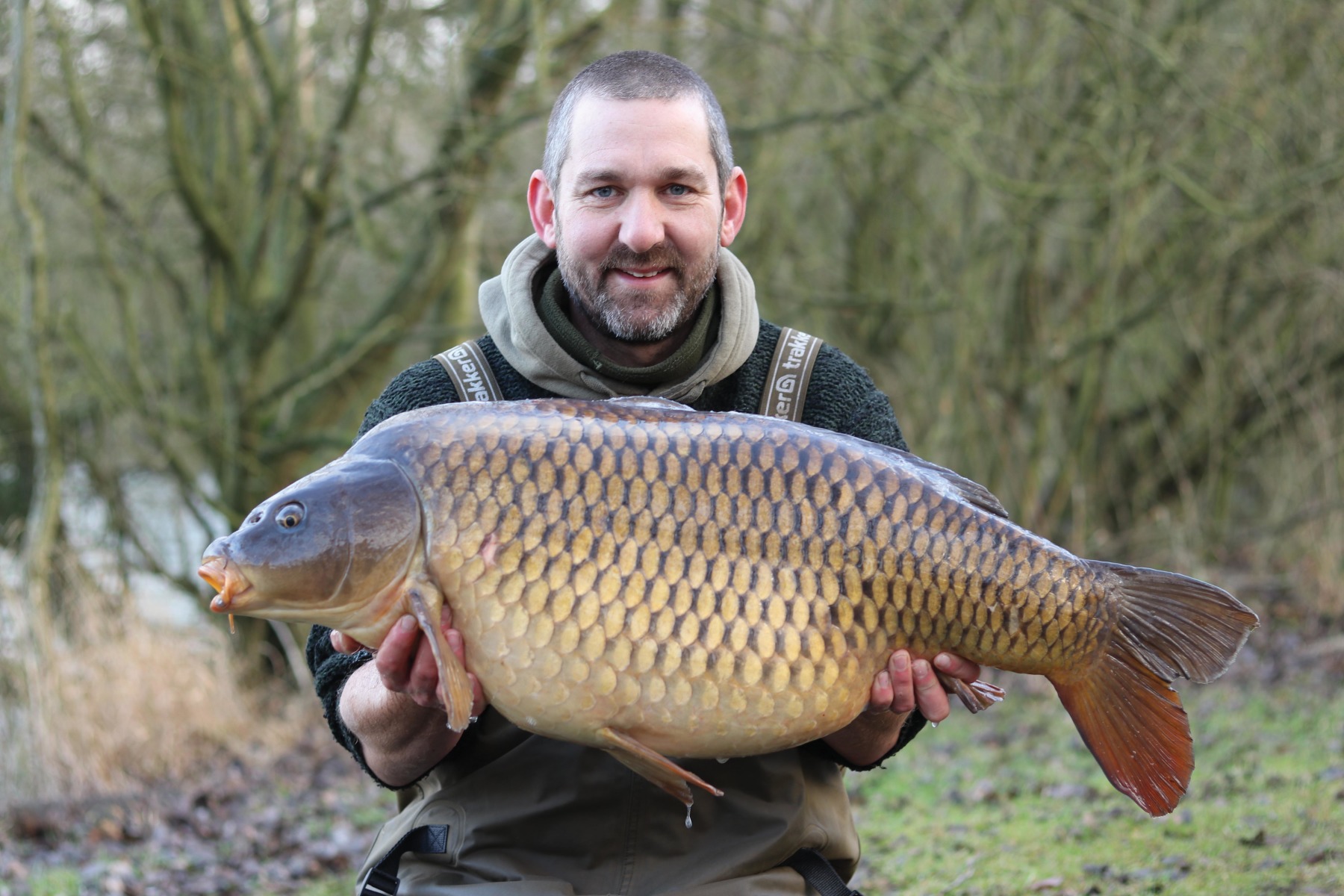 What other products do you sell?
"We offer a huge range of fishing products with pellets and particles being very popular during peak season. The hemp cooker is flat out in the summer months and at times it just seems that we are constantly unloading pellet deliveries! We sell pure liquids like Hydrolysed Fish Protein, Hemp Oil, Salmon Oil, Tigernut Extract and anything else that anglers really need, plus we are working with people from all around the world, sourcing new items in a constant search for the next special additive."
What can we expect from Blakes Baits in 2020?
"We have already started out much busier than ever before. The catch reports from our team members and customers is constant and if you follow the social media you will see some of the finest carp in the country on those pages. It's a shame we can't show you them all but many come from very private venues and we can't publish them all.
"We have new products coming all the time, but the Red Fish Pro will be the one to watch this year. It has caught so many carp during the test period. We need more storage space, more staff, more films and videos, the lads are travelling further around the world to catch even more big carp and we want to make sure we can keep up the personal touch that we offer our customers, as this has always been an area we've excelled in. We just want to do things properly and offer very good, affordable baits to help everyone land more fish in 2020.
"The team of consultants have been incredibly positive in the last 12-months and there is one hell of a positive vibe around the new products which has led to the most catch reports we have ever seen during a period when they can be sparse. Proving the baits can catch well in winter will only lead to better sales in spring and summer."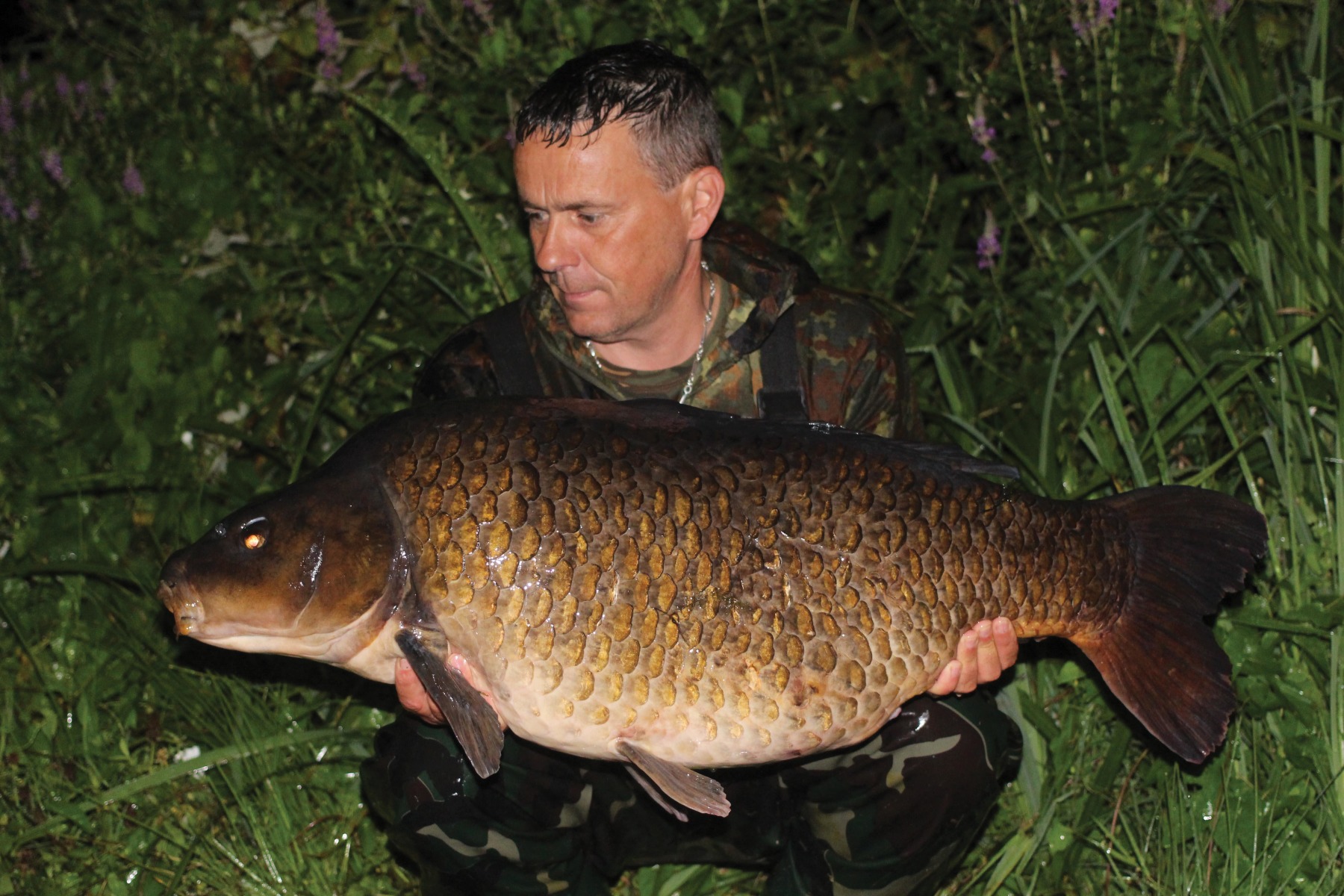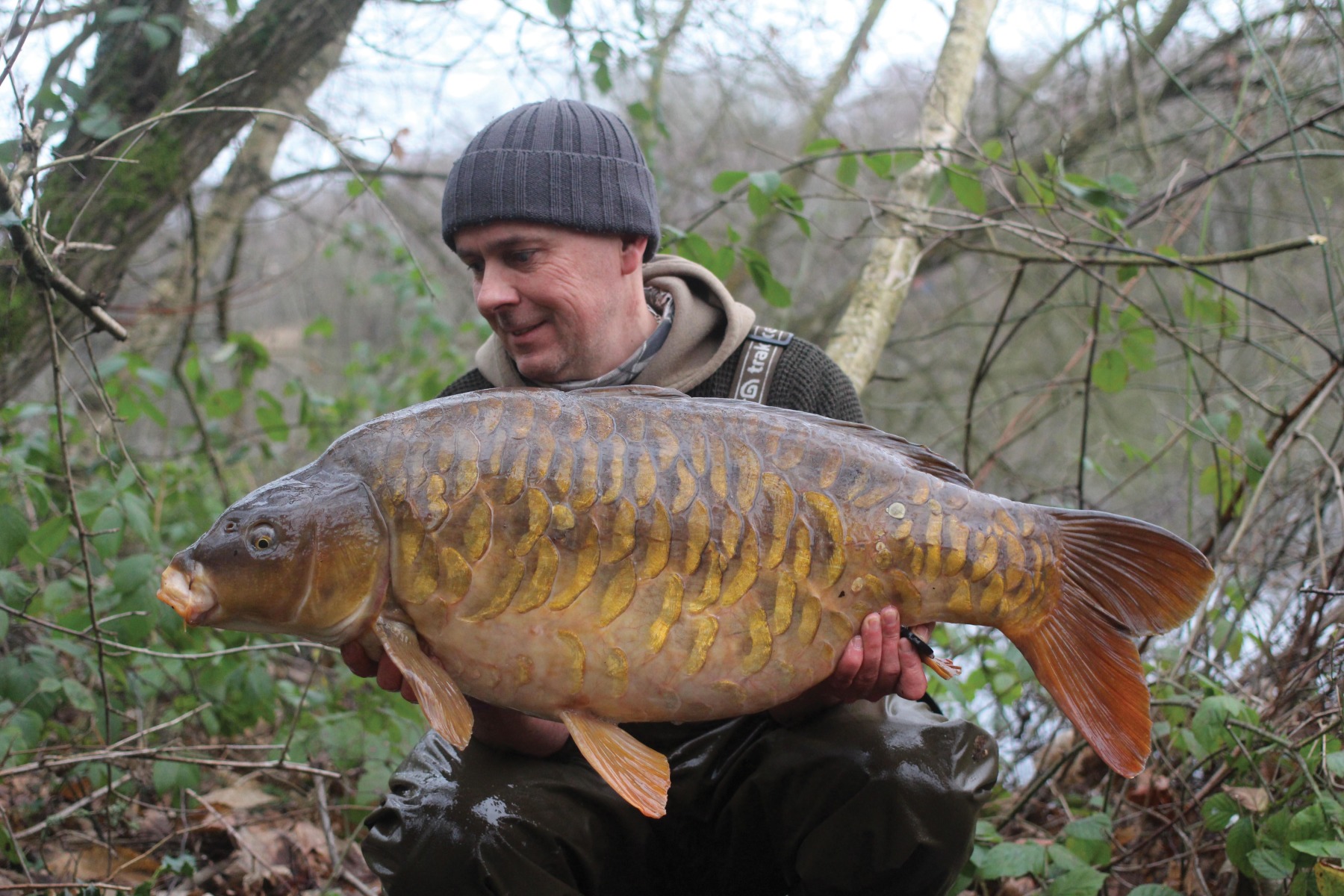 Where can angler's get hold of your bait range?
"We are based in Oxfordshire and have an extensive range of our baits available in store for those local enough to come and have a look. We also retail online at blakesbaits.co.uk, offering all the products within the range. We ship all over the UK, Europe and even have customers in Australia, so it's a matter of if you want it, we will get it to you! Also, we try our hardest to give advice over the phone as the guys here at Blakes have fished so many waters, in so many countries, we always have good intel on many of the lakes our customers will be fishing, so do not hesitate to call us."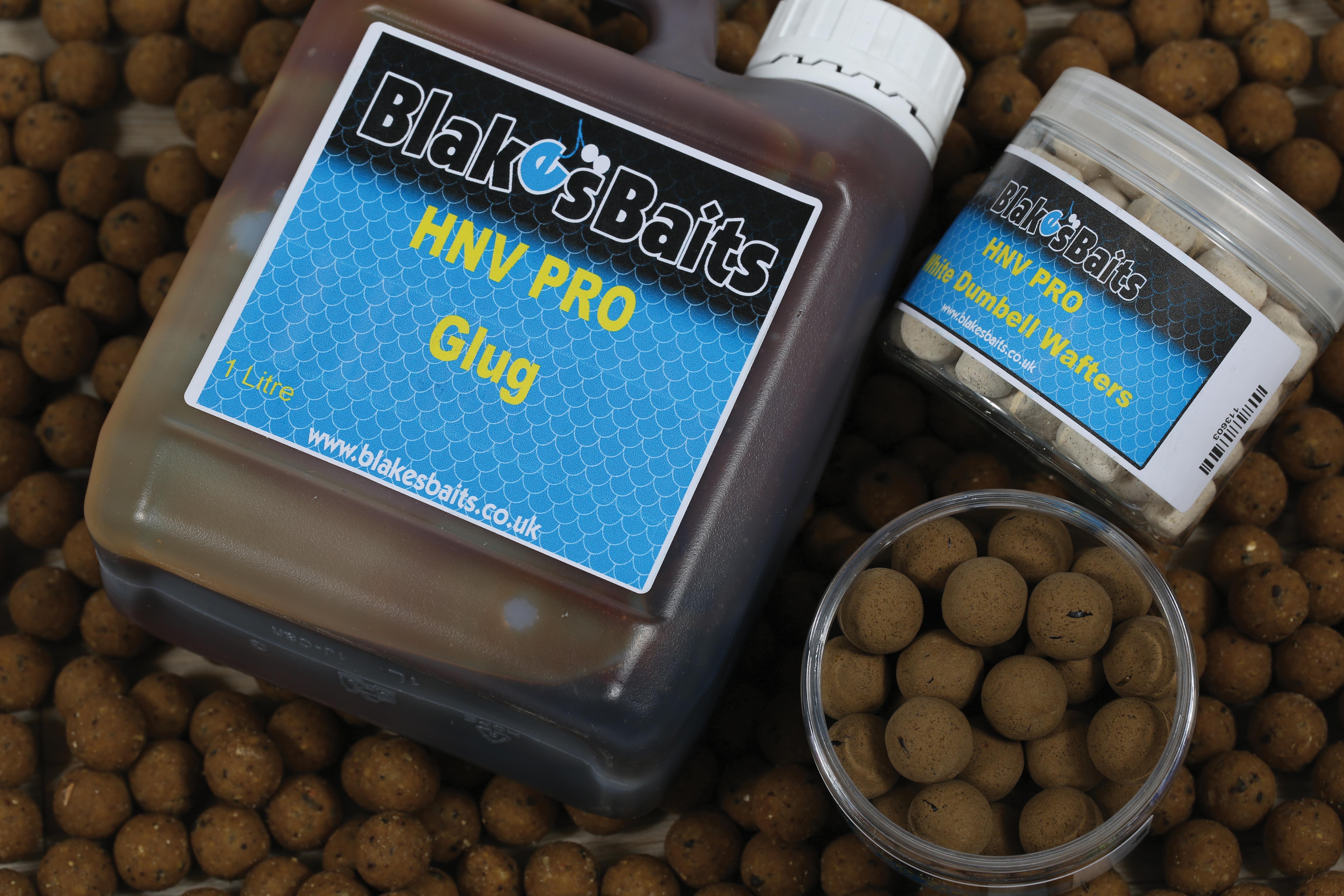 NEW FROM BLAKES: RED FISH PRO
"The new Red Fish was reverse engineered from the HNV PRO bait which came out a few years ago and proved very popular with the old school bait makers from years gone by. We wanted to keep the same high quality base mix ingredients that make HNV what it is, but modify it with Haith's Robin Red and a completely new attractor package that wasn't available back in 2017. The base mix is very well balanced and offers the carp salts, minerals and a high protein level but one that is also loaded with liver, kelp and the new liquid that we were encouraged to investigate by someone at the very top of the pile in the bait industry.
"Red Fish is a very salty, soluble bait, which pumps out its attractors quickly when applied to the lake and tests by our local fish breeder proved to be some of the most conclusive he had ever witnessed.
"Once again, the very low flavour level (the lowest of any bait we produce) is a familiar one but when blended with hydrolysed liquids it makes a meaty, fishy, liver type smell that just smells perfect. Early tests by our chub and barbel specialists proved that this bait will be popular among the river anglers too.
"The boilies are available in 12, 15 and 20mm shelf-life or fresh frozen. To compliment the boilie the following are also available: pop-ups, bait glug, hard hookers and wafters."