Carp Spirit Airline Bed & Magnum Sleeping Bag
An air-filled mattress is just part of a clever offering from Carp Spirit to keep you warm and snug on the bank
A bit of innovation can go a long way in carp fishing. Thinking differently about rigs and bait can set one angler apart from the masses with pleasing results, and the same is true of bankside hardware. Carp Spirit, who have recently pulled off a huge coup in signing Rob Hughes as a consultant, clearly follow the same philosophy. With the Magnum Air-Line bed, and matching sleeping bag, they have looked at existing products and put their own stamp on them. And the results are certainly impressive…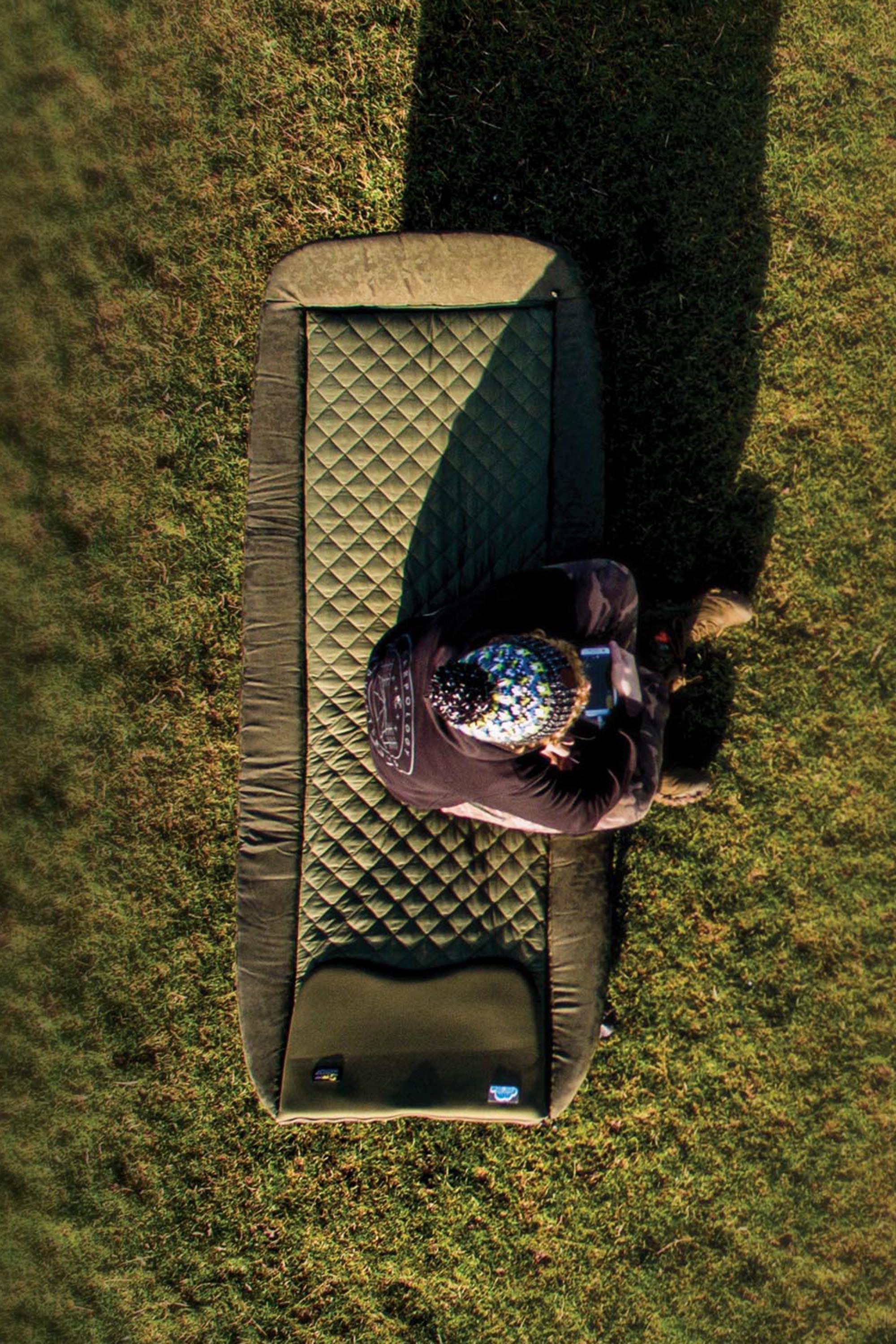 MAGNUM AIR-LINE BED
The stand-out feature of this bed is the self-inflating air-filled mattress. Cynical anglers might sneer that it must be a gimmick, but it really isn't. The inflated mattress, topped with a sumptuous diamond-stitched quilt, is seriously comfortable, and the air helps with insulation on those colder nights. Carp Spirit have managed to keep bulk down, too. A discreet nozzle is all you need to access for deflation or inflation (without blowing or the need for a pump).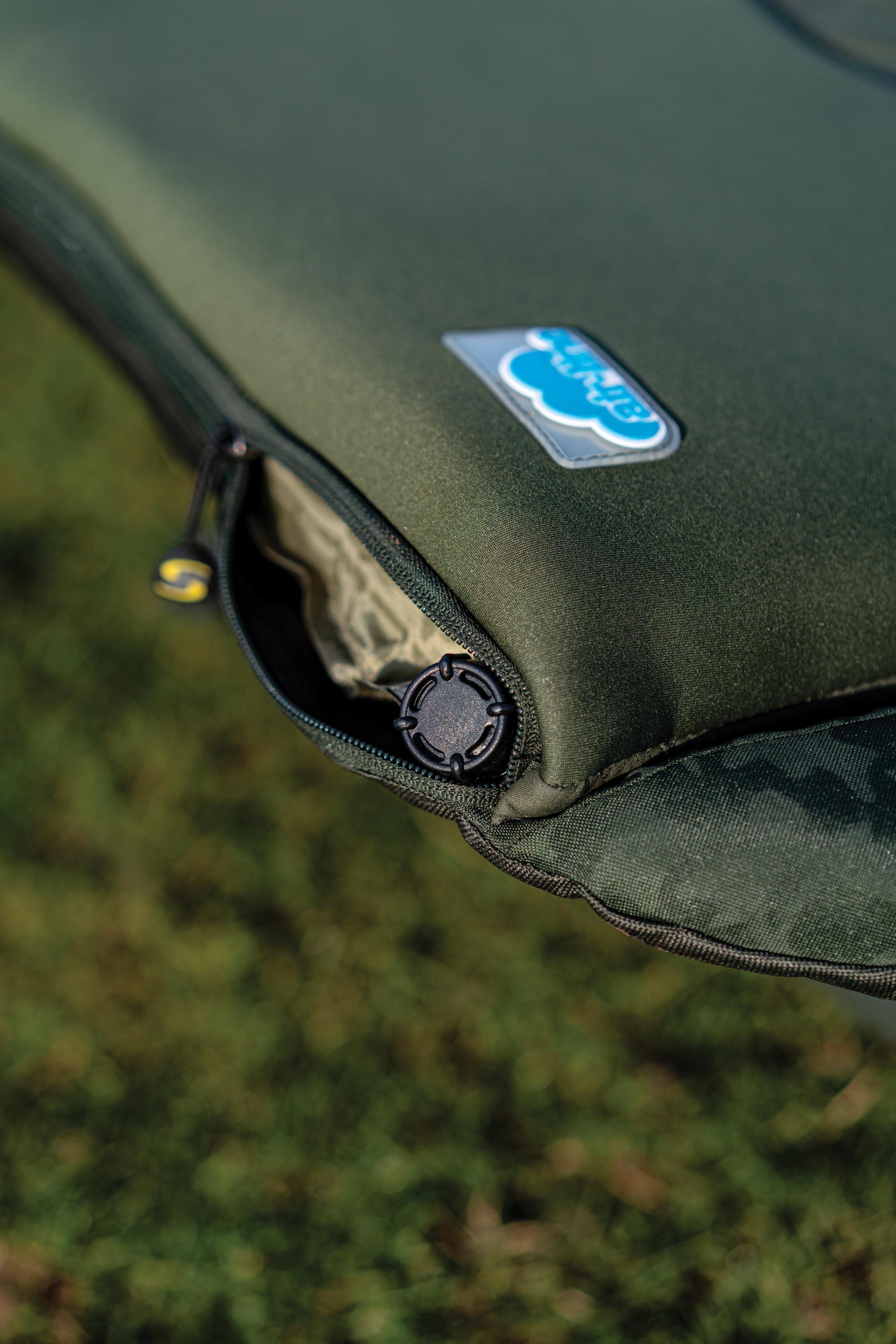 Despite this showstopping feature, the Magnum Air-Line isn't a one-trick pony. It's got a six-leg frame so it can lie completely flat, and it's made of aluminium to keep weight down to just 10.5kg in standard size. It weighs 12.5kg if you opt for the XL version.
There's an integrated neoprene pillow which squidges satisfyingly like a stress ball, and there are a few other little features that really make this bed one of the best on the market. Padded grab handles on the underside of the frame help manoeuvrability, while the tension strap that keeps the bed neatly stowed in transit has its own zip-up pocket under the mattress to stop it getting dirty or damaged. These little details make it a seriously impressive product.
£229.99-£259.99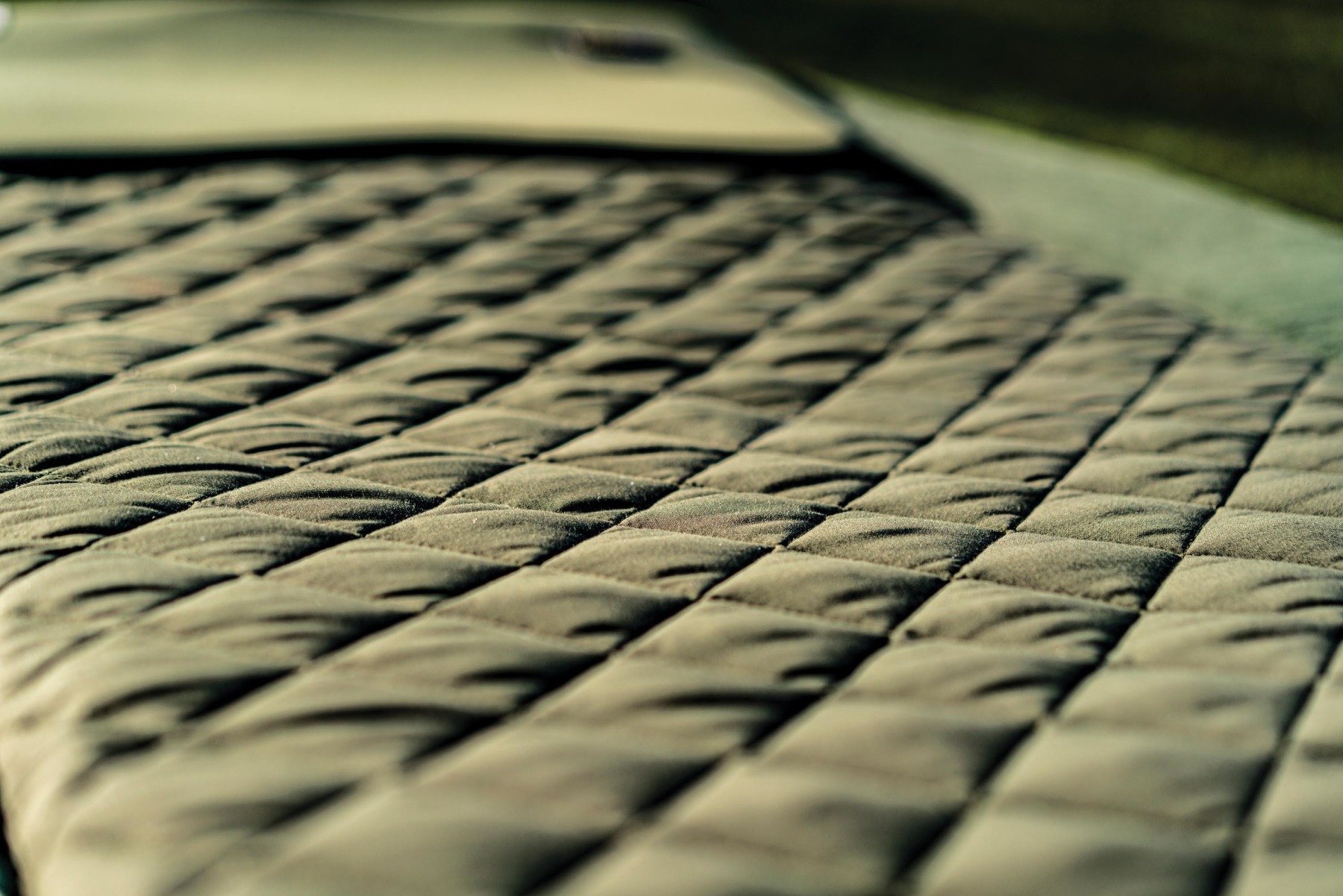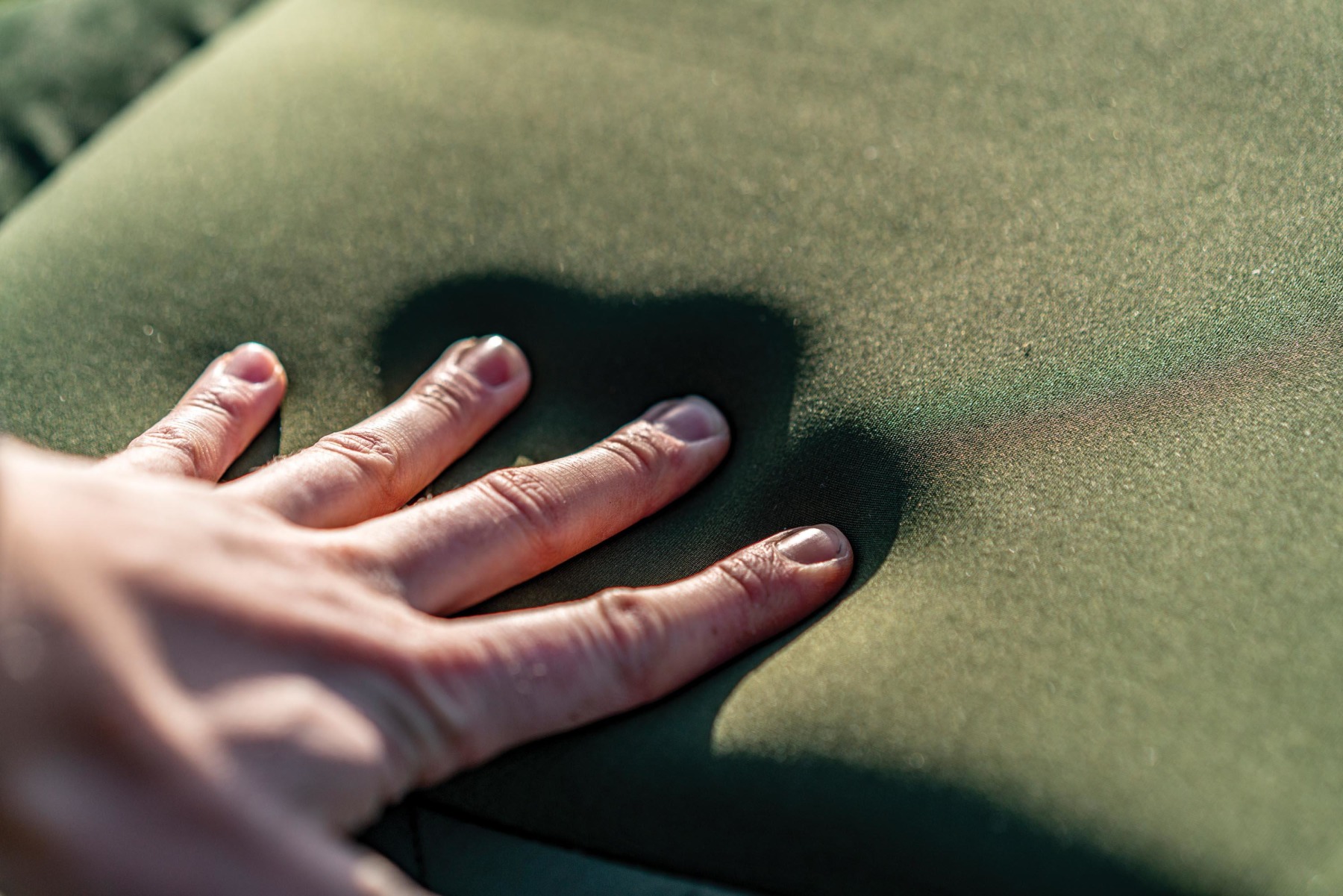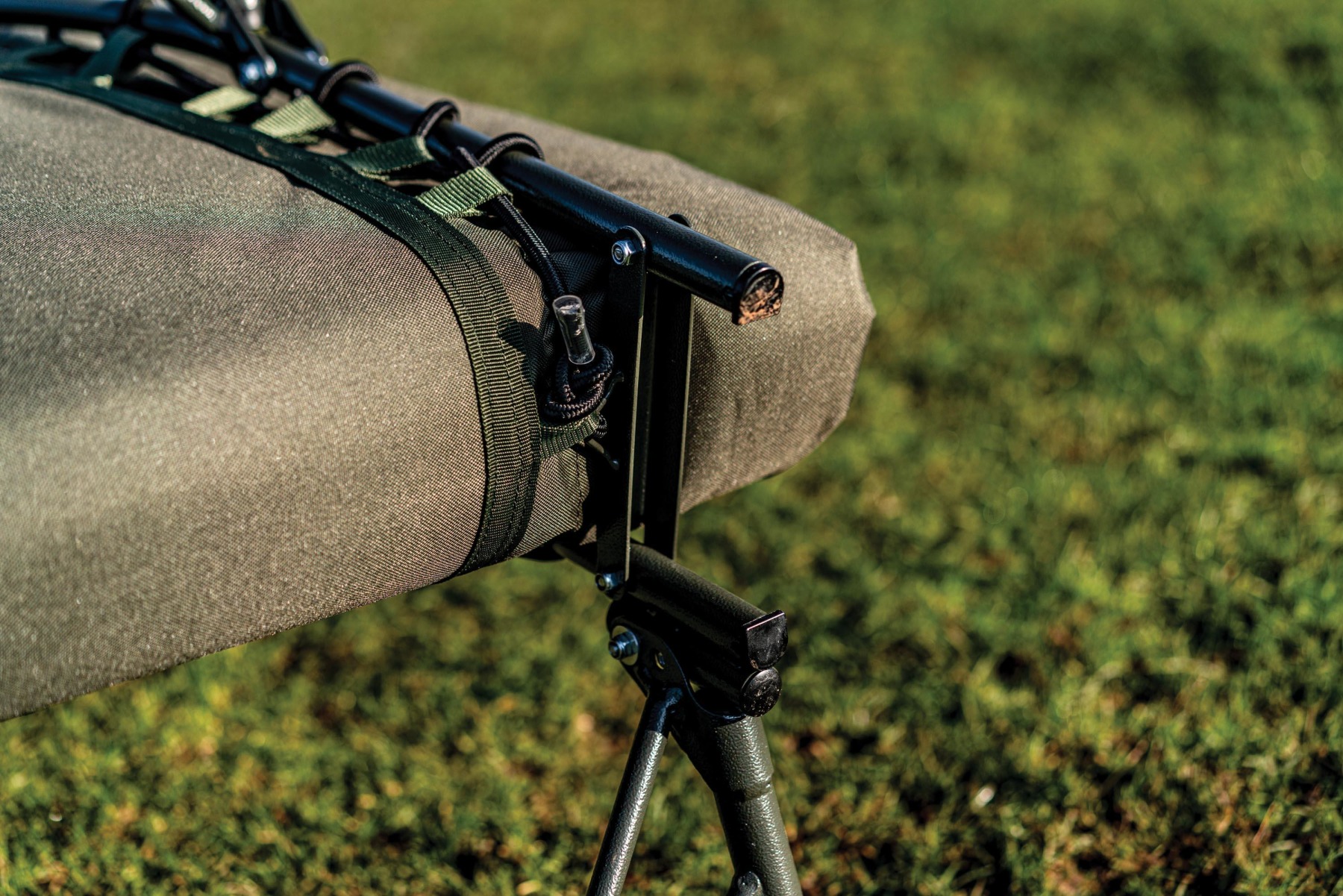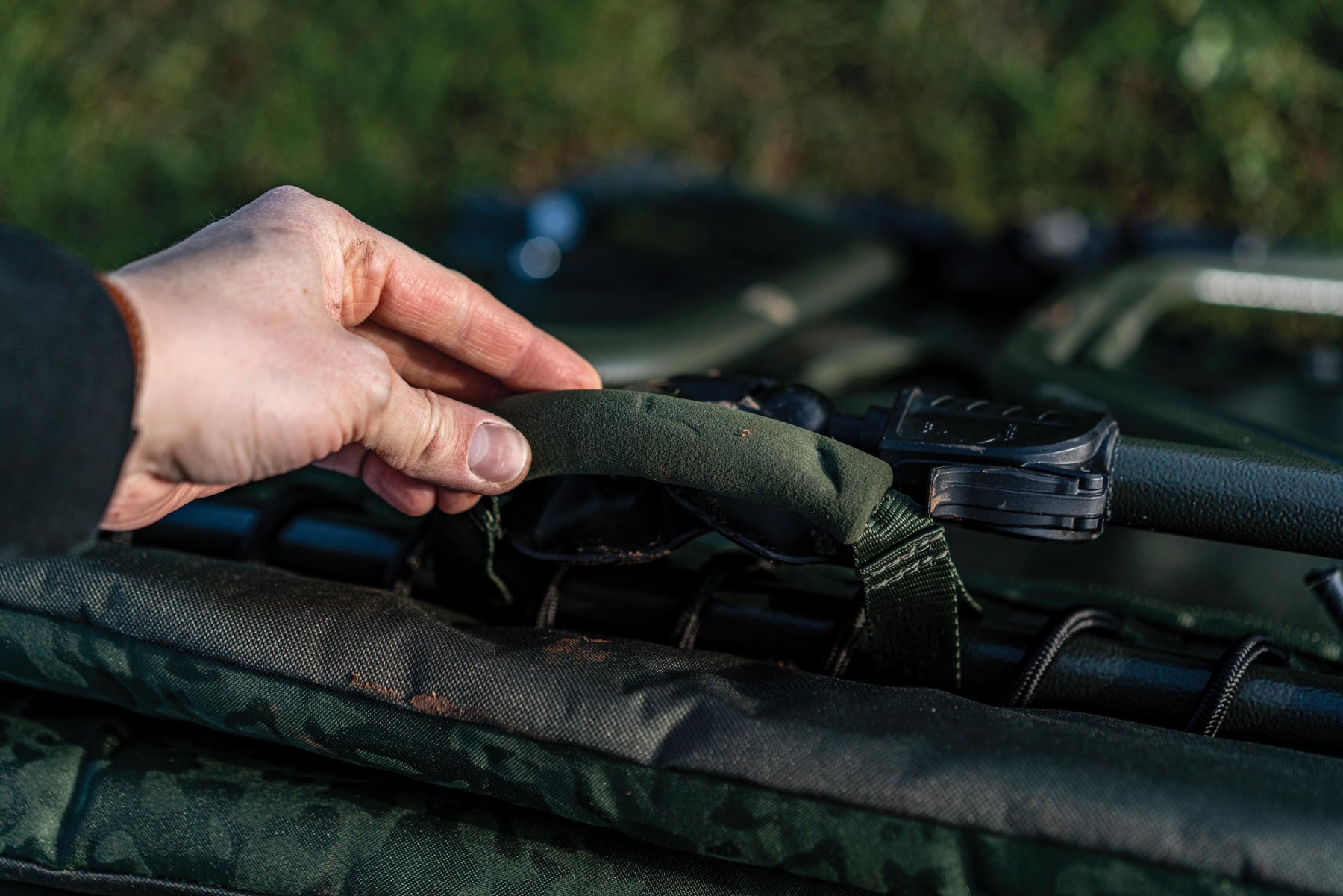 MAGNUM 5 SEASON SLEEPING BAG
If you're familiar with the Carp Spirit product range - and it's a massive one - you'll know that the name Magnum is only bestowed on their best items, so expectations were high when we saw these sleeping bags.
The first thing you notice is the head-shaped cut out on all the upper layers. This enables you to be tucked up as warm as can be, yet still have space to breathe clearly without getting a cold neck or letting cold air into the main section of the bag. The bag itself is a five-season model with a hollow-fibre filling treated with silicone for increased volume and longevity. There is a detachable central layer which you can remove in the warmer months, and the inner layers are lined with a micro-fleece upper and a smooth rip-stop polyester lower.
The outer is also a rip-stop polyester and it's waterproof, so you can happily sleep under the stars in one of these bags without fear of a shower or heavy dew. There are heavy-duty 10mm crash zips for a quick exit and the bag is secured to your bedchair with Velcro straps and a slip-over hood. You also get a handy pillow-retaining draw cord and can choose either a standard or XL-sized bag in this range.
£159.99-£169.99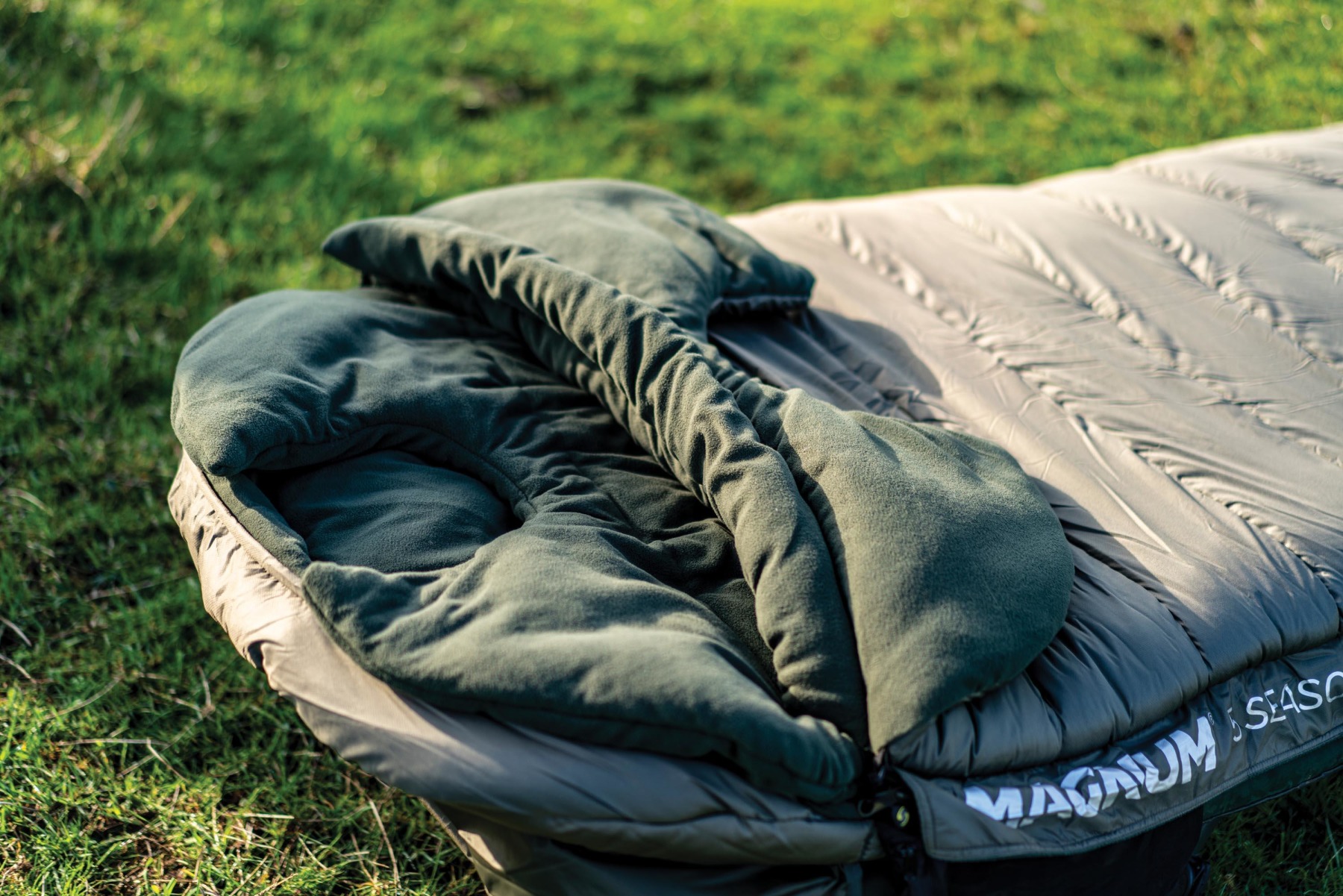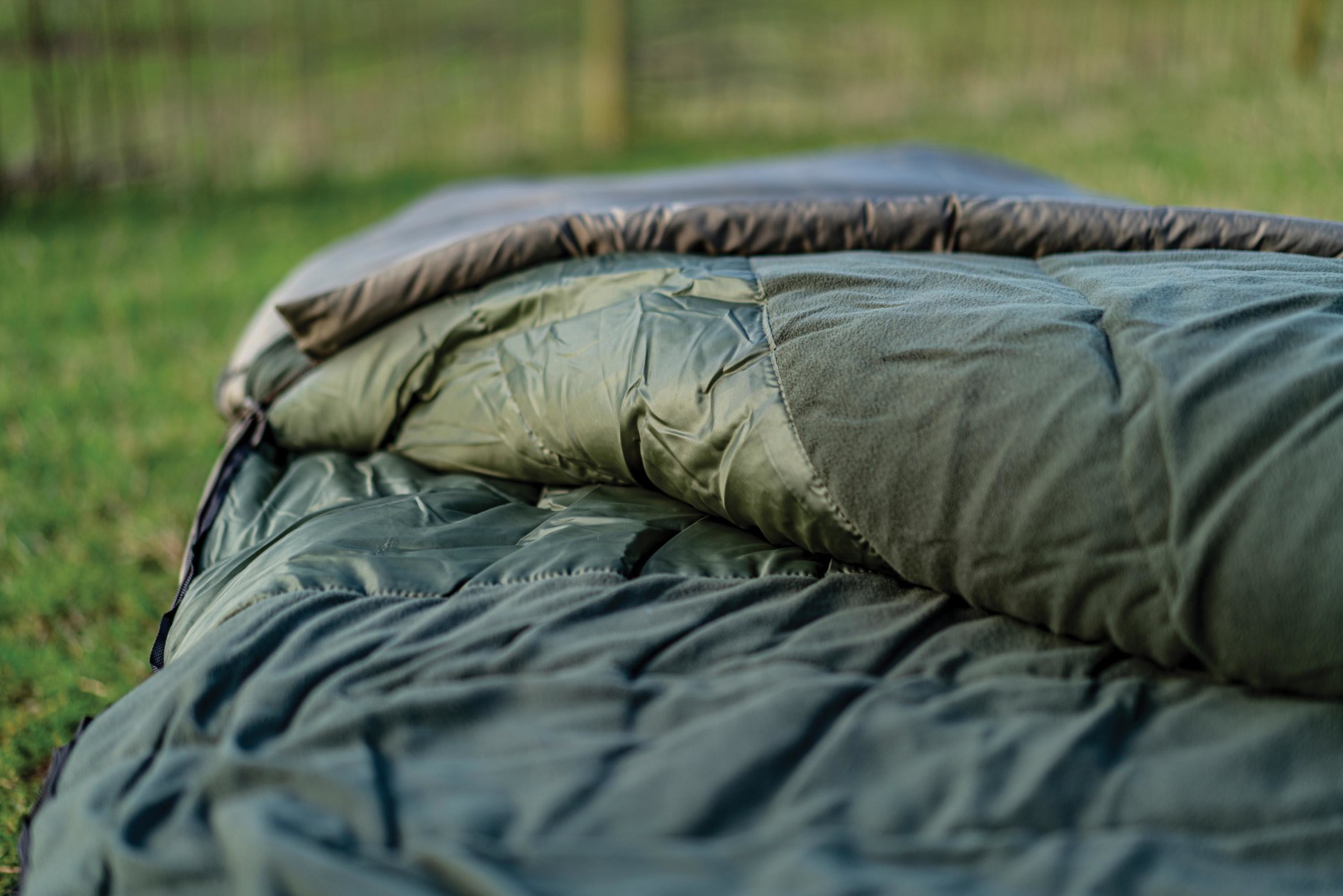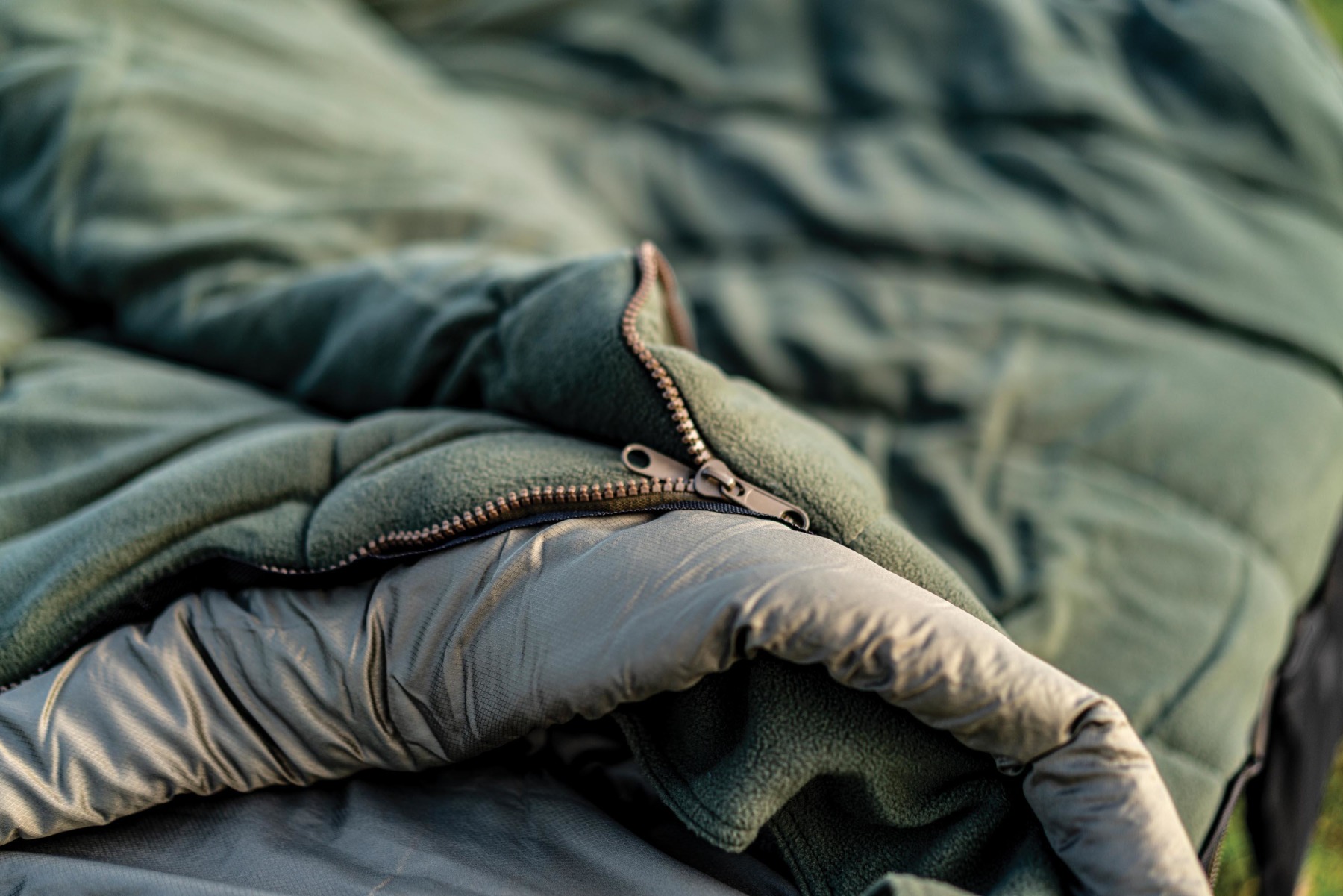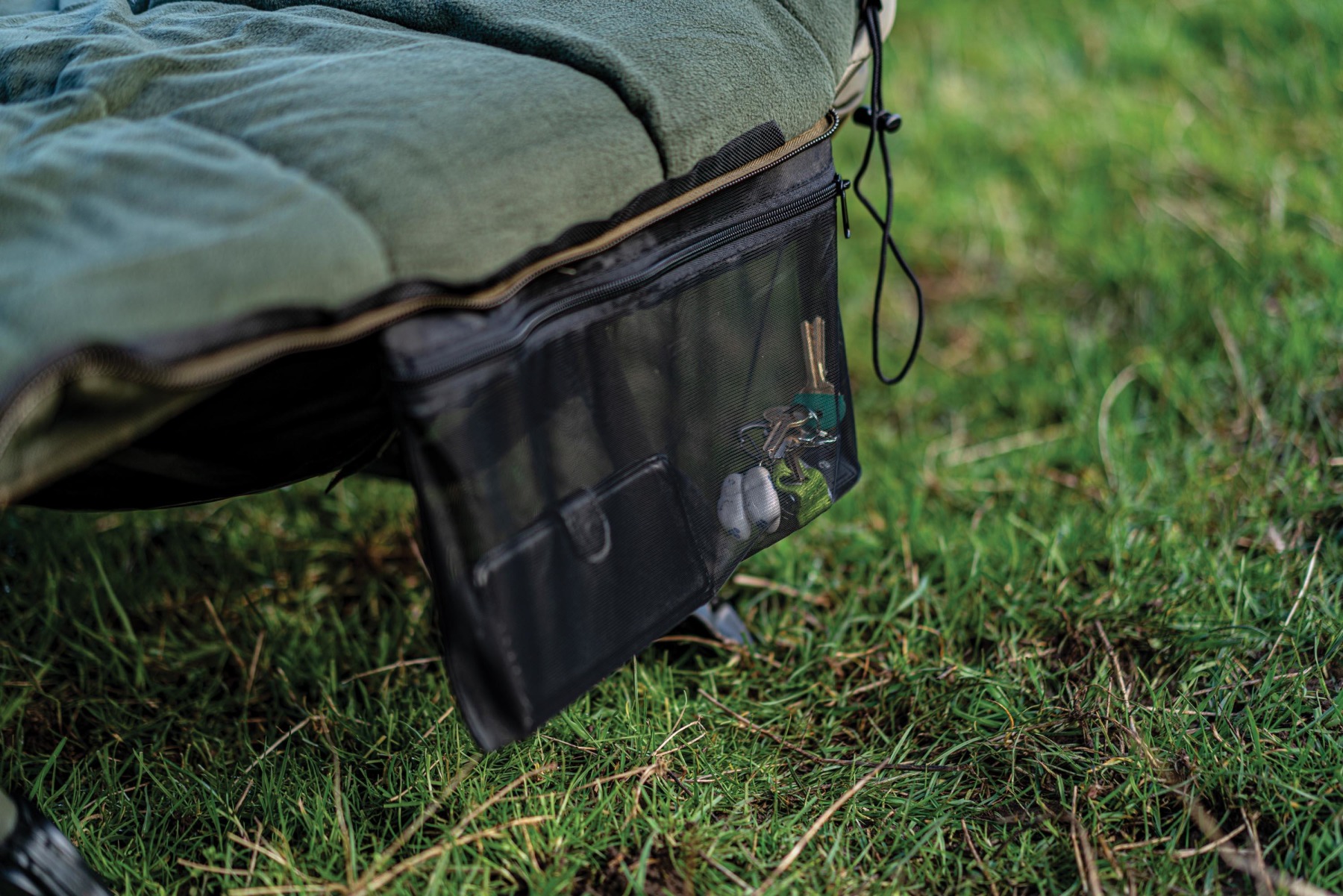 HALF MOON PILLOW
Perfectly shaped to fit into the pillow-retaining draw cord on the Magnum sleeping bags, this super-soft pillow is generously filled with hollow fibre for warmth. It features a washable outer cover and is reversible, so you can lie on the warming microfleece side, or the cooler peachskin fabric side depending on conditions. It fits both standard and XL-sized Carp Spirit sleeping bags, and can be used with bags from other manufacturers.
£14.99