Carp Spirit Magnum Rods
Carp Spirit have chucked the kitchen sink at a new range of feature-packed rods
Carp Spirit might be a new name on the lips of British carp anglers, but they are firmly established in Europe and have come across the Channel with serious intent and a massive array of products. Among them are some seriously good rods that are sure to turn heads on these shores. Heading up the extensive range are the Magnums, and we've picked up two of these flagship tools for a closer inspection.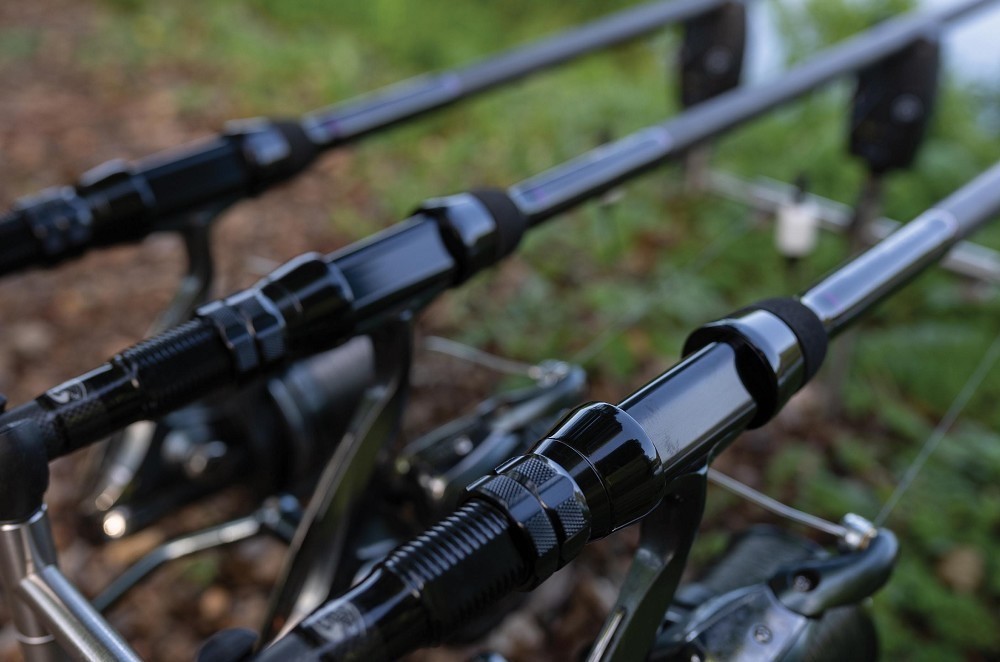 The lightweight CNC-machined Alps reel seat looks like a piece of art
The Big Questions
I'm instantly drawn to the Magnum XLR - what this one all about?
It's is quite eye-catching, isn't it! This was initially conceived by Carp Spirit as a design showcase - a concept rod to show off what a true casting tool could look like - but it proved so good they've put it into production.
What does XLR mean?
That stands for Xtra-Long Range, and this is definitely an out-and-out casting machine. At a recent Carp Spirit trade event at Horseshoe Lake, this thing was twanging the line clip at 200yds in the right hands. It's made from high-modulus Nano Matrix 46-ton carbon and wrapped in a 1k weave along its full length. It has a lightning-fast taper and can easily cope with 6oz leads.
What are those fixings and guides?
It's got the lightweight CNC-machined Alps reel seat and Fuji's Alconite BKWAG guides with an anti-frap tip. It's a stunning package that measures 13ft in length and has a 3.75lb test curve. At £329.99 it's clearly not cheap, but for such a specialist tool it's actually damn good value for money.
Anything for us mere mortals?
The XLR might be one for the proper big chuckers, but coming up on its coat tails is Magnum X5 range, which is where more average anglers can get a feel for Carp Spirit's flagship experience.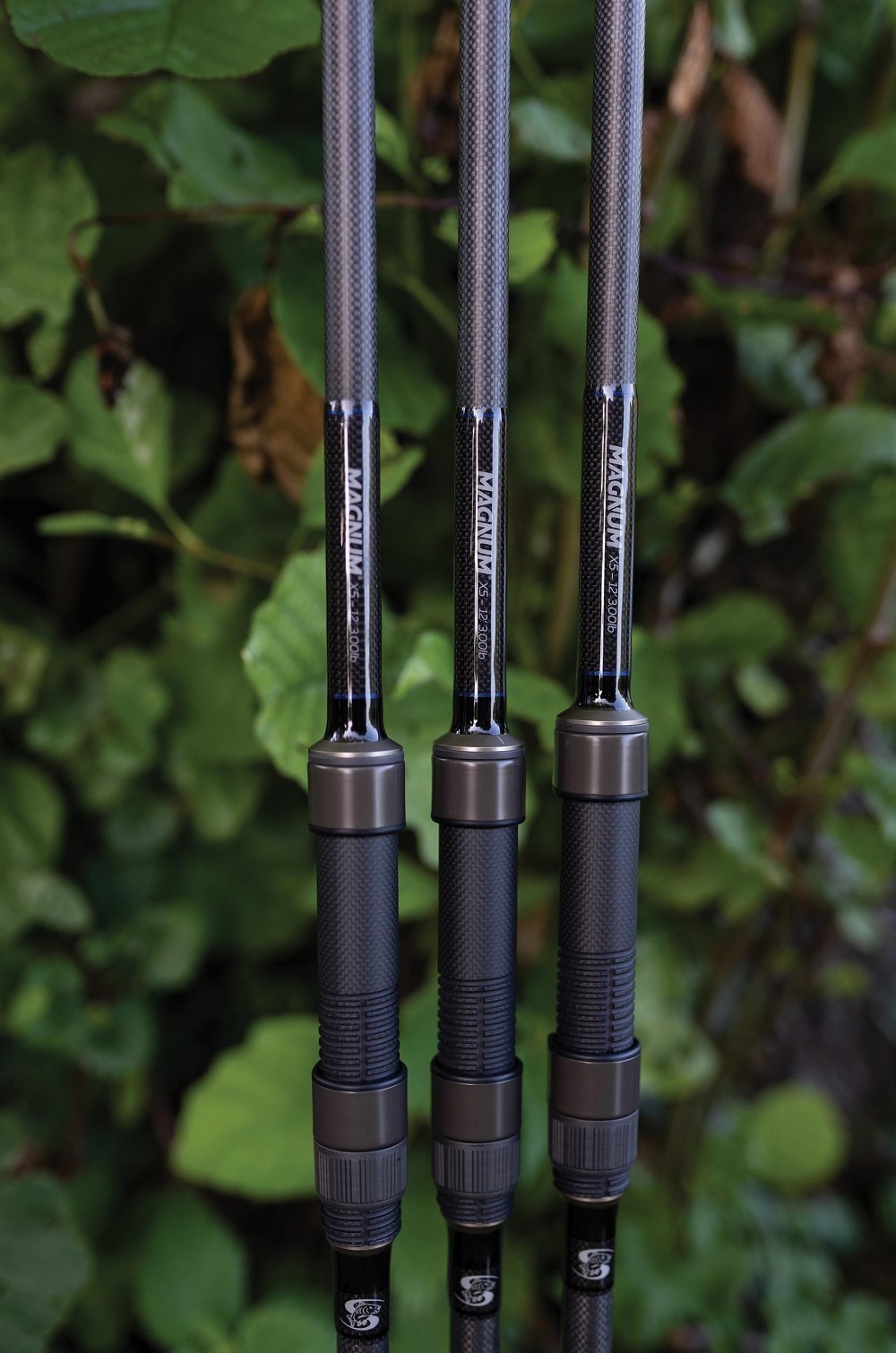 They also look just as visually stunning too
What's the deal with these?
Still a premium rod, the Magnum X5 range offers more all-round capabilities. It looks just as alluring, though, with its 1k weave and 40-ton high-modulus Nano Matrix Carbon (NMC) blank. The resultant rod is so slim and light you will think you've picked up a feeder blank by mistake. The minimalist carbon-clone reel seat adds to the featherlight feel. The best-selling 12ft 3lb version feels so good you won't want to put it down.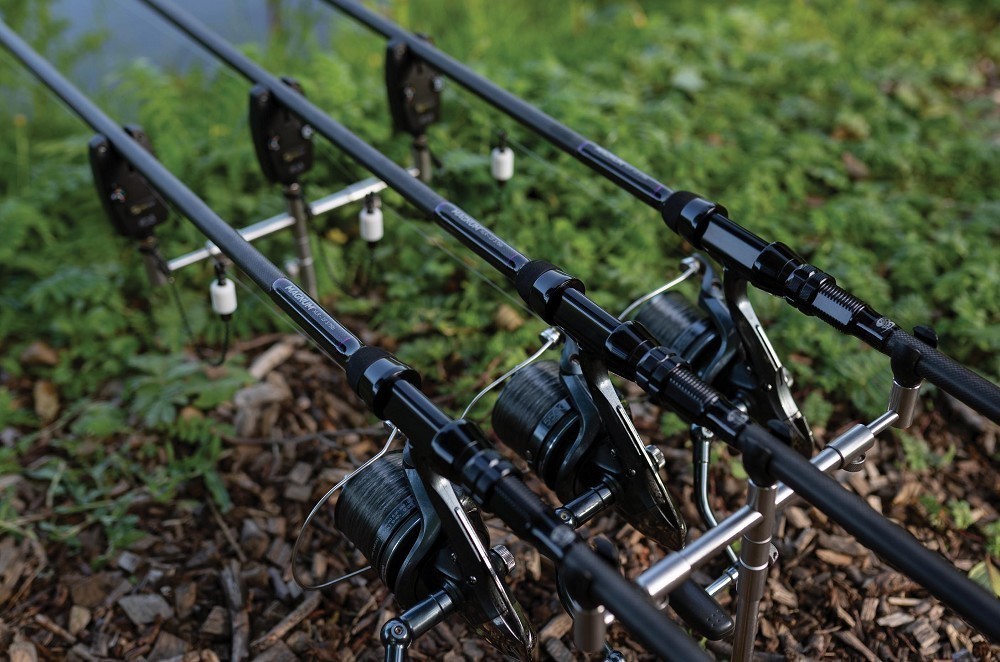 Magnum XLR - it was initially a sort of concept rod to show off what a true casting tool could look like - but it proved so good they've put it into production!
Ah, so they're soft margin tools then?
Not at all! They might be slim and light, but these X5s have all the power you'll need for most angling situations. With double-leg titanium-finish Sea-Guide TUXTLSG ringing and an anti-frap tip guide, line sails out at ease. Like all Carp Spirit Magnum rods, the blanks have a semi-fast action, which is the perfect balance between casting power and fish-playing cushioning.
Sounds like an expensive package?
These are serious rods, but genuinely cost less than you might think. The 12ft 3lb version has a recommended retail price of £199.99, which, considering all the features and the build quality, is pretty amazing. There's another 12-footer in the range with a 3.5lb test curve and a £209.99 price tag, plus a 13ft 3.5lb version that retails for £219.99. In this price bracket, the Magnum X5 range is a serious contender.
carpspirit.com/en