Carp Spirit Magnum X1 Nets
Our love affair with Carp Spirit has just turned into a full-blown orgy with the release of this delicious carbon-handled net!
You can tell Carp Spirit mean business by the fact they have recently added top carper and all-round nice guy Ian Russell to their roster of sponsored anglers - and they fact they have a huge list of products few others can match. If you chucked in your own reels, you could completely kit yourself out from bivvy to hooks with Carp Spirit gear, and these quality landing nets are part of that mammoth range. The Magnum X1 nets come in Standard and 'Multi' formats, so you are catered for no matter what type of carp angling you do.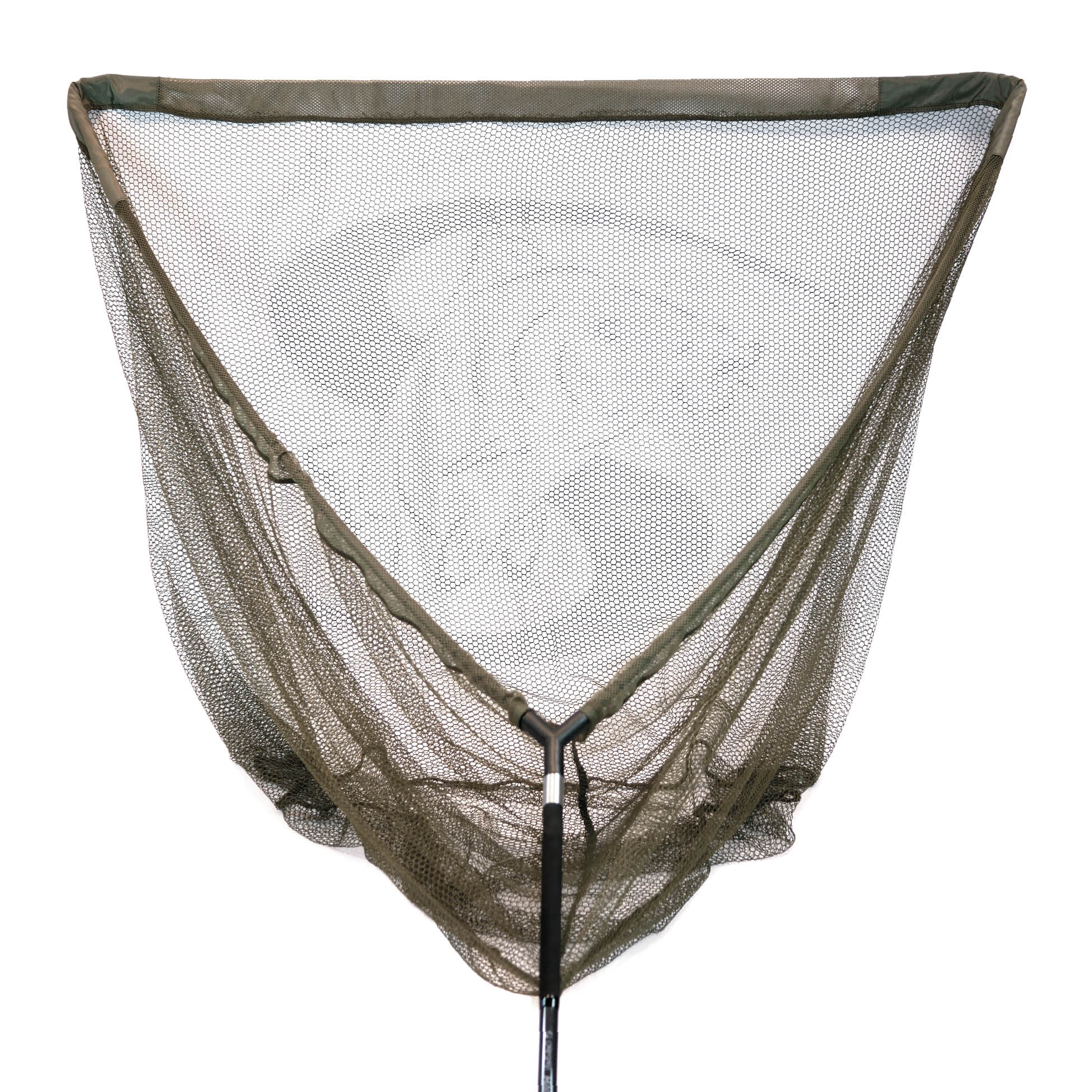 The Big Questions
What are these nets?
New for this year, both these nets and handles are clearly driven by a need to be lightweight and manoeuvrable, yet sturdy and well finished. The backbone of these two nets is provided by the high-modulus carbon handle which has a reinforced section of 3K carbon weave directly behind the spreader block - the area that takes the most strain as you attempt to scoop a fish into the net at the final moment of a fight. The spreader block itself is also made from carbon and has a moulded one-piece construction for rigidity and strength, and to keep the weight down.
What is the net itself like?
The 42-inch mesh is super soft and fish-friendly. It has a muted green colour, with a large print of the Carp Spirit logo subtly visible on the flat panel between the two arms. There is also a magnet in the base of the net which marries up with one in the handle, so you can clip the mesh out of the way when it's not in use. When you need to use it, the weight of the fish sinking into the net will quickly release the magnet and the net will billow out to its full capacity.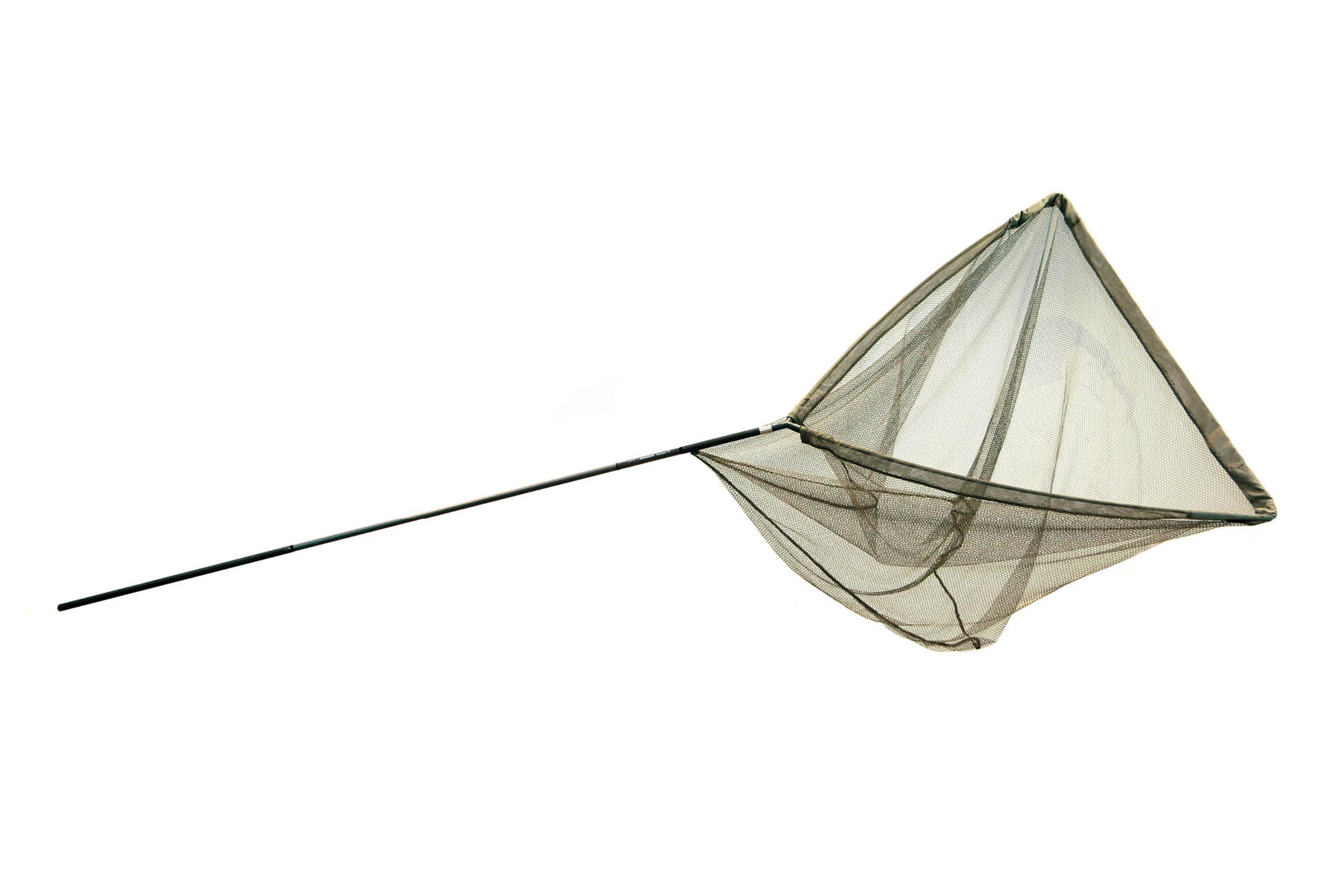 What is the difference between the two models?
The Magnum X1 is a standard landing net and handle, with a 6ft reach. The Magnum X1 Multi-Net is a much more versatile proposition with a handle that can be used at three different lengths. Made up of three pieces of carbon, the Multi-Net's handle can operate at 9ft if you're fishing steep banks or using Zig Rigs; 6ft for a standard set-up; or 3ft if you are fishing from a boat or find yourself in a really tight swim or canal towpath. Other than that, it's got all the same features as the standard net.
What makes these nets stand out?
There are a couple of interesting features that show a lot of care and attention has gone into the production of these nets. The front tensioning cord between the arms is often the first thing to snap or deteriorate on any landing net, but Carp Spirit have built these nets so the cord is easily accessible for replacement or retensioning if needs be. The rolled stainless-steel ends of the arms also help increase strength and longevity and help stop twist when setting up and packing away.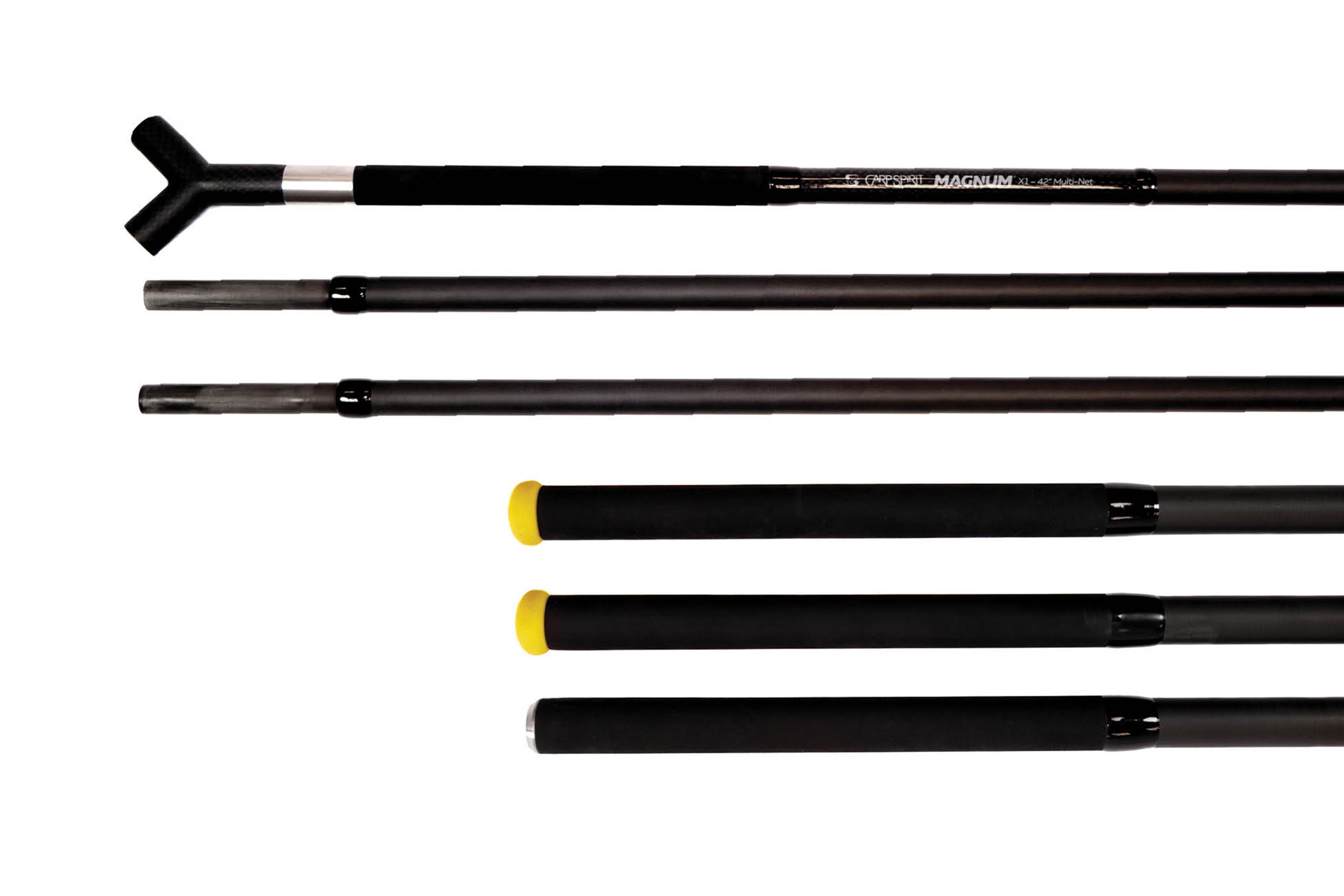 What are they like overall?
The Standard Net is £99.99, which is cheaper than the sum of its features would suggest. This is clearly a premium net that's built for strength and ease of use. From the mesh magnet to the anti-slip Japanese shrink wrap handle over the carbon handle, there are touches of class at every turn. The Multi-Net - which comes in at £35 more - is perhaps even more impressive due to its versatility. It really is a net for all seasons, whether you're a boat angler or compulsive Zig-user.