Carp Spirit Razor Points
If you thought Razor Point hooks were no more then this is welcome news
It's amazing how quickly and easily some products can become much-loved essentials. This was certainly true of the Razor Point hook range, which swiftly gained an incredible reputation for strength and, above all else, sharpness. In fact, when news of their disappearance from shop shelves spread, many anglers hoarded packs to last long into the future. Thankfully, however, that retail exile has now ended, with Carp Spirit taking up the baton and re-introducing this legendary brand to our shores.
---
YOUR BIG QUESTIONS
What is it about Razor Point hooks that makes them so special?
Well, they were designed from scratch to exacting standards and tested to destruction before being released. Experienced anglers immediately spotted they were a cut above your average hook and the brand's reputation was forged.

And now they're back?
Yep, the Razor Point marque had disappeared from shops for a few years but Carp Spirit have snapped up the distribution rights and now the original hooks are back, exactly as before.

Why should I be excited?
These hooks are seriously good. Boasting Dura-Point technology, these hooks have what Carp Spirit say are "the sharpest, longest, most-durable hook points" available, even after multiple uses. They're also made from high-carbon steel which gives them incredible strength and durability. Being coated in PTFE also provides these hooks with a low-glare finish and reduces friction at the crucial moment of pricking the carp's mouth.

They certainly look well made…
It's all about attention to detail with Razor Point hooks. They have a truly closed eye on every hook, which is not something other brands can guarantee, meaning your hooklink won't be damaged, particularly when using a Knotless Knot. If you opt for a barbed version then the micro barbs are also precision engineered to offer great hook holds without slipping.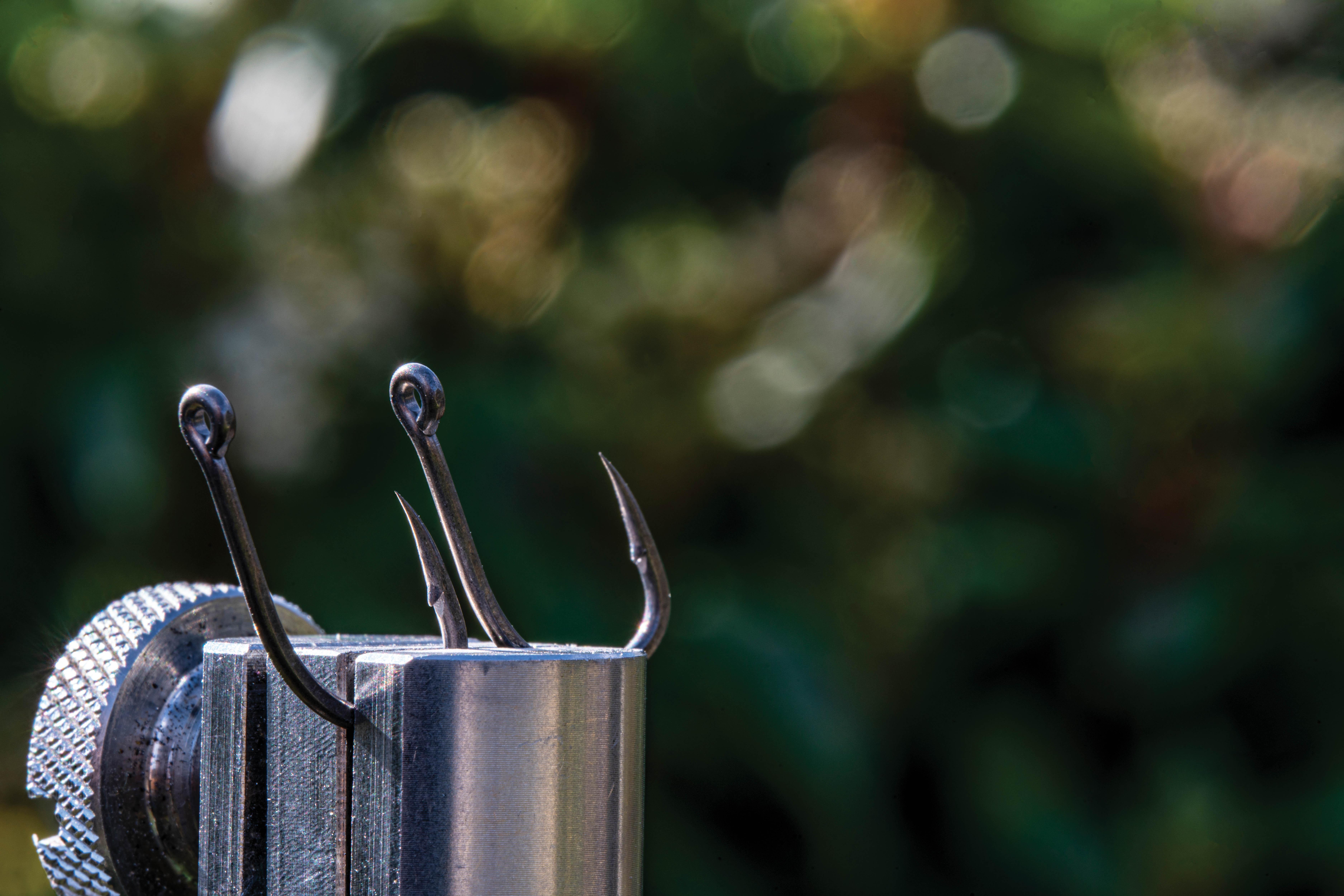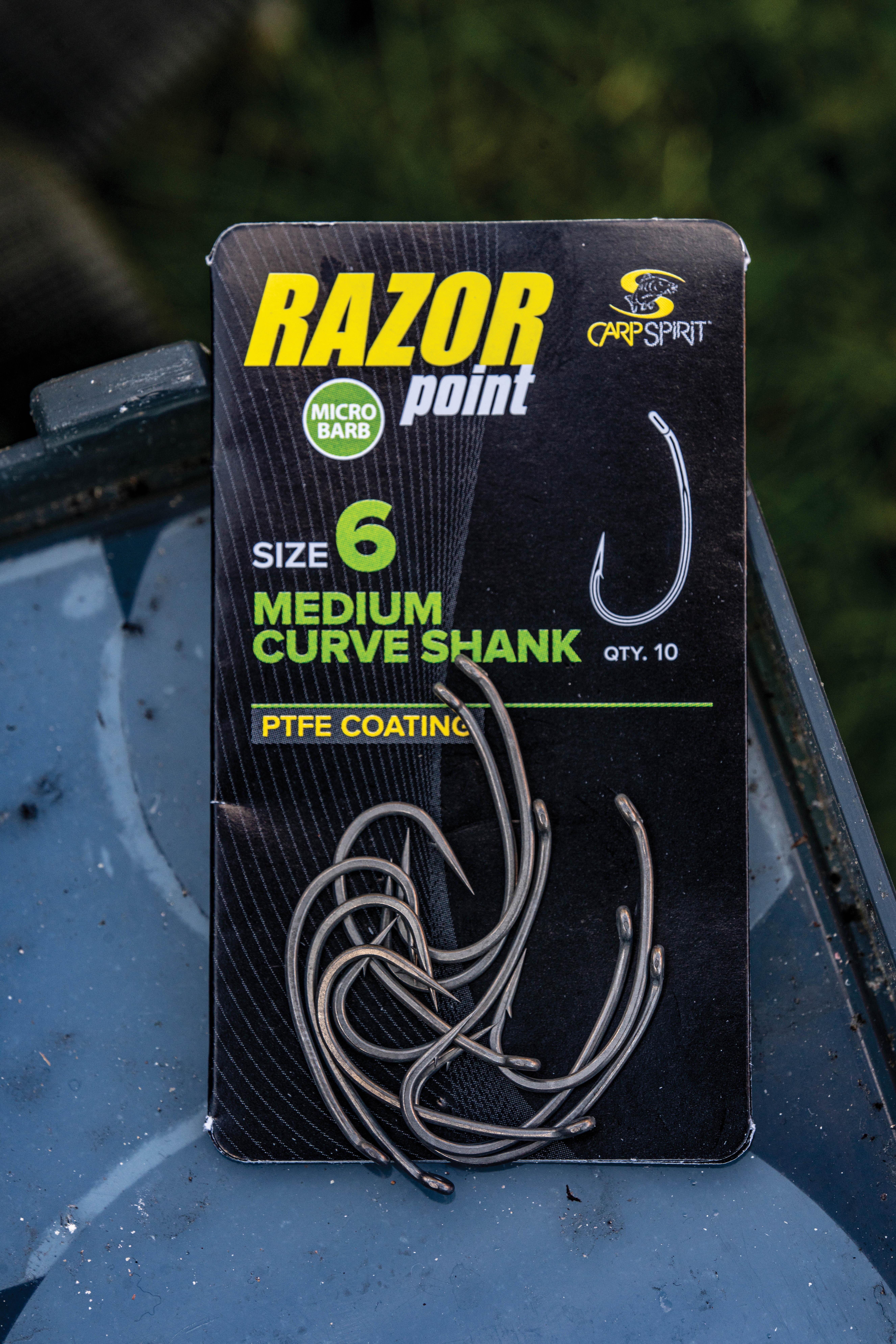 What options have I got?
There are currently a total of seven different patterns available, with barbed or barbless options. You can choose a Boilie Beak Point, a Continental XS, a Long Shank, a Medium Curve Shank, a Short Curve Shank, a Stiff Rig/Chod or a Zig & Floater. Those options will cover you for just about every angling eventuality. The Medium Curve Shank is perfect for the fashionable Ronnie Rig, while the Stiff Rig/Chod is a hook with an impeccable pedigree when used with stiff materials like fluorocarbon. Unlike some stiff rig hooks, its eye is only slightly out-turned, which offers a lovely aggressive presentation when using D-Rigs. Elsewhere in the range, the Boilie Beak Point and the Continental XS are tough all-rounders that can be used on pop-up or bottom-bait rigs. We hear a new - and very unique - pattern will be added to the collection later in 2020, so stay tuned for that.

Will I spot them easily in my local tackle shop?
The hooks are as good as they've always been, but Carp Spirit have tinkered with the packaging for a couple of reasons. The old-style boxes have been replaced with more traditional packets leading to an 80% reduction in plastic - something Carp Spirit are passionate about across their product lineup. As a result of this simpler, cleaner packaging the price has also come down. These hooks now have a recommended retail price of just £4.29 for a packet of 10. Given all their features and their cast-iron reputation, you'd be foolish not to give them a go next time your tackle box needs restocking.