Daiwa 20 Emblem 45 SCW 5000C QD Reels
Daiwa have brought a touch of sparkle to their latest Emblem...
There have never been so many reel producers in the carp market, so the traditional 'big two' of Shimano and Daiwa are having to draw on all their expertise to stand out. With the launch of this new Emblem, the latter have certainly done that. The gold spool, seen on previous classics like the SS2600, is what will grab you initially, but this being Daiwa, they haven't just dressed up any old cogs and gears in a fancy frock. Along with its less-colourful sibling, these are all-new reels incorporating the latest technology and designed to keep the Emblem name at the forefront of carpers' minds for years to come. The perfect combination of brains and beauty? Let's take a look at five key features of this potential gamechanger.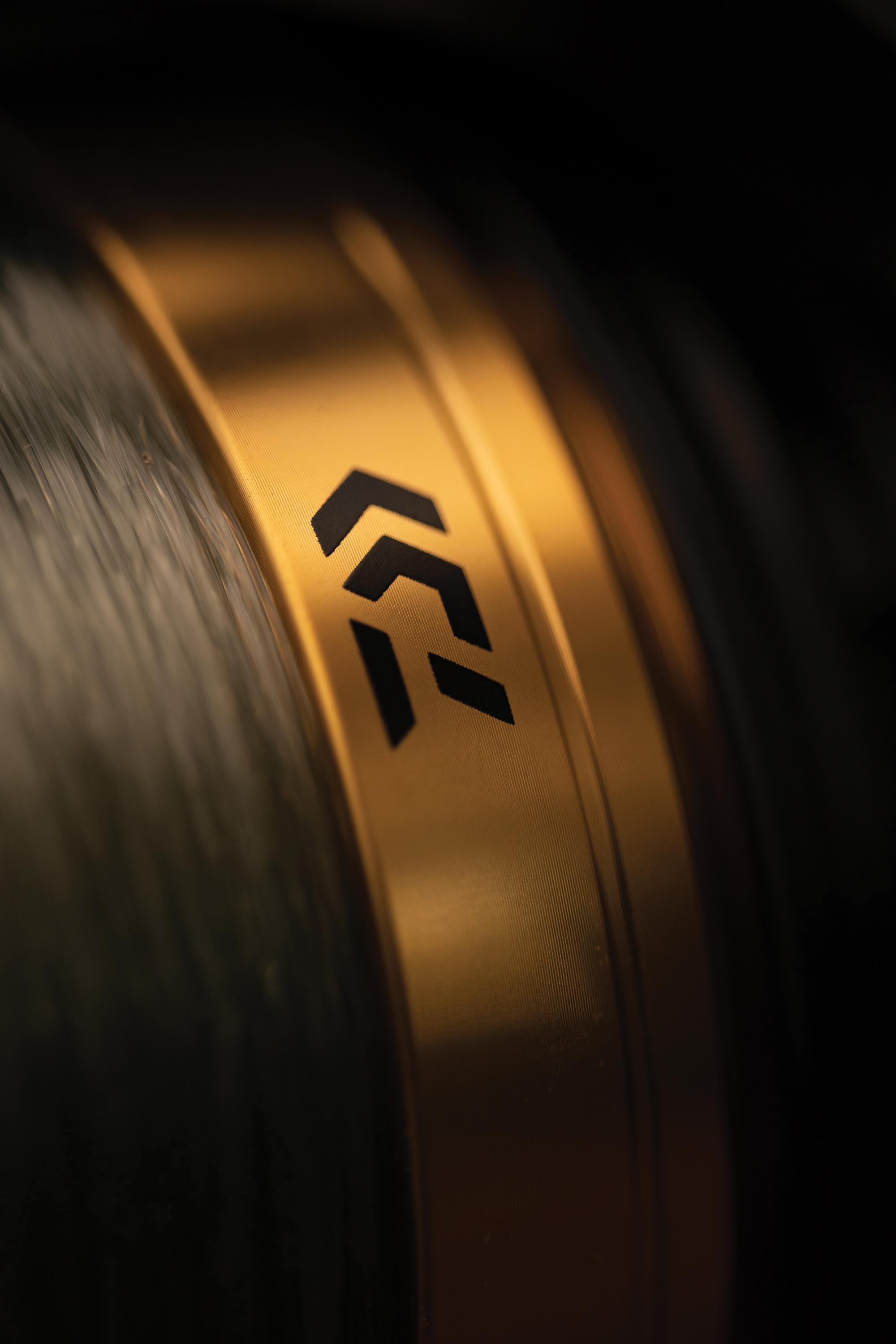 1 Not just for show
You can't talk about these reels without acknowledging the distinctive gold spools. They might potentially divide opinion, but early feedback suggests most anglers love them. And they're not just for show. You get two with the reels, an LD and an LC version. The former's initials stand for Long Distance and it is capable of holding 530m of 0.35mm line, while the Long Cast version holds 300m of 0.35mm line.
2 Long-range power
The 45 part of the name is a reference to the 45mm height of the spools. According to their own extensive testing, Daiwa have concluded this is the optimum size for long-range casting, offering improvements of up to five per cent. The LC spool also boasts a double lip which helps channel line in a much smoother fashion through your butt ring, increasing casting efficiency.
3 Slow Cross Wrap
SCW is short for Slow Cross Wrap, a special type of oscillation (that's the spool rising and falling as you reel in) developed by Daiwa. The aim is to provide orderly line lay but without putting line down directly on top of what's already on the spool. By cross wrapping, you get much less chance of line 'bedding in' and causing resistance when you cast.
4 Classic Daiwa touches
This is a reel that clearly respects its makers' heritage yet looks to the future. Representing fond nostalgia, you've got the aforementioned colourful spool and
also a one-touch folding handle with a wooden knob on the end. Modern touches include Daiwa's QD quick-drag system, a high-impact line clip, Air Rotor for durability and reduced weight, and DigiGear II cogs for long-lasting smoothness.
5 Facts and figures
These new Emblems weigh just 645g (or 22.8oz), which is impressive for a genuine big pit reel, and have a gear ratio of 4.9:1 leading to a cranking ability of 104cm of line per turn of the handle. This is clearly a quality all-round package, but the recommended retail price of these new Emblems has been kept down to a sensible £225. Expect to see a lot of them on the bank in 2020.