Daiwa's New King Of Slings!
The safest way to rest and weigh
A calm and composed angler is a safer angler, so in the few minutes it takes to buy yourself some time to think and gather your scales and camera kit after landing a significant fish, it pays to secure your prize in something secure that's capable of helping, not hindering, the weighing process, and we've found the perfect offering: Daiwa's new Floating Weigh Sling.
THE BIG QUESTIONS
A 'floating weigh sling'. Why does a weigh sling need to float?
A valid question. These hybrid products are designed for the short-term retention of fish before they are weighed, so in effect this is a replacement for the carp sacks of old. Fish should be retained for as short a time as possible, but this product allows you to do so safely, then weigh the carp without transferring it to another sling.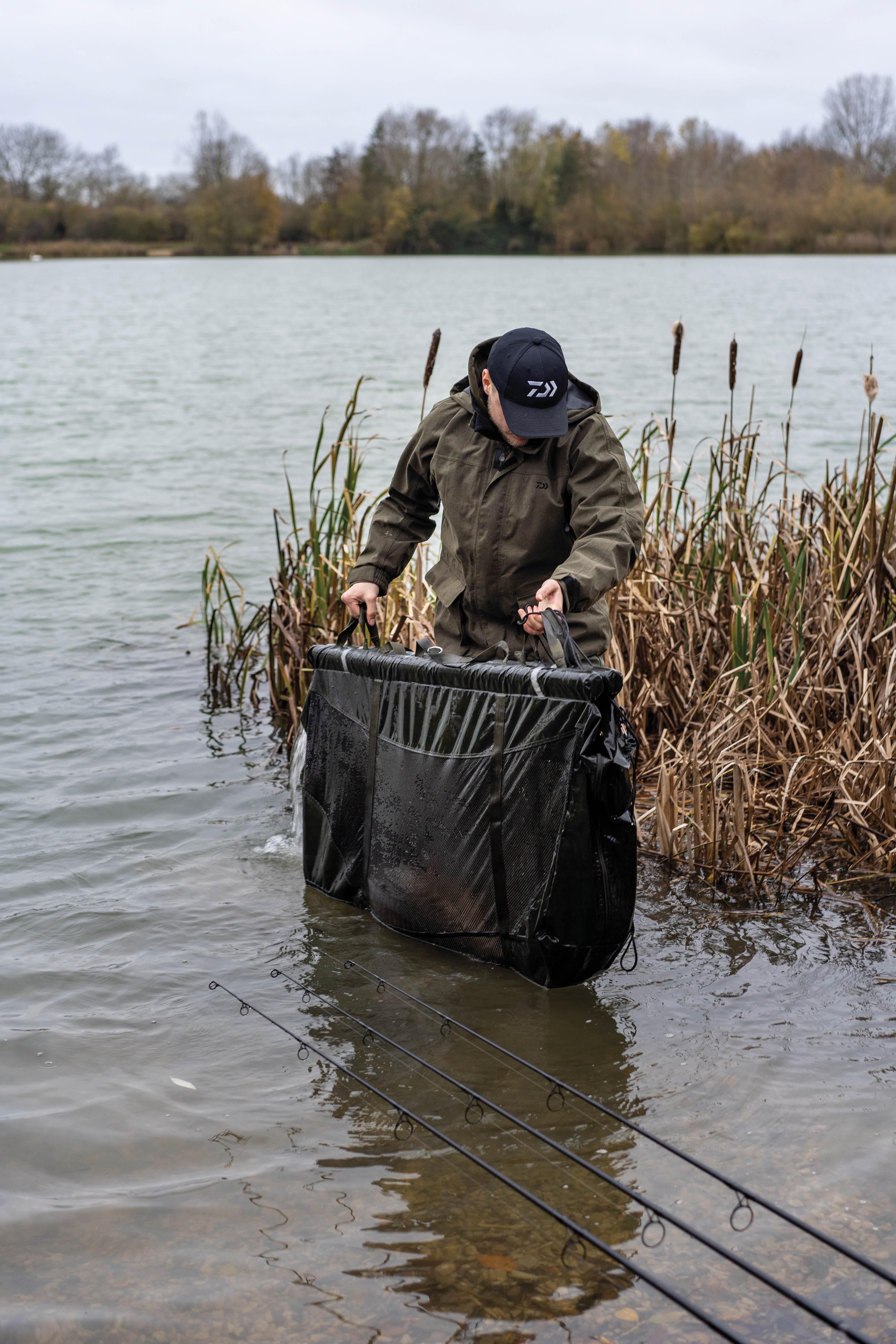 Gotcha. How does it stay safe?
This model has inbuilt floats to keep it upright in the water and plenty of holes and large mesh panels for waterflow. It's also got high-quality double zips to keep the carp secure. It can house even the biggest carp and has heavy-duty carry handles at each end to help transport your PB to the bank in the safest way possible. The design also means there are no pinch points to put undue pressure on a particular part of the fish when lifted from the water.
Should I be worried the fish might escape?
Nope—this thing comes with belt and braces. Firstly, there's the heavy-duty tether cord with a brass screw attachment for a bankstick. Second, you'll find a carabiner clip to secure the zips. And thirdly, reflective strips on top to help you keep an eye on it in low light. And it's all yours for £59.99.
---