Deeply Dippy From Guard Pro
If you care about disease prevention, this new solution is a winner
As most anglers know, aquatic diseases can wipe out fish stocks very quickly, and one of the biggest causes of transfer from venue-to-venue is anglers bringing wet nets from one water to another. Drying your kit completely is one way to avoid this potentially deadly transmission, but that's not always possible, so dipping your nets, slings and mats in a liquid like Guard Pro's Net Dip is a simple way to eliminate risk.
Sold in concentrated form in 1l containers, this odourless liquid has a slight blue tinge and is the same formulation used by fisheries in their large dip tanks. Unlike other liquids, this solution goes on working once dry to keep treated areas contamination free between cleaning cycles. It's also completely non-toxic and works quickly - killing a huge range of micro-organisms and pathogens in 15 seconds.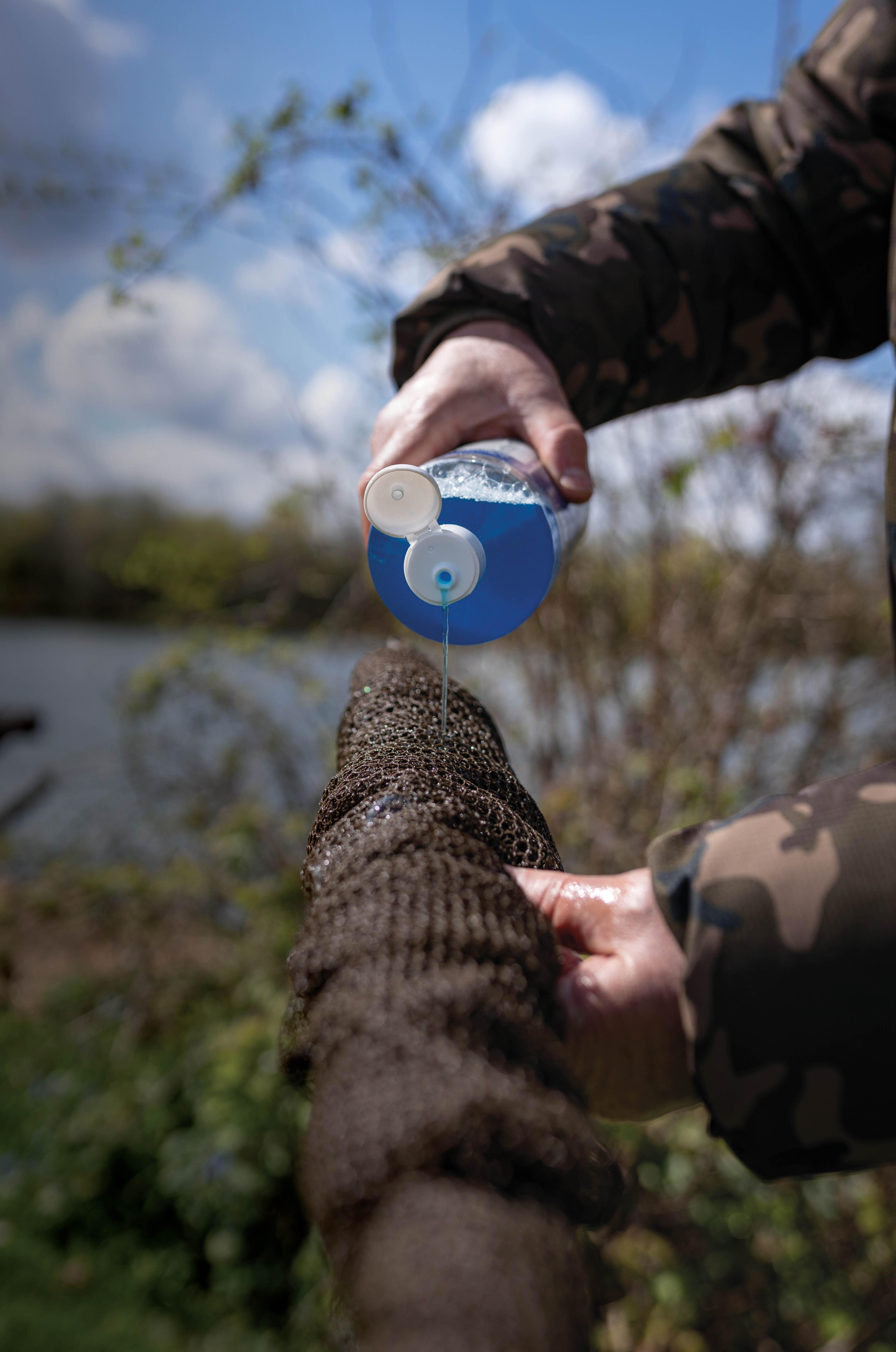 It won't corrode metal or degrade cloth, rubber or plastic, so you're safe to fully submerge your slings and nets without any worry. Soluble in all water, Guard Pro Net Dip also works on already-dirty surfaces, so if your mat or net contains traces of fish blood or faeces it will still provide protection.
It kills off koi herpes virus (KHV), coronavirus, Weil's Disease, E.Coli, MRSA, legionella and many, many more potentially harmful diseases and virus that could threaten the health of yourself and the fish you are targeting. £5.00
---