Fishing Sim World Pro Tour
The makers of Euro Fishing are back with an even bigger and more immersive virtual experience
From the pixelated days of Jack Charlton's Match Fishing on the ZX Spectrum, through to Sega Bass Fishing on the Dreamcast and beyond, angling has fleetingly captured game-makers' attentions but has never really found a permanent home. Until now. Dovetail Games have been banging the drum for anglers in the virtual world for a few years following the successful introduction of Euro Fishing and are now back bigger and better than ever with Fishing Sim World: Pro Tour.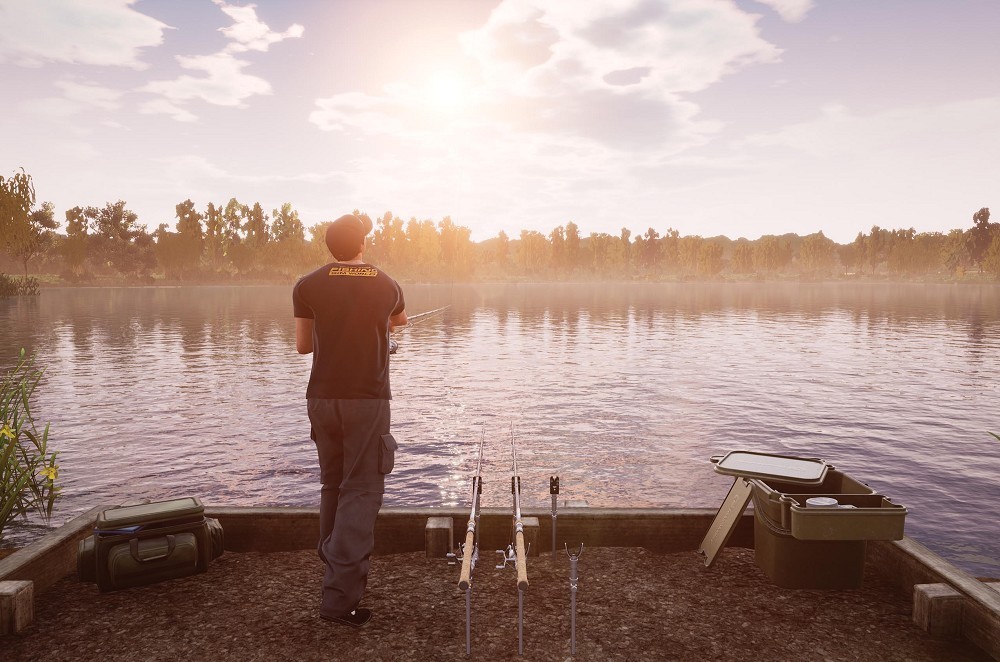 Fishing Sim World: Pro Tour
The Big Questions
Pro Tour sounds more like golf than fishing?
This latest update is all about carving out your own career as a touring angler across various disciplines, lakes and species, so it's definitely got that ultra-competitive edge and there's a 'cut' system a bit like golf during the four-day matches.
Hang on, do I recognise some of these people?
You probably do! Along with endorsing the game, you can also compete against Ali Hamidi via the leaderboard, as you can a few other British carp anglers like Ian Russell and Dave Levy. In all there are over 100 real-life pros for you to virtually fish against as you battle to become the best in the business.
And some of those venues?
The original Euro Fishing game featured St John's at Linear, and this new version includes the neighbouring Manor Farm Lake on the Oxfordshire day-ticket complex. The Grand Union Canal in London is also included, as is the main lake at Gigantica in France. Each venue is meticulously mapped and looks incredible. The level of detail is phenomenal and you'll be mightily impressed by the pixel-perfect recreations if you know the real-life venues well.
How does the 'career mode' work?
You can select either carp, predator or bass series in career mode (or pick a combination of all three). You'll start as an amateur angler with no sponsorship and no social-media following, and your aim is to turn professional and then 'elite'. You can gain sponsors (and lose them if you barter with them too hard!) including real-life brands like Cygnet, Mainline, Korda, Deeper, Delkim, Trakker, Free Spirit, RidgeMonkey and many more.
Can I challenge my mates?
Absolutely! Part of the attraction of Fishing Sim World: Pro Tour, is the ability to play against real people online across the world. In online multiplayer mode you can set the rules including the length of the session, the weather, the time of day, the fish that count and how the scores will be totted up. If you want to flex your muscles against strangers, the Dovetail Fishing League opens up a world of possibilities with new online tournaments every week and a global ranking system including an Angler of the Month competition. Real-world prizes are set to be on offer for the best virtual anglers.
Any other modes?
Just like in the real world you can fish for fun and improve your skills and knowledge of productive spots on a pleasure session, or dip into the Community and Mastery Challenge System, in which you show off your in-game skills (like casting) to unlock exclusive items.
What fish can I catch?
There are now 29 different species available, including carp, catfish, pike, barbel, tench, bream and zander. Some venues are very species specific, while others could throw up a surprise every time you latch into a fish.
How can I play it?
Fishing Sim World is downloadable for PC, XBox One and PlayStation 4 platforms at just £14.99. The Pro Tour element is a free update for all owners of the original game.