Fox International Easy Shelter+
Pop up and go with Fox's updated Easy Shelter...
It's perhaps a little odd that carp angling hasn't seen more pop-up shelters. After all, mobile anglers are always looking at ways to shed weight and save time when moving from swim to swim. Fox, however, have always been keen on the idea and the original Easy Shelter, released nearly four years ago, has led the way in this sector of the market. Now, though, there is an updated and even better version. Introducing the Easy Shelter+…
£149.99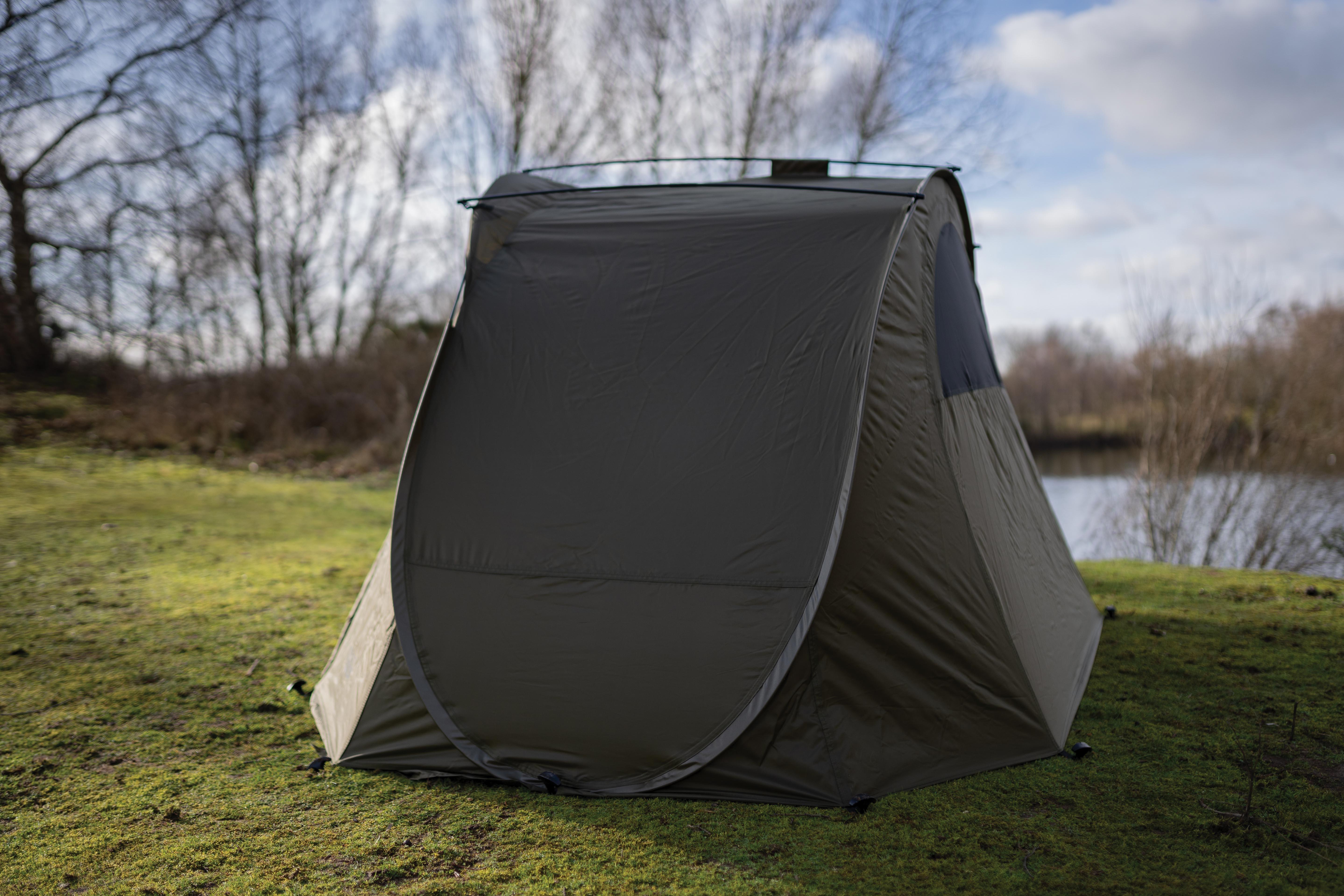 BIGGER IS BETTER
The original Easy Shelter was a cracking piece of minimalist kit, but it wasn't exactly massive. With this updated version, Fox have kept the same mobile ethos but have added a few extra inches to the dimensions. It's now 240cm wide, 145cm deep and 122cm tall, compared with the original's 230cm by 130cm by 115cm.
NEW PEAK
This updated version now features an integrated peak over the front door. There is no need to thread a peak rib through the fabric, as there was in the original version. This increases set-up time and creates more usable space at the front of the shelter while providing better protection from the elements.
MORE SECURE
The support poles that ran from the front to the back of the original shelter had to be guided into metal-lined holes to keep them in place. On this new version, Fox have added retainer mouldings to further improve set-up and packdown speed, and keep the poles held in place more securely.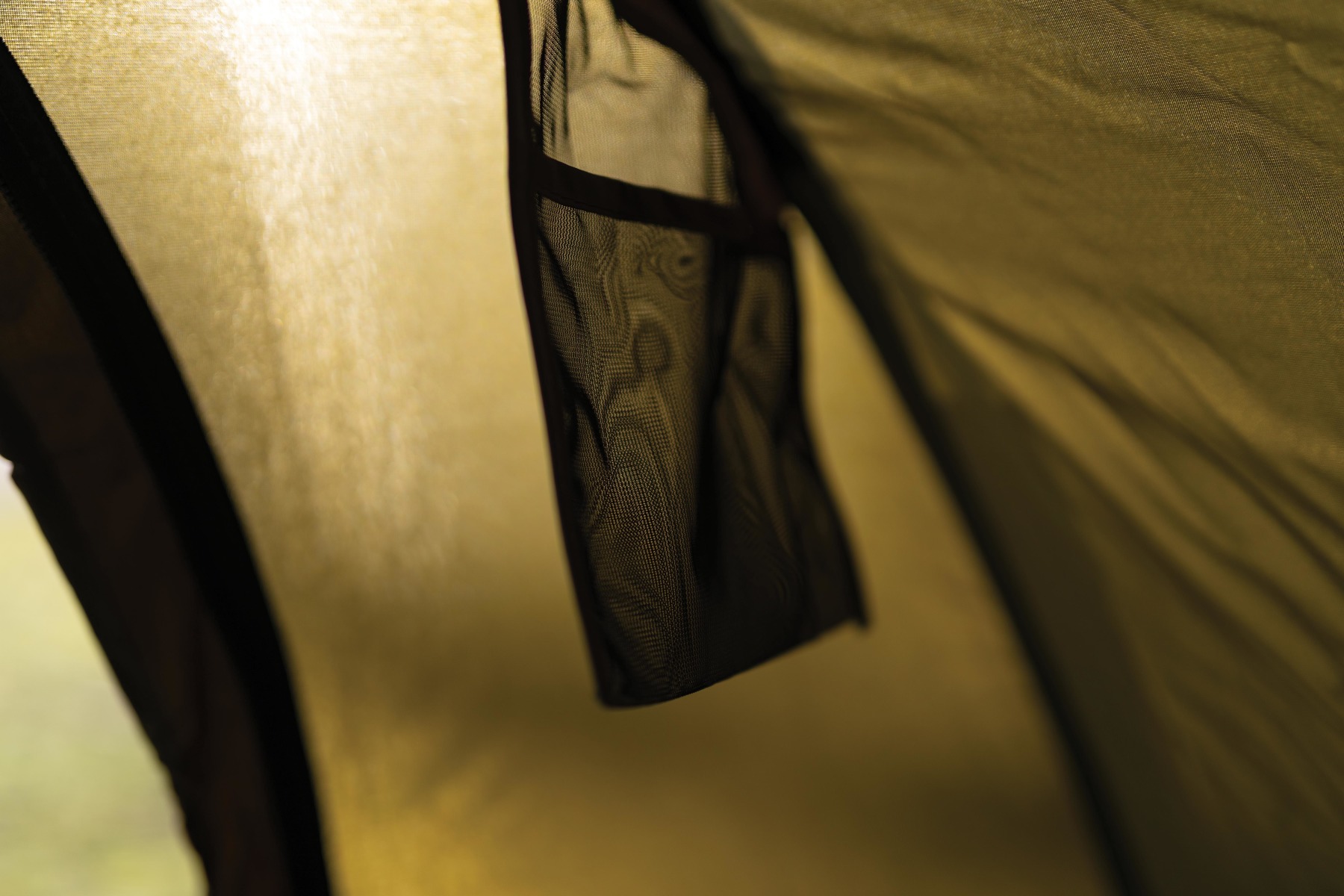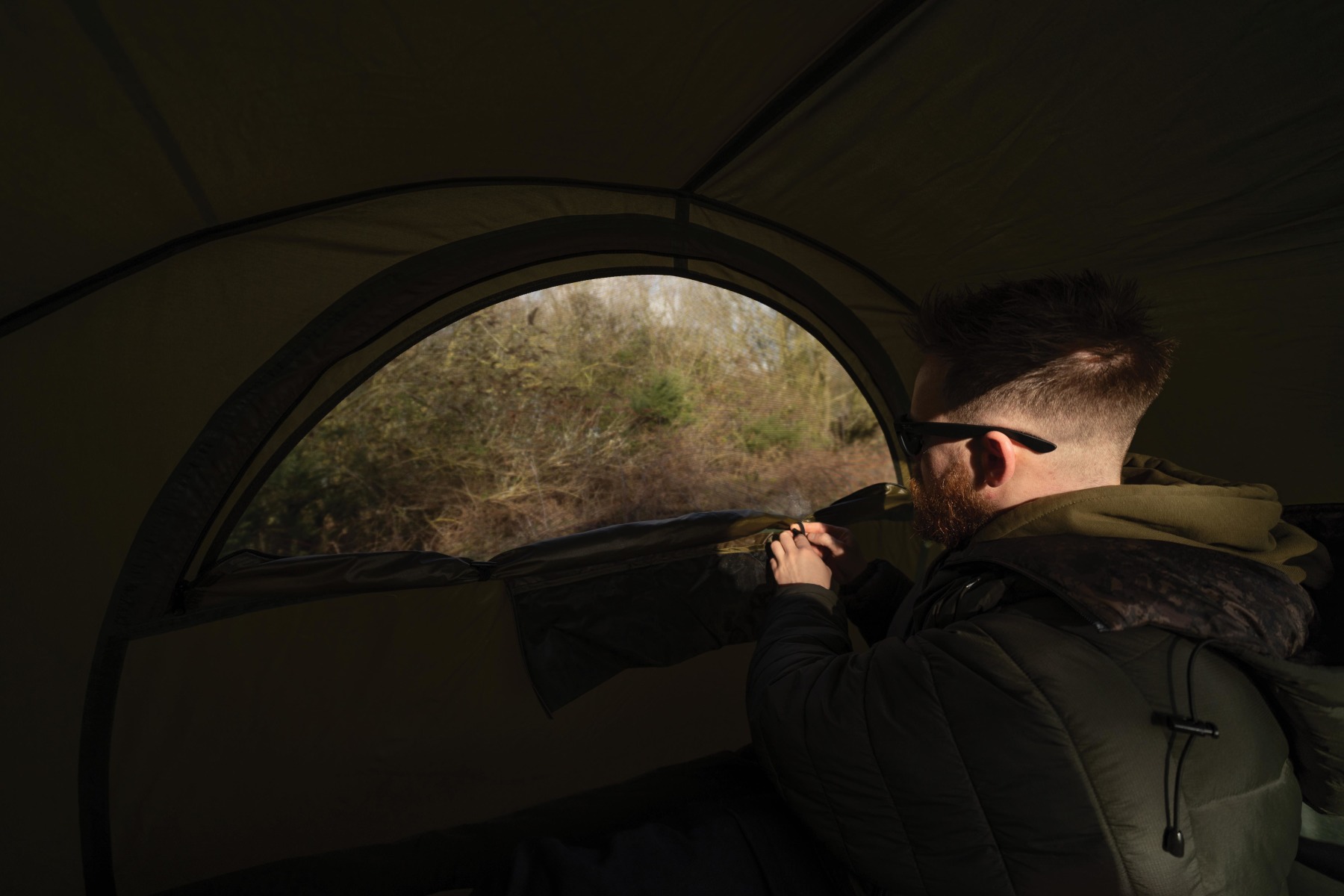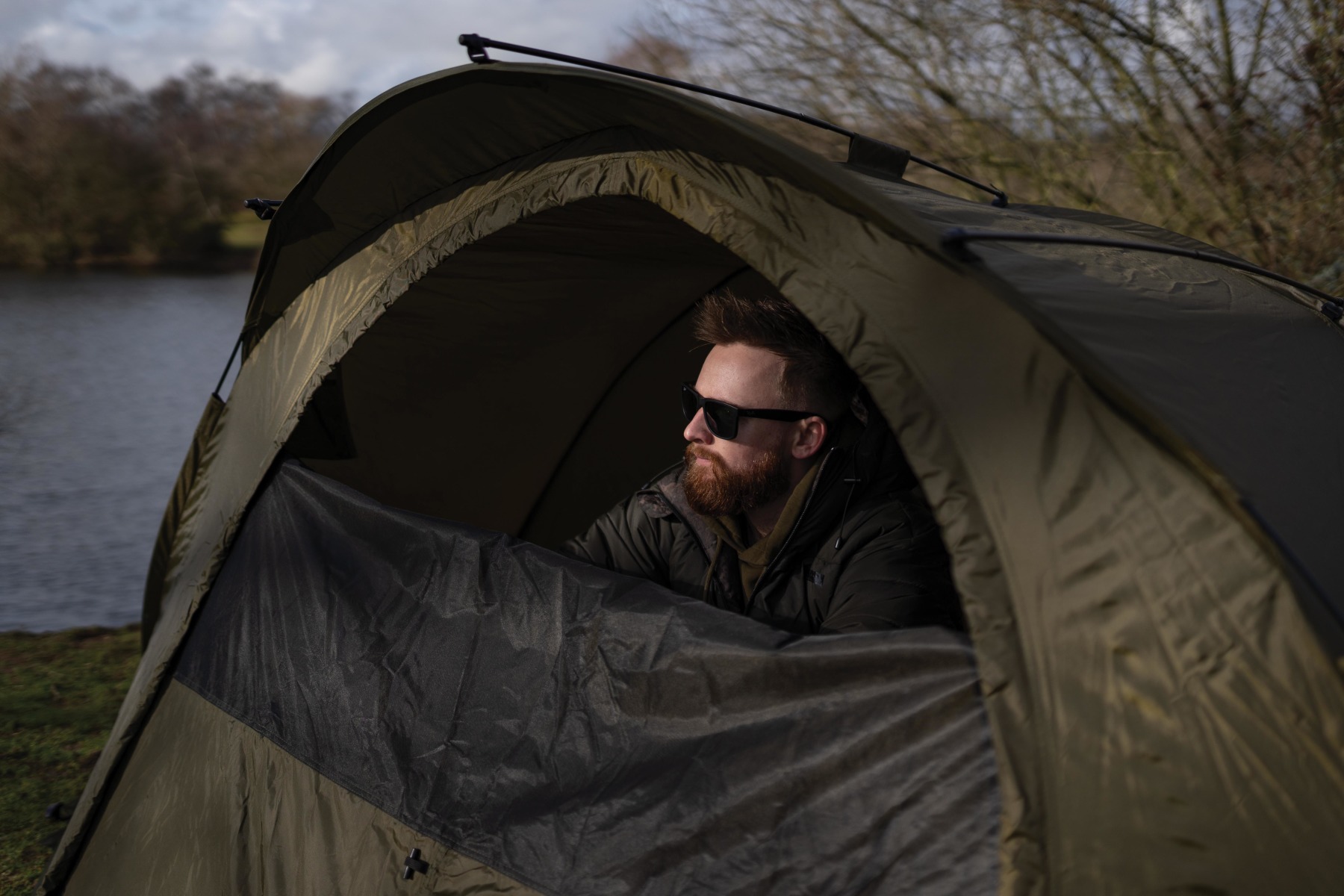 FRONT AND REAR MESH
Like its predecessor, the Easy Shelter+ has mozzie-mesh panels at the front and rear for improved air flow. The design has been tweaked, though, with the rear panel now able to be zipped and unzipped from inside the shelter, so you don't have to even get out of bed to get cooler or become warmer.
BETTER FABRIC
The original was made in Fox's unique camo pattern from polyester with a 2,000mm hydrostatic-head rating. This latest version is a simpler green colour and again is made from hard-wearing polyester but now has a hydrostatic head of 8,000mm for increased waterproofing.