Fox R Series Sleeping Bags
Whatever your needs, there's an R-Series sleeping bag for you
Fox have really thrown their heart and soul into making the most complete range of beds and sleeping bags in recent years, covering all bases for all anglers. That dedication and expertise is in evidence here across the R-Series range. This trio of camo sleeping bags is available in three different sizes, all with the same features.
The key to the warmth of these bags is the stuffing. All three are packed with seven-core hollow fibre, which is treated with silicone to help maintain the shape, prevent clumping and expand the fibres. There are 10mm crash zips for stress-free exits when you get a bite, and the bags can be secured to your bedchair with an elasticated strap and elasticated hoods at the top and bottom. These hoods accommodate bedchairs with single-leg supports, and you also get an internal retaining hood for your pillow so it won't fall out as you scramble to your rods.
Comfort comes from a microfleece-lined base layer with a Sherpa-fleece-lined upper. There are oversized fleecy internal baffles to stop warm air escaping and the zips stop short of your feet area to keep a pocket of warm air where you need it most. Offset panel stitching also aids in this regard, keeping warm air in the bags for longer. ¶ On the outside, these sleeping bags look the part with Fox's popular camo pattern in a durable rip-stop material outer.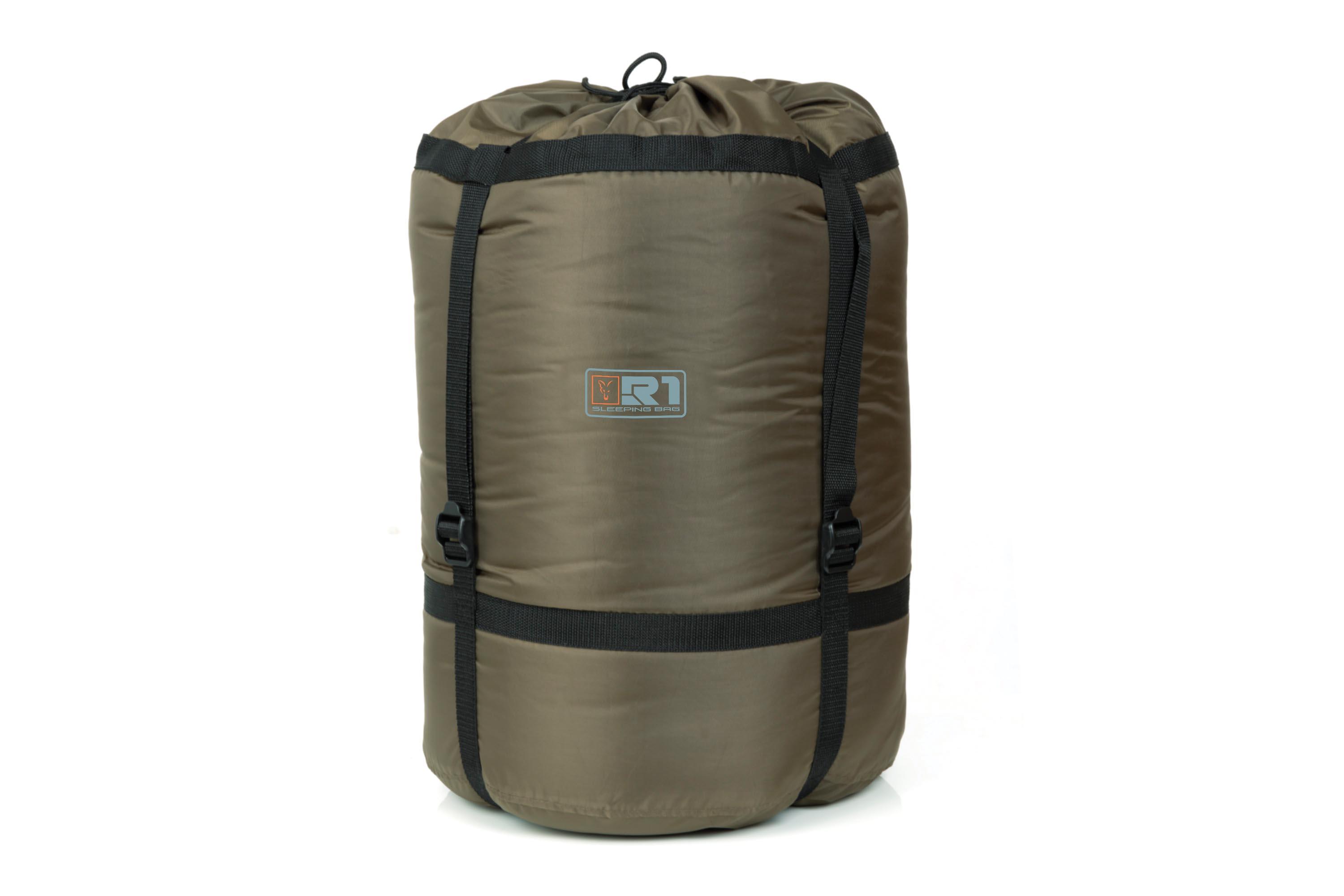 R1
If you've got a narrower bed, this one's for you. The R1 is 88cm wide and 210cm long; weighs 3.1kg and packs down to 33cm by 44cm.
£100.00
R2
Designed for a standard-size bedchair, the R2 is 213cm long and 94cm wide. It weighs 3.3kg and packs down to 34cm by 47cm.
£109.99
R3
With a 220cm length and width of 107cm, this one's designed for wider beds. It weighs 3.9kg and packs down to 34cm by 53cm.
£119.99