Fox's Mini Micron: the iconic wallet-friendly alarm returns with a facelift
Fox have a history of getting the mood just right. Whether it's more recent items like the Supa Brolly or Flatliner beds, or earlier classics like the MK2 Swingers, Euro Pod or even the original bedchair; these Essex boys have the knack for meeting anglers' requirements. The original Mini Micron is definitely proof of this skill. Launched at a time when the choice was shelling out big bucks for high-end buzzers or chancing your arm with unreliable budget options, the Mini Micron was both dependable and affordable. Now it's time for a whole new generation to fall in love with the tall and skinny Micron.
---
---
YOUR BIG QUESTIONS
I'm too young to remember the original - what's all the fuss about?
For many anglers, the original Mini Micron was a gateway to a 'proper carping set-up'. It had no features beyond an on and off toggle, but it carried the classic Fox head logo and it emitted a pleasing and distinctive tone. It wasn't as curvaceous as its pricier brothers and sisters, but its elongated looks became much loved in their own right. Crucially, in a time of ropey cheap alarms, it worked and carried on working in all conditions.
So Fox have re-released them?
This is much more of a revamp than a re-issuing. Think of it like the BMW Mini replacing the classic British version. The 2020 Mini Micron has a similar silhouette, and retains the recognisable on/off toggle of its forebear but boasts loads more features to keep pace with modern requirements.
Go on, hit me with the spec…
The appearance of three buttons on the face of the alarm should give you a clue to its adjustability. You can alter tone (four options), volume (also four options) and sensitivity (two settings). You can also adjust the intensity of the LEDs by holding down the volume button and pressing the tone button. There are two 5mm LEDs this time around - increased from the single bulb on the original - but their red glow and positioning on top of the alarm's ears for maximum visibility certainly has echoes of the earlier model.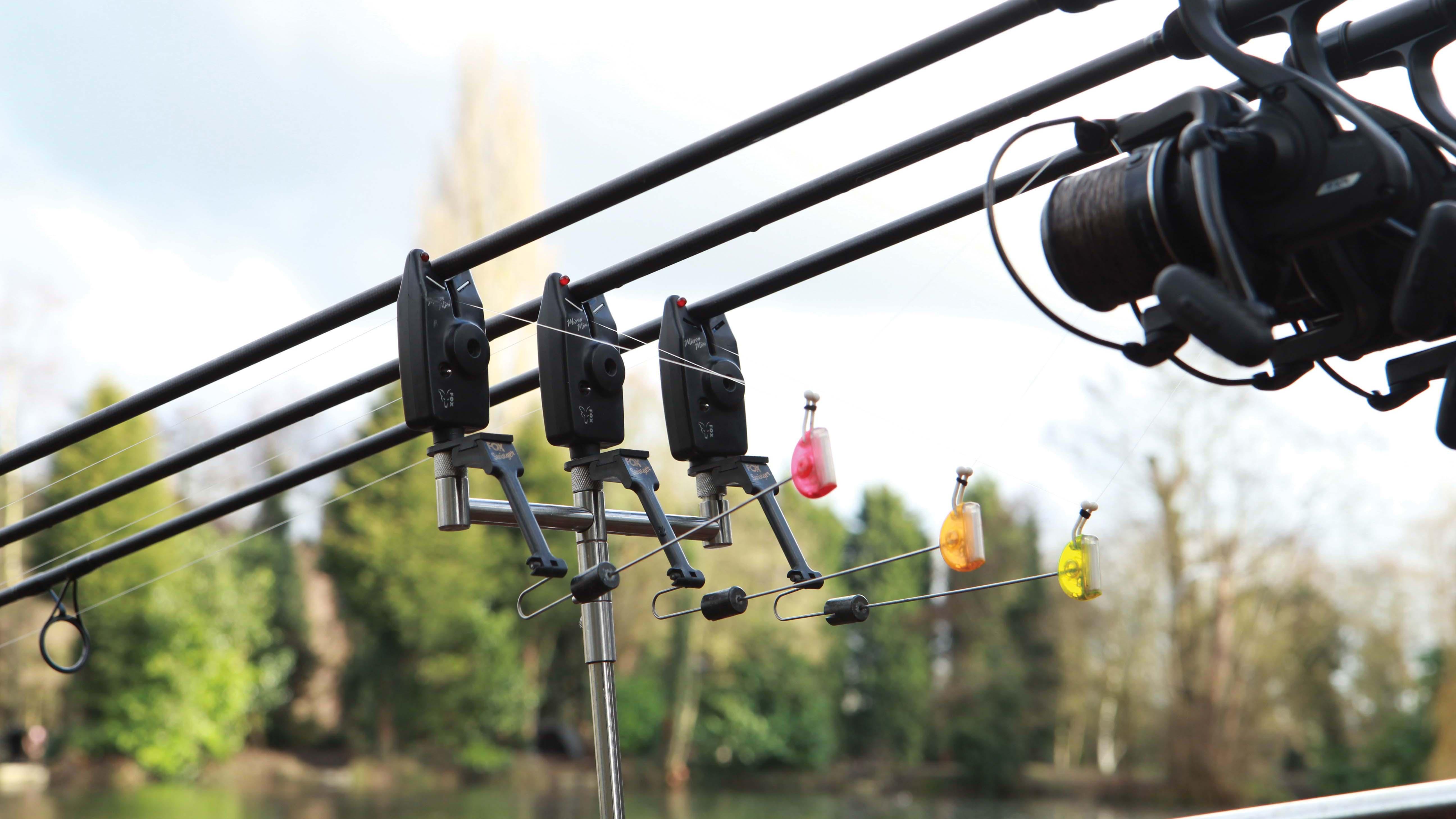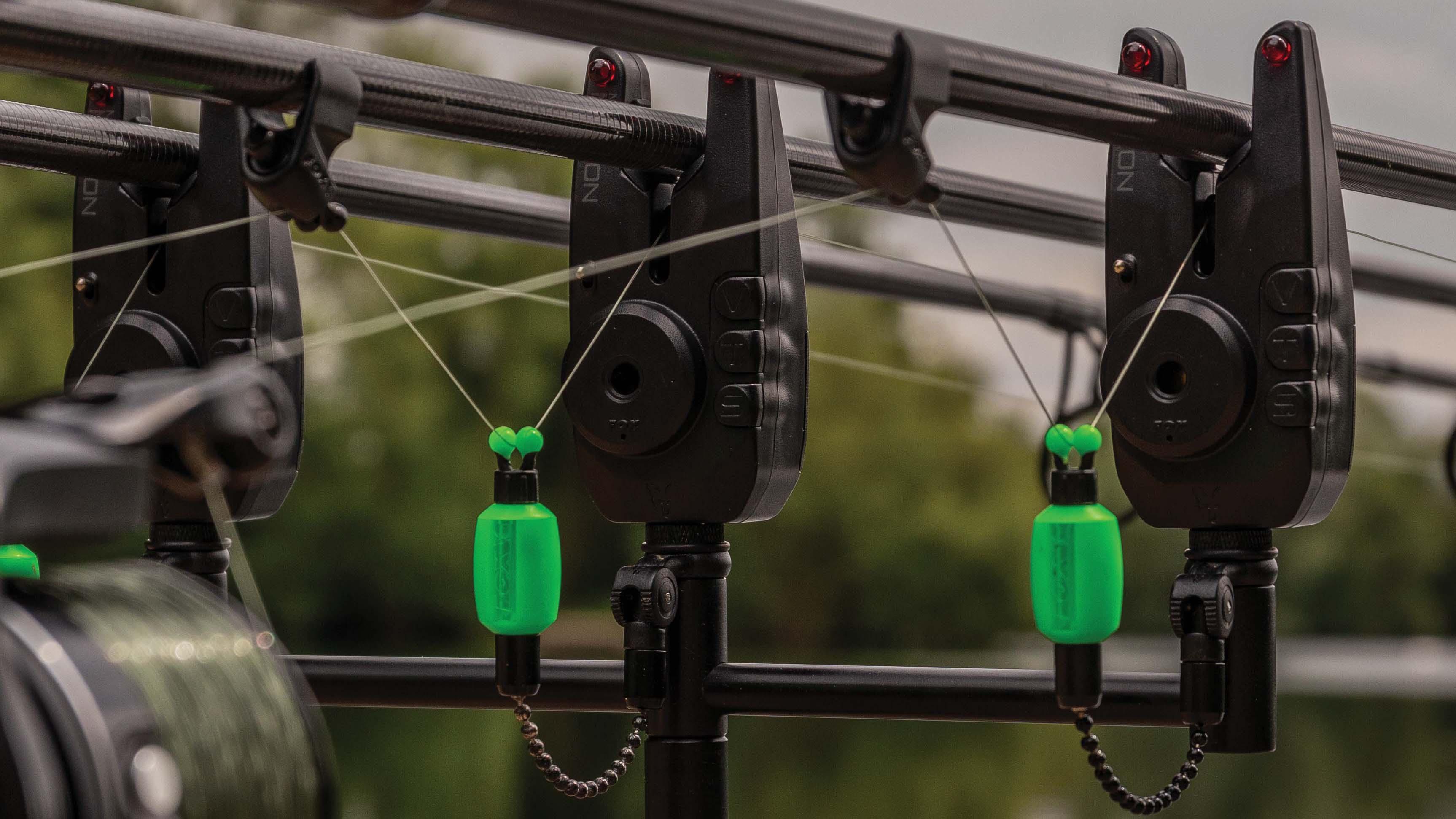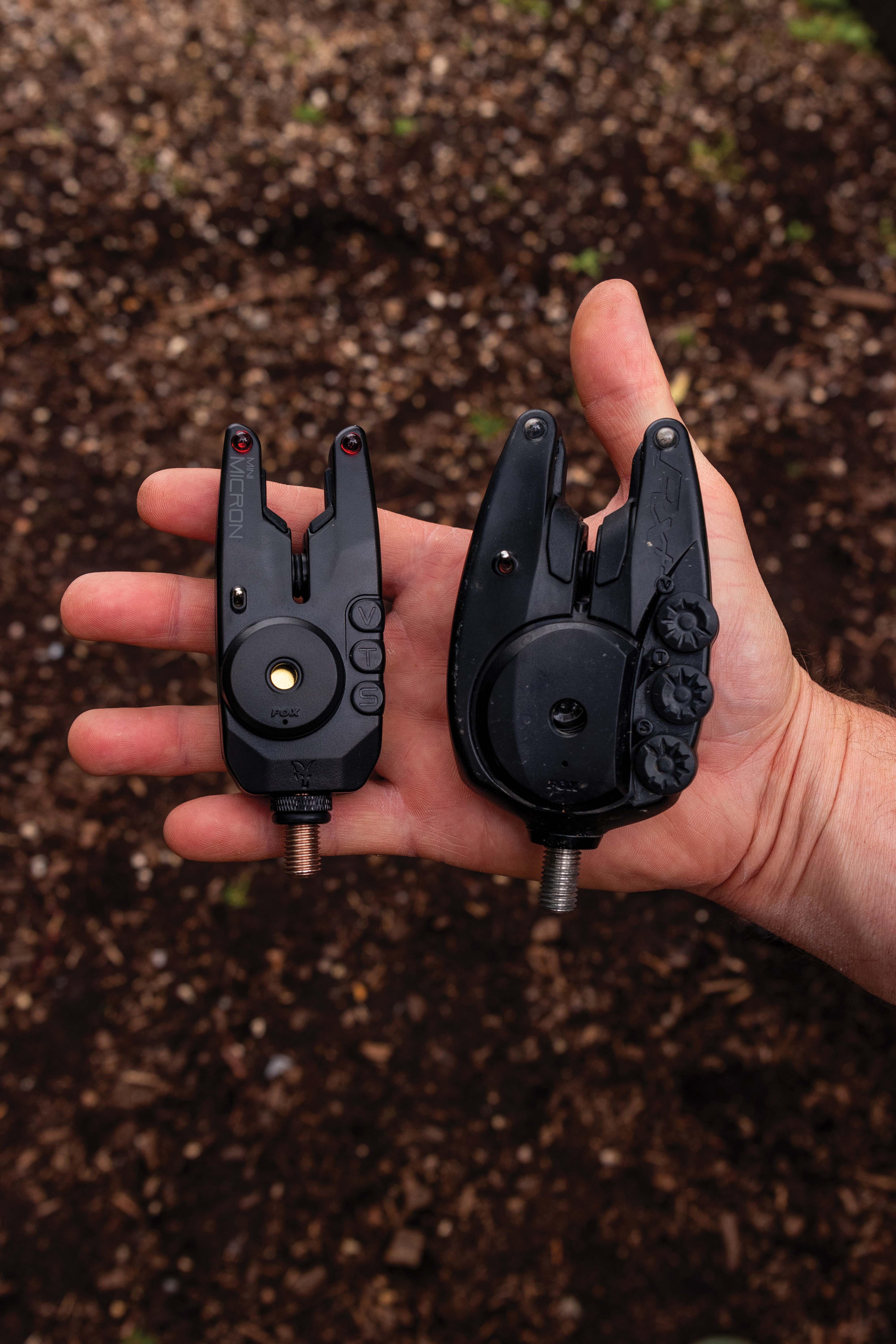 Any other upgrades over the original?
Fox's D-Tec sensing system is used here for clear and consistent bite detection, and there's a 2.5mm power-out socket for use with illuminated bite indicators or sounder boxes. You also get a knurled locking collar for a secure fitment on your banksticks or buzzer bars, a Piezo speaker for crisp sound and rubber inlays on those distinctive ears to cushion your rod and protect it during particularly violent takes.
What else should I know?
Despite the raft of new features, this is a classy but affordable alarm following in the footsteps of its predecessor. It comes with a retail price of just £29.99, including a hard case to protect it during travel, and it takes small N/LR1 batteries, which are cheap and readily available.

Buy yours here
---