Fox Ven-Tec Sleeping Bags
Fox are calling their new Ven-Tecs the ultimate cold-weather sleeping bags...
A comfortable angler is an efficient angler, and with winter still many weeks away from releasing us from its grip, investing in a quality sleeping bag might just be the biggest game-changer you'll experience this year. To that end, Fox have thrown all their expertise into the latest Ven-Tec bags, producing a Standard and an XL version of this Ripstop 5 Season model that they say is the "ultimate sleeping bag for cold-weather carping".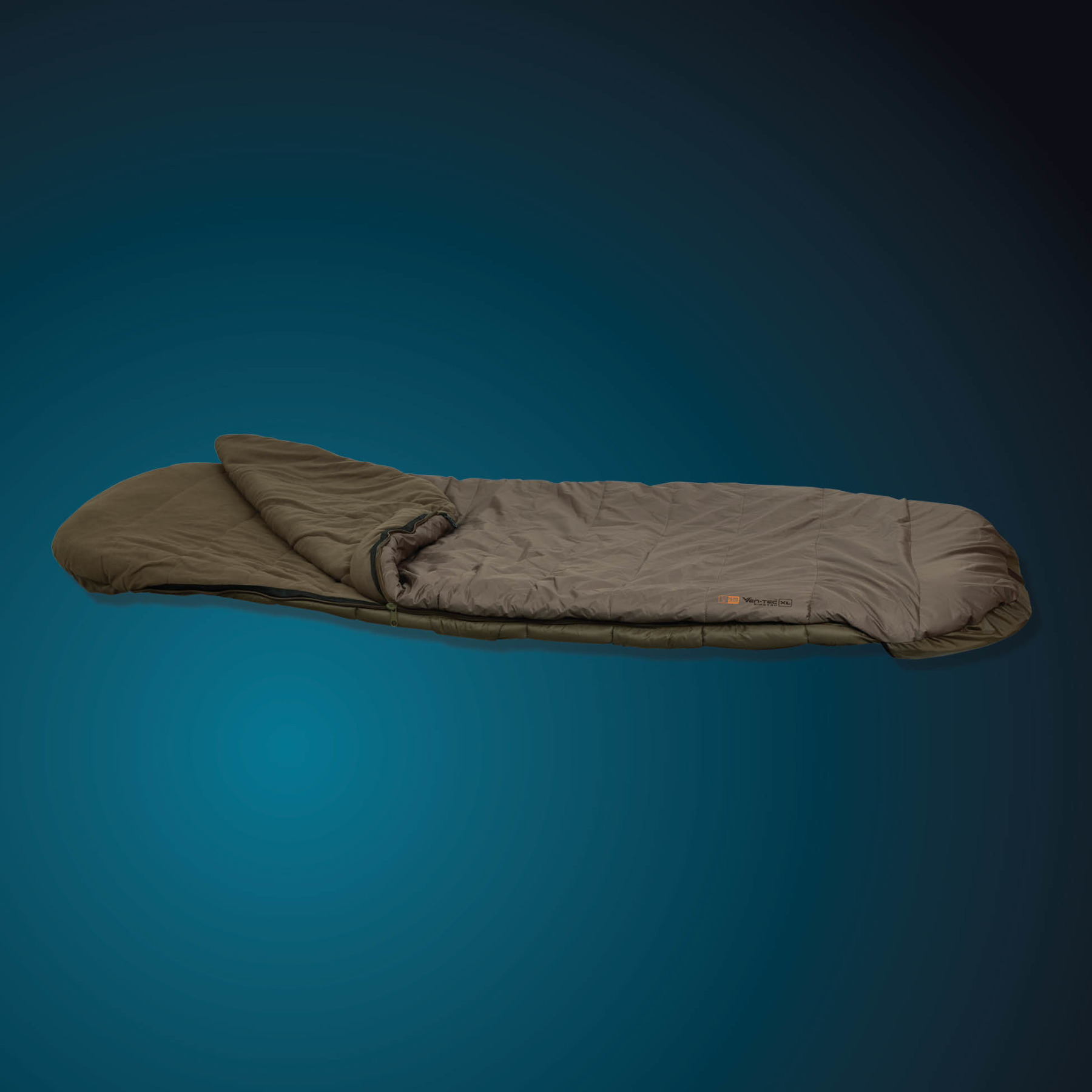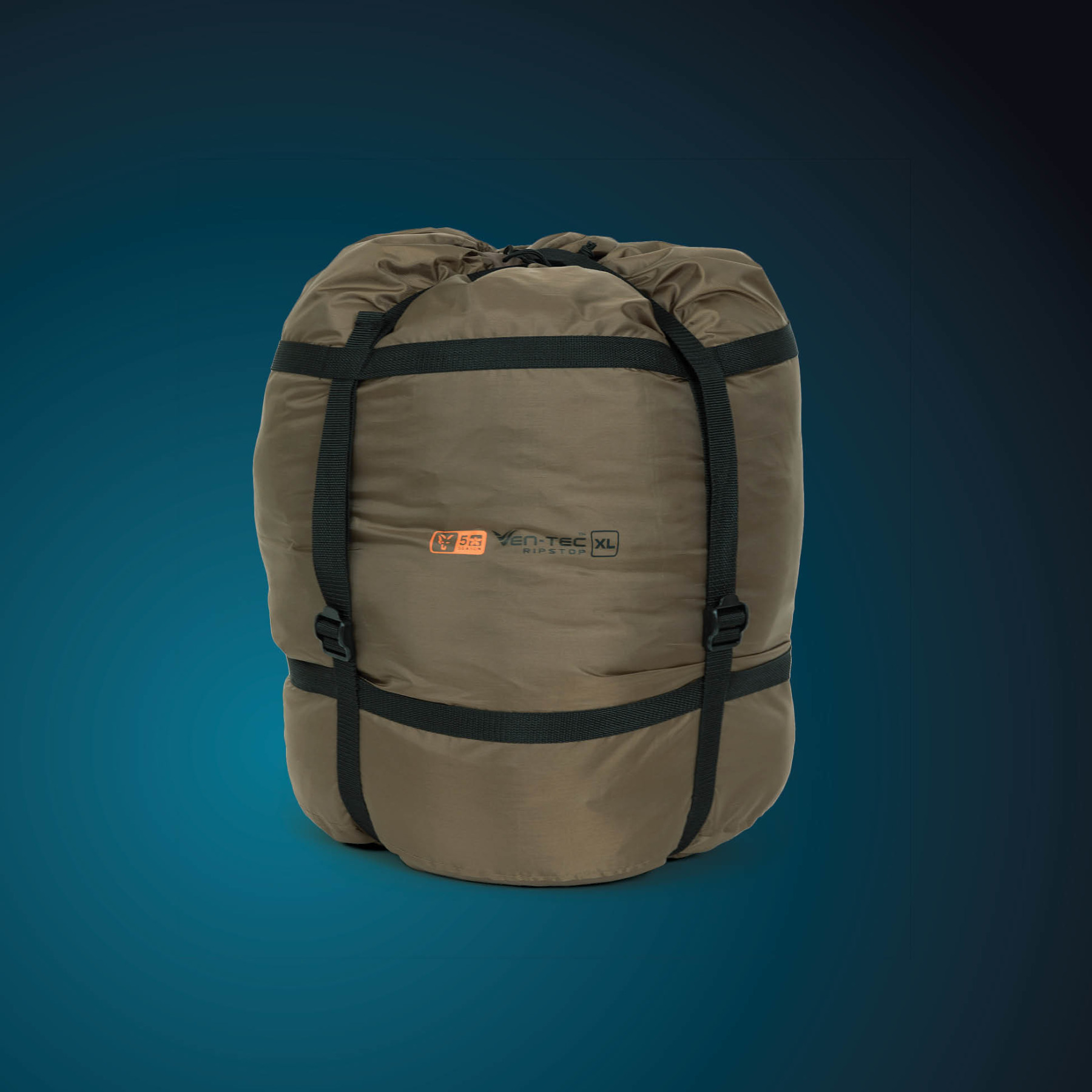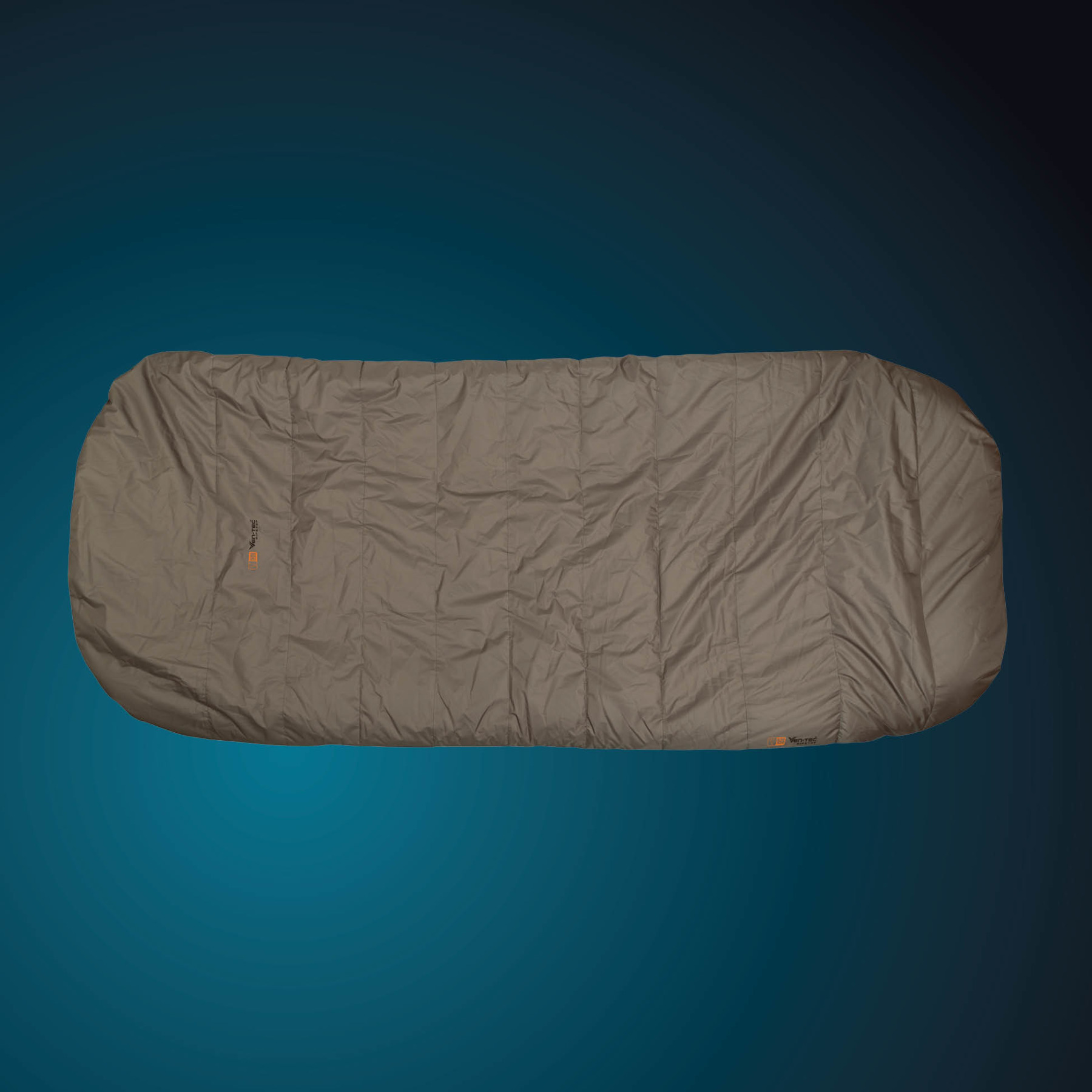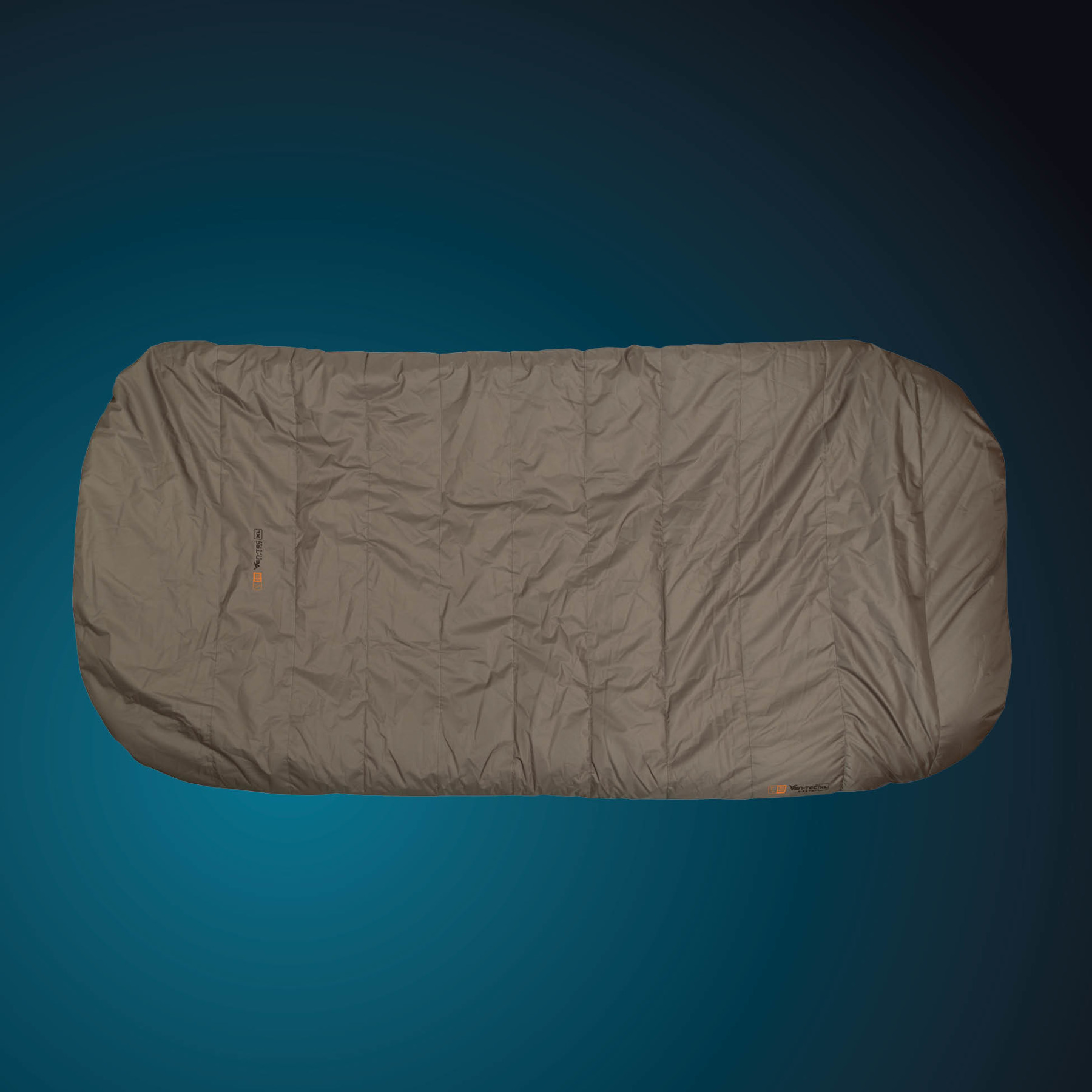 So this is a top-of-the-range sleeping bag?
Yep, according to the product developers down in Essex, this is Fox's warmest-ever sleeping bag, which is quite a claim considering they have been making them for donkey's years.
What makes it so warm?
The upper layer of the bag contains a new synthetic down, treated with silicone, which is lighter than standard hollow fill and is warmed by your body temperature much more quickly. The bottom layer is stuffed with what Fox call 7 Core Hollow Fibre, which is also silicone treated to help maintain shape and expand the fibres.
And what about on the outside?
Fox's Ven-Tec outer is a beautiful fabric that looks and feels absolutely spot on. If you've not physically handled a Ven-Tec bag before it's well worth popping down to your local tackle shop to do so. It's luxurious and tactile, but also rugged and useful. It has a 20,000mm hydrostatic head, making it super waterproof, so you could easily use these bags under the stars without fear of even the heaviest dew causing you any problems. On the outer base there's a ripstop soft polyester fabric that helps with breathability when placed on a bedchair mattress.
What else do you get?
There is a central elasticated securing strap and securing hoods at either end (which can accommodate single-led bedchair supports) to keep the bag safely on your bedchair, and the 10mm crash zips open with ease when rushing to your rods. They stop short of your feet area to create a 'hot pocket' around your tootsies. Inside the bags is a luxurious microfleece lining and an oversized fleece baffle to keep warm air around your body. You also get a securing hood for your pillow to sit in.
There are two different versions?
Correct. There's a Standard version and an XL. Both sleeping bags boast the same features but the XL is, as you would expect, bigger. The Standard is 94cm by 213cm and weighs 4.4kg. It packs down to 37cm by 47cm and is suited to standard-width bedchairs like Fox's R2 Camo, EOS2 and Flatliner 6 and 8 Legs. The XL is suited to bigger beds like Fox's R3 Camo and EOS3 and measures 103cm wide by 220cm long. It packs down to 40cm by 50cm and weighs 5.2kg.
£169.99 and £179.99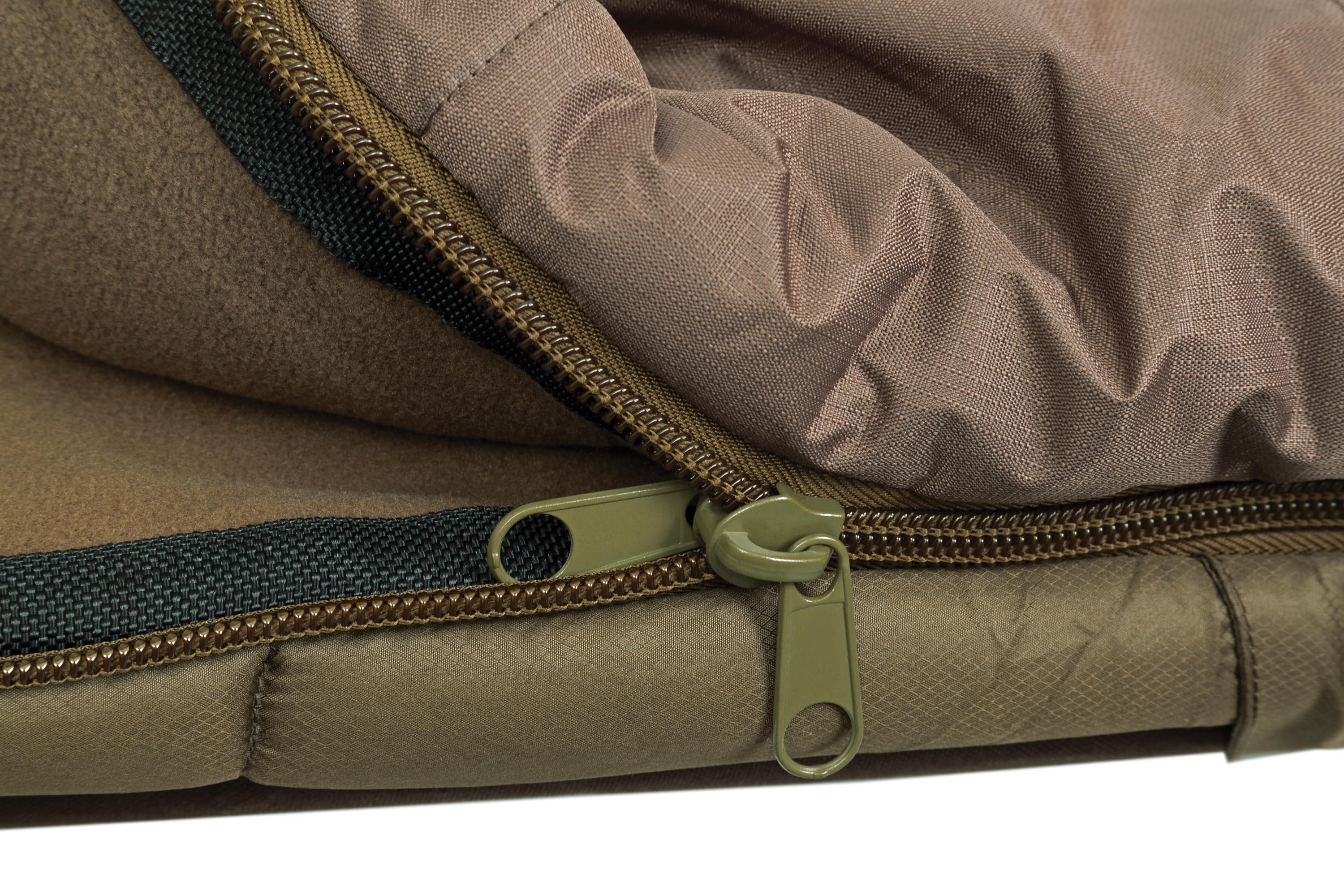 Fox Collection Black & Orange Mid Boots
A mid-boot is perhaps the perfect shape and size for carp fishing, offering protection and support without restricting movement and agility. This new version from Fox is flecked with the company's trademark orange and full of features. A fold-and-fix tongue helps you jump into them when hitting a bite, while the rugged sole provides excellent grip. Internally, these boots are meshed lined and breathable, while they also boast a waterproof external membrane and EVA Phylon sole cushioning for comfort. Available in sizes 7-12.