Gemini Tackle Tidy Booms for Ronnie Rigs
These pre-tied booms are a boon for Ronnie Rigs...
Gemini Tackle are all about making life simpler for carp anglers. From pre-tied leaders to readymade booms, plus plenty of other accessories and rig bits, Gemini's wares allow carpers to get on with creating effective rigs with the minimum of fuss. Here are five key features of a product that takes the hassle out of creating Ronnie Rigs.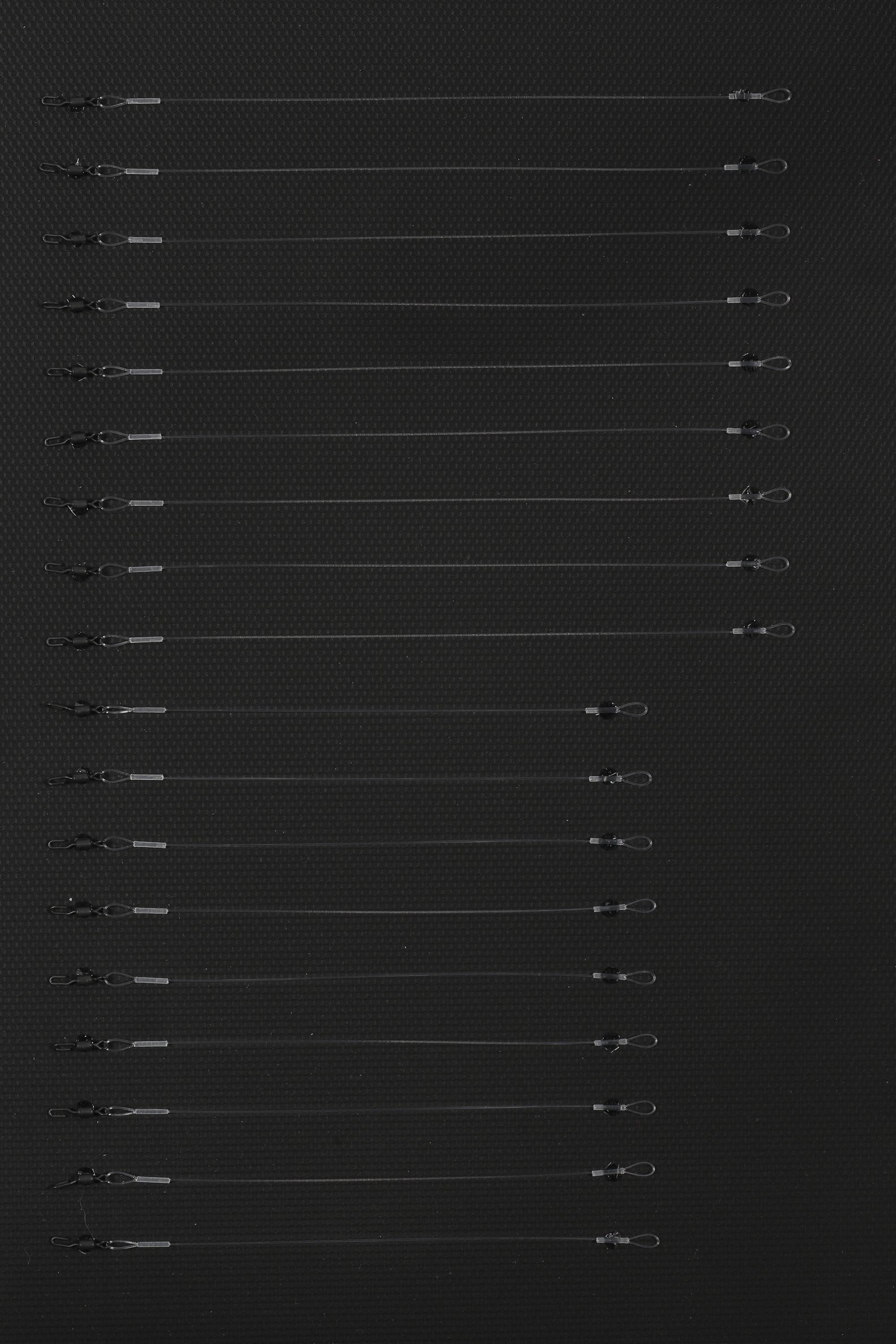 1. THEIR USES
These booms are ideal for low-level pop-up rigs using the Ronnie presentation. Simply attach your own hook and bait arrangement and you're good to go. These booms are strong and stealthy, and will sit flush to the lakebed with your hookbait sitting tantalisingly above.
2. 100 PER CENT FLUOROCARBON
These booms are made from 100 per cent fluorocarbon with a diameter of 0.50mm and a breaking strain of 30lb, so you can rely on their strength and abrasion resistance. Being fluorocarbon, these booms are also very hard to detect in water.
3. FUSED TECHNOLOGY
The booms are constructed using Gemini's 'Fused Bond Technology' for super-strong loop knots at either end. The rear end has a 5mm fused loop, while the hook end has another 5mm loop incorporating a new Gemini Spinner Swivel.
4. VARIETY PACKS
Each of these 'Tidy Boom - Low Level Ronnie Packs' contain three booms. You can choose between two different lengths: a 5.5-inch version best suited for use in tight patches of bait or on clear areas, or a longer 7-inch model which will lay just that little bit better over silt or bottom debris.
5. GO GET THEM
As with all Gemini Tackle products, which include a range of hooks and other nifty items, these booms are available directly from the company's website. A set of three Tidy Boom - Low Level Ronnie Booms will cost you £3.59.