JRC Cocoon 2G Barrow
This barrow from our northern friends is all about ease of set-up (and that it's as light as a feather when loaded)
The advent of the carp barrow has subtly but significantly changed the way carp anglers fish. Before the introduction of tailor-made bankside transport, carpers would either carry their kit or use builder's barrows, adapted trolleys or even prams to complete the task, and the idea of moving swims was a huge hassle. These days we're able to roam further and switch pegs with comparative ease thanks to purpose-built barrows, but getting them set-up and packed away at the end of a session can still prove to be a bit of a headache. With this Cocoon 2G barrow, JRC have sought to eliminate most of that stress by making this one-wheeler simple and quick to assemble and pack down.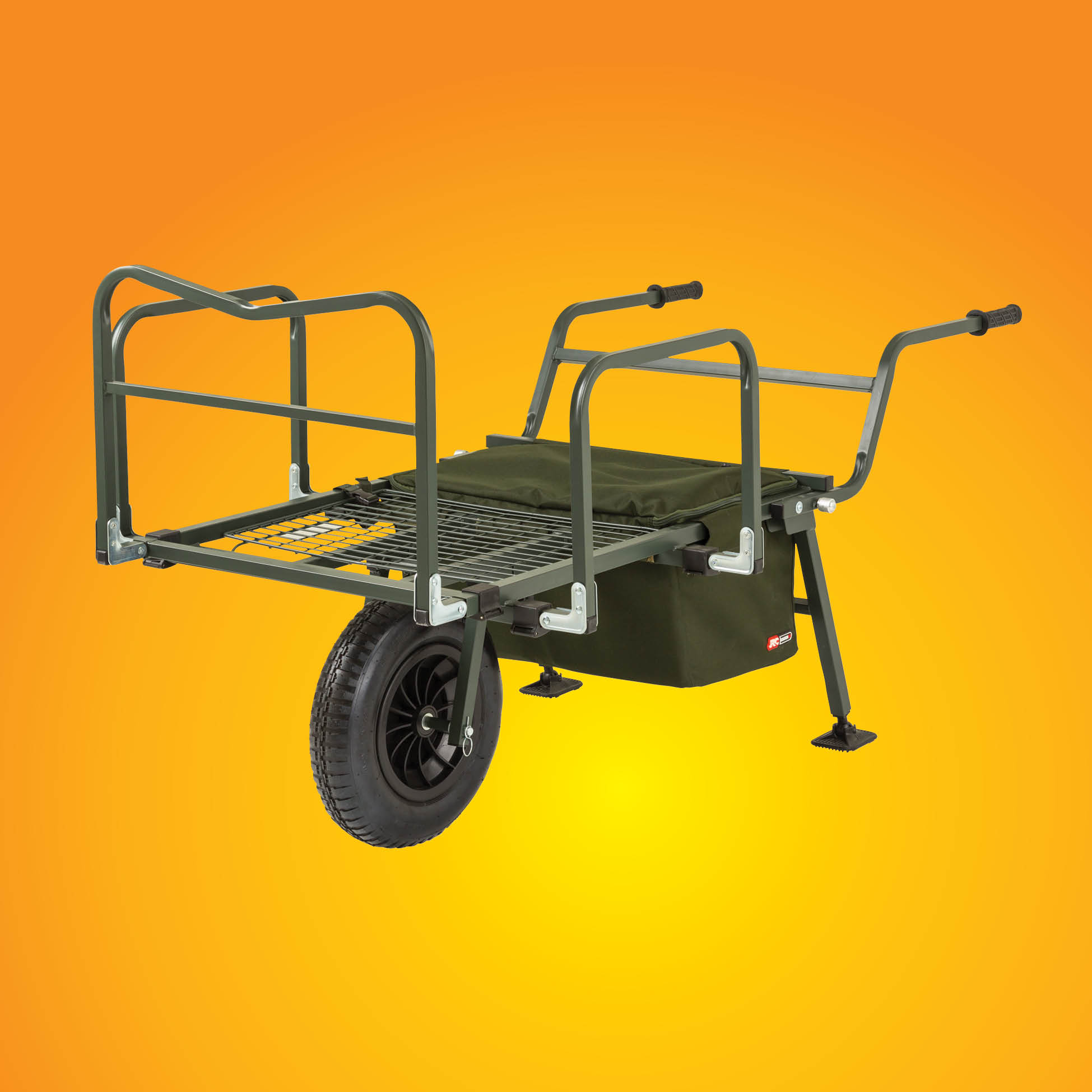 The Big Questions
What makes it so easy to use?
The genius of this barrow is all in the folds. Instead of endless thumbscrews and spring locks seen on many other barrows and cursed by cold-handed anglers, the Cocoon 2G effectively folds into position. The whole handle section tucks underneath the central chassis of the barrow when not in use and snaps into position when you need.
How does it handle?
You can assemble a barrow as quickly as you like, but if it then handles like a pig as you wend your way around the lake then all that time and goodwill is then lost. Thankfully, the engineers at JRC have nailed this aspect too. The narrow wheel makes it nimble and controllable while also allowing you to dodge obstacles in your path. However, if you're a fan of big, chunky wheels, then you could always opt for the Cocoon 2G Barrow Wide Wheel. Build and functionality-wise, it's identical, but as its product name suggests, this model comes with an extra wide wheel and retails for £199.99.
Does it carry its weight well?
While we won't pass comment on the quality of weight distribution around carp anglers' bodies, we can safely say that this barrow handles the pounds very well indeed. It's all down to the clever positioning of the wheel, which means it takes most of the strain and leaves the handle end much more manageable.
What features does it have?
Don't be fooled into thinking that just because this barrow is easy to piece together that it has been shorn of useful features. The load area is still well sized, with a strong metal platform and a built-in barrow bag, and you get fully adjustable front and side supporting bars held in place with easy-to-use cam levers.
Who is this aimed at?
This product will certainly be appreciated by anglers short on time but brimming with enthusiasm. If you're the kind of carper who wants to grab your kit and get fishing in the least time possible, this barrow will help with your quest. It folds down neatly, is lightweight and can be assembled and disassembled in no time at all.