JRC Extreme TX2 Base Camp
Get the cooker on, crack open a beer, it's social time on a luxe level!
Long sessions can be a demoralising experience without a little bit of home-from-home comfort on the bank, so the rise in popularity of the portable social hub is completely understandable. But these gazebo-like constructions aren't just aimed at groups of friends on the same trip - there's nothing to stop you using them as a spacious bivvy if you're travelling solo or with a partner.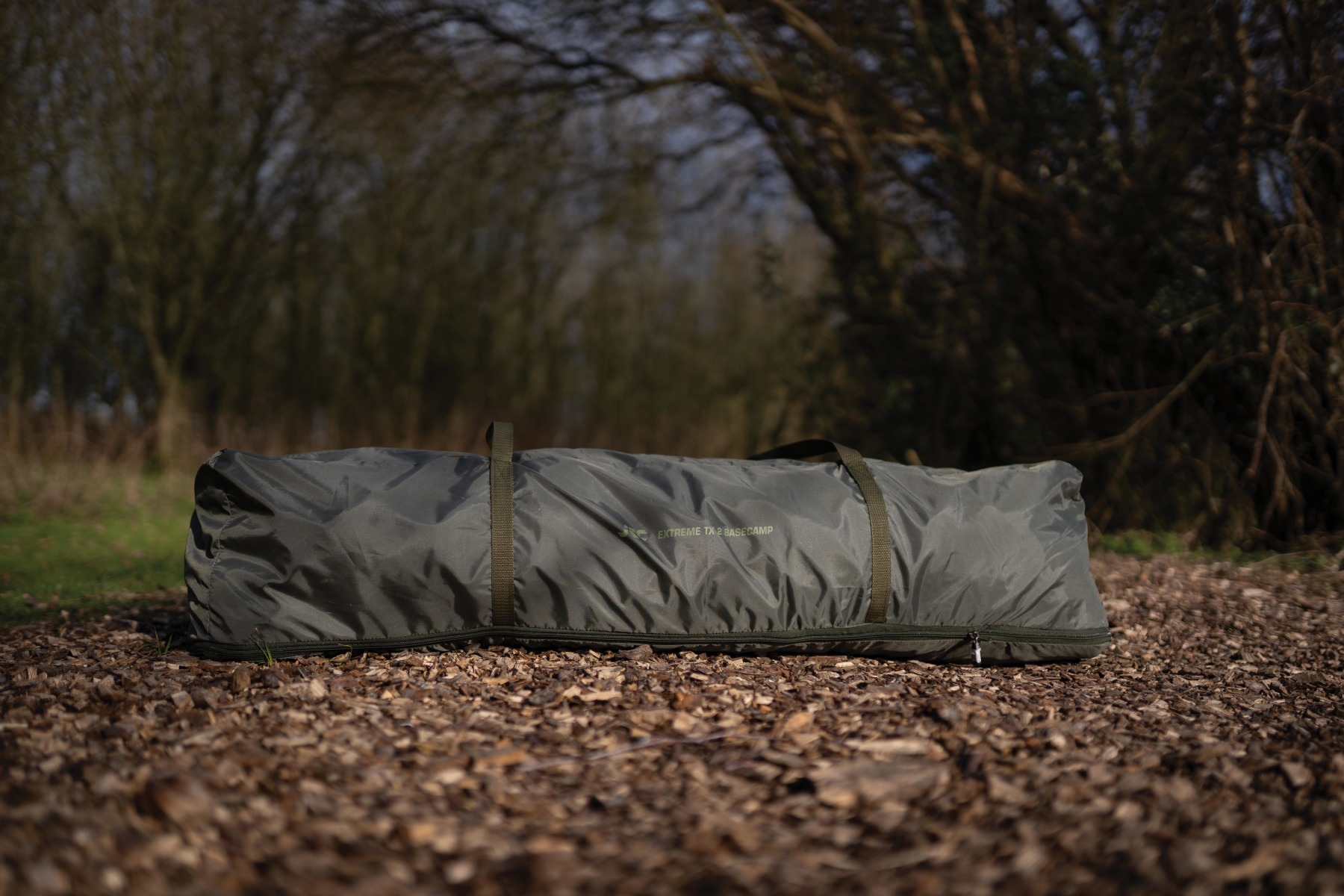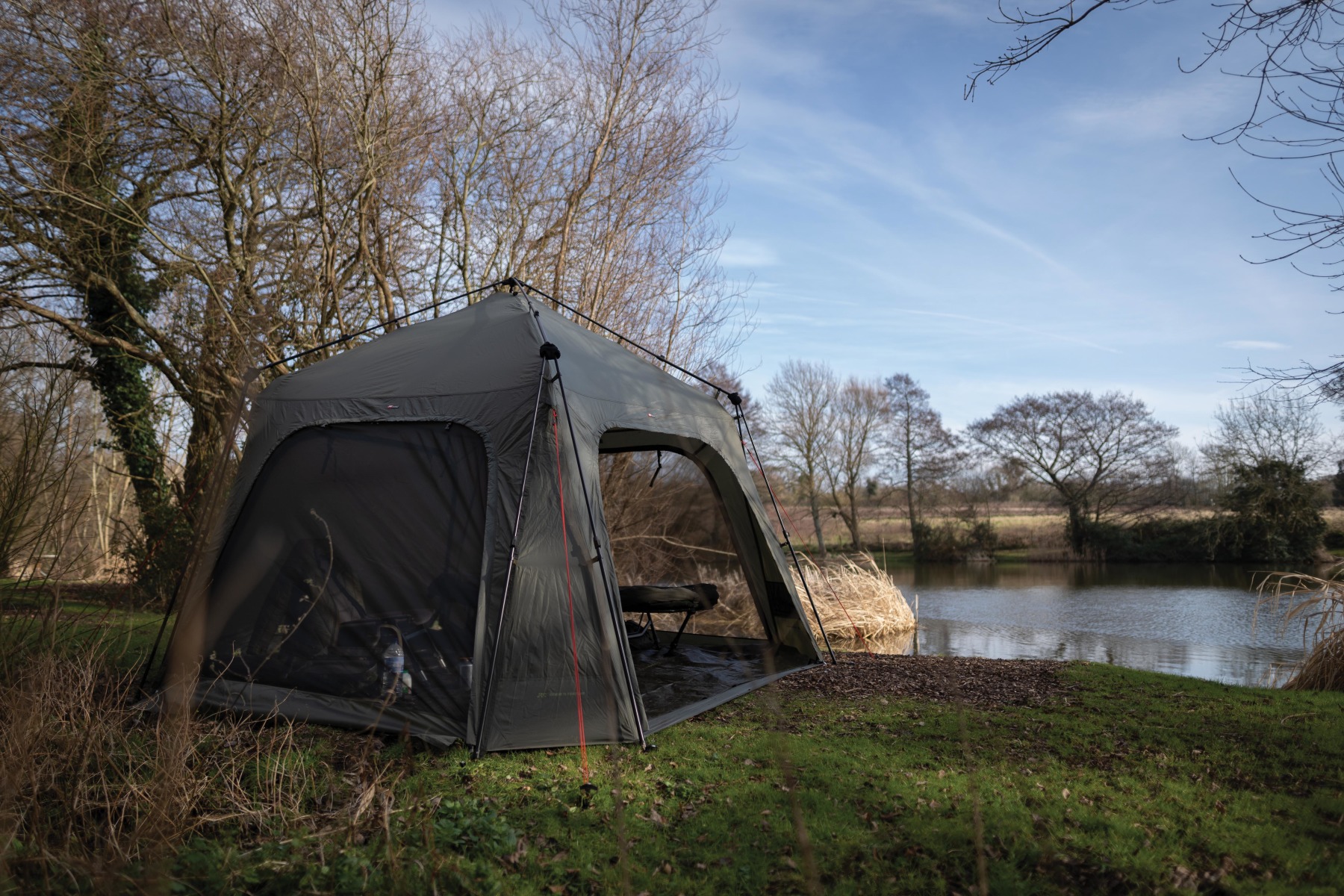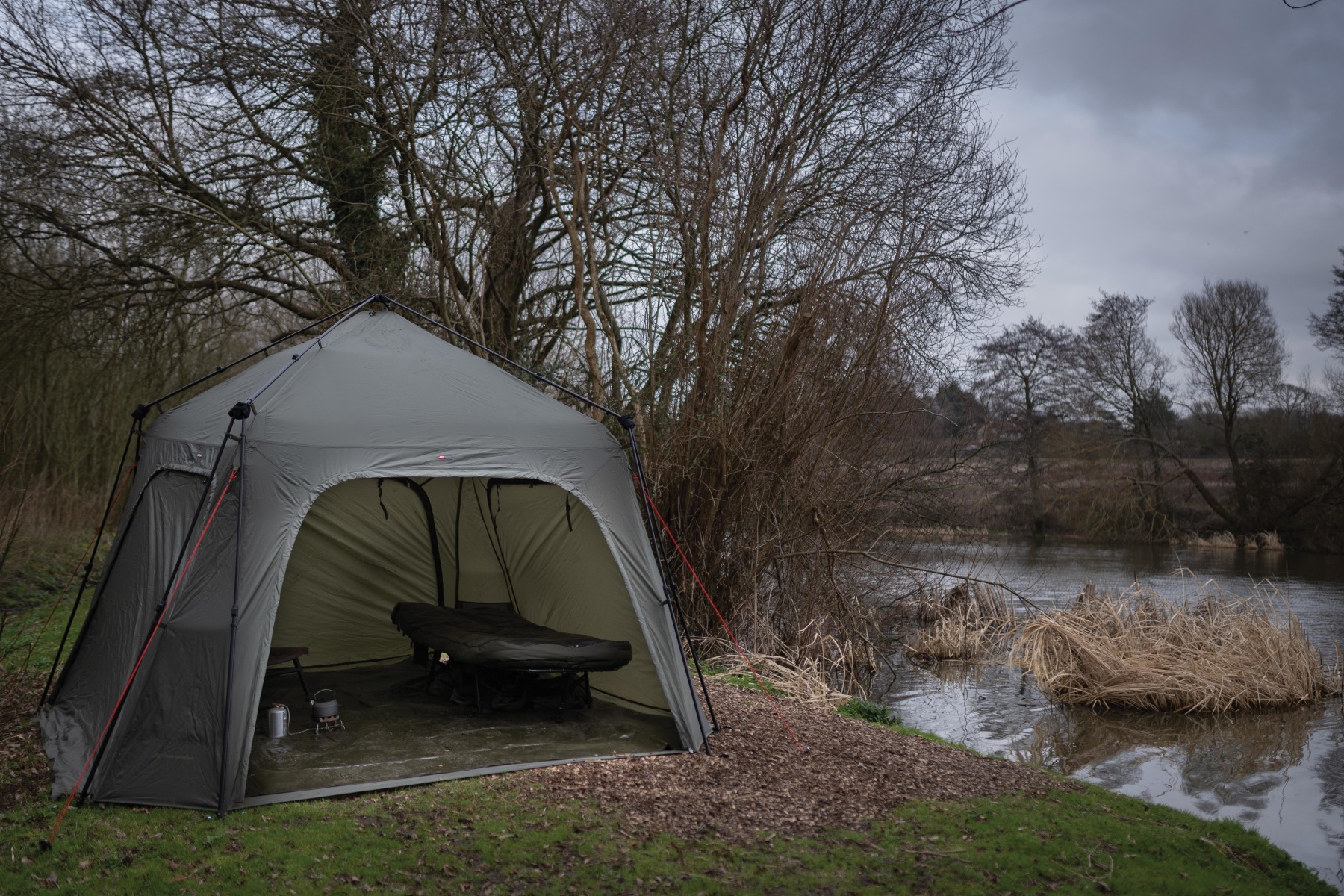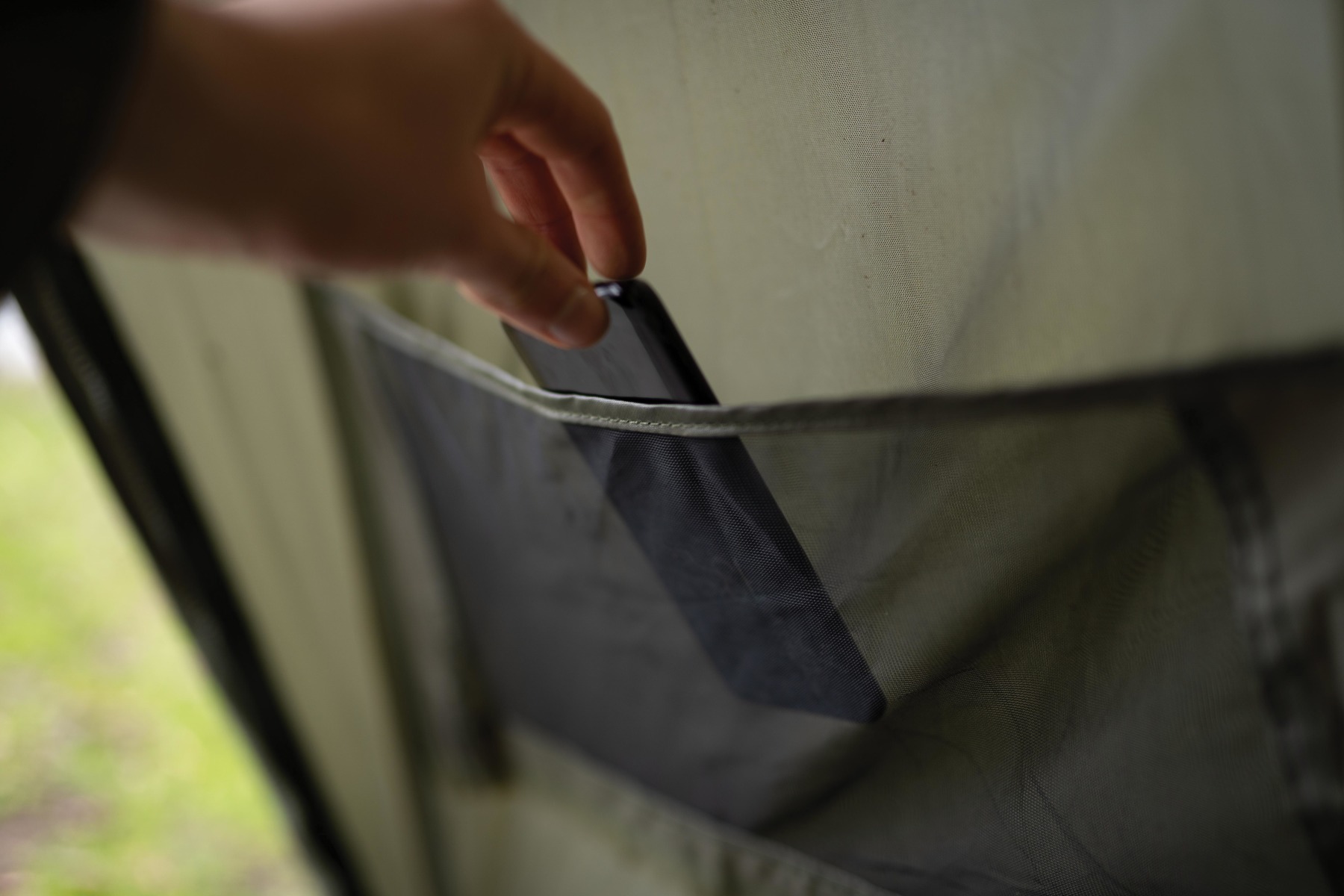 MORE ROOM
If moving gear into a swim is no problem, then bigger is best on long sessions, and this JRC shelter is massive. With a square footprint it measures 3.3m wide by 3.3m deep and has 2.4m of headroom, giving you loads of space in which to cook, socialise, sleep or just stand up and stretch your legs.
SOLID CONSTRUCTION
The Extreme TX2 Base Camp might look like a gazebo you can pick up from down your local garden centre, but it's actually worlds away from a flimsy patio four-poster. This is a rock-solid bivvy, with an aluminium frame, that can be set-up by one person and is more than durable and waterproof enough to sleep in.
STABILITY
Each corner of the shelter is supported by two legs, giving a total of eight for a super-solid foundation. You also get high-vis guy ropes at each corner to further anchor the shelter. Its flat-sided design isn't ideal for gale-force winds, but it'll happily cope with most normal bankside conditions.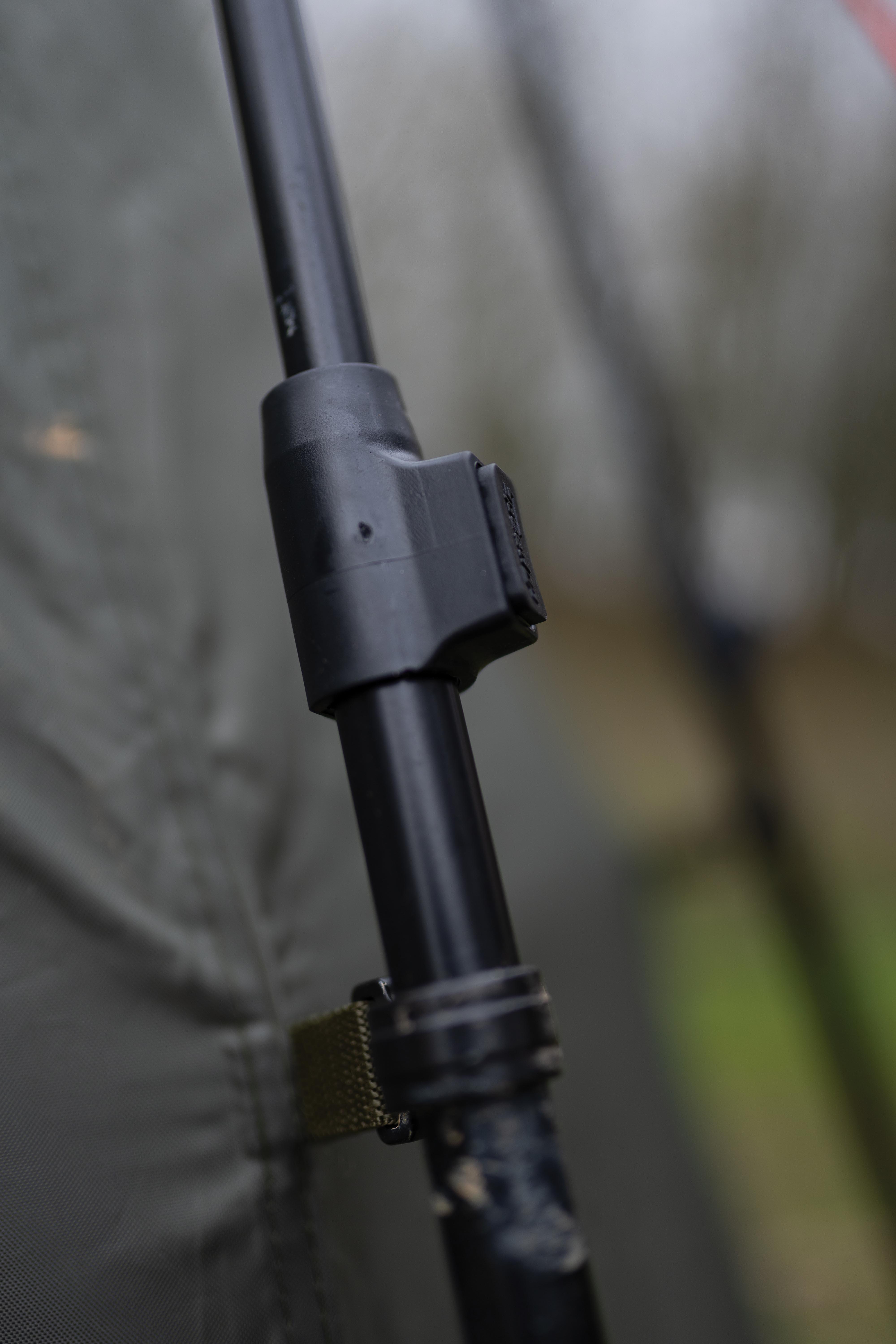 VERSATILITY
All four doors can be removed to create a walk-in social hub that's perfect for hosting bankside barbecues and post-PB get togethers. The Extreme TX2 Base Camp comes supplied with a removable groundsheet that fits in place with Velcro when required. If you just want to open up part of the shelter, there are two mozzie-mesh panels and each door can be independently unzipped and rolled back.
STORAGE SPACE
The Base Camp might just be the ideal auxiliary shelter to use as a cooking tent or changing room on long sessions, but it's not just a square box. Inside, JRC have furnished this shelter with four mesh storage pockets for storing valuables and keeping things like fresh food off the ground. The shelter also comes in its own 210D oversized bag for easy packdown.