JRC Extreme TX2 Bivvy & XXL Dome
JRC's Extreme TX2 range offers a home from home on long sessions; it's extreme comfort on a whole new scale
From lightweight brollies and quick-erect shelters to hulking great euro domes, JRC have produced them all during their many years in the carp trade. In fact, not many companies would be able to match them for such a comprehensive back catalogue of shelters. Here are two new releases at the larger end of the market.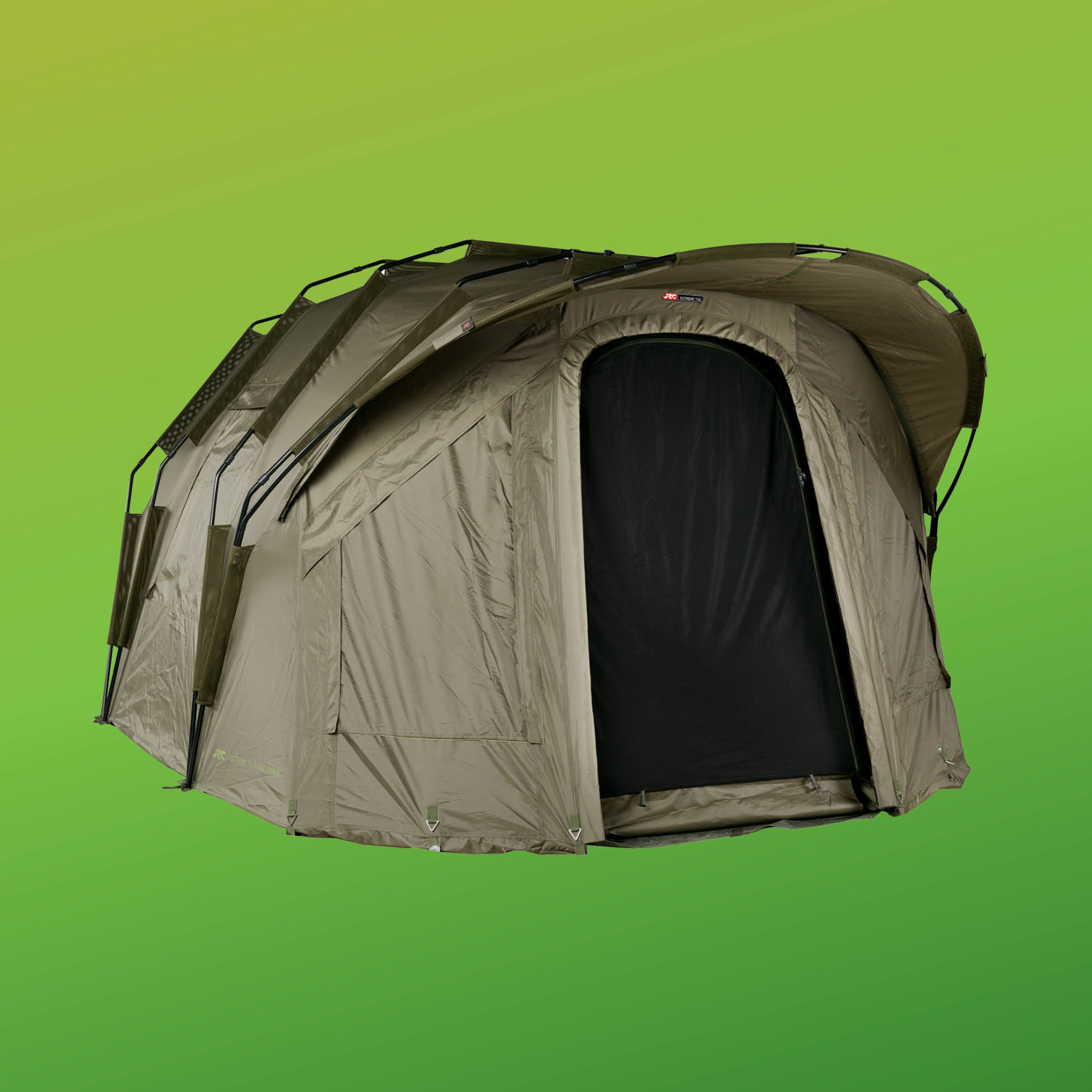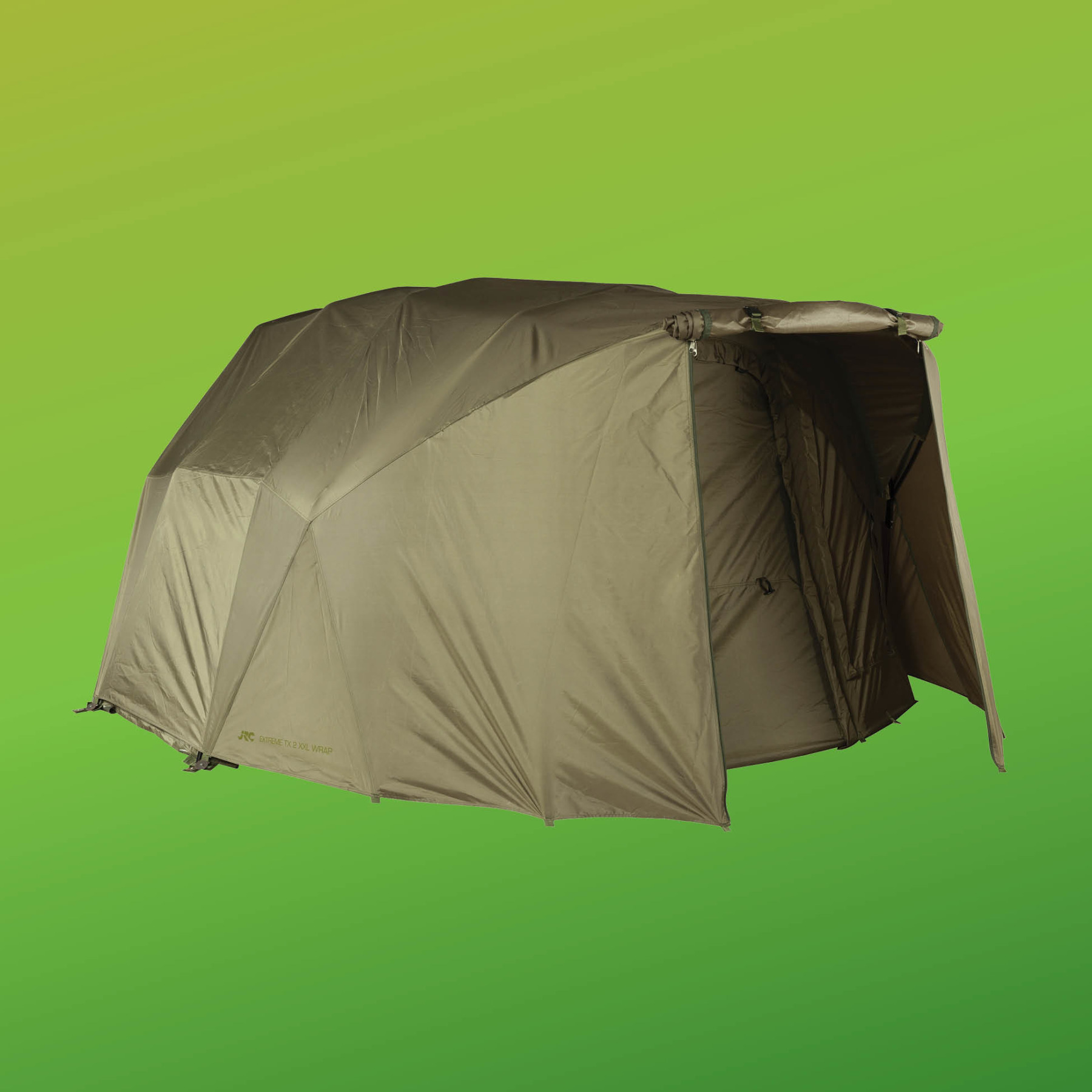 1 EXTREME TX2 XXL DOME
BEST FOR: Taking a guest in comfort on a long Euro session

If you're planning some long sessions in 2020, or regularly bring your partner or a guest, then this bivvy will swallow you and all your gear with ease. The four-rib construction gives a length of 360cm - easily enough for two bedchairs lying lengthways - a width of 335cm and a height of 180cm. But it's not all about size, comfort is key too.
The Extreme TX2 XXL Dome comes with a removable inner capsule with an integral groundsheet (there's a separate Velcro-in groundsheet if you choose not to use the capsule or just want to double up the thickness), giving you much better condensation protection and a barrier to insects and other creepy crawlies. Rear air vents have become standard on modern bivvies and this has two of them, but it also has large air vents on either side of the bivvy to help ventilate the living space in hot climates. Beneath those side vents sit large storage pockets and there's also a lantern-hanging hook on the ceiling.
The large front peak keeps driving wind and rain out, while the front-door system is almost endlessly customisable with clear, solid and mozzie-mesh panels. You can even roll back the whole front panel for a completely open arrangement.
This shelter is made from a 210D material with taped seams and a 5,000mm hydrostatic head for waterproofing. An overwrap is available separately to provide a massive porch area and increase warmth and further reduce condensation. Like the main bivvy, it comes with two rod-retaining straps at the front.
£649.99 AND £179.99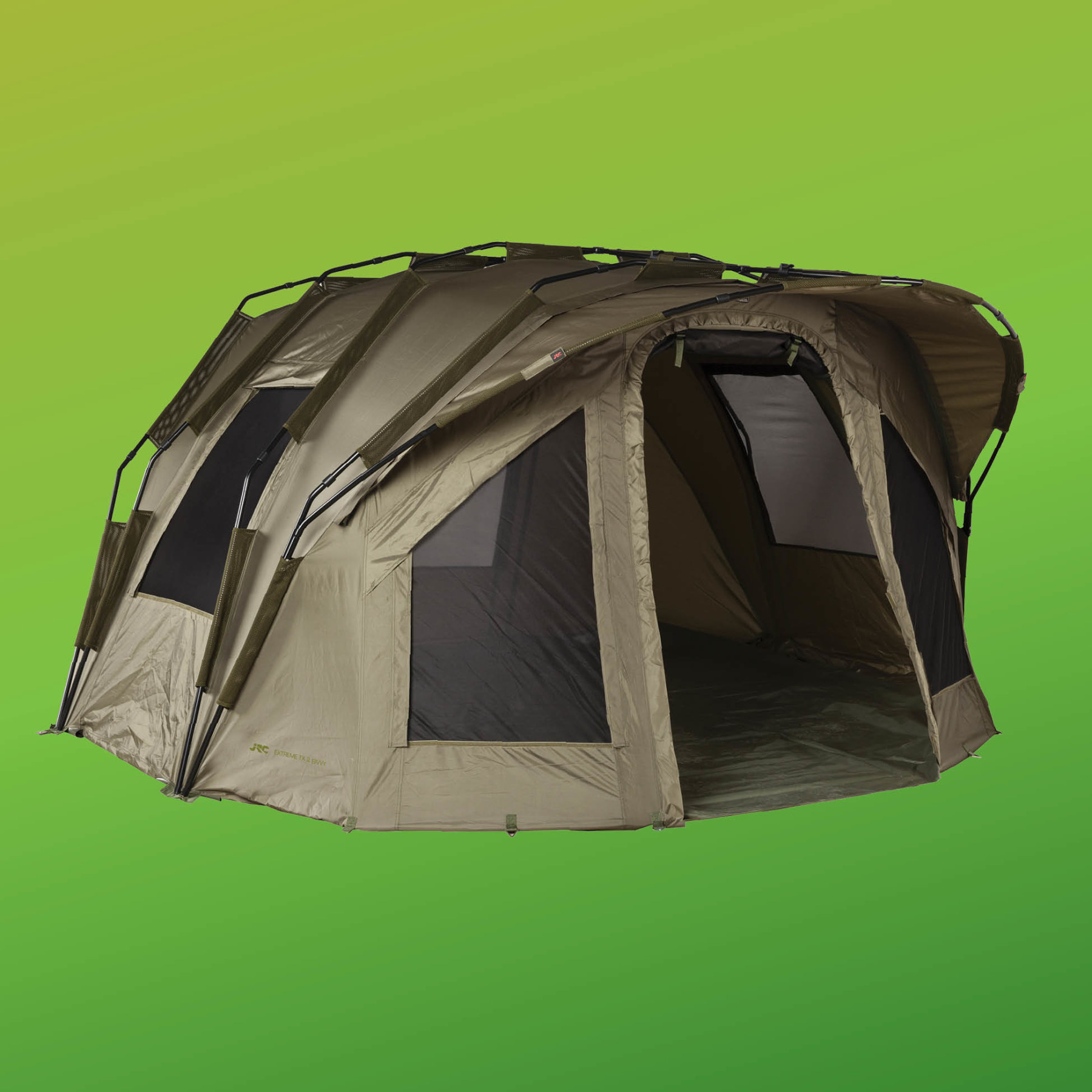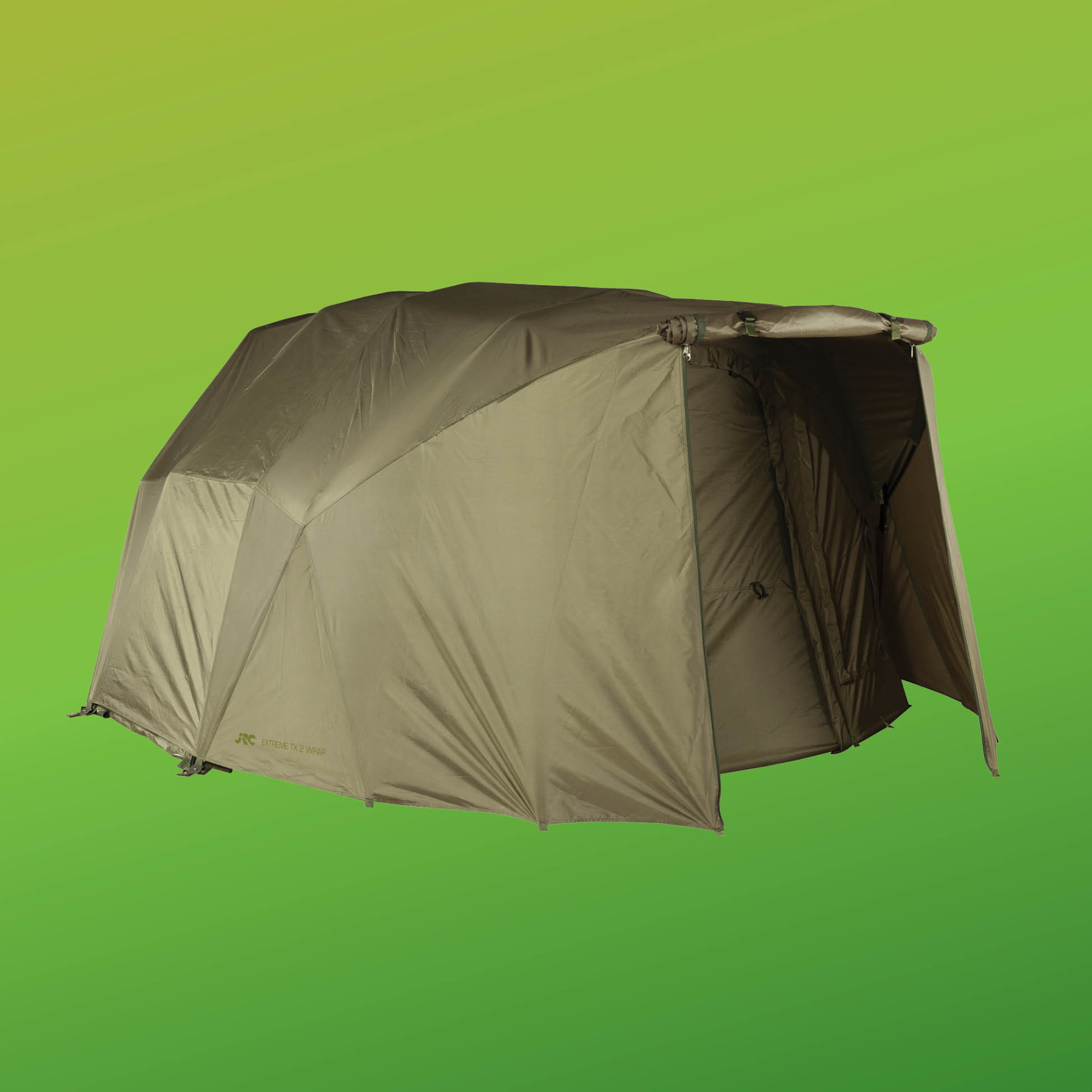 2 EXTREME TX2 2 MAN BIVVY
BEST FOR: Luxury one-man accommodation capable of hosting a guest
Looking very similar to its bigger brother, the Extreme TX2 2 Man Bivvy is another four-rib pramhood shelter designed for long sessions. It hasn't got the detachable inner capsule of the XXL Dome version, but it still has plenty of room for two bedchairs placed lengthways, or can easily accommodate a lone angler with the biggest of bedchairs and a mountain of kit.
A large front peak keeps driving wind and rain at bay and the multi-option front-door system enables you to set up with a range of solid, clear or mozzie-mesh panels on the door and sides. Cleverly, there's an option to arrange the front door with mozzie mesh on the top half and solid fabric on the bottom, allowing airflow even if it is raining (the peak will shield the mozzie mesh from rain in all but the most extreme conditions).
As with the XXL Dome, the whole front section can be peeled back and clipped in place for a completely open front. Ventilation is a theme running throughout this bivvy, with two large rear mesh sections available if needed and two big vents on either side of the bivvy. All of these can be hidden by a solid panel in cooler weather.
The bivvy comes with a Velcro-in groundsheet and five tensioning bars to keep the shelter rigid. An overwrap is sold separately and this wards off unwanted condensation and extends the front porch area considerably, giving you extra space to store items like boots and buckets.
£499.99 AND £179.99