JRC Extreme TX2 Sleep System
JRC's latest sleep system can be configured in many ways
We have a lot to thank JRC for when it comes to bankside sleeping arrangements. Along with just a couple of other manufacturers they truly blazed a trail in the development and evolution of the concept that became known as the bedchair, saving us from flimsy campbeds and Argos specials.
These days - since the widespread banishment of the ratchet wheel - we tend to just call them beds, or, if there's an integral sleeping bag, a sleep system. And that's exactly what these two new offerings are.
The Extreme TX2 Sleep System and its Wide brother have what JRC call a 'two-tier' bag arrangement and can be configured in seven different ways, providing comfort in all conditions. During the warmer summer nights you can sleep under just the thin cover, while in the winter you can bury yourself beneath the duel duvet which JRC say is the warmest they have ever produced. Options in between allow you to choose from three, four or five-season comfort. You can also choose to reverse the fleecy duvet for a smoother fabric if you prefer freer movement in the night.
The multi-layered duvet, which also boasts top-quality zips for a quick exit, is formed above a very comfortable and insulating foam mattress. This mattress is covered in a super-soft peachskin fabric and can be completely removed for cleaning or storing somewhere cleaner than a garage or shed.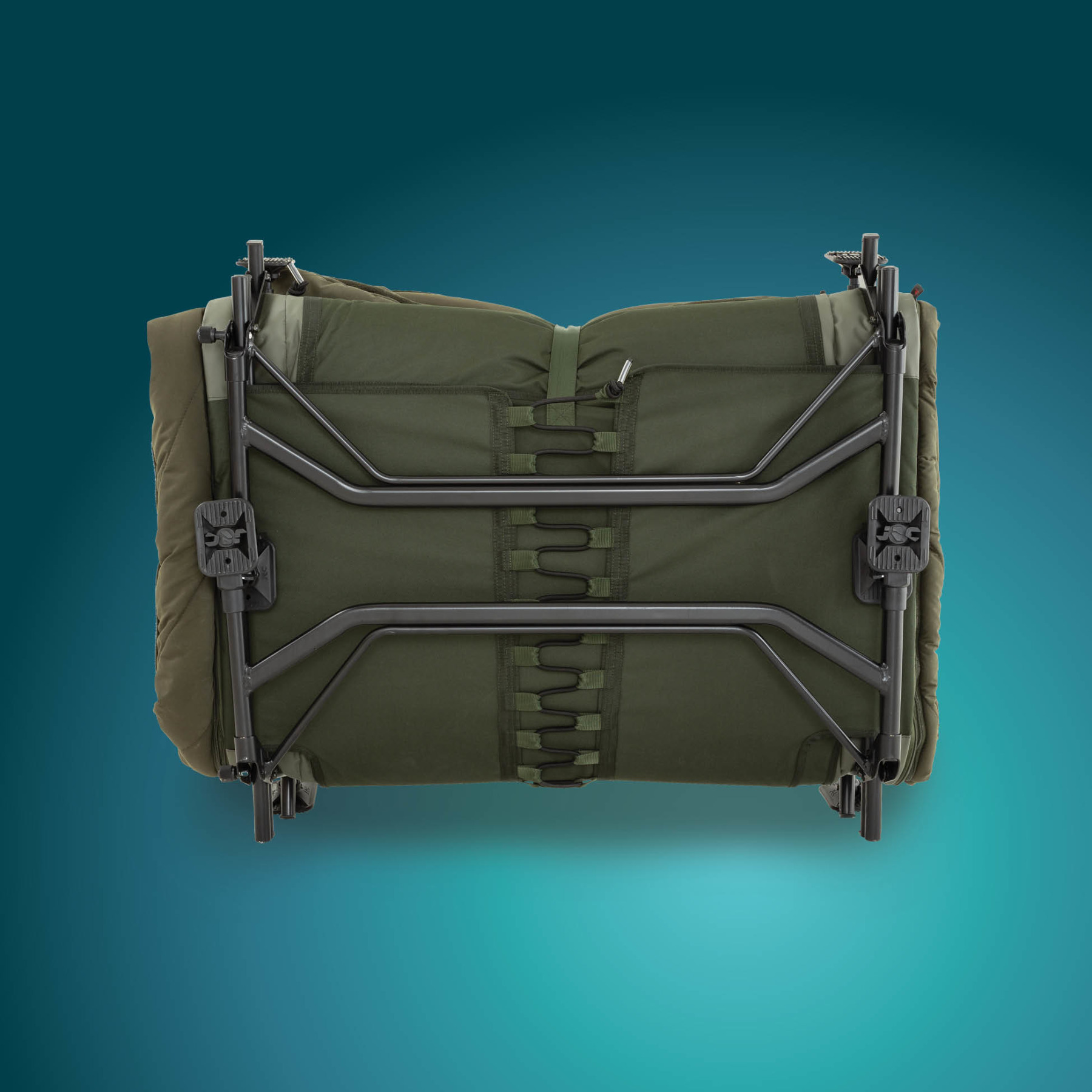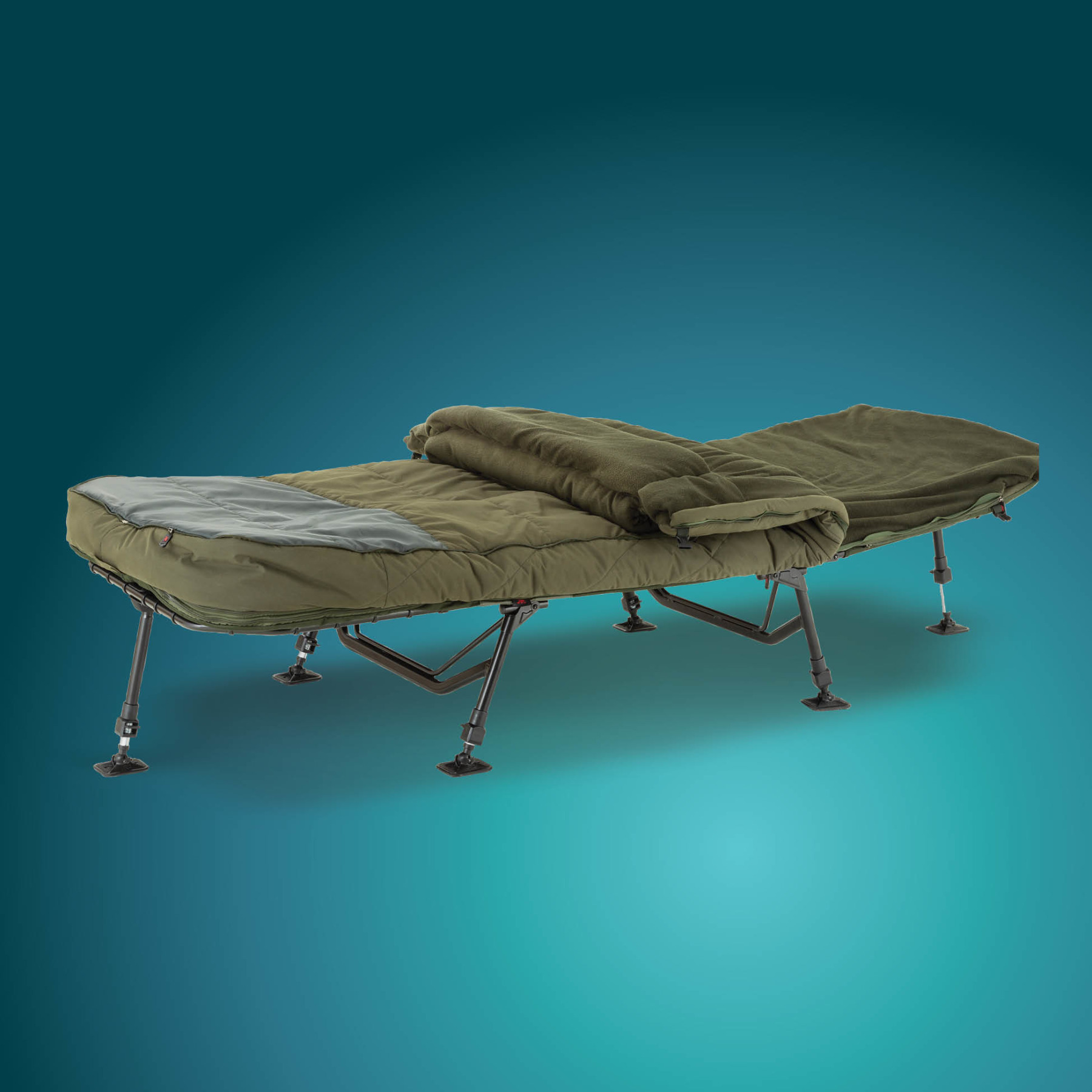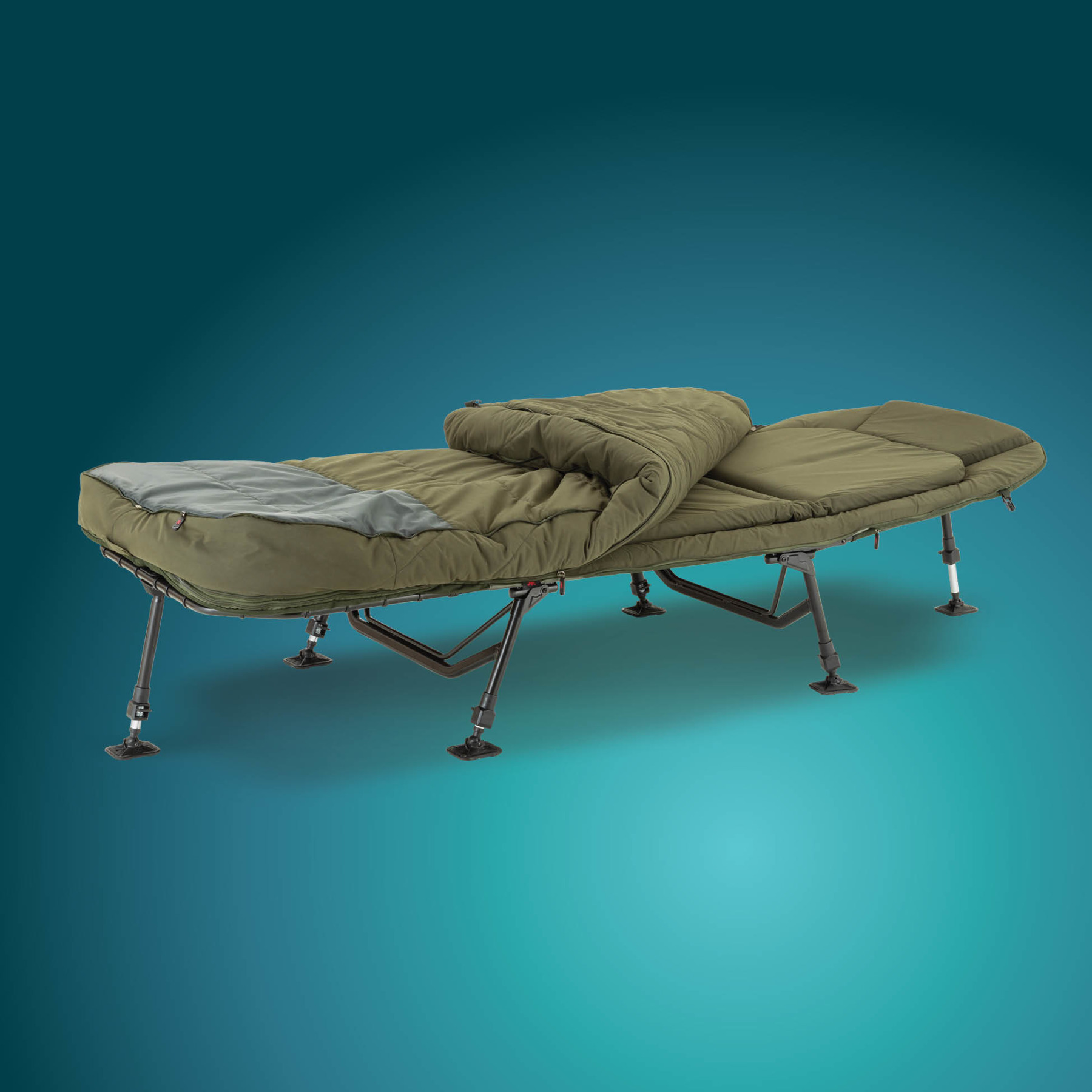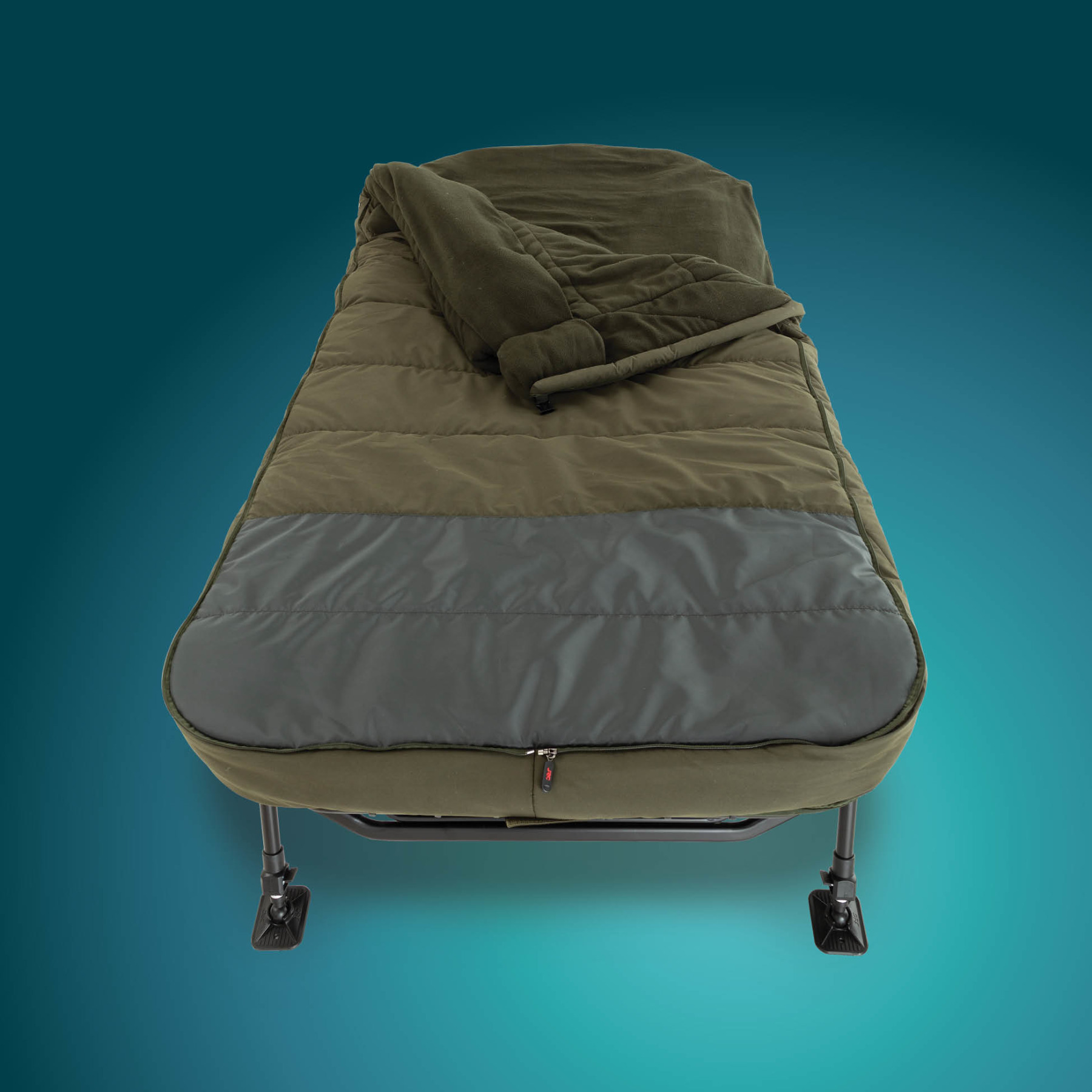 The frame on which these luxurious layers sit is made from aluminium for strength and, more pertinently, to keep the weight down. The standard sleep system has six legs in total, with two single supporting legs at the foot and head end, while the wide version has eight legs arranged in four banks of two. The legs on both versions are fully adjustable with individual locks and end in custom-designed mud feet with pegging points. Both of these sleep systems are designed to fold away with the sleeping bags attached and the pack-down size is surprisingly compact given that these are luxury beds.
The six and eight-leg designs also allow these beds to be positioned completely flat, which provides much greater comfort, particularly for those with back problems, when sleeping on the bank.
Elsewhere on these beds there are integrated zipped pouches on either side of the frames for storing valuables, phones or your alarm's receiver. You also get a welly-wipe area at the foot of the beds on the outer section of the duvet so you don't muddy the inner layers.
The standard sleep system measures up at 225cm long by 84cm wide, while the bigger version comes in at 225cm long and 100cm wide. Both are 44cm tall.
£349.99 and £399.99