JRC's New Rova Range Pack's A Punch!
JRC's new retractable rods... The Rova Range!
You don't often hear the phrase 'long-stay anglers' these days. Sure, carp fishermen are still doing long weekends and full weeks on the banks, but there's definitely been a change in attitude over the last few years. Shorter sessions and opportunist captures have become more popular and more accessible thanks to a raft of new tackle aimed at making the most of short angling windows. The brand-new JRC Rova range sits firmly in this exciting category, and here's five things we've learnt from trialling their new retractable butt section rods…
THE BIG FIVE
1. Space saving
The Rova rods are JRC's entry into the world of retractable butt sections. For those unfamiliar with that term, these rods are partially telescopic, giving them a packed-down length of just 44-inches for the 9ft models and 50-inches for the 10-footers. If space in your car, or even on the Tube or on a push bike, is limited, then these are very handy rods to have.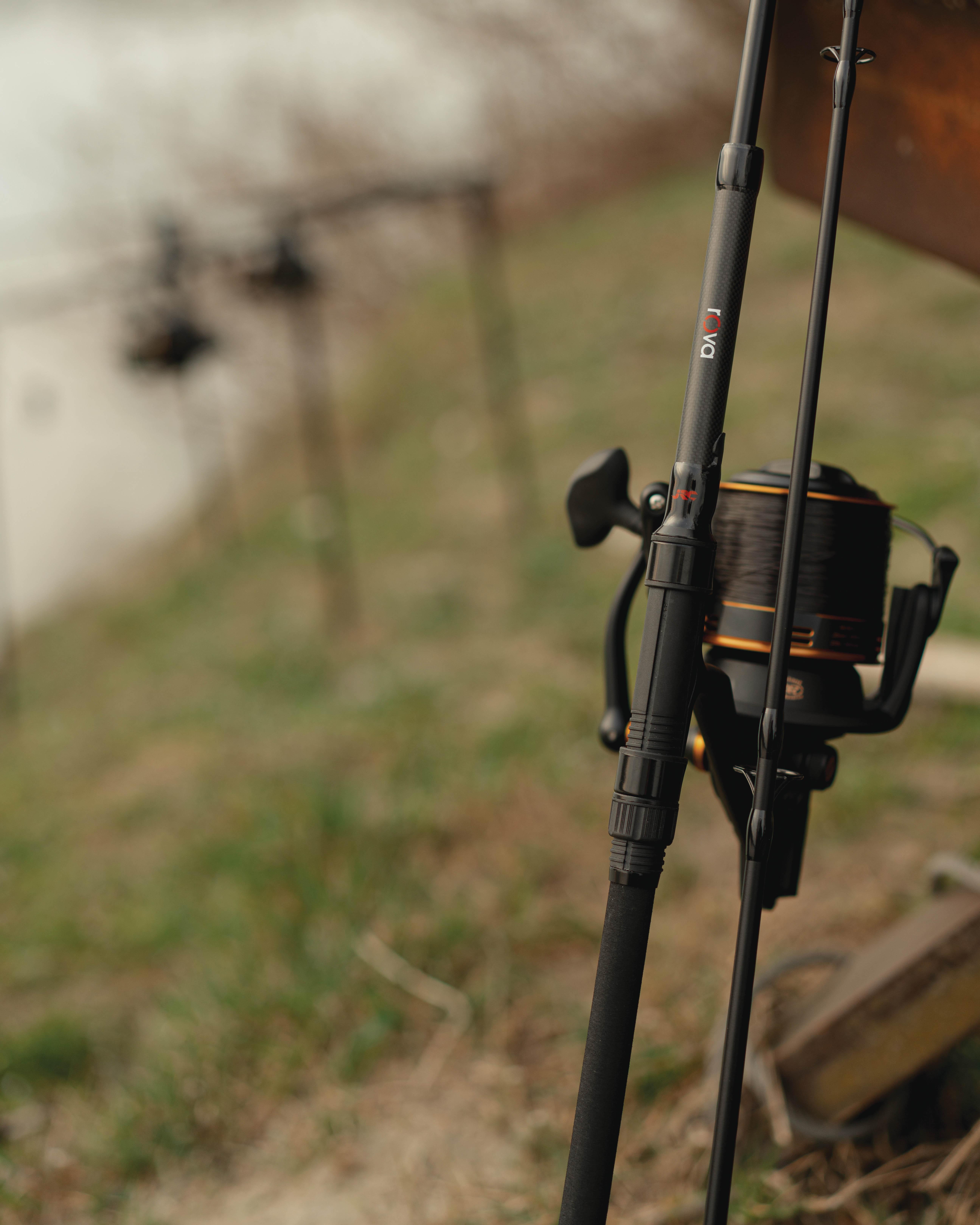 2. Slim Jims
Designed for mobile sessions where weight and bulk is a severe hindrance, these rods are, as you might expect, beautifully slim and lightweight. They are built on low-profile carbon blanks that still offer plenty of power when called upon, while the glossy whippings and red JRC details also look the part.
3. Quality guides
The Rovas have been bestowed with quality rings from Seaguide, who also supply the lightweight reel seat. Each rod in the range has a 40mm butt guide, leading up to either a 10 or 12mm anti-frap tip ring, depending on the model. Seaguide are a big player in the world of rod eyes and the lightweight options fitted here are the real deal.
4. Full range
JRC have covered just about every base possible with the different options available in the Rova roster. There are two lengths—9ft and 10ft—and a selection of test curves to suit all tastes. The shorter rods are more forgiving and can be bought with a 2.75lb or 3lb test curve. The longer rods are slightly beefier with test curves of 3lb and 3.25lb.
5. Value for money
Anglers with limited budgets are often those more likely to opt for quick smash-and-grab sessions when time allows or opportunities arise. Therefore, JRC have kept prices sensible, with RRPs ranging from £59.99 to £74.99. That also makes them very tempting as a secondary set of 'just in case' rods for more seasoned carpers.