Long Term Review - ESP Barrel Bobbins
Alex Grice explains why he believes he's finally found a bobbin for all venues…
When it comes to bobbins, I am fussy, to say the least. I have probably been through 30-plus sets over the years, and have never quite found one that does it all, so to speak. As many will have also probably realised, it's never that easy to make your own, sourcing components from different companies, with chains and attachments that just don't ever seem to fit how you'd like them to.
For me, a good bobbin has to tick a few boxes. Firstly, they have to look good. I hold my hands and I say that I am a fan of so-called cult tackle, so that 'tarty' element is important to me. Secondly, they have to do their job. I don't just mean move up and down; they have to suit the type of angling situation I am faced with, from long distance work, to stalking down the edge in the summer months. Finally, they have to be rugged—you'll be surprised just how much abuse those little bits dangling from your alarms get!
I think I first got my hands on the ESP Barrel Bobbins around three years ago, and I haven't looked back since. Usually, I'm one to change things quite often, but I haven't found a reason or a situation that required me to do so, probably because the ESP bobbins are so versatile, straight from the pack.
A selection of interchangeable weights allows me to adapt if need be. I do fish small, intimate venues, but from time to time, I have spells on bigger, more demanding pits. Adding or taking away any weight eradicates the need to completely change the head. That's great, as I can store the additional add-on weights in my rucksack for when they are really needed.
The bobbin heads come in a multitude of colours too, but being a Nev user, obviously I opted for white!
You get two lengths of chain in a pack. Generally, I prefer the longer ones, as I like a drop on my bobbins, but I have found myself using the shorter ones from time to time—they're particularly handy on lakes where rodents run across the front of your swim!
All the parts are machined from stainless steel here in the UK, so you can rest assured they will last years. I believe a black version is on the horizon this year, and I'll certainly be getting my hands on those! One thing I have found, is that the threads on these are different to many components already out there, so I would veer away from thinking about interchanging any of your existing bits with those from the ESPs, so as not to cause any damage from cross-threading.
Overall, these bobbins have certainly proved their usability, so far, and I cannot see myself changing anytime soon. They boast great aesthetics and value for money, with the option to chop and change the weights to suit your angling. Top work, ESP!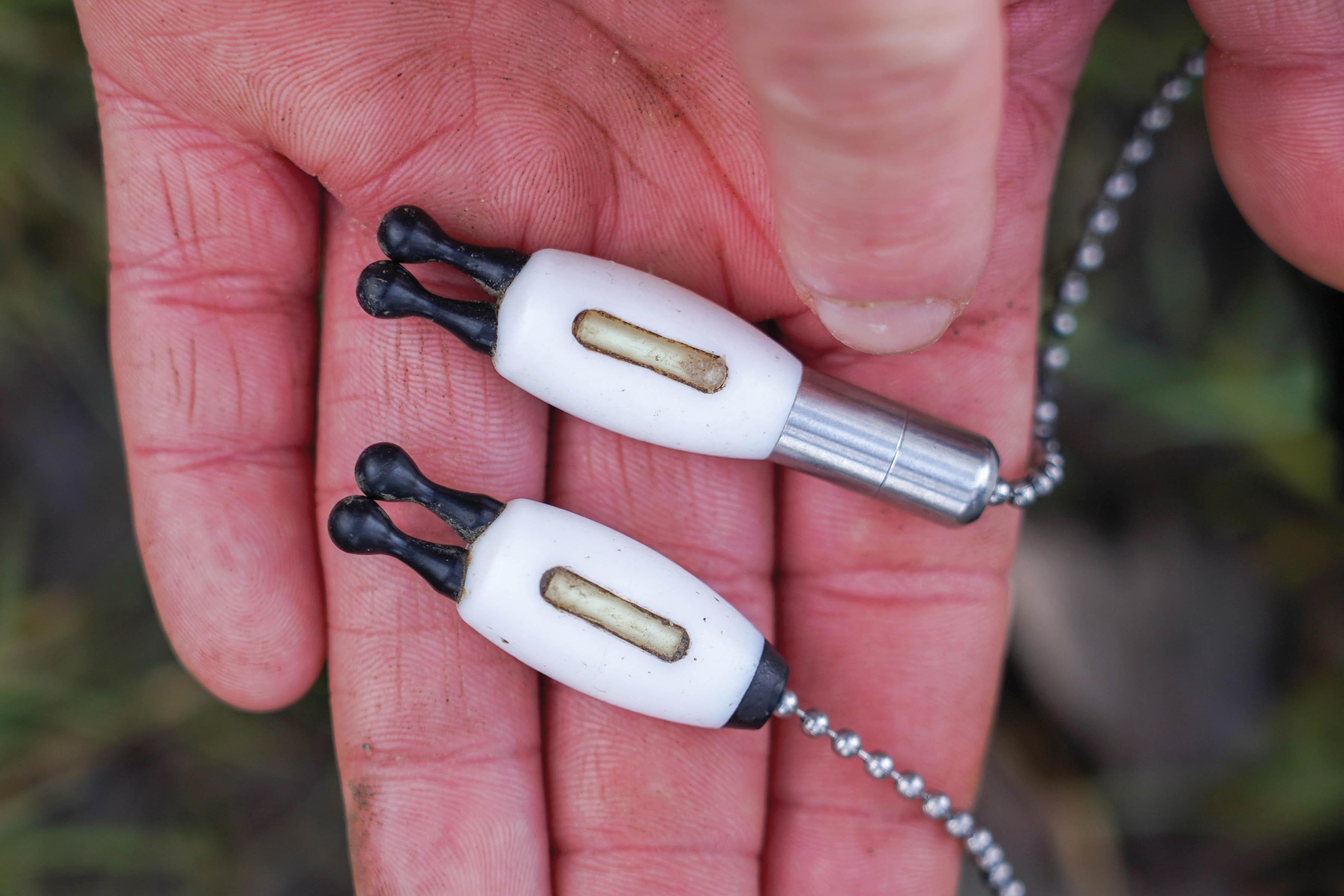 ---