Mitchell MX6 Full Runner 5000 Reel
The 5000 version of the Mitchell MX6 Full Runner is a baby big pit with a big punch
The new range of MX6 Full Runner reels from Mitchell have gone down a storm since their recent release. Most of the focus has been on the 7000-sized version, which boasts an incredible line capacity of 540yds of 12lb line to make it Mitchell's most line-hungry free-spooler in history. However, all the good bits of the MX6 are also available in a much smaller package. Enter the 5000…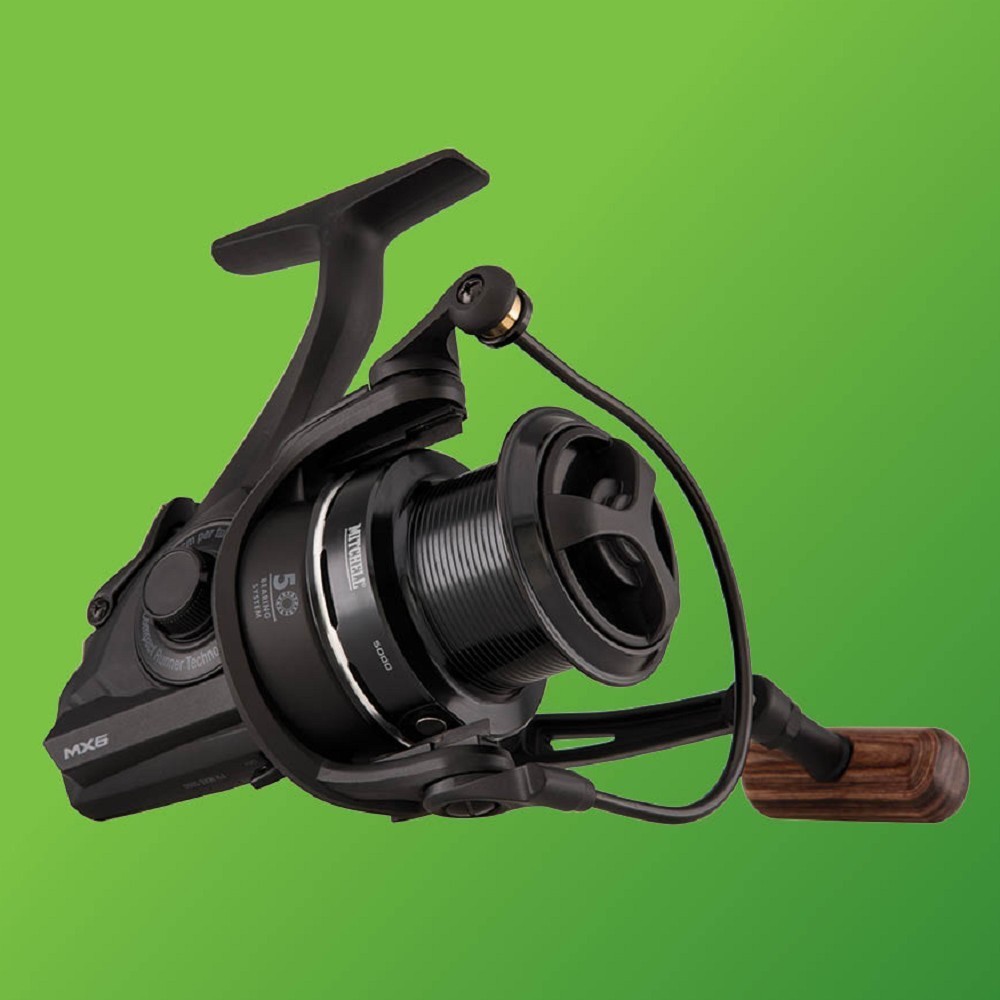 The Big Questions
These look nice!
They sure do. Mitchell have got the proportions just right and have managed to get a free-spool set-up inside a compact big-pit design. The all-black design is bang on trend and all the functional bits are within easy, intuitive reach.
What's going on inside?
Mitchell's Free Runner free-spool function is a joy to use and is micro adjustable thanks to a clicking wheel neatly tucked beneath the on-off lever. There are also four stainless-steel corrosion-resistant ball bearings inside to keep everything running smoothly.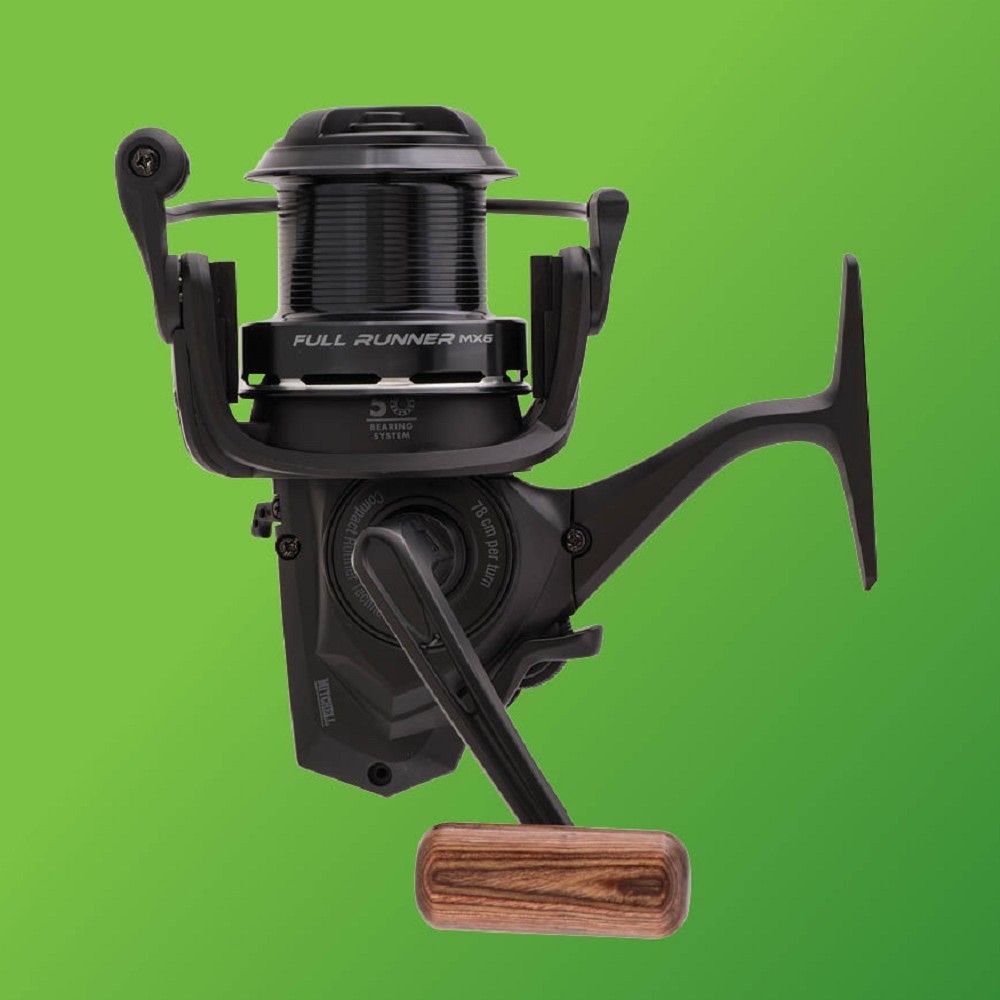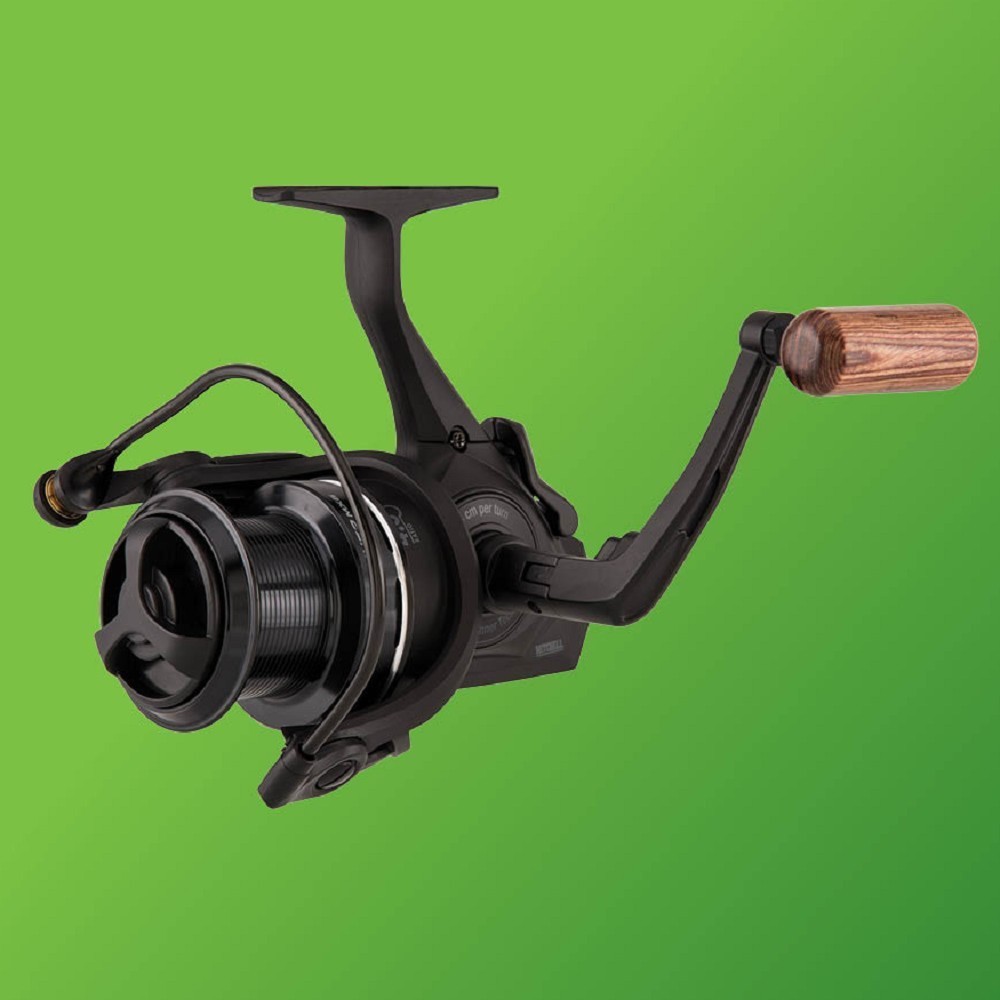 How about the body?
The strong polymeric body is, as you will have noticed, compact and well designed. The thick bail arm is aluminium for strength without bulk, and the reel handle has that all-important single-touch folding ability. The rose-wood knob on the end is also a nice visual touch.
Tell me the specs
The 5000 is the smallest MX6 Free Runner and has an RRP of under £100. It weighs 645g and can take 350yds of 12lb line, which is more than ample for most British and holiday carp trips. There's slow spool oscillation for great line lay and the front drag feels slick and well built. And price-wise, you're looking at a very competitive £99.99. Top marks as ever, Mitchell.
When you buy something using the retail links in our product reviews, we may earn a small affiliate commission.