Nash Are House Proud
It's okay to be square…
The Nash Blockhouse doesn't look like your typical bivvy, but it might just be the shape of things to come. In fact, having fished from one, your natural prejudices against its Lego-block silhouette might just disappear entirely—especially if you value not turning into a hunchback. Why? Because, above just about everything else, the headroom afforded by this shelter is genuinely liberating. You don't realise just how much you crouch and stoop in a normal bivvy until you feel the freedom to stretch out tall after a night on a bedchair. You can even change clothes in privacy without the constant threat of toppling over or getting a face full of ceiling-mounted condensation.
Of course, the ability to stand up tall in a bivvy is hardly earth-shattering, but the Blockhouse concept also saves you time and effort when it comes to its own erection. There are no poles to connect or thread—it simply clicks into place with surprising efficiency.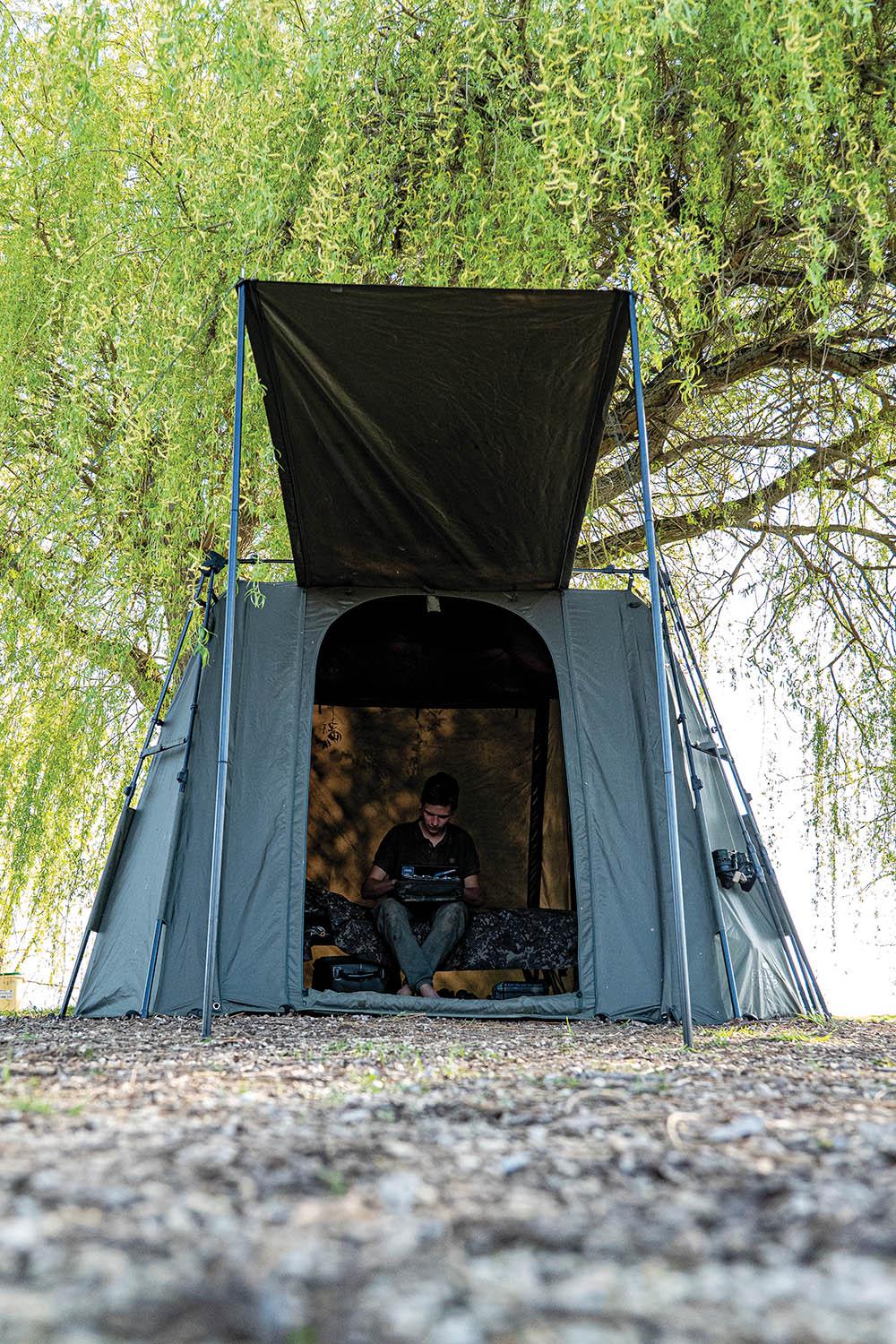 Another benefit of the Blockhouse concept is its sealed-capsule protection from the outside world. If the weather turns seriously nasty, or the local wildlife are trying a bit too hard to make friends with you, the heavy-duty groundsheet and storm skirt keep these green cubes free from rain, rodents and insects.
Unlike other gazebo-like shelters, this one offers serious weather protection with a 15,000mm hydrostatic-head rating and twin-zip storm-panel door which doubles as an awning. All four sides also feature full-size mozzi-mesh panels for complete ventilation. And if you're fishing in colder conditions, a separate overwrap is available.
Size-wise, it's hard to compare this shelter to more standard shapes, but it's effectively a 'spacious one-man' bivvy ideal for longer sessions or even a small social gathering. That said, its footprint is deceptive and despite the internal space it will still fit the space needed to erect a traditional one-man bivvy.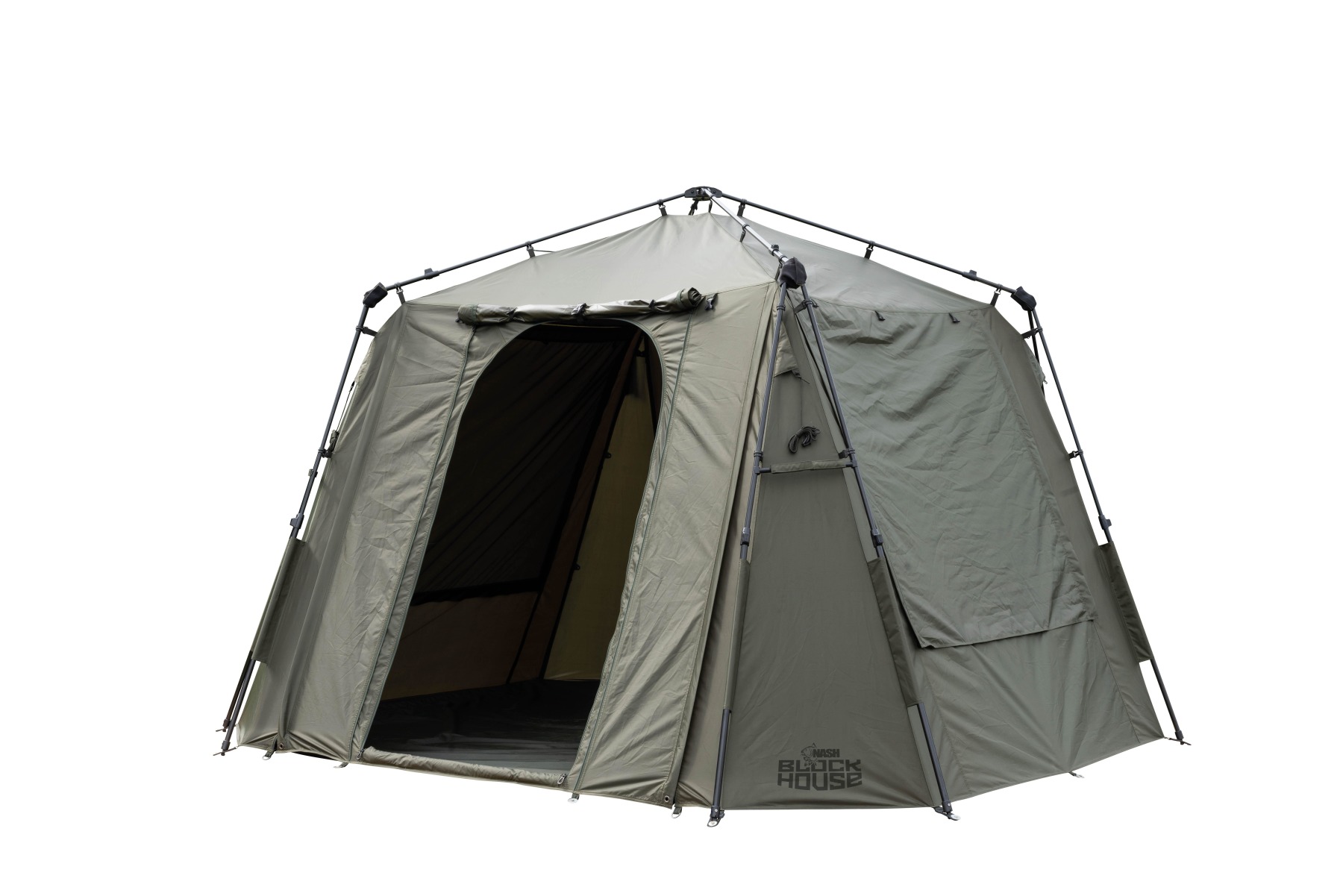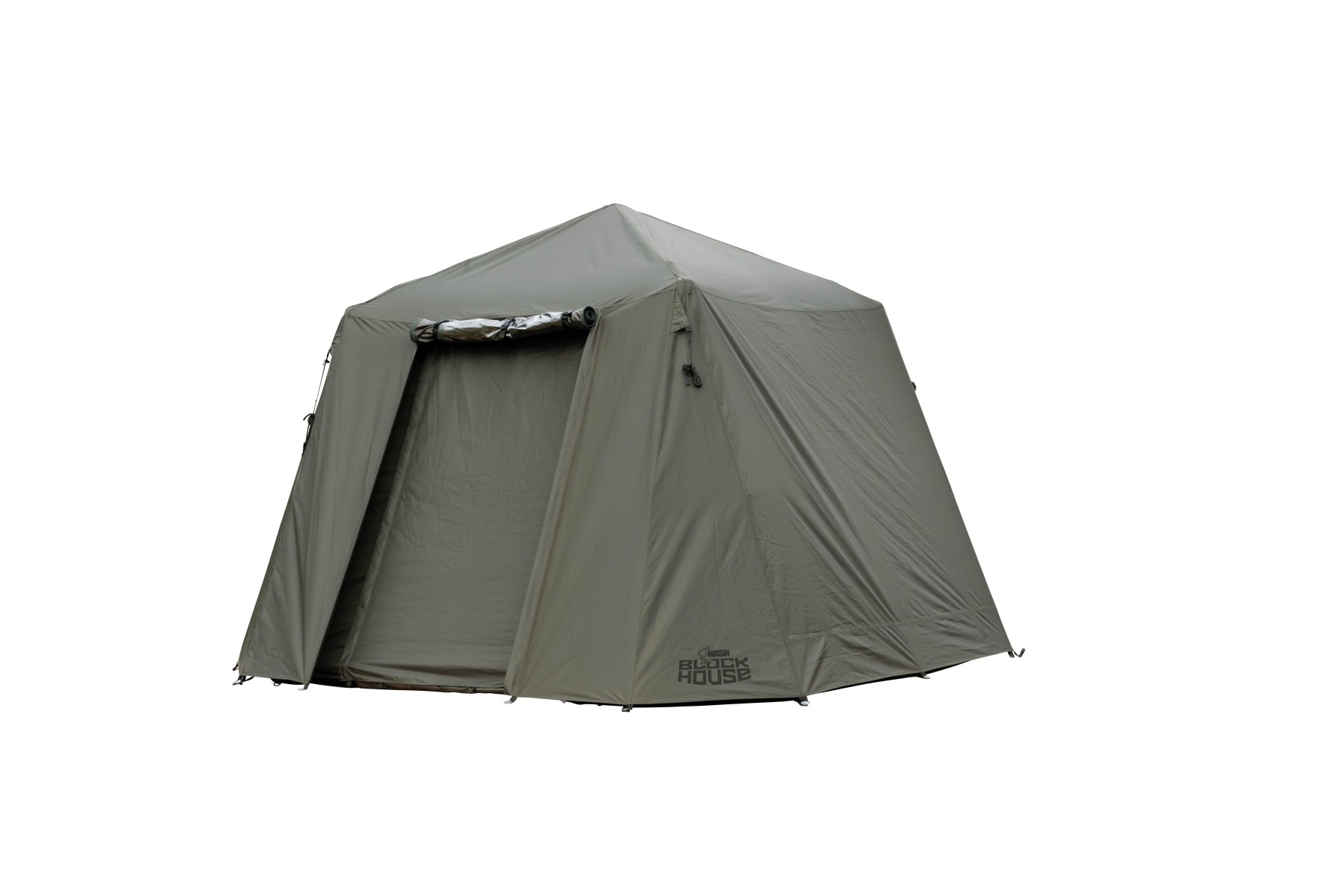 It's clear that Nash believe in this concept and have gone the extra mile with the included accessories. You get two corner-mounted rod-support straps (each capable of holding two rods), an internal vapour-shield and neoprene protectors for the hinge joints on the external structure.
If you're still not convinced, we say: don't knock it till you've tried it!