Nash Gives Power To The People!
Once you've tried a Nash Power Barrow you'll want one!
Oh to have been a fly on the wall at Nash HQ when these Power Barrows were unleashed on the public. A bit like with the launch of Scope range nearly a decade ago, it must've been a nervy wait to see how these barrows would be publicly received. Fortunately for Nash, the gamble has once again paid off and those who've tried one of these barrows will tell you how much of a game-changer they are (read: that's us!). We've been lucky enough to own one for the past 12 months and here's our five big takeaways why these really are brilliant (albeit expensive)…
1. Power. Lots of power
There are two barrows in the range—Trax Metro Power Barrow and Trax Evo Power Barrow—and both are powered by two 12v rechargable batteries and 150w motor. With a simple thumb-operated accelerator, these barrows will make light work of steep hills (just search Nash Power Barrow vs. Standard on YouTube), muddy paths and long walks to forgotten swims. The sealed battery unit is waterproof, as is the in-hub motor, so it's usable power 24/7, too.
2. Ease of use
No matter how cocky you are, being presented with a motorised barrow for the first time is a daunting experience. Will it shoot off out of my hands? Will it drag me into a muddy ditch? Thankfully, you don't need an extended driving test to master these barrows. The thumb control is intuitive and delivers power progressively. In fact, it's more like torque than power—giving you extra grunt to glide over tree roots or through mud, rather than outright speed. And if the going is easy, or you run out of battery, both of these barrows can be operated manually at any time.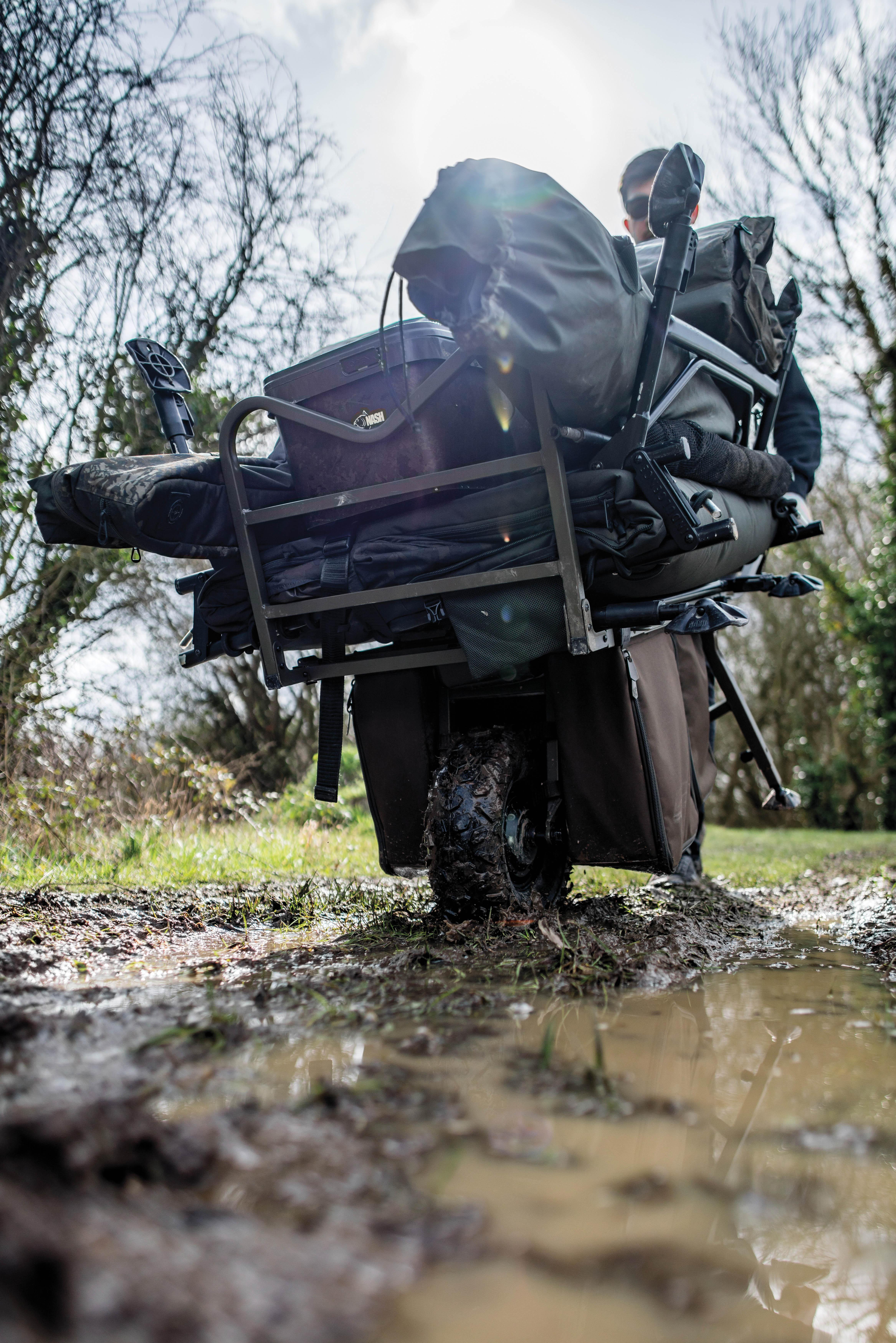 3. Design
Weight distribution is key on any barrow, especially one with two sealed lead-acid battery units attached, but Nash have clearly paid particular attention to this fact. The batteries sit squarely over the front wheel, where their weight is least felt by the user at the handlebar end, and the in-hub powertrain keeps everything compact and perfectly balanced. Stack your kit correctly and you'll never feel like these barrows will tip over.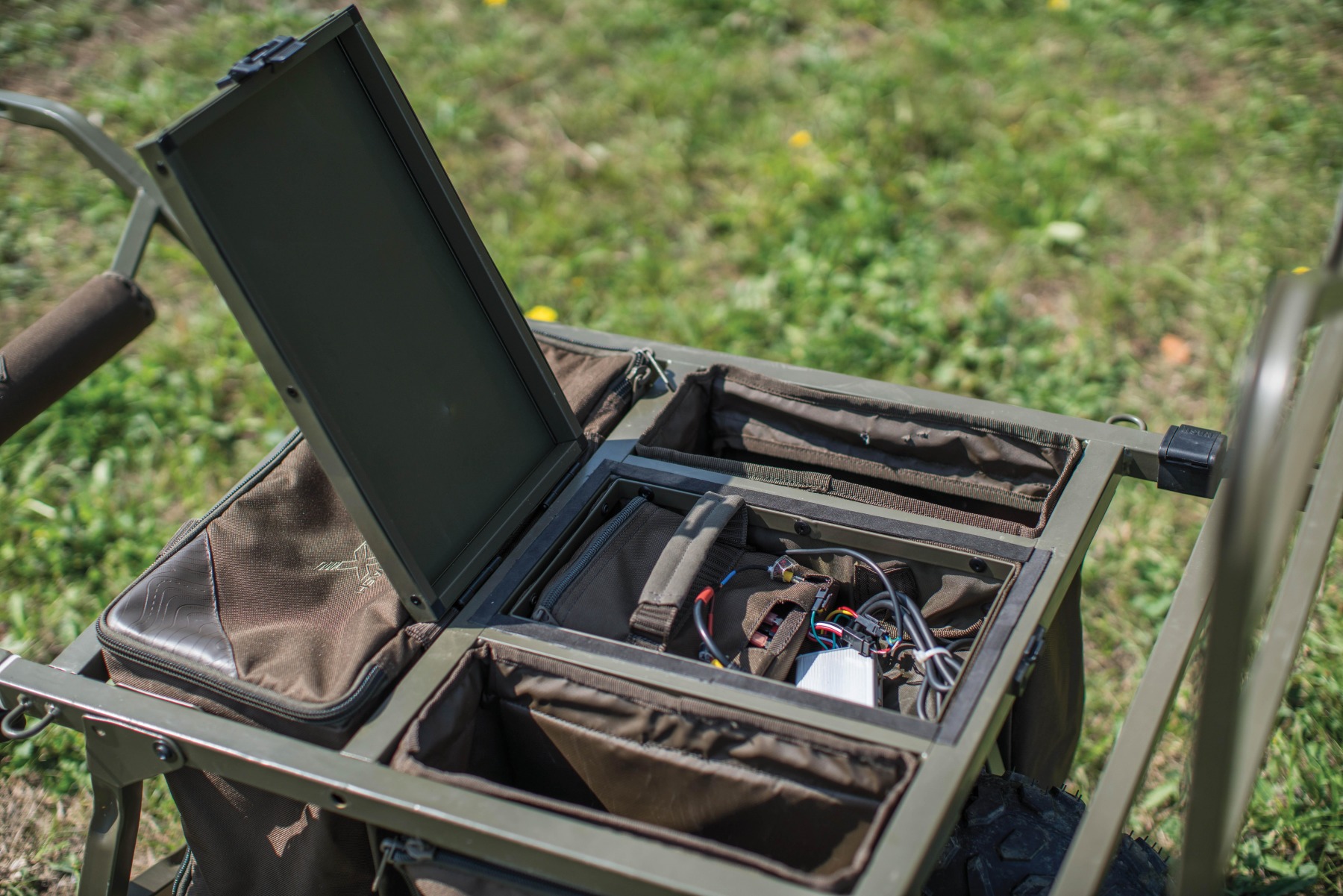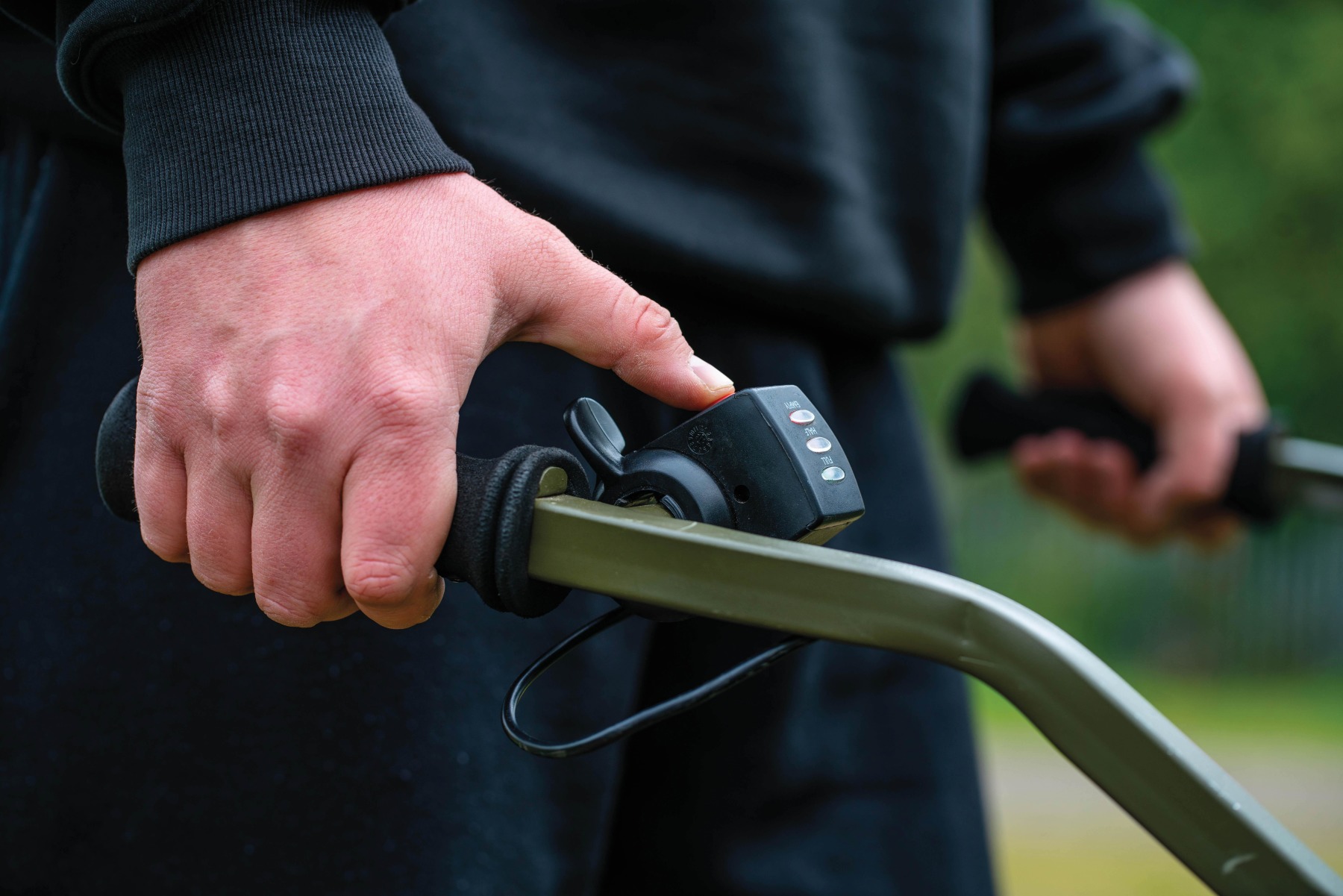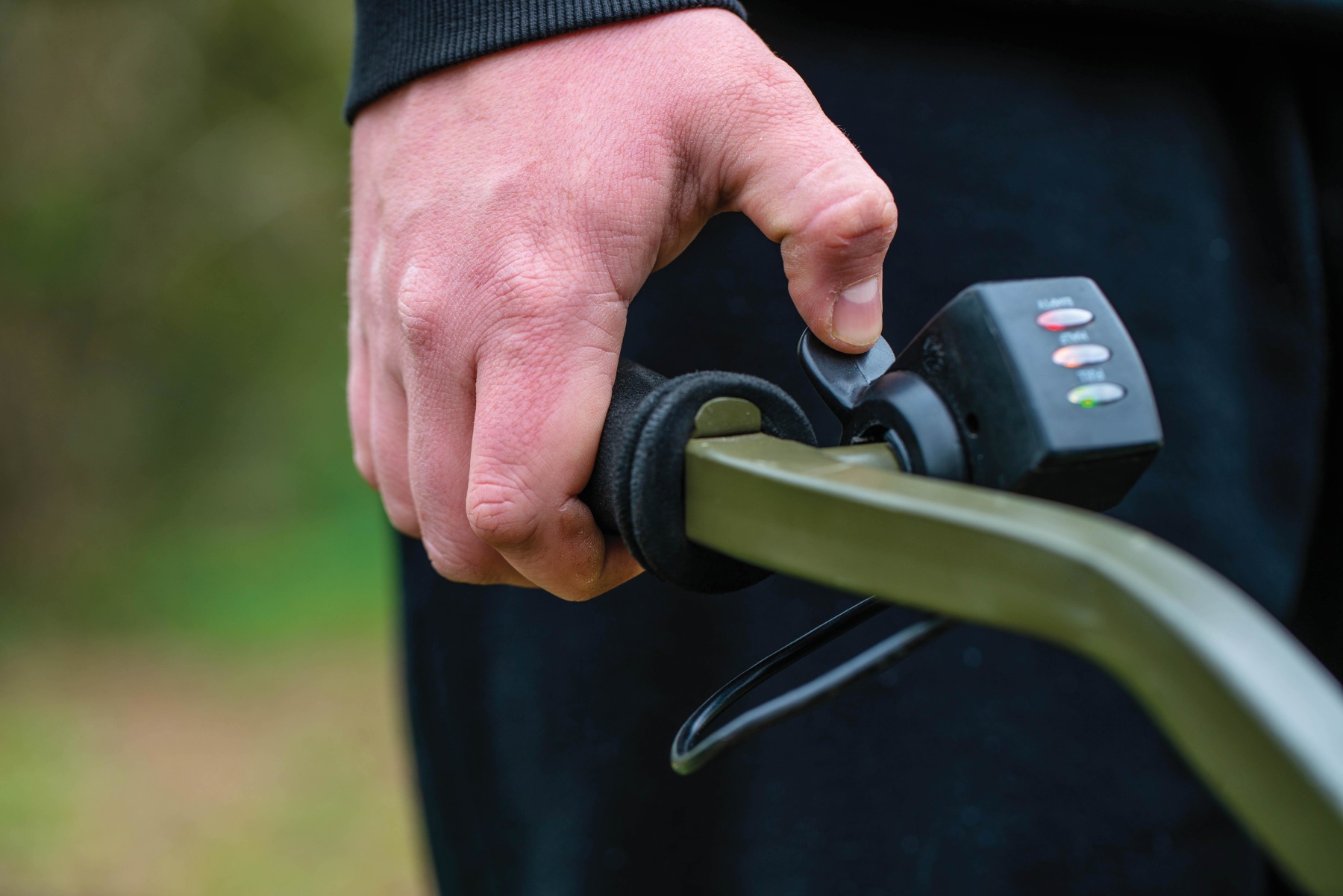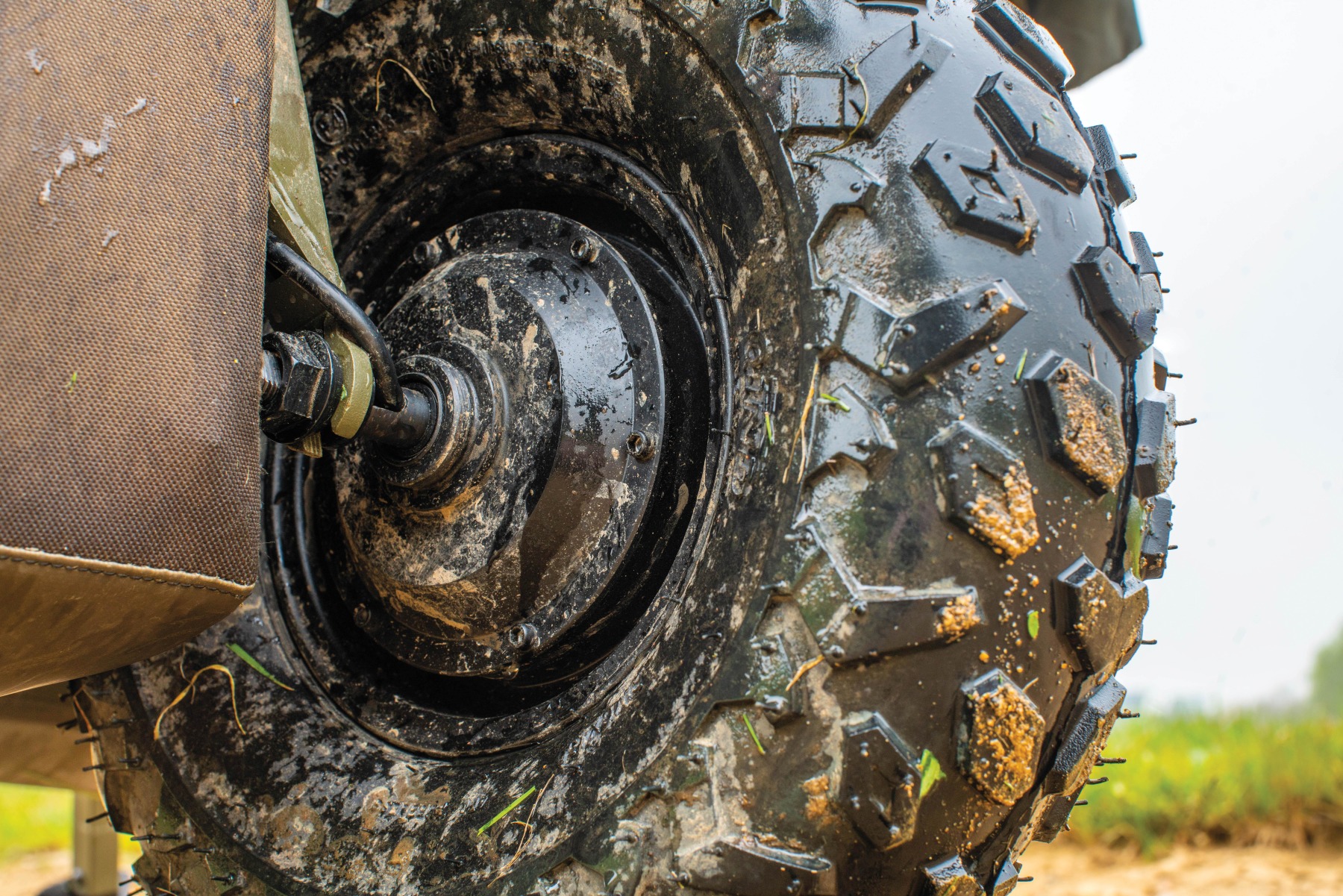 4. Model options
As previously mentioned, there is a choice of two Nash Power Barrows. The Trax Metro is the simpler, smaller version, while the Trax Evo is the big daddy. The former has zipped-access bags either side of the front wheel and a central under-barrow bag nearer the rear legs. It has a front support bar but, unlike the Evo, no side supports (you can use upturned bedchair legs to do the job) nor a rear Y-shape support for rod bags. And both models come supplied with rear wheel kits should you want extra stability and load safely.
5. Build quality
It's testament to the design of these barrows that neither of them look like powered barrows, even when you're relatively up close. The wiring is hidden, the controls discreet and the motor virtually invisible within the wheel hub. Surround all that electronic trickery with a quality metal frame and matching storage and you've finally got the complete power barrow carp anglers have always dreamt of.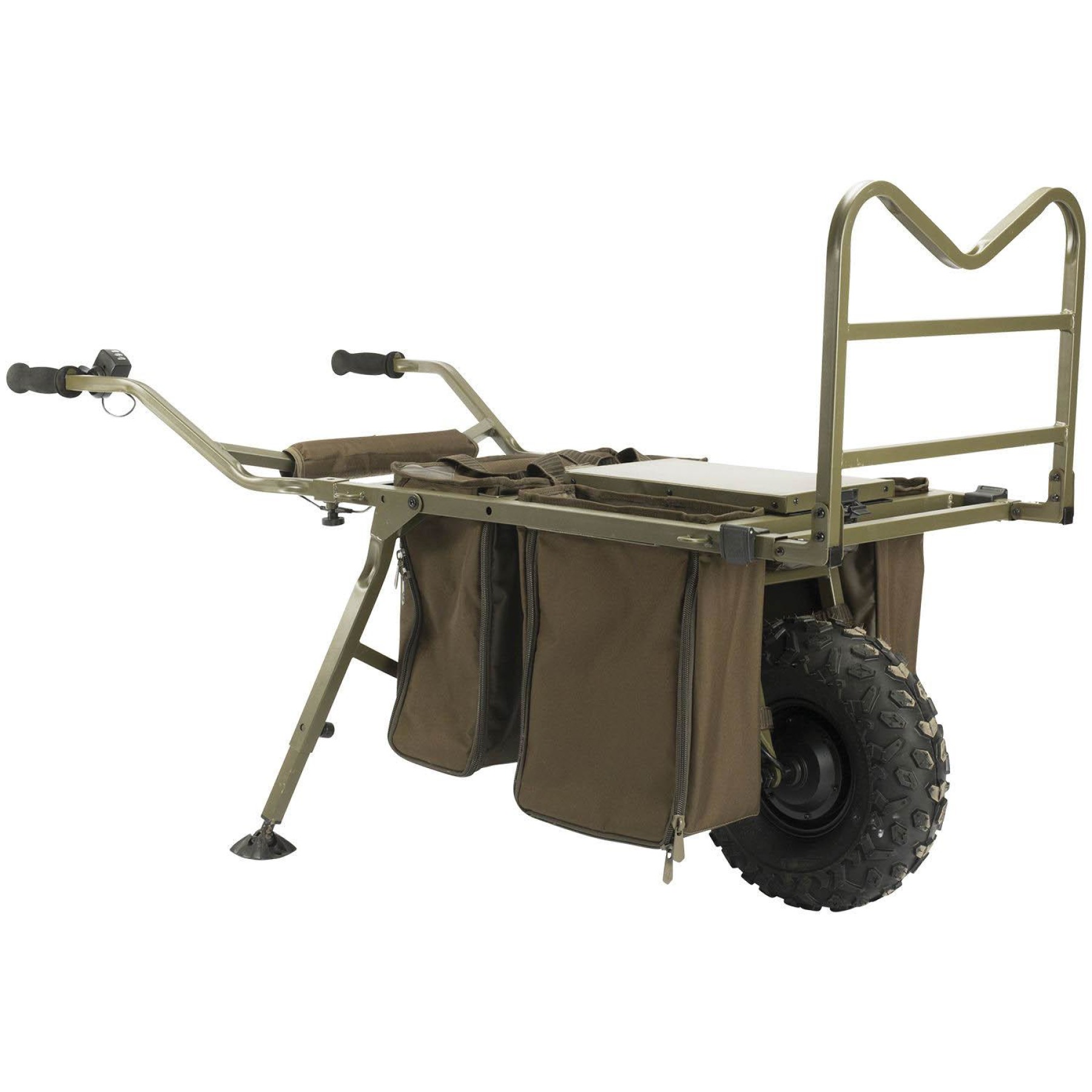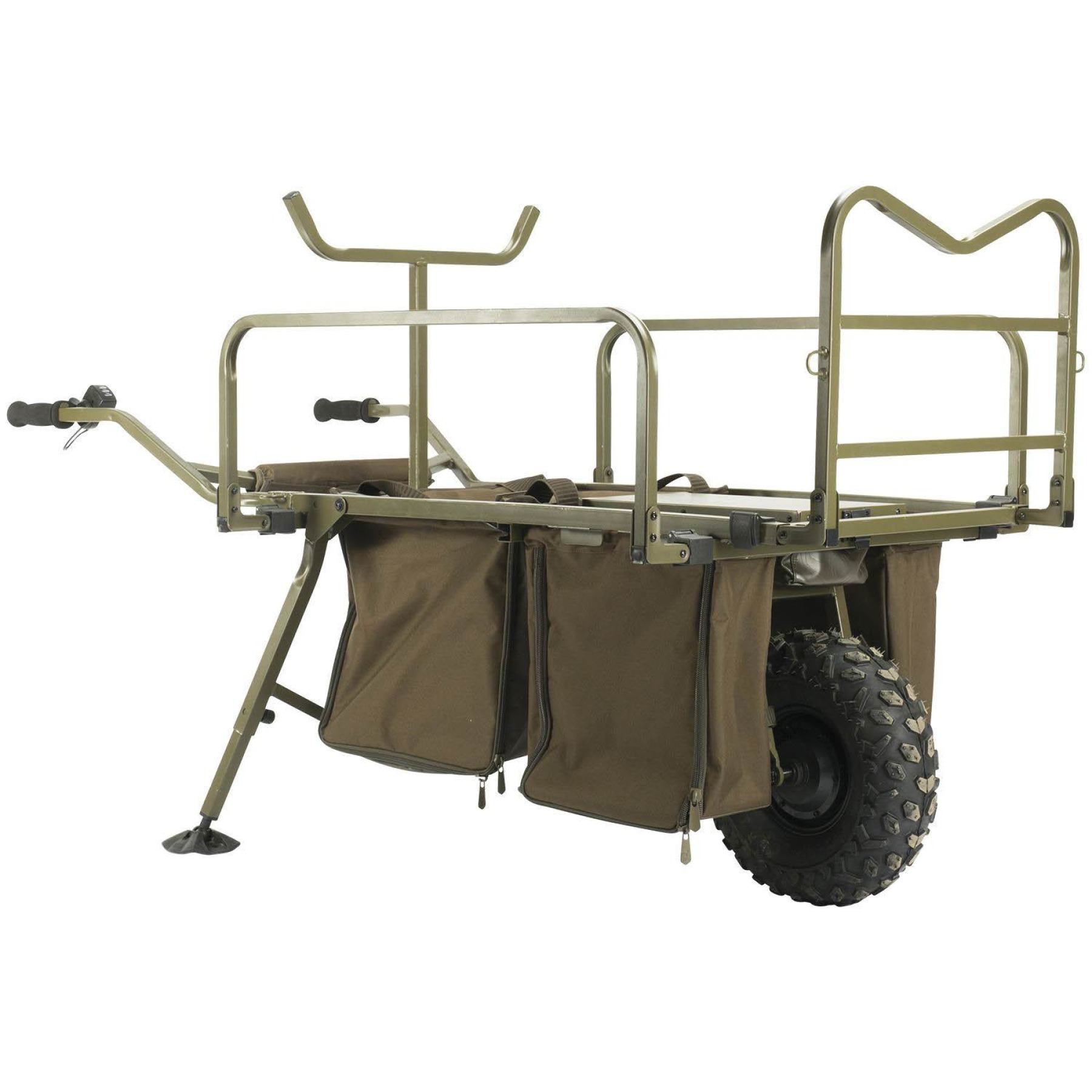 How to 'pimp' your barrow
Waterproof Cover
For the unenviable task of moving swims in the wet, this cover keeps your kit dry. It features internal elasticated cords that run diagonally for a snug fit and tough plastic grip hooks for attaching to your barrow. £59.99
Barrow Bucket Outrigger
Buckets are always the trickiest item to carry on a barrow—they never balance—but this steel hoop accepts Nash Tackle's 10L and 17L Square Buckets beyond the front wheel for decent balance. £19.99
Power Barrow Battery Bag
These come supplied with the power barrows, but if you want to organise a spare set, these zip-fronted pouches perfectly hold the two 12v batteries used to power the Trax range. £9.99
Rear and Front Barrow Panniers
If you want extra storage options, these slimline panniers are perfect for stashing bits you need to grab in a hurry. They attach at the front or rear of the barrows. £19.99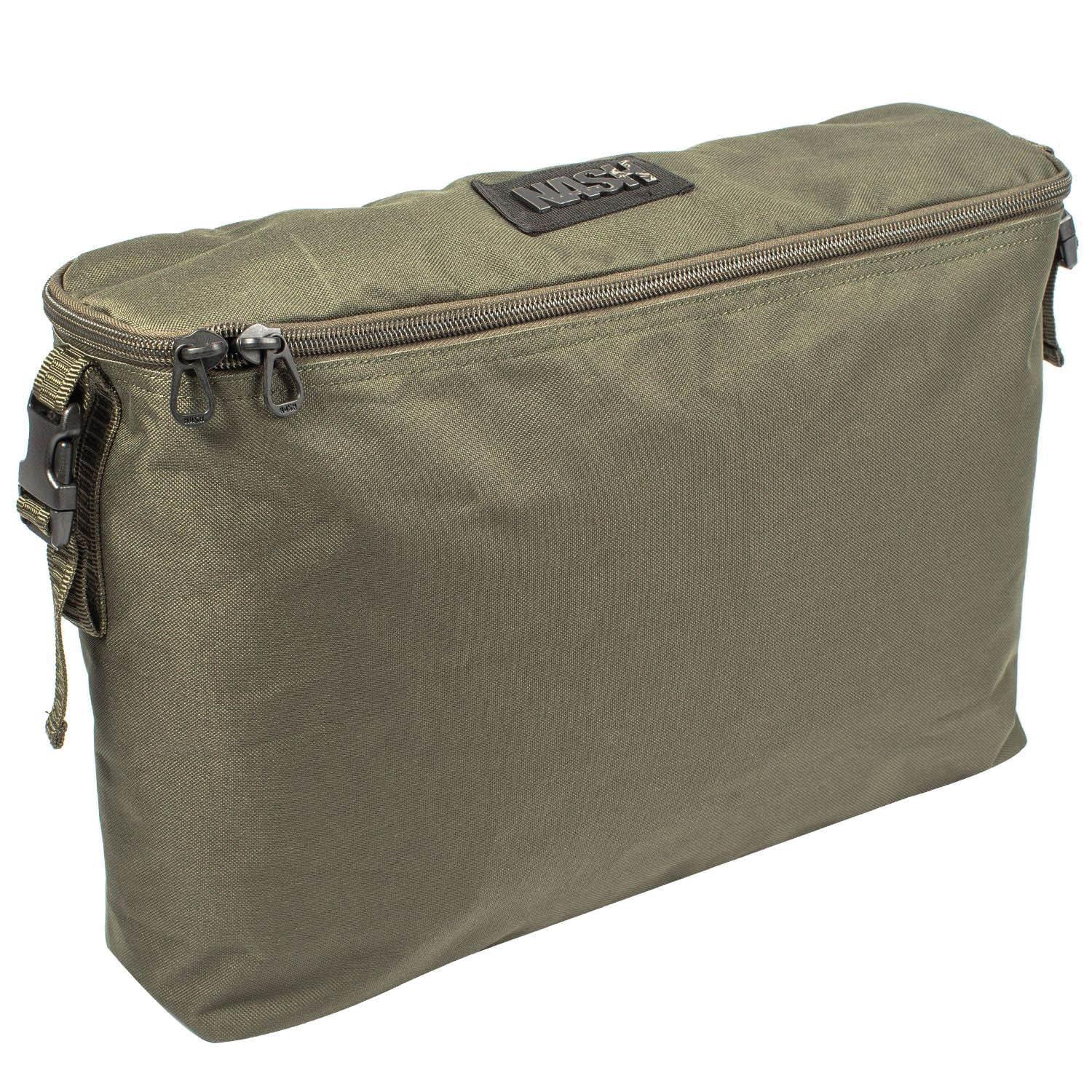 The Editor's Thoughts
Let's start with the elephant in the room—the price. There is no way of dressing this one up: if you don't have near-on a £1,000 to throw at something which a similar product could do for a tenth of that figure, then turn the page now. However, if you do have that sort of budget, then these wheelbarrows will change your carp fishing life. As our review states, they really are easy set-up; the built quality is second-to-none; and all the bars, bags and uprights are in exactly the right places. But what will really transform your fishing life—your want to move—and the utter pleasure you'll receive when you see the furthest swim from the car park is free and full of carp, is the moment you plug in those two 12v rechargeable batteries, hit that big red button and push down on the speed trigger control… Until you do that, you won't realise just how amazing having an electric wheelbarrow is. If you've got the money, as our tongue-in-cheek flowchart says, 'BUY ONE'! —JOSEPH EARL-WRIGHT
---