Nash's 2020 vision
We've had a look at what Nash is bringing out next year - and it's gooooood!
There are few companies in carp fishing with the drive and productivity of the Nash stable, so it's no surprise that their latest launch is another big drop of shiny new stuff. With a range that spans everything from hooks to bivvies, variety is the name of the game and we've picked out a broad selection of items that have caught our eye. There's innovation and evolution among this lot and all of these items are sure to fly out of tackle shops in 2020 and beyond.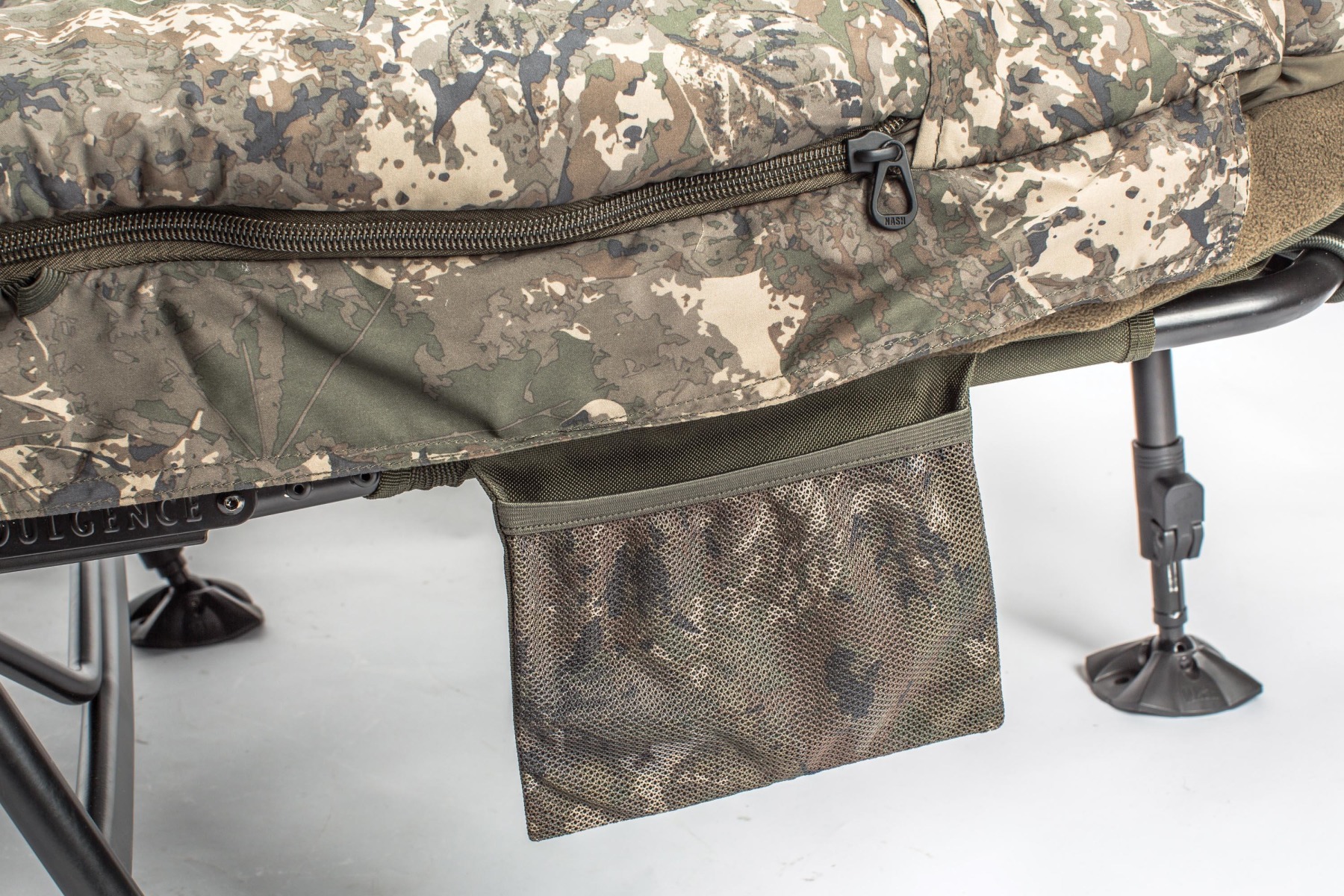 Indulgence Sleep System
Nash have long led the way when it comes to sleep systems and the Indulgence name carries a stellar reputation for comfort and warmth. The latest batch of Indulgence sleep systems includes an uprated and extended lumbar support through the weight-bearing section of the mattress and clever USB connectivity for use with power packs to charge your electronic devices.
If you're hellbent on all-out-comfort, then you need to lay on one of the new MF60 Indulgence 5 Season Sleep Systems… the most luxurious comfort yet thanks to the support of MF60 - the highest quality rated memory foam sleep system mattress on the market.
There is also an improved spring-loaded leg assembly with one-touch adjustment and a smooth nylon underside to the duvets for unhindered movement when sleeping. There are six versions of the new Indulgence Sleep System in total, ranging from a 4 Season Compact right up to the giant Emperor, with Wide and Standard SS3 and SS4 models in between.
Shop here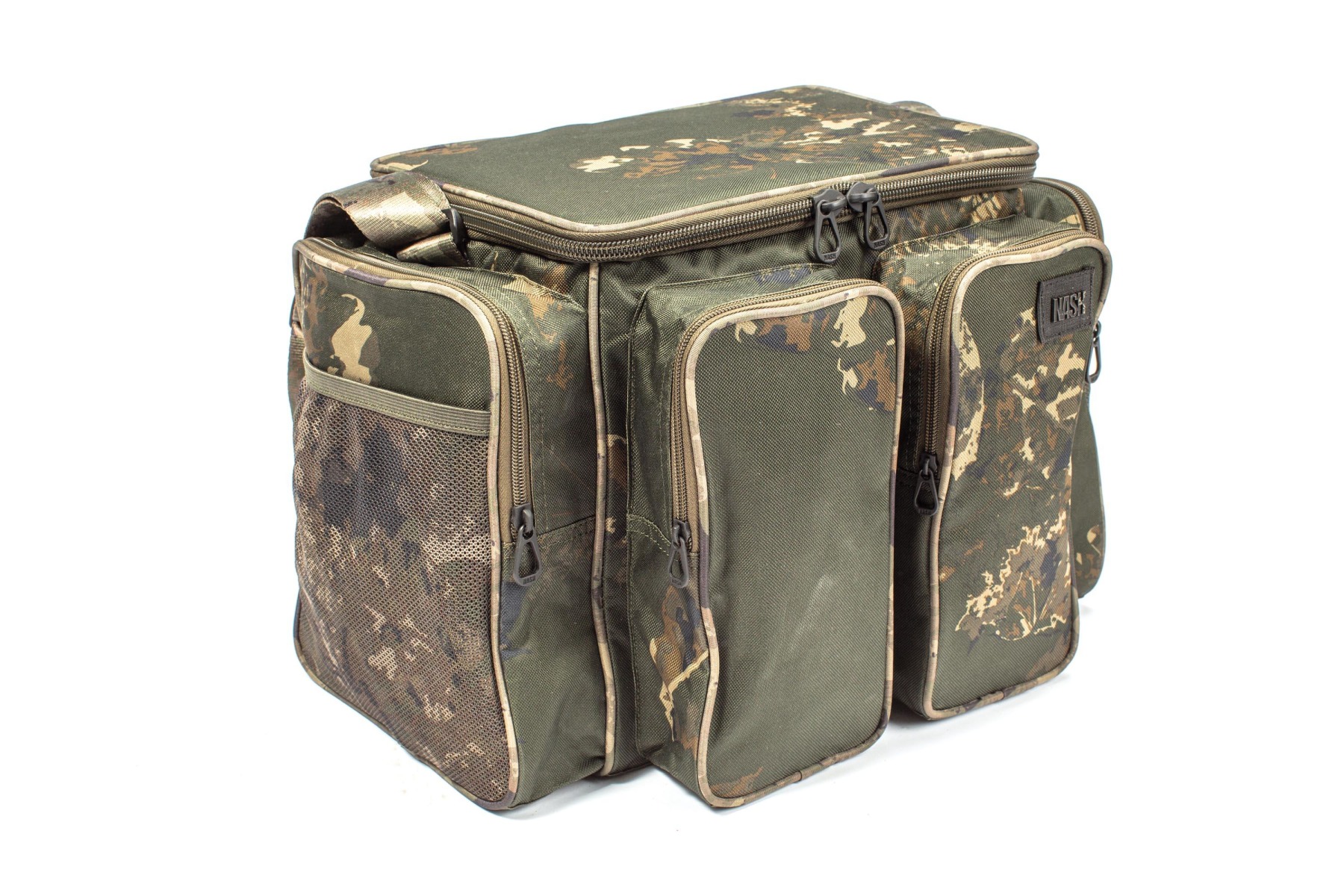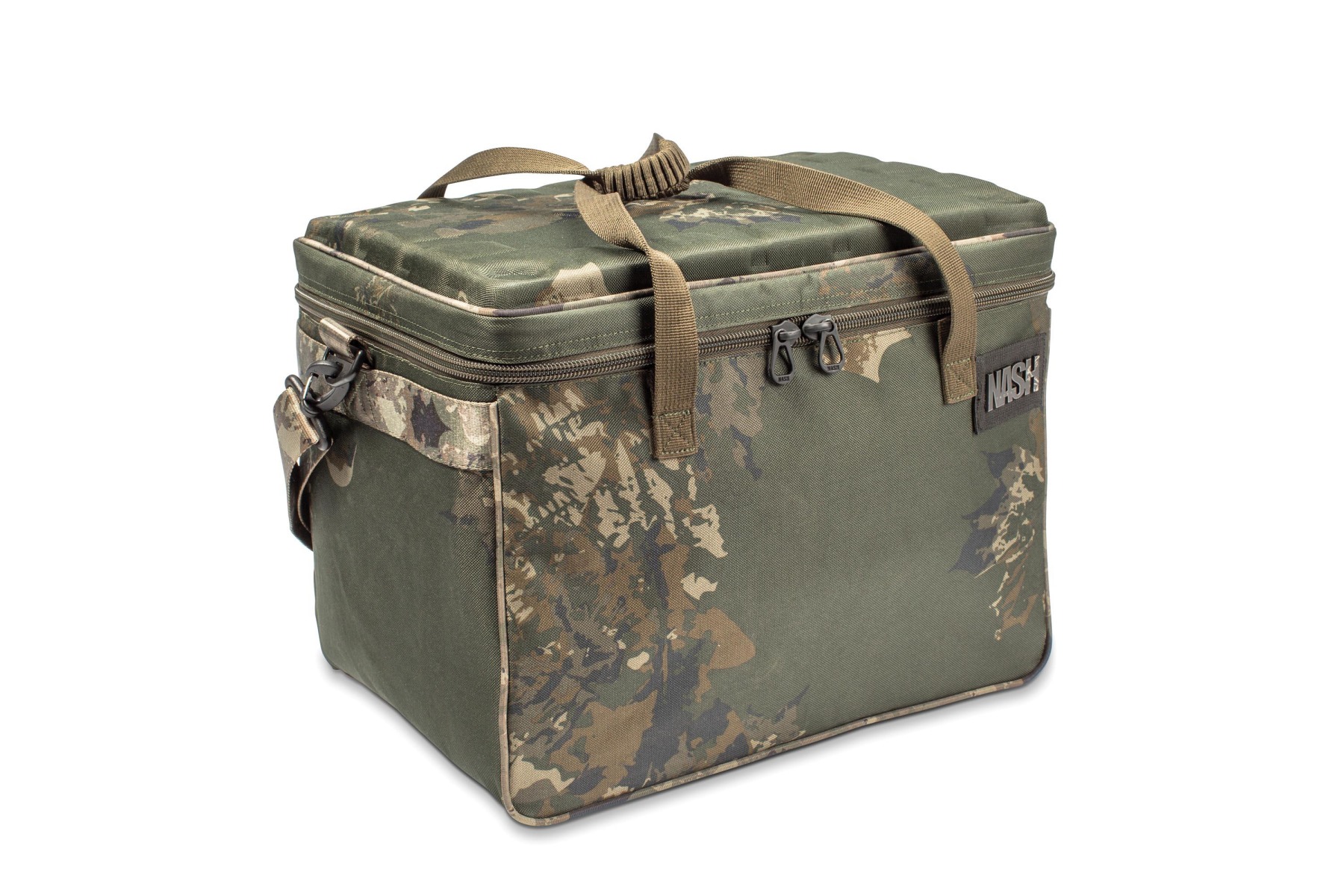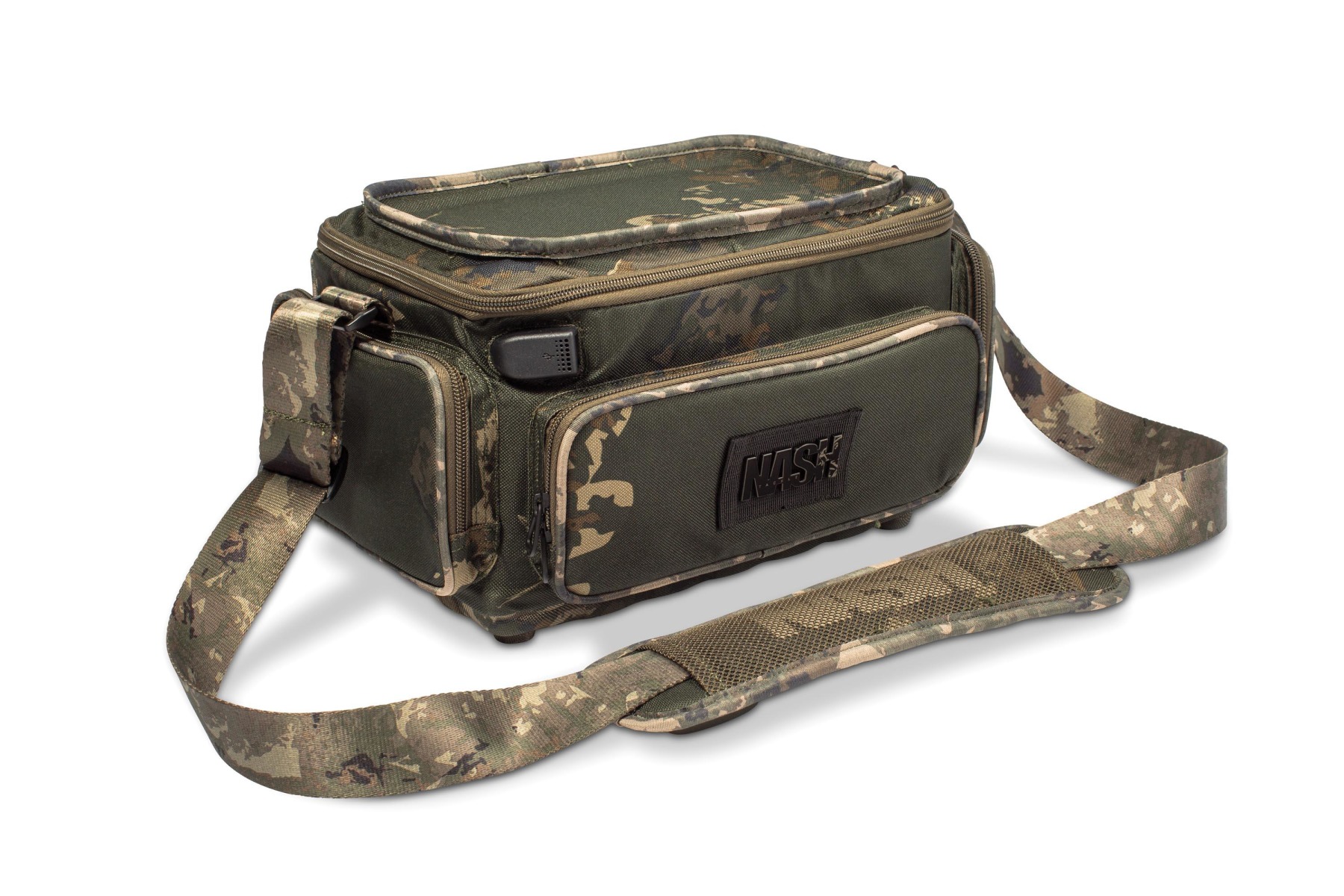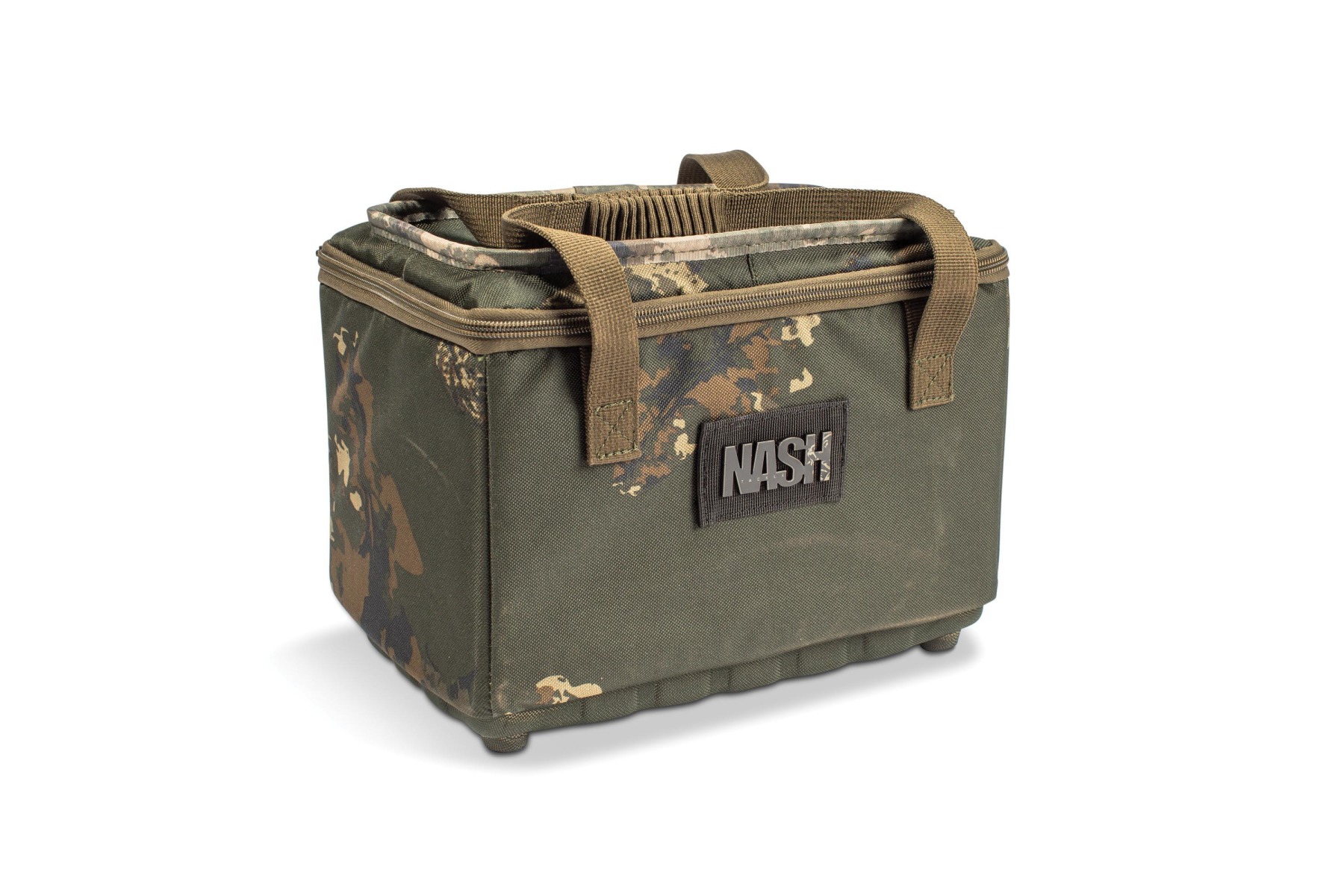 Subterfuge Luggage
This is a premium range of new luggage from Nash, aimed at the discerning carper tired of buying cheap and buying twice. All the items feature the unique camo pattern found on the Scope range and top-quality materials, zips and fittings.
Clever features include an interlocking base on the Large and Medium Carryalls that allows them to be stacked, while the Tech Bag has an integral USB socket to keep charging cables tidy.
The full range includes three sizes of carryall, the Tech Bag, Brew Kit Bag, Gas Cannister Pouch, two Freezer Bags (the largest of which can hold a mighty 26kg of boilies!), a Net Float and Air Dry bags. There's also a Subterfuge Work Box which is the perfect storage solution for end tackle. There's plenty of internal space, a waterproof EVA base and an EVA rig tray is included to help you stay organised when rig tying.
Shop here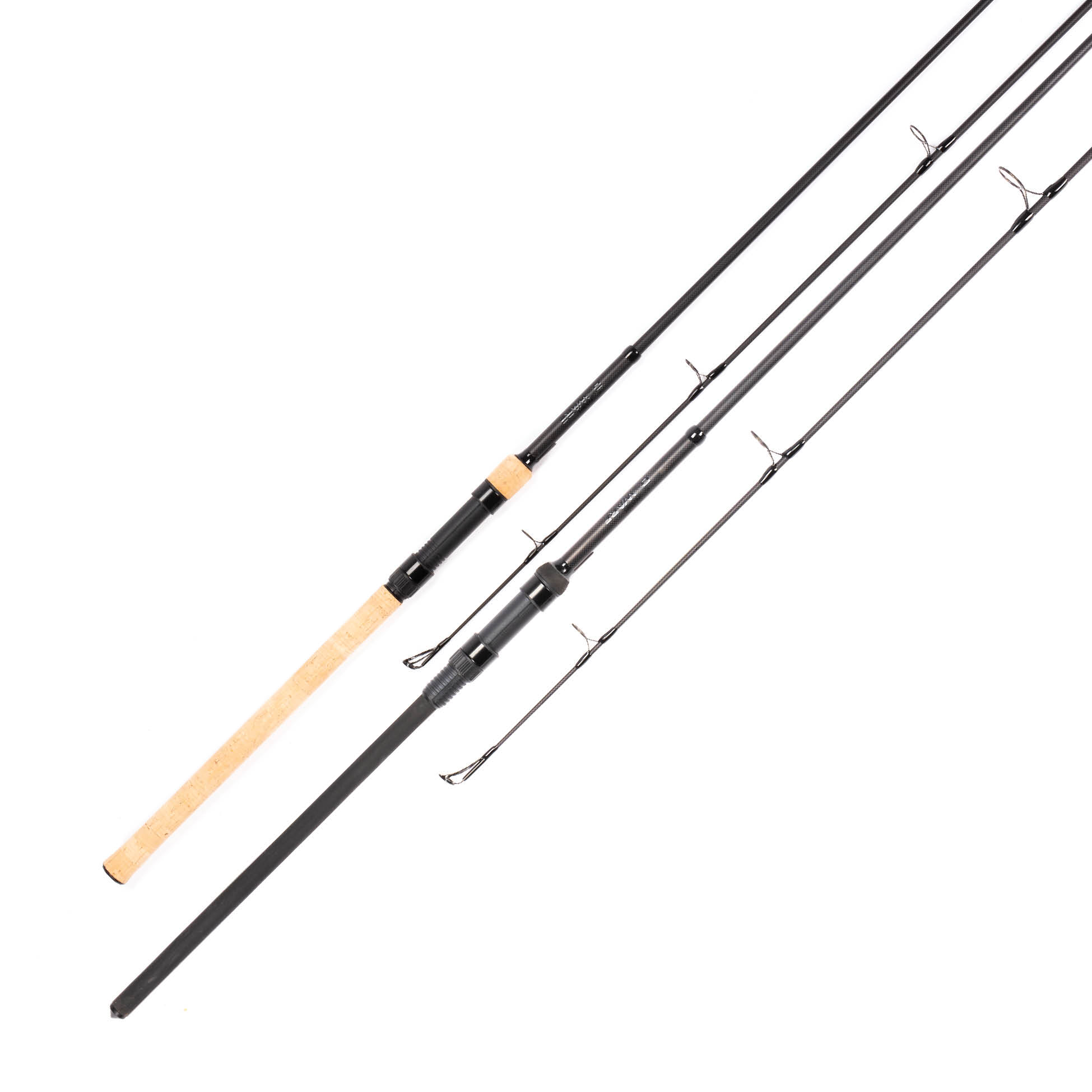 Dwarf Rod Range
Introduced on the back of the success of the original range of Scope rods, the Dwarf rods are a budget-friendly selection of shorter rods with a telescopic butt section. New for 2020, and sure to please many anglers, is the introduction of a cork-handled version. They look as good as you would expect, but Nash have also taken the opportunity to introduce a 6ft 1lb-test-curve version with a cork handle that will be perfect for smaller carp, chub and barbel. Another new addition to the Dwarf range is a sleek shrink wrap handle. These are available in 6, 9 and 10ft versions.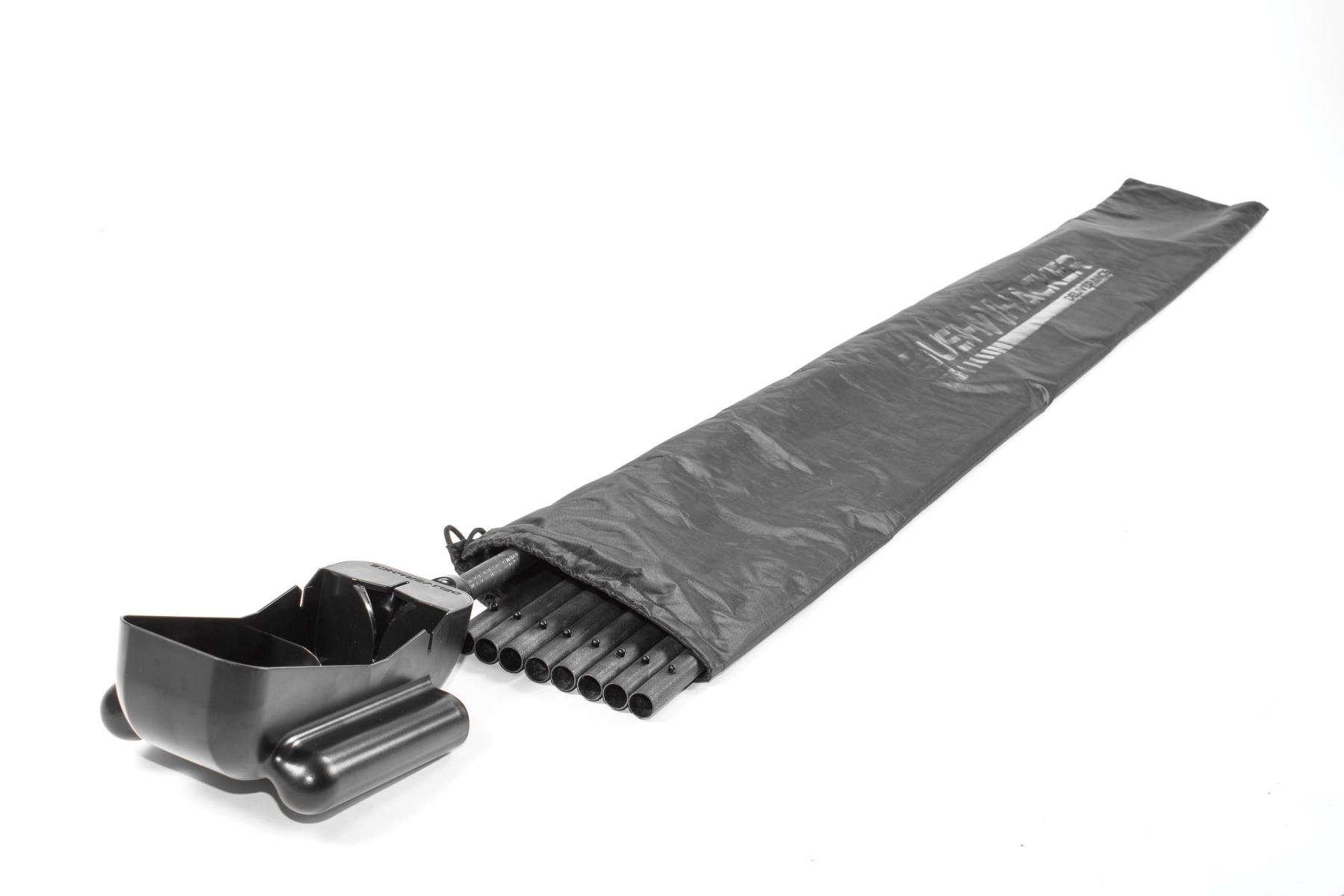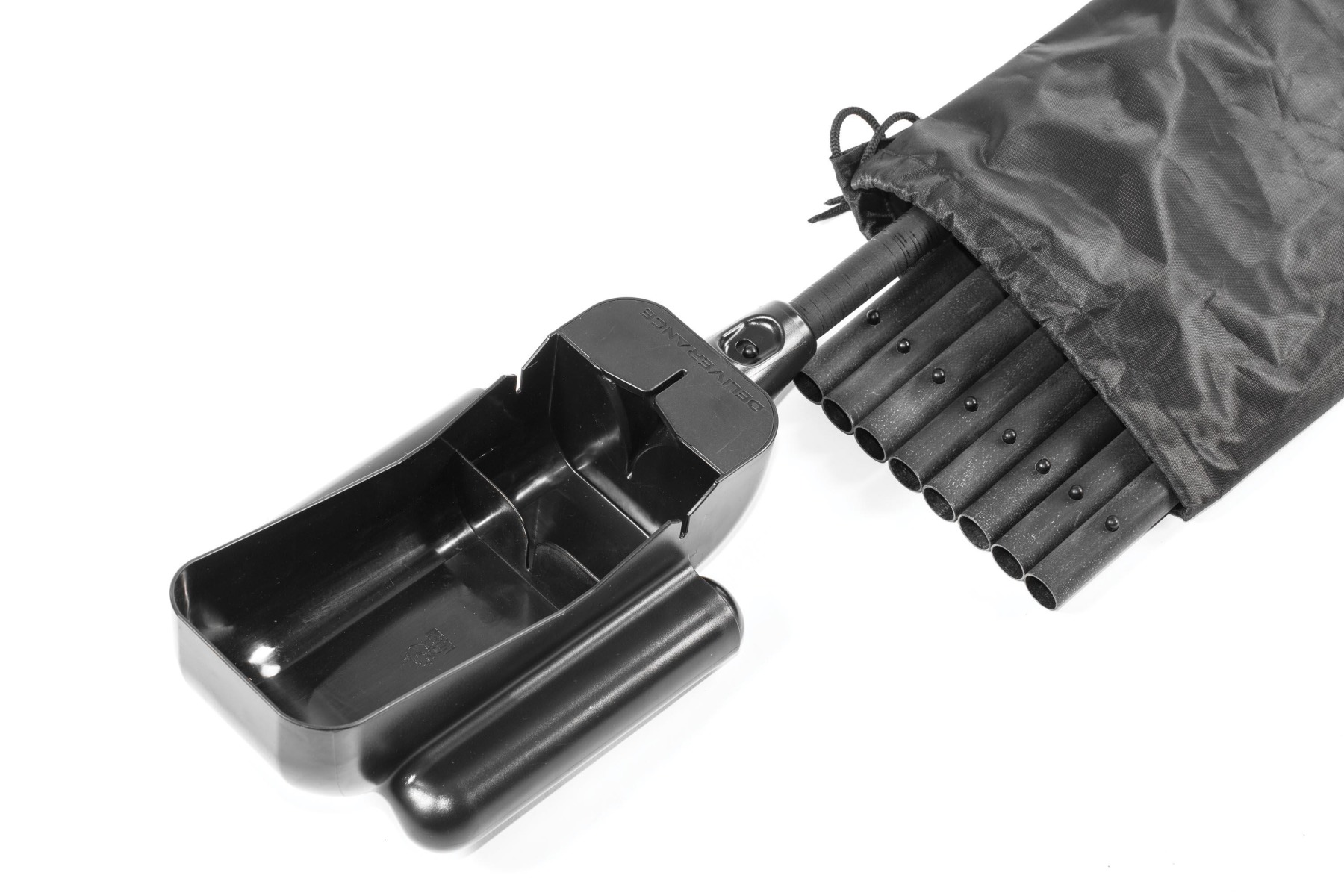 Bushwhacker Baiting Pole System
A potential game-changer for many stealthy anglers, this lightweight baiting pole has been developed with Oli Davies and is made up of 10 fibreglass sections with spring-button locking joints. It comes with a removable baiting spoon with integral twin buoyancy devices and a capacity of around 1kg. The pole's standard 15m reach is impressive enough, but the real bonus is the ability to purchase separate 1.5m sections to keep on extending the Bushwhacker. Add enough extra sections and you can push your rigs out to an incredible 45 metres - that's almost 50yds!
Shop here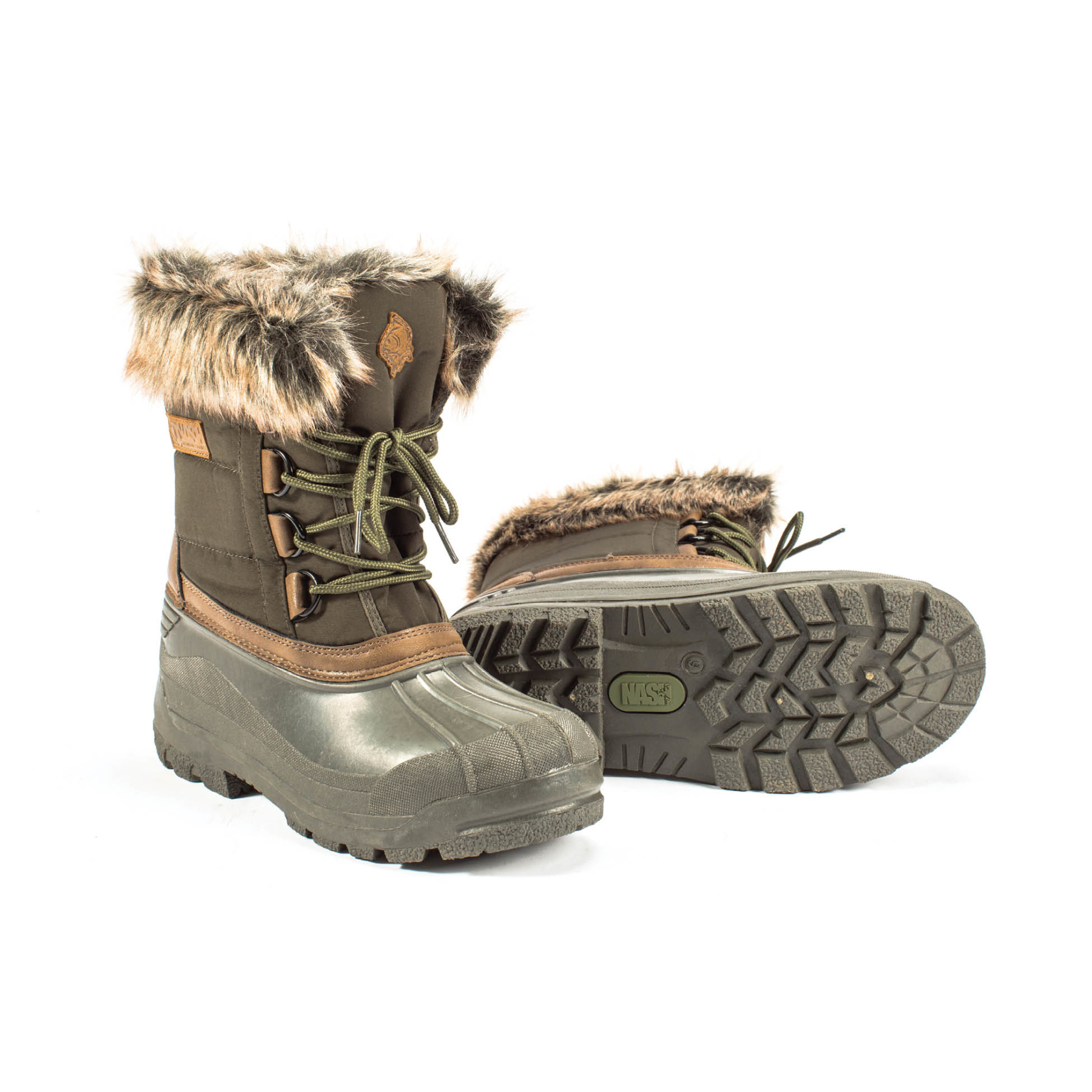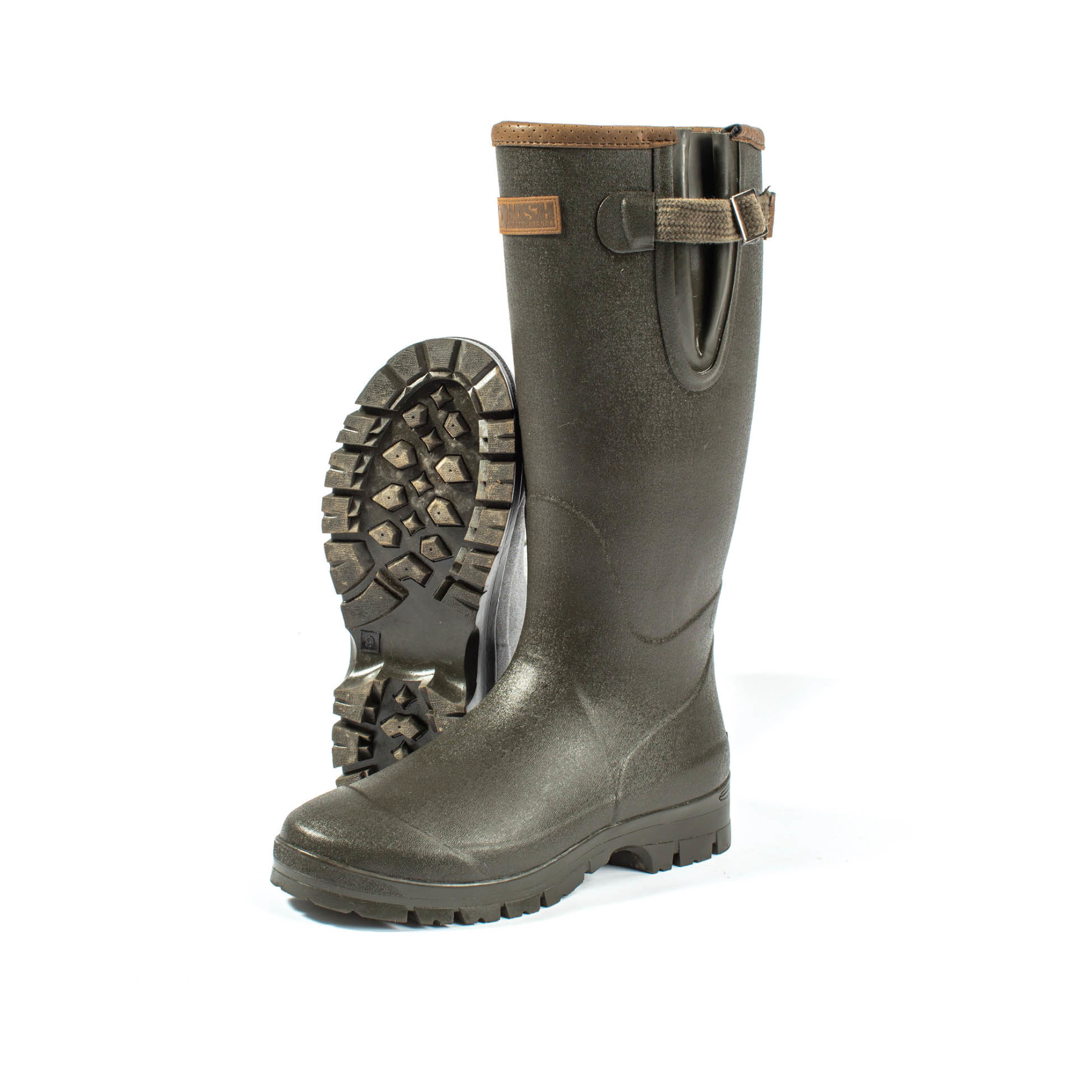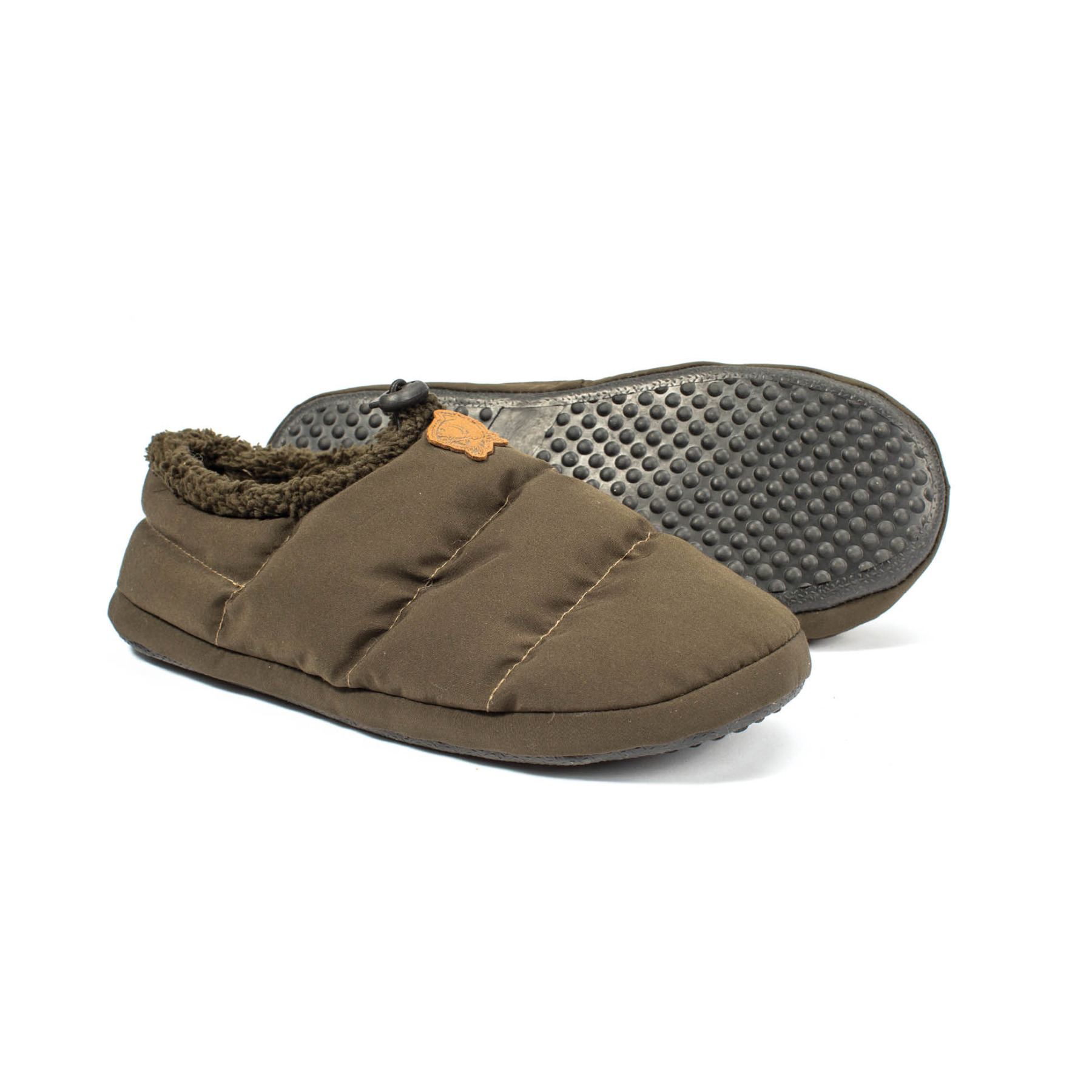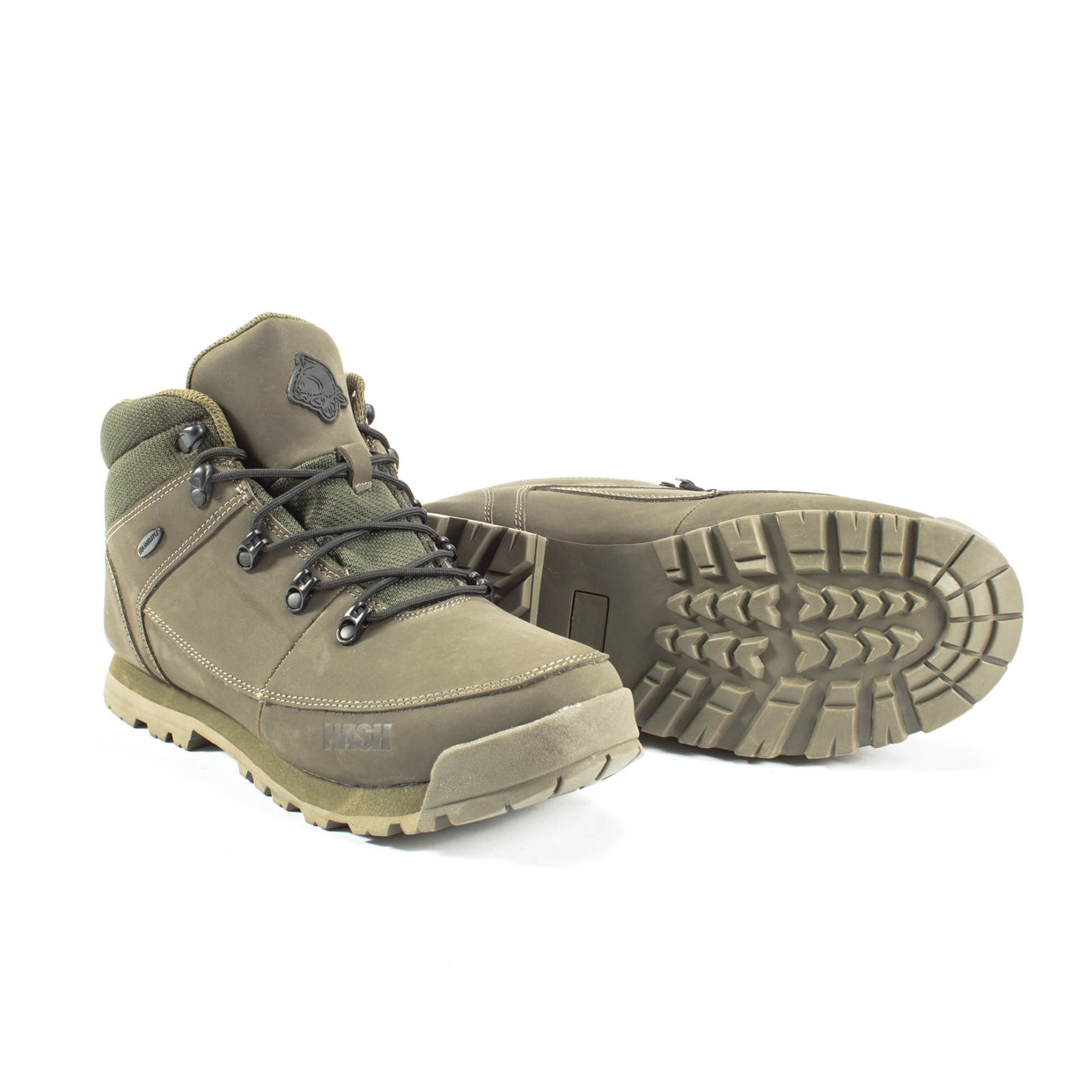 ZT Winter Footwear
There is a quartet of new footwear in the ZT range for 2020. At the comfort end of the spectrum the ZT Bivvy Slippers provide fleece-lined warmth in your shelter, but have a moulded-rubber non-slip sole if you need to dash out to hit a bite. The ZT Field Wellies have a timeless country look to them and provide classic waterproof protection plus a modern neoprene lining. For anglers braving freezing conditions, the ZT Polar Boots have an insulating sole and thermal inner boot to beat the most savage of winters. The ZT Trail Boots are an all-round walking boot for use in all weather. They boast rot-proof laces, a high-grip sole and are waterproof to the uppers.
Shop here
AVAILABLE IN:
The ZT footwear is available in sizes 7 to 12 (aside from the Bivvy Slippers which go up to a size 11).