New Keenly Priced Rods From Nash!
X hits the spot with these new arrivals from Nash...
Younger readers might associate Nash's involvement in the rod market solely with the hugely successful Scope range, but the Essex company's pedigree goes much deeper. Kevin Nash himself had his initials on some classic Daiwa carbon decades ago and his own Nash brand have produced some hugely impressive sticks since the 1990s. Next off the production line is the new X Series…
THE BIG QUESTIONS
Good to see some full-length Nash rods…
Don't be blinkered by the success of the Scopes! Nash have always done a comprehensive range of rods, and these fit snugly in the middle in terms of features and price.
Okay, sounds good. What are they like?
Nash describe them as 'hardcore blanks with cult styling', so there are no through-action floater rods here—these are proper tools with beefy test curves and plenty of power. And they're right about the cult styling. It's all very understated, with just the bright-blue X logo providing an eye-catching flash of colour. It's a great visual combination, in our opinion.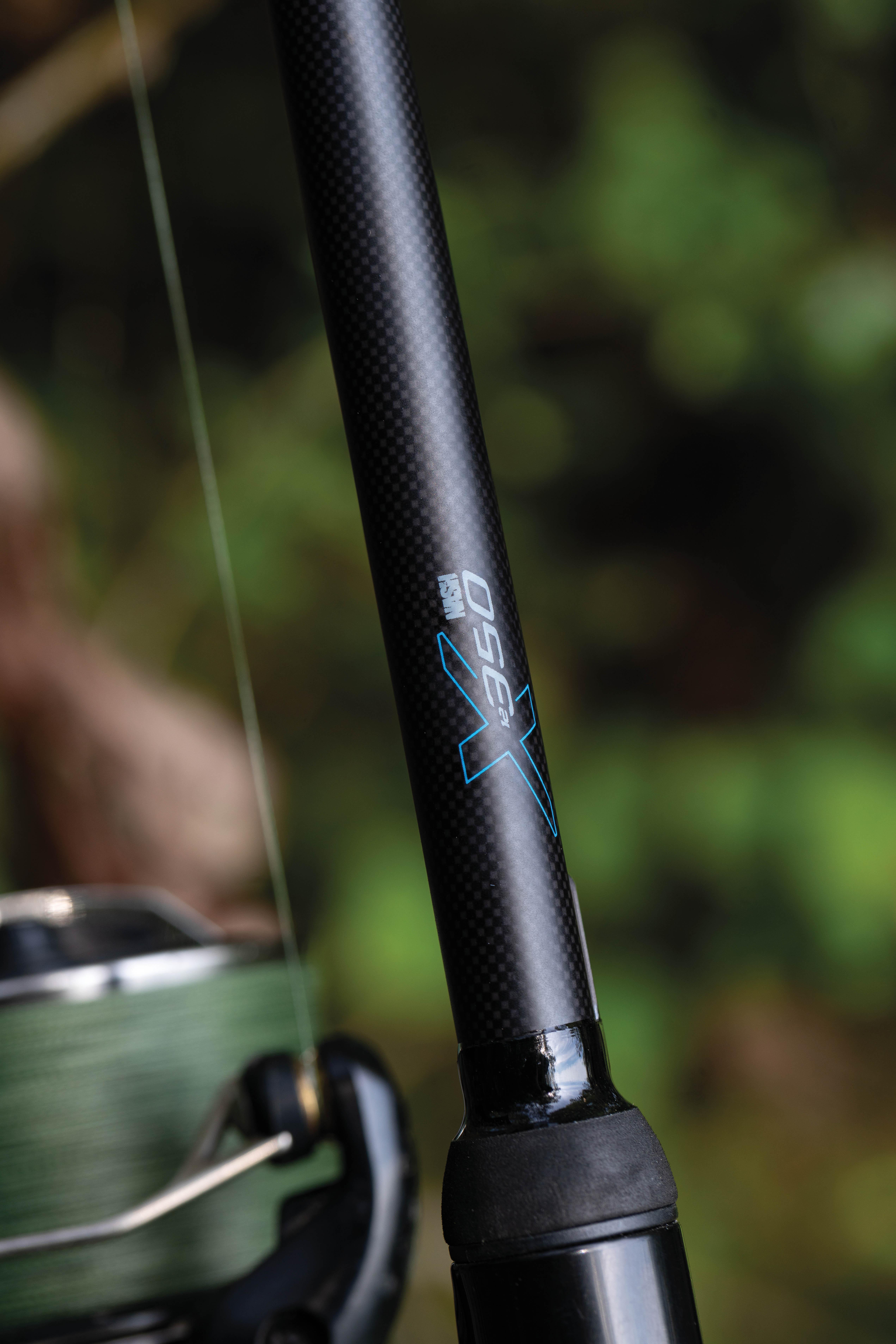 What features do I get?
First up, there's a lovely integrated carbon line clip, which is a really useful but often-overlooked feature. You also get a classic 1K carbon finish, a satin-black Nash reel seat and tapered EVA trim and, at the butt, there's a tapered shrink-wrap grip with flared end. Guides are reverse-ringed American Tackle Vortex Airs, including an anti-frap tip ring and 50mm butt rings on 12ft and 13ft models. Gloss-black whippings and reinforced spigots complete the look and feel of the X Series.
What rods are in the range?
It's a sensibly sized range comprising a total of six rods. There are 10-footers in 3lb and 3.5lb test curves for boat work and smaller venues, then three 12-footers with test curves of 3lb, 3.25lb and 3.5lb which will cover everything from flinging singles to wellying out PVA bags. For proper long-range work there's also a 13ft 3.5lb model.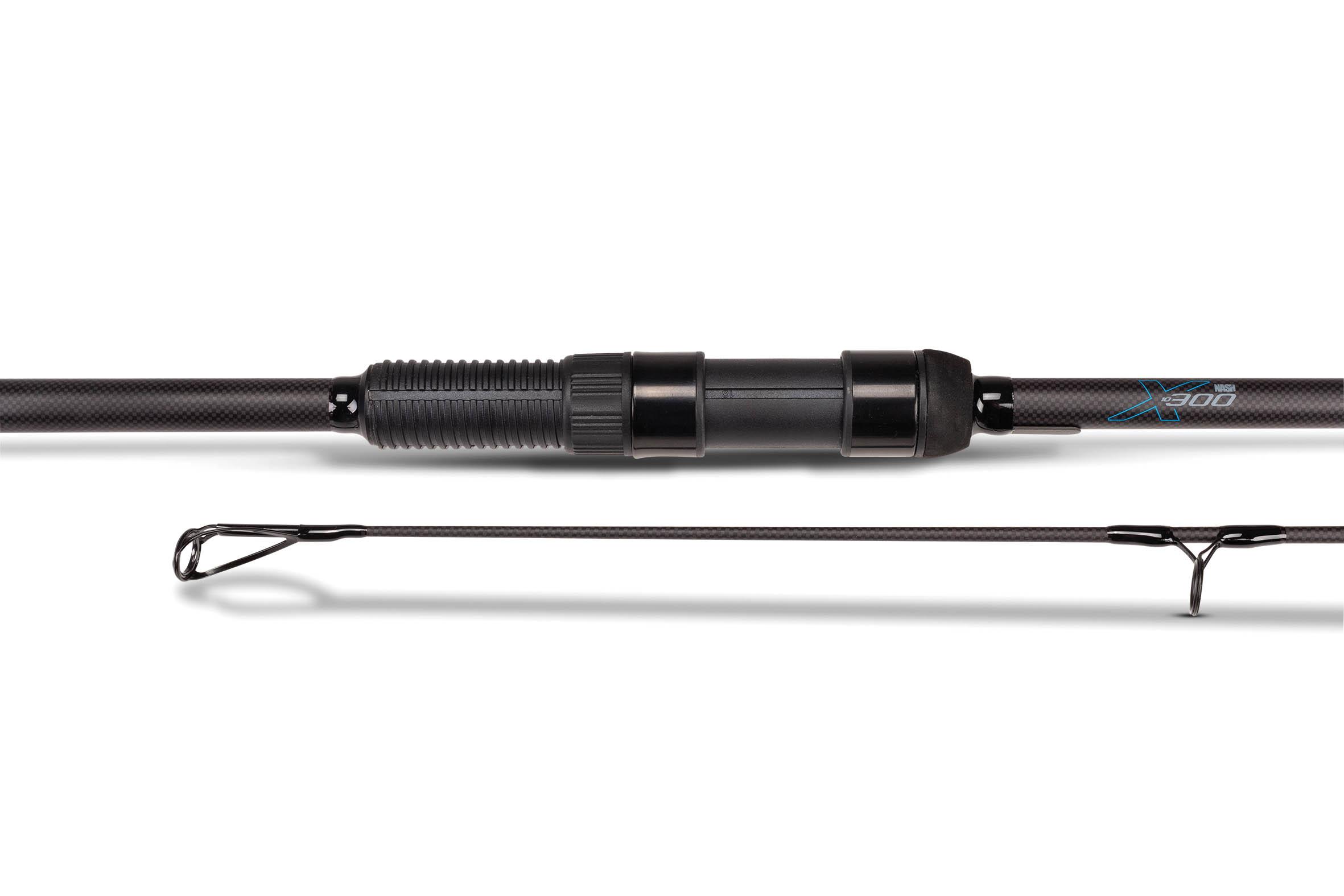 Which one should I pick?
That's normally a very personal choice, but Nash's website does a very useful rod quiz to help you decide which model to go for, based on your angling preferences. It's well worth a look! https://www.nashtackle.co.uk/en/rod-quiz/
How much do I have to shell out, then?
Given the looks and performance, the RRPs might just surprise you. With prices ranging from £89.99 to £114.99, they're cracking value and have more than adequate capabilities for just about all domestic carping situations.