No Half Measures
The new Daiwa Cast'izm 25 QDA: a reel that can match the casting distances of its frighteningly more expensive bigger brother, the Basia, yet is half the size. This isn't just brilliant, it's the future…
A baby big pit reel that can match its bigger brother – in all departments? Preposterous. Daiwa says different. And given its pedigree in producing reels (SS3000, Tournament, Emblem, Infinity, Basia, Basiair – this is the equivalent to reading out Porsche's greatest hits), you can't ignore its opinion. However, going on previous 'baby big pit reels' we've seen over the years, there's always a compromise: they either can't achieve great casting distances or, pound-for-pound, they have a value roughly that to human organs, but, as you'll see Daiwa have thrown a serious curve ball with the Cast-Izm 25 QDA.
The Cast-Izm, Daiwa's "new generation of reels" has only been on-sale for the last 30 days, but it's been wowing carp fans the world over for the past six-months thanks to a teaser on Ali Hamidi's Facebook newsfeed. Why? Well, largely because it's Daiwa's first proper baby big pit reel which unlike their competitors' efforts, actually looks stunning. And thanks to being one of the luckly few to get our hands on a pre-sale model, we can confirm Darrell Peck (he's been using them for the last 12-months) is right: these will match a Basia – the company's cool £615.00 reel – when it cames to casting distances.
Daiwa will be the first to admit their speciality is big pit reels – it's their area of expertise (reread the fifth and sixth line if you don't believe us), but yet they are constantly pushing the boundaries of reel performance (the Basiair taught us that) and for the Cast-Izm they've once again tapped into the long distance surf casting trends from Japan. The result is a new design breakthrough in long distance spool geometry. This time they've created a 'compact' approach around a 25mm stroke spool with a 65mm spool diameter which is the same as the Basis and a 66mm spool skirt.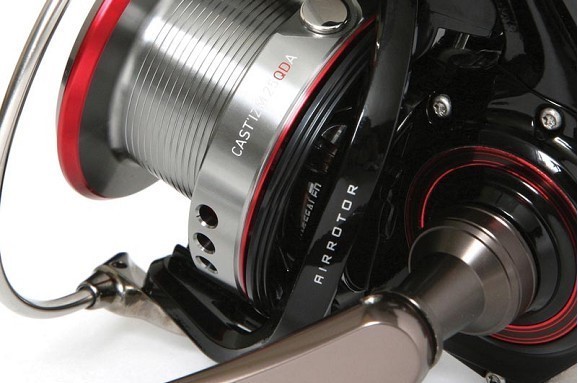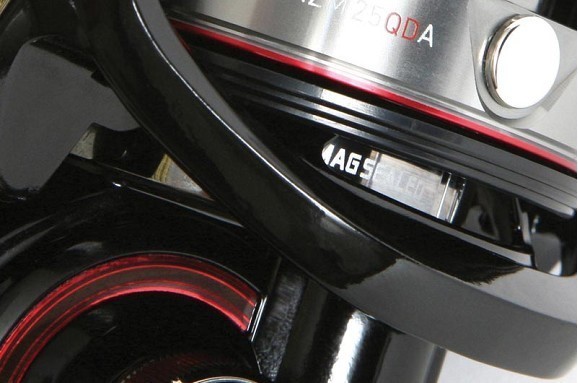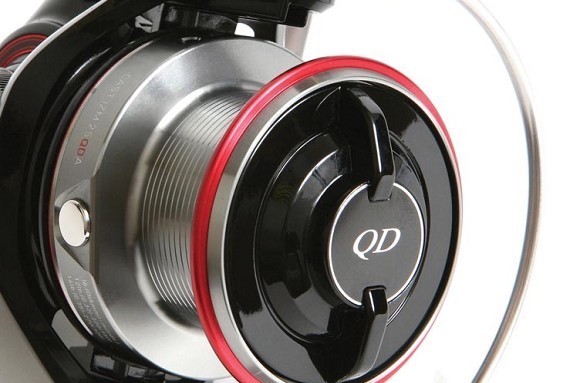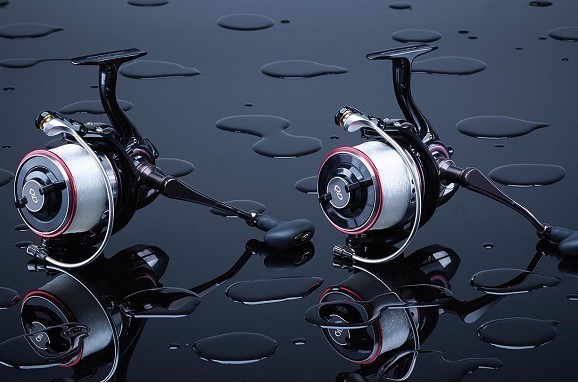 "The Cast-Izm is no normal reel," raves Daiwa's Stephen McCaveny. "Combine those three elements together and you have a reel which is producing extrordinary casting results; just ask Pecky who got to within two-metres of the Basia. And thanks to its shortened spool length, the body becomes shorter too."
The modest ratio of 4.7:1 delivers a useful power conversion aided by their tried and tested Digigear II, but importantly an impressive line retrieval of 96cm thanks to a filled spool circumference of around 200mm – a major asset when fishing at distance.
You'd be forgiven for thinking the Cast-Izm is all about its astonishing casting ability; it's all we've harped on about so far, but it's also breathtakingly good looking and packed with tech. Its inners are protected thanks to Daiwa's 'Mag Seal' which stops the intrusion of water and debris via the rotor and extends the lifespan of that 'showroom' winding feel and smoothes out initial winding inertia. Toughness comes in the shape of the Zaion body and the graphite Air Rotor, whilst to keep your line in order they've used their new HIP (High Impact Protection) line clip and to stop it twisting they've opted the deadly duo of Air Bail and Twistbuster again. Upfront, for the clutch system Daiwa have used the simply incredible QD quick drag, which for those who have used it will know it changes everything when it comes to playing a carp, and for those that haven't, have your first experience of it with the Cast-Izm.
It's astounding. In fact, we'd go as far to say the Cast-Izm will go on to become another cult classic, just like their SS3000's and 'Gold Spools'. So look, touch, drool – and then work out how you're going to break the whole 'holiday-money-spent-reels-bought' transaction to her indoors.
£350; spare spool, £60; daiwasports.co.uk
Q&A with Daiwa's Stephen McCaveny
£350: that's a lot of money for a small reel, so why should someone buy the Cast'Izm 25 over a traditional big pit reel?
"Compactness. The shorter spool (and stroke size, 25mm) means a shorter body. But is still sports the same skirt diameter as a Basia and large (and clever) spool lip."
Darrell Peck is claiming to be able to cast as far with one of these against a Basia. Firstly, have we heard that right and secondly, how the hell have you managed to achieve that from such a small reel?
"Darrell is a big hitter and he got within two to four-metres of a Basia during testing. We have perfected the spool proportions and taper to ensure it will still deliver big casts and winding power. As I said, the diameter is the same as the Basia but the taper is two-degrees. And that spool lip aids the smoothness of line release."
The Cast'Izm is as light as your Bentley equivalent Basiair reel, weighing just 15.9ozs; do you believe you can make even lighter reels in the future and if so, when do you anticipate we'll start to see them?
"Lighntess is achieved via the size and the Ziaon body. It is certainly an advantage and needed when a reel gets bigger but most 'big pits' come in at around this weight range and are unlikely to get much lighter. However, as for 'the future', we have already seen it!"
What reel models of your competitors is the Cast'Izm going up against and why do you believe this model is better than the competition?
"In fairness we haven't positioned it against anything. We believe it is a totally new design mix; shortened stroke/big pit. What we would normally lose in spool length we have compensated with shape, taper and lip."