Okuma T-Rex 7000 Reels
Meet the T-Rex 7000 from top reel brand, Okuma: a compact reel with the clout to match its name. Here's what we made of it
Okuma's presence in the UK carp market is growing, and it's easy to see why. One of the largest reel manufacturers in the world, Okuma makes products for all angling disciplines across the globe. The firm's expertise honed in the sea and game arenas is easily transferred to the carp scene, and, with products like the new T-Rex 7000, it is easy to see why top anglers are among Okuma's biggest fans.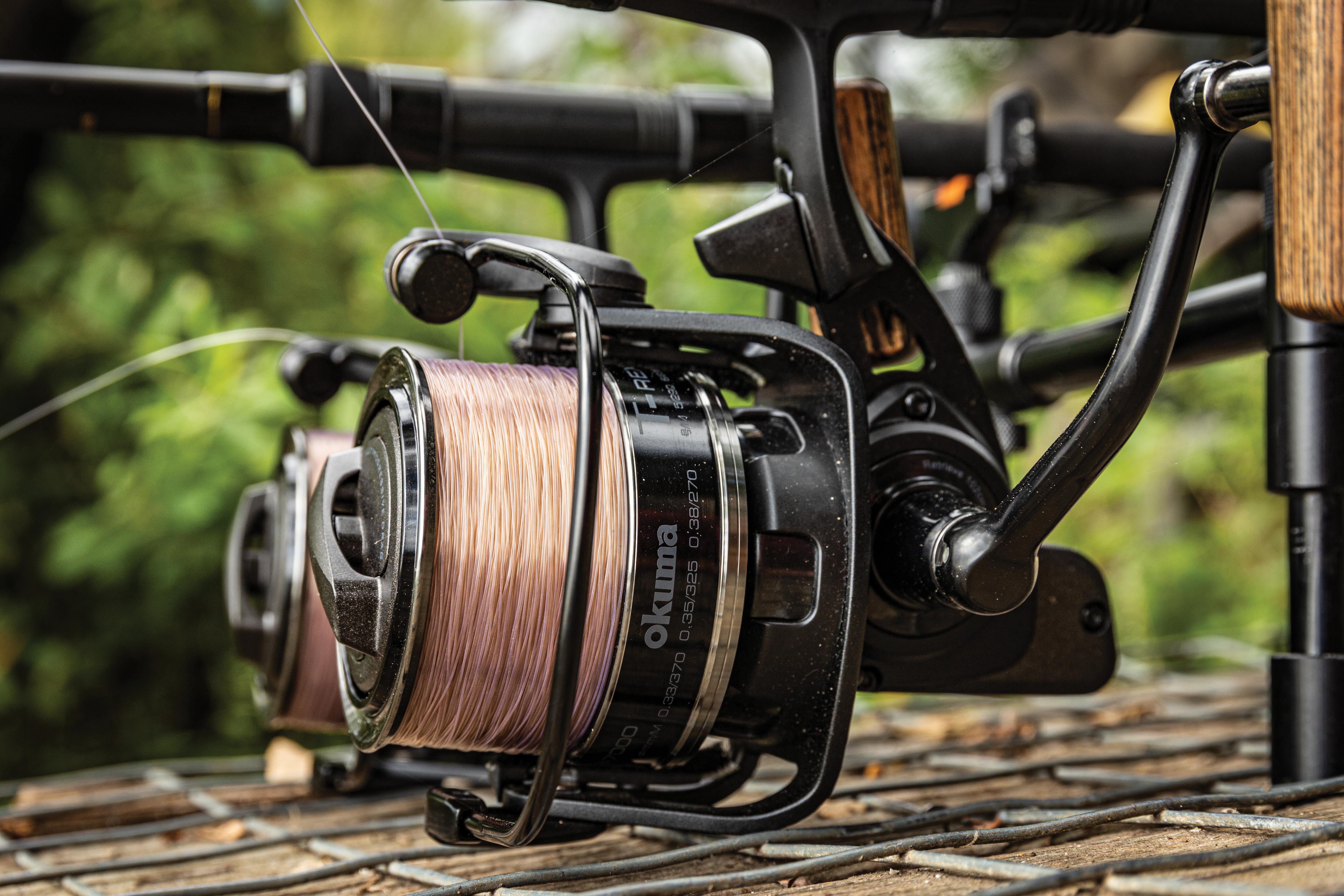 CRAMMED WITH TECH
There are lots of neat features on the T-Rex and you can instantly feel its precision engineering when you get it in your hands. Among the tech is a precision-balanced rotor to eliminate spool wobble, for a silky-smooth retrieve, and an Even Flow Roller System to allow the line to pass over the bail-arm roller without friction and therefore reduce line twist.
STAND-OUT GOOD LOOKS
The unique looks of this reel are partly down to what Okuma call their Crossover Construction. The solid one-piece stem and rotor arm are made from aluminium (as is the spool), while the side plates and rotor housing are made from lightweight graphite. This fusion of two materials provides strength where it is needed and saves weight where possible. And it also looks cool!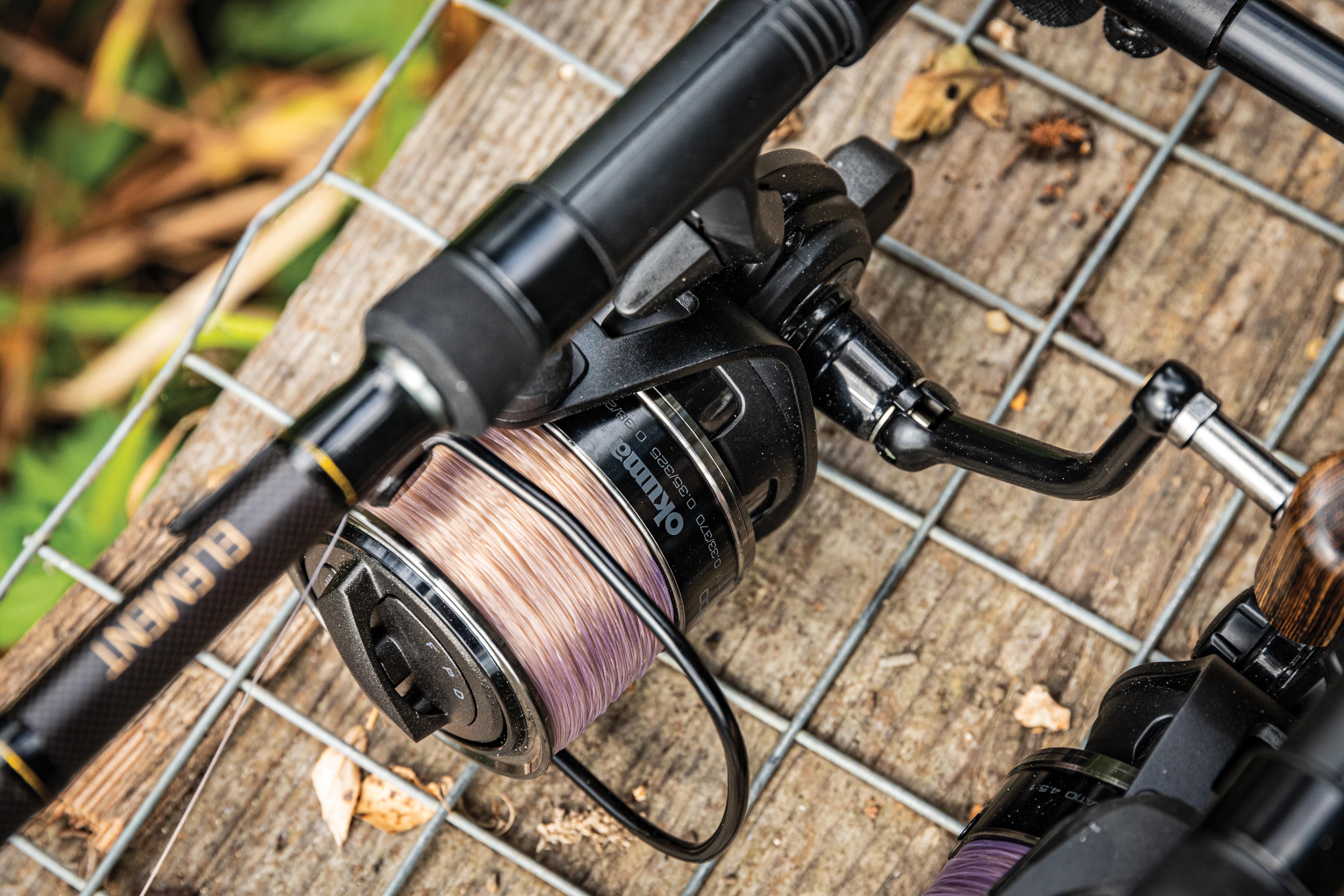 SUPER DURABILITY
Okuma reels are battered by the elements every day in some of the toughest sea-fishing locations on the planet, so keeping a carp reel churning is second nature to the company. This reel boasts Hydro Block to keep water and particles from entering the drag system, which is delightfully tactile thanks to its Japanese oiled-
felt construction.
PRECISION ENGINEERING
This reel is seriously loaded to the gunwales with impressive features. The worm-shaft transmission system is rock solid and durable, while the LCS (Line Control System) on the spool will add yards to your cast. But there's finesse here, too, with that sleek handle and wooden knob which is a joy to hold.
RUGGED POWER
Despite its relatively compact shape, and meagre 615g weight, the T-Rex 7000 has plenty of grunt to call upon when needed. Its 4.5-to-one gear ratio cranks in 102cm of line per turn of the handle, which is very impressive, while the six internal ball bearing keep everything running like clockwork. The spool can hold 370m of 0.33mm line, or 270m of 0.38mm line.