One Bivvy To Do It All From JRC
JRC's Stealth Compact 2G might have a small footprint but the feature list is anything but!
1. Quick to erect
Based around a classic pramhood design, the Stealth Compact 2G can be quickly put up thanks to its two-rib layout. A peak can be added with an additional pole (included) or the fabric can be rolled back against the main frame of the bivvy, meaning it can be erected seriously quickly if you need to set-up shelter in a hurry.
2. Breathable
This is one of JRC's higher-end shelters and therefore benefits from being made with the brand's Hydratex material. This breathable fabric, which looks absolutely spot-on and feels very durable, is fully waterproofed with taped seams and a 10,000mm hydrostatic-head rating. Being breathable it will help reduce condensation in colder conditions and keep the inside of the bivvy much less stuffy and stagnant in warmer weather.
3. Spacious
Thanks to its steep-sided and flat-backed design, this bivvy is a lot more spacious internally than you might initially expect. It also occupies a relatively small footprint, meaning you can squeeze it into some swims other bivvies may struggle to get in. Labelled as a one-man shelter, the Stealth Compact 2G comes in at 2.7m wide, 1.95m deep and 1.35m tall.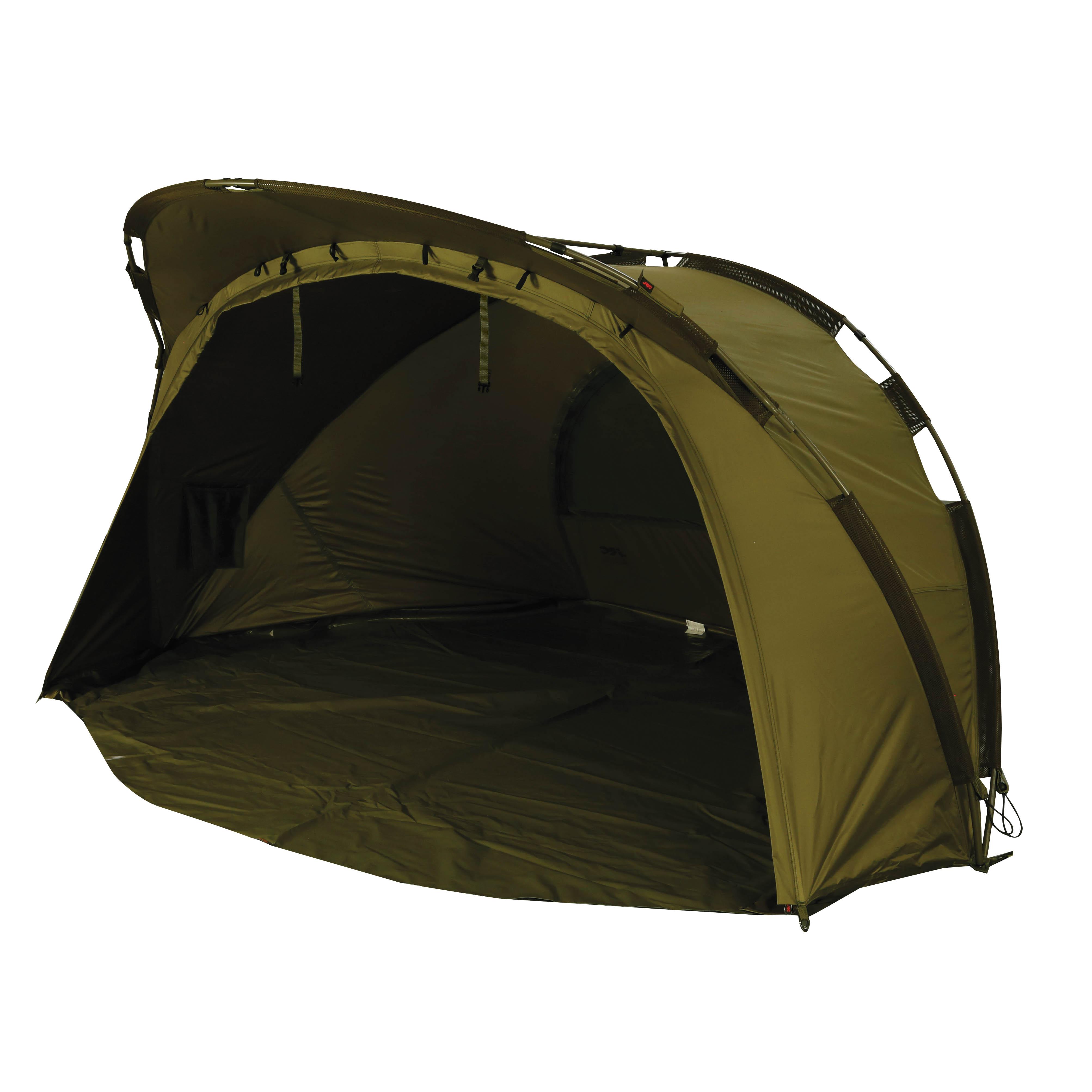 4. Doors for days
If there's one thing you can guarantee with JRC bivvy design it's plenty of options when it comes to doors. The whole front panel of this shelter can be removed for increased visibility and air flow, or you can opt for clear PVC, mozzi mesh or solid panels at the front. Two-way dual zips on the door section allow for a letterbox-style opening for fish spotting in
the most gruelling of weather.
5. Lightweight
Despite all the features previously mentioned—and neat little touches like integrated internal pockets—this bivvy is surprisingly lightweight. That's all thanks to the two-rib design and the use of 6061 aluminium poles to keep bulk to a minimum. Thankfully, it all stuffs into a proper carry bag and comes complete with a durable PVC groundsheet and pegs. £314.99
Overwrap
If you want extra warmth, a bit more porch space or increased protection from droplets of condensation, then the matching Stealth Compact 2G Overwrap is a savvy purchase. Made from the same great Hydratex material as the main bivvy, it's equally as waterproof and breathable as the shelter itself. The increased space beneath the peak of the main bivvy is also very useful for storing bait, boots or even a guest chair. £199.99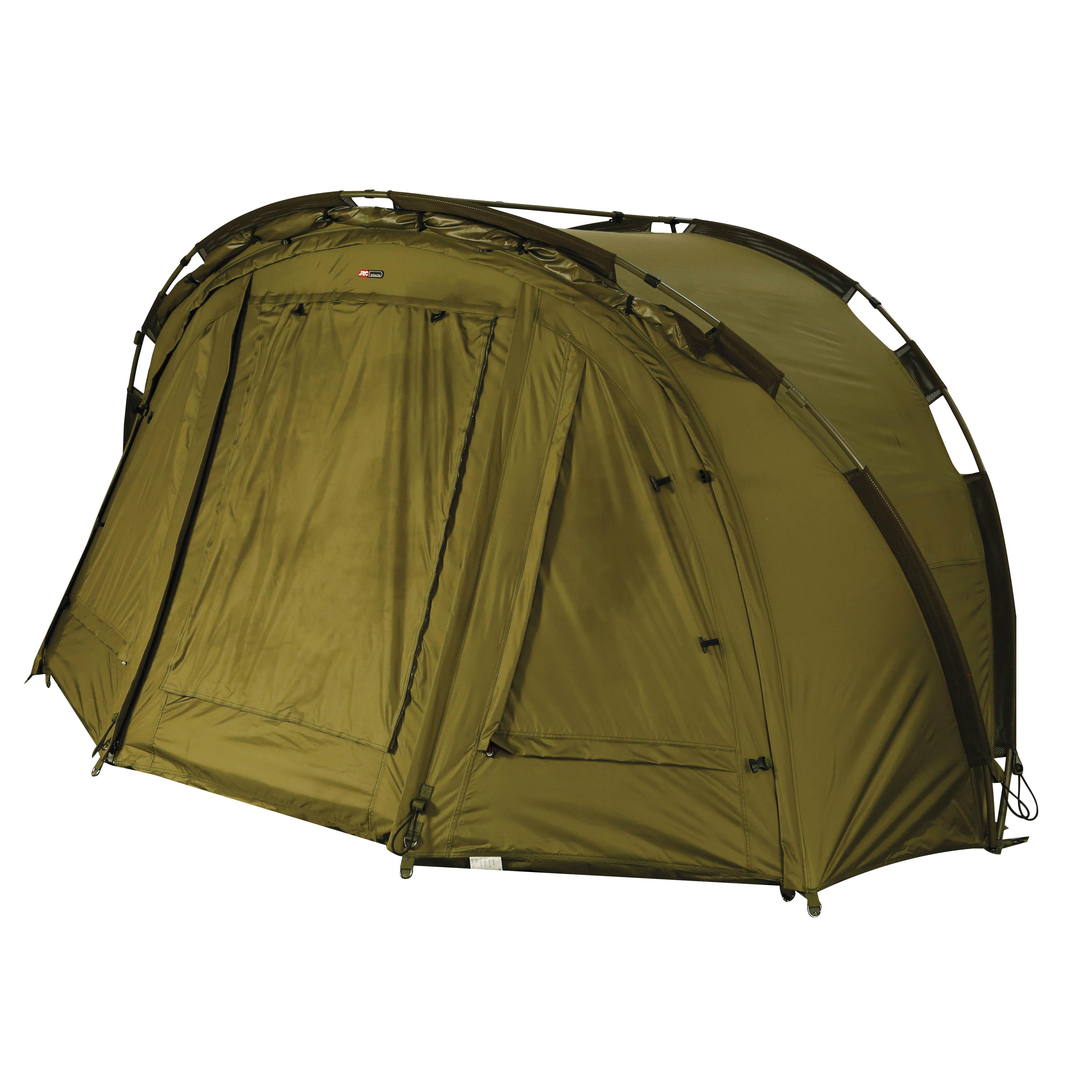 ---