Penn Affinity 11 LC Custom Carbon Reel
It's all about the carbon fibre with Penn's latest reel and it sure does look totally amazing...
Penn's Affinity range of big-pit reels has been around, in various guises, for a long time, showcasing the brand's ability to build ultra-tough churners that still have enough finesse to satisfy the carp market. That reputation for solidity and reliability comes from Penn's heritage in sea fishing, where reels are treated to more abuse than in other types of angling. With this new Affinity 11 LC Custom Carbon, Penn have created a reel that is not only rugged but also mighty good to look at.
The body of the reel is compact and angular, with a neat triangular cutaway section in the stem to set it apart from the dozens of other all-black big-pit reels on the shelves. There are flashes of carbon fibre in key places to break up the matt black body, including a polished carbon handle knob, a carbon plate behind the drag knob and a carbon skirt around the base of the spool. The visible carbon might predominantly be about looks, but this is a reel with serious lightweight credentials.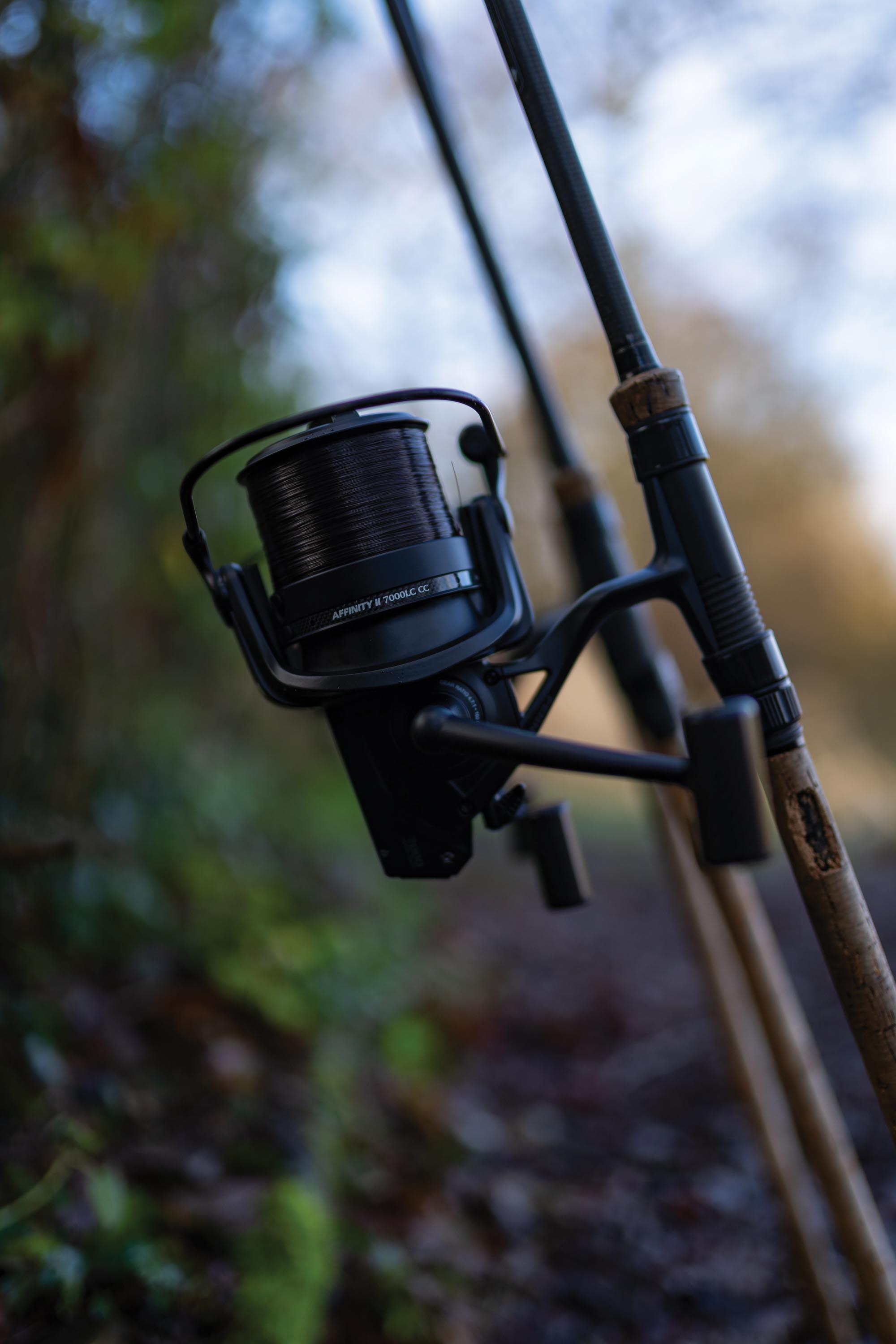 The rotor itself is infused with carbon, as is the drag system, while the main shaft is made from titanium. The spool - and the spare you get in each box - is made from aluminium to further bring down bulk. The spools, which are adorned with two quality line clips each, are also marked with line-capacity rings, which is a very handy feature to stop you overfilling them. The process of spooling up is made even easier by the presence of what Penn call their Superline Spools, which have a rubber gasket around the centre to stop line - particularly braided main line - slipping as you wind it on for the first time.
The gear ratio of 4.7:1 produces a cranking power of 103cm of line per turn of the handle and there are a total of six ball bearings to keep that operation silky smooth.
Penn have thrown everything at this new edition of the popular Affinity reel and it shows. Looks and performance, blended with that unbeatable reputation for longevity. There's not much to dislike here!