Powapacs Atom Range Review
The Powapacs Atom range will keep all your bankside tech full of juice
There is no denying that Powapacs created quite a stir when they showed off their Atom portable chargers to the angling trade late in 2018. Fast forward 12 months and the excitement with which the tackle shops and media greeted them has been replicated by the angling public. Despite being far from an impulse purchase, the Atoms have found homes in plenty of carpers' bivvies in 2019 - and with good reason.
In a crowded market of portable chargers offering everything from a couple of refreshes of a smartphone battery to providing enough power for a week on the bank, perhaps the stand-out element of the Atom is its standard plug socket. This allows you to charge items that have previously been tricky to take with you, such as laptops and the increasingly used drones. Whatever your device, so long as it has a 150-watt surge-protector rating, you can plug it in and charge it from the bank.
The lithium-battery-powered Atoms also come with four fast-charge USB ports (5v, 3.1amp) and a 12v cigarette-lighter-style outlet, and all devices can be charged simultaneously if you're in a hurry.
There are two versions of the Atom, but both look identical from the outside. The smaller-capacity 60,000mAh version weighs in at about 2kg, while its higher-capacity 78,000mAh sibling is about 2.1kg, with both sharing the same housing. That housing is ergonomically designed with an integral carry handle that features a built-in torch and a simple push-button interface and digital display showing you how much power is remaining expressed as a percentage.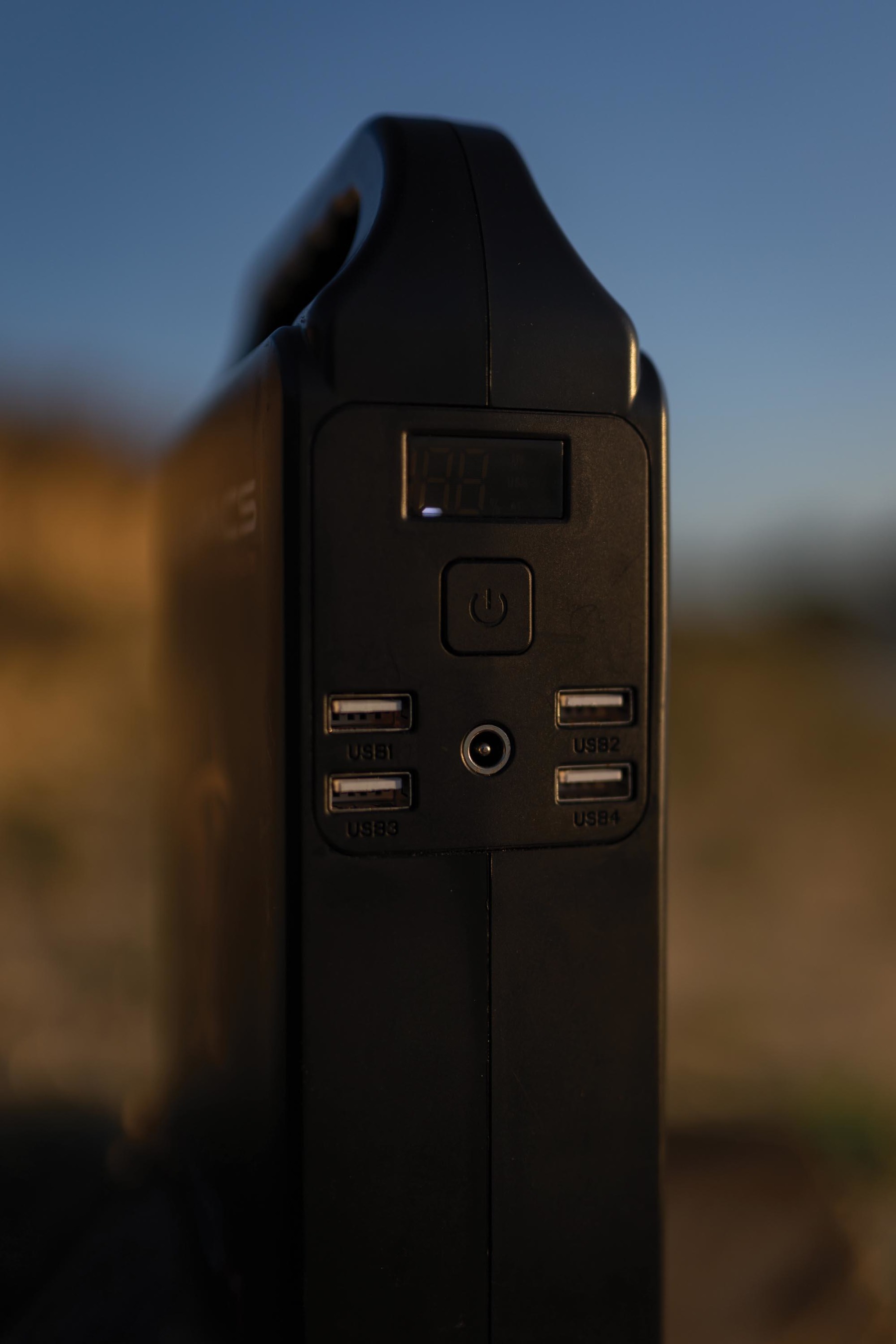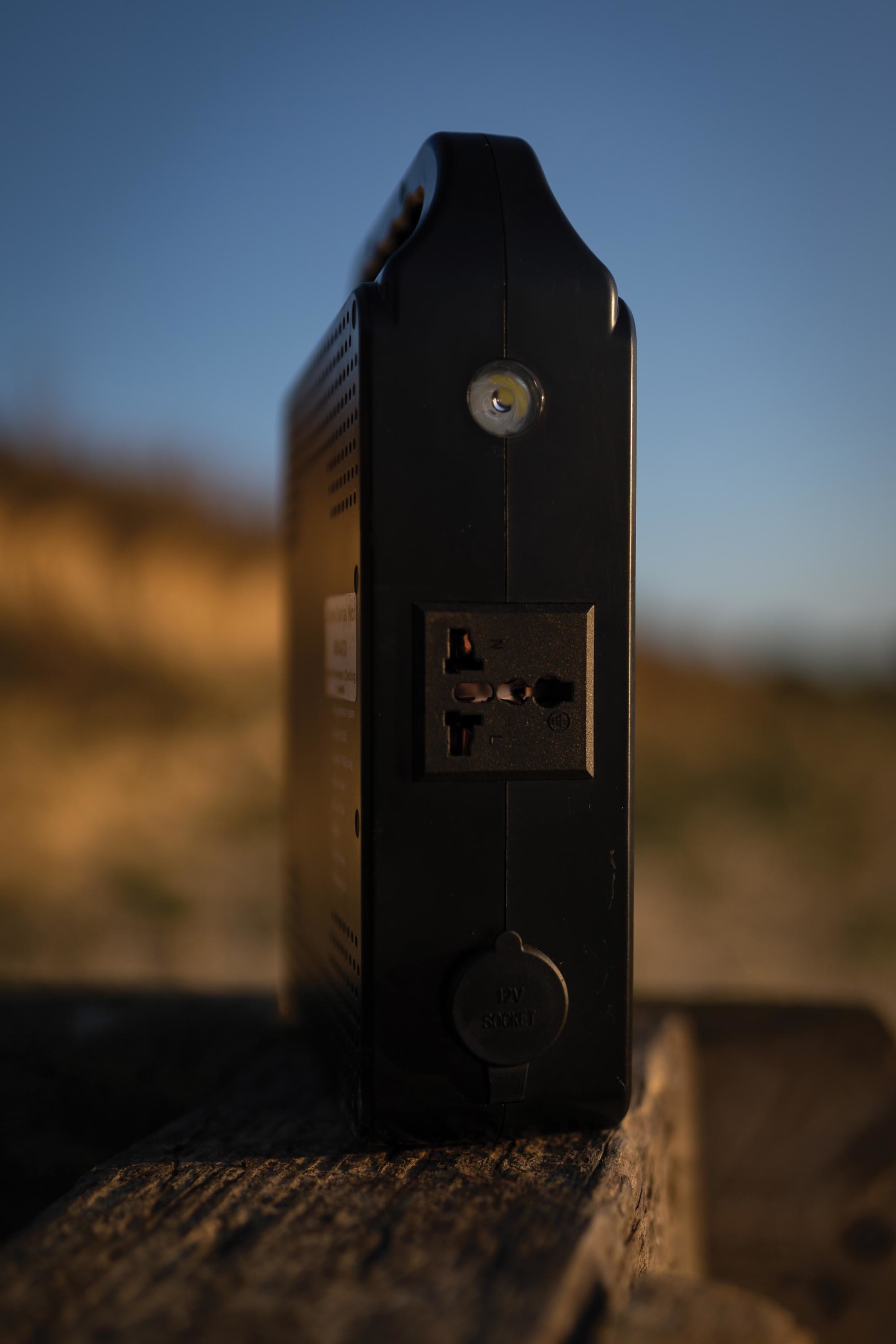 With the built-in handle, the Atoms are actually surprisingly easy to transport and certainly don't feel as bulky as some of the early bankside chargers that ran off sealed-lead-acid batteries. Charging fully from the mains takes four to six hours, or eight to 11 hours with the optional 60w solar panel. Also available in a 40w version, these panels are yet another big selling point for Powapacs as it enables users to go completely off-grid as long as there is sufficient sunlight. You can also charge your phone directly from the solar panel thanks to its USB output.
A third way to recharge the Atoms is via a 12v-to24v car adaptor, but the average weekend angler is going to really struggle to fully discharge one of these beasts during a session. Smartphones and tablets can be charged multiple times from a single Atom, and even more power-intensive devices like laptops and drones are easily handled (though they will drain the battery more quickly than a phone).
Powapacs have also thought of the safety aspect of recharging devices by providing the Atoms with overload protection, over-voltage protection, short-circuit protection, over-temperature protection and low-voltage protection - so it really is a case of just plug and play. You also get a sturdy zip-up carry case that has space for the optional solar panel and keeps your Atom away from dirt and moisture.
If the prospect of off-grid power has whetted your appetite for on-the-bank creature comforts then Powapacs also sell a range of accessories including bivvy lights, a digital radio and a digital television.