Premium Quality At Partner-Happy Price Points!
Let's take a look at some new additions to Daiwa's carp care...
There are big things going on at Daiwa at the moment. The Scottish rod and reel maestros are seriously upgrading their bankside accessories, from holdalls and beds to nets and slings. They've also simplified their naming conventions, so those with some familiarity with Daiwa kit should instantly know where these new products sit in the range.
1. Crosscast Landing Net Handle Combo
Offering more features and a more premium feel, these two nets and poles come with black anodised spreader blocks and carbon-composite arms. Hanging from those arms is an 8mm soft mesh that's 42-inch in size. The net is 45-inches deep, which gives you plenty of security once a carp is brought over the cord. The two models are separated by their different handles: both are made from 3k woven carbon fibre with EVA shrink grips, but one is one-piece and the other breaks down into two sections for easier storage in tighter spaces, or for use in boats. Both are a shade under 6ft long. £79.99 and £89.99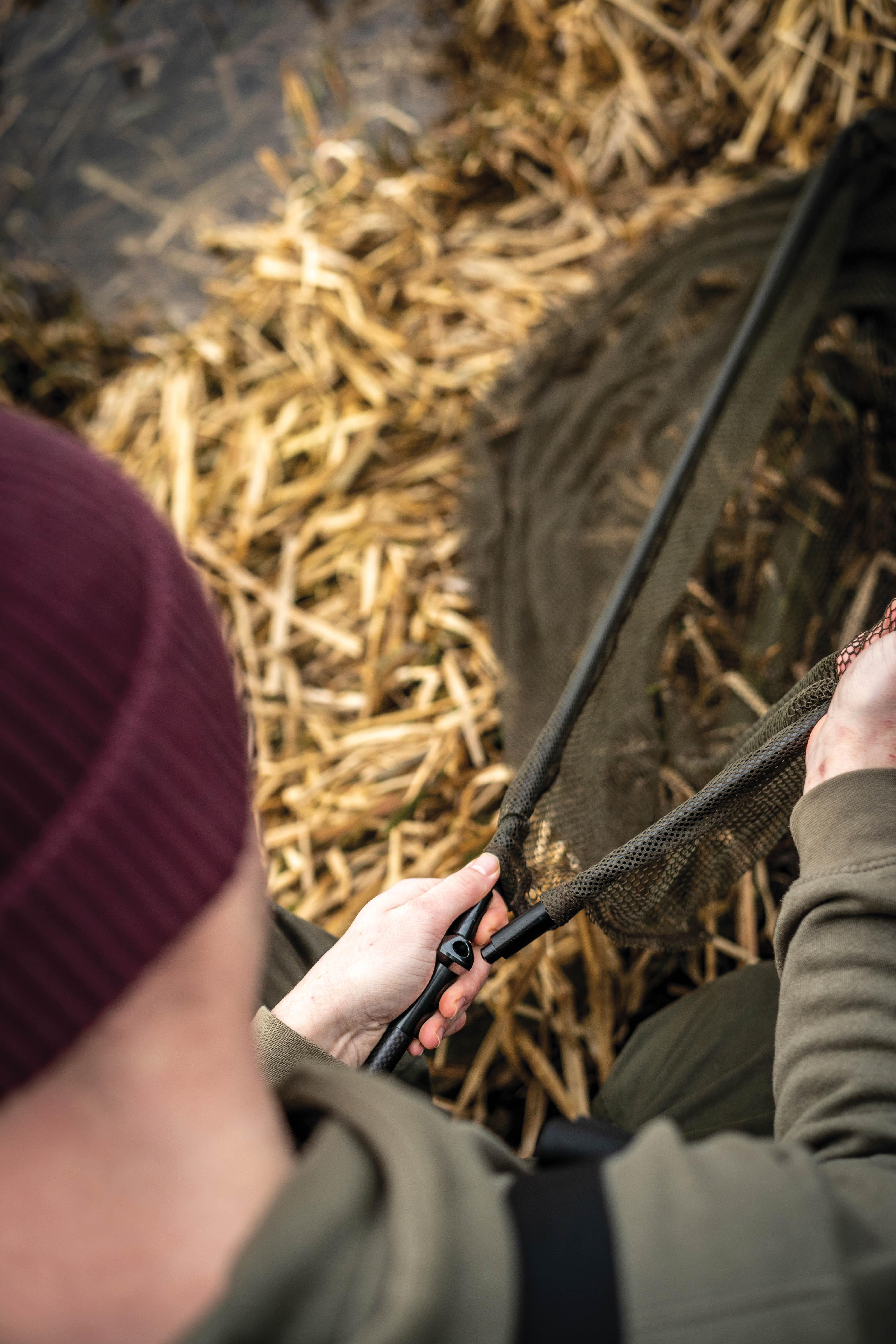 2. Black Widow Landing Net Handle Combo
New to the extra-value Black Widow range is these two net sets. Both are 42-inches in size and feature 8mm soft meshes, and both are 45-inches deep. The spreader blocks are made from graphite for strength without adding too much weight, while the net's arms are carbon composite. The 6ft one-piece carbon net handle is standard fare, but you can also buy this net with a telescopic handle. This is also made from carbon and is absolutely perfect for packing light or pairing with Daiwa's EXT range of shorter rods. Subsequently, the makers won't be getting this one back. Sorry. £44.99 and £49.99
---