Richworth Megaplex Range
Richworth continue their Plex dynasty with a new boilie for 2019... Welcome MegaPlex
Richworth have been with us since the dawn of the boilie boom, producing some of the best-known baits ever to have been snaffled by carp. Early boilie flavours like the Honey Yucatan and Tutti Frutti quickly acquired legendary status, but Richworth moved with the times and brought to market a range of complex foodbaits in the 1990s and 2000s. Boilies like S-core and KG1 were fantastic modern baits, but it was the Plex ranges that sold by the tonne.
ComPlex and UltraPlex caught wherever they were used - and now there's a new addition to the family in the shape of MegaPlex. Billed as a 'huge leap forward from UltraPlex', this follows a similar design but with better-quality ingredients. It's still a sweet-smelling bait reminiscent of UltraPlex, but the taste, colour and ingredients have been improved.
The Plex boilies were always a well-thought-out mix of flavours and attractors, & it seems the new owners of Richworth have followed that very same path with this one. In addition to the boilies, there's also a matching Impact boilie dip & matching Airo pop-ups.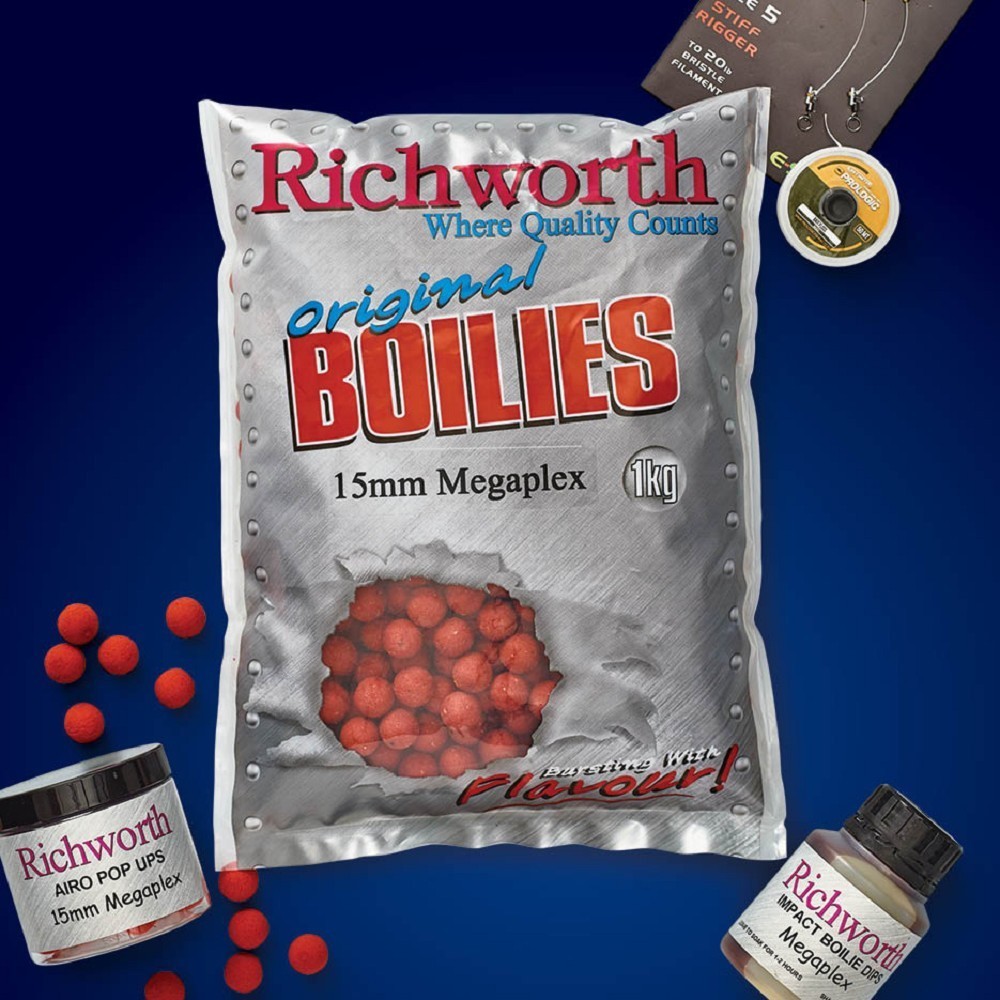 Plex history
2004 ComPlex
A complex blend (see how it got its name?!) of 14 natural ingredients, including the famous Robin Red, this year-round boilie was an instant hit.
2005 UltraPlex
The follow-up release was arguably even better. UltraPlex had a distinct vanilla aroma, but with fishmeal undertones. A slightly confusing smell for carpers, but a winner with carp.
2019 MegaPlex
The newest addition to the Plex dynasty promises to pick up where the other two left off.