RidgeMonkey Quad Connect Stove
Just when you thought there was a limit to its coolness, RidgeMonkey goes and raises the bar…
Ever since they launched the groundbreaking toastie-maker, RidgeMonkey has been making kit that solves problems, genuine problems; not those imagined in some marketing department! Here's the thing: there wasn't a stove (apart from those massive camping double-burners!) that did a really good job of balancing a RidgeMonkey Toaster on it. We've all seen the pictures of people's omelettes, fry-ups or toasties on the floor, their toastie-maker having toppled off the teetering stove. The new RidgeMonkey Quad Connect Stove is the answer…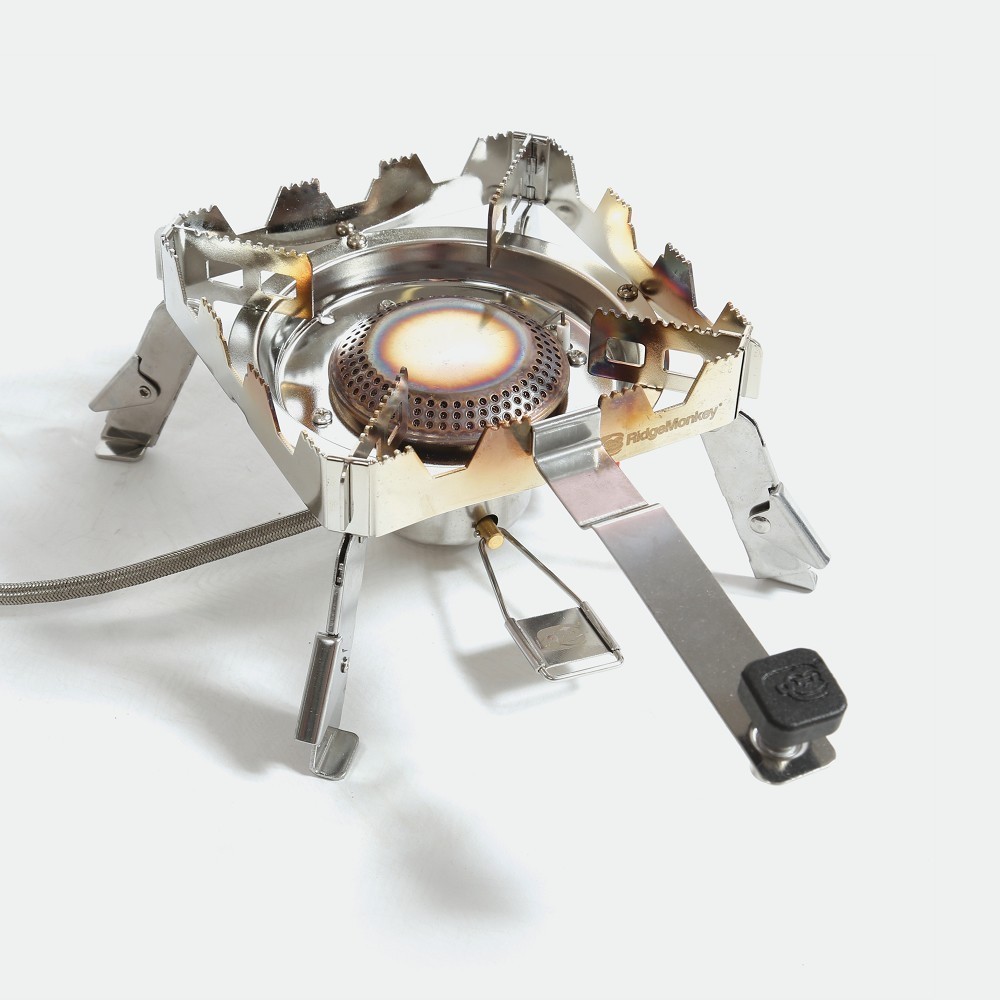 Angling's first square stove - genius!
1 It's big… and square.
Yep, the Quad Connect stove is a bit of a unit, but that's for a very good reason. Its shape and size have been carefully worked out to ensure that it's by far and away the most stable portable stove on the market, and it'll support the largest toastie makers quite happily.

2 Two heads are better than one!
So this is the really clever bit. You can connect a second stove to what RidgeMonkey calls the Primary Head, allowing you to whip up something worthy of a Michelin star without having to desperately keep cooked food warm while you rush the rest of the dish. The secondary head is attached by means of a self-sealing, quick release adaptor, so it's child's play to fit and detach.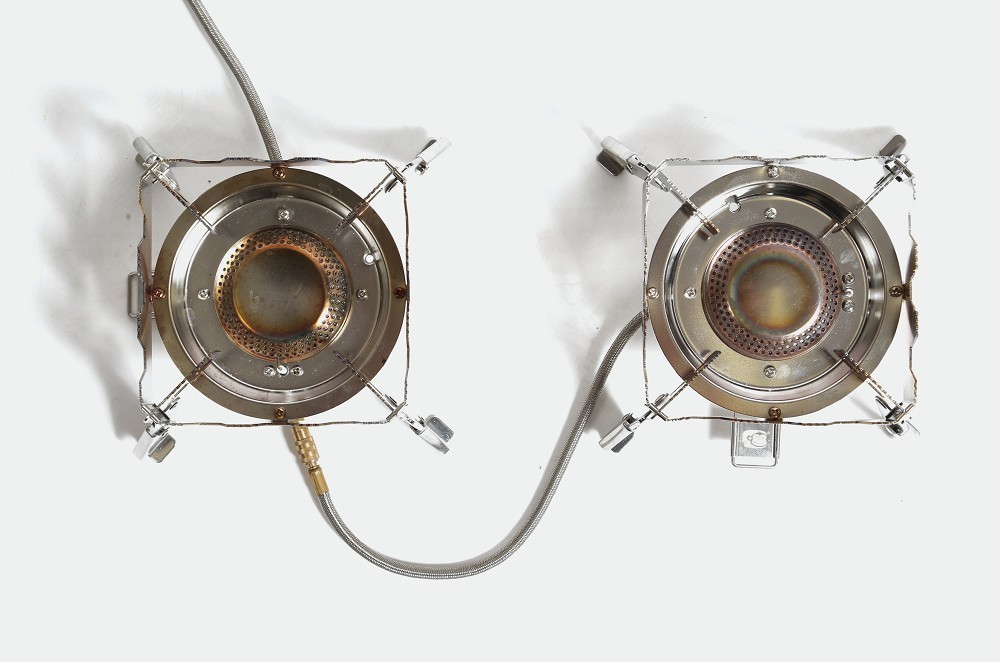 The first stove system which can be tethered together. Classic Ridge-Monkey innovation
3 It's bloomin' tough
RidgeMonkey kit doesn't let you down, right? Well, this stove takes its responsibility to uphold that reputation very seriously. It's made from stainless steel; that's the bodywork and the hoses, which can be a point of weakness, which means that it'll probably outlast you, especially if you keep having those fry-ups!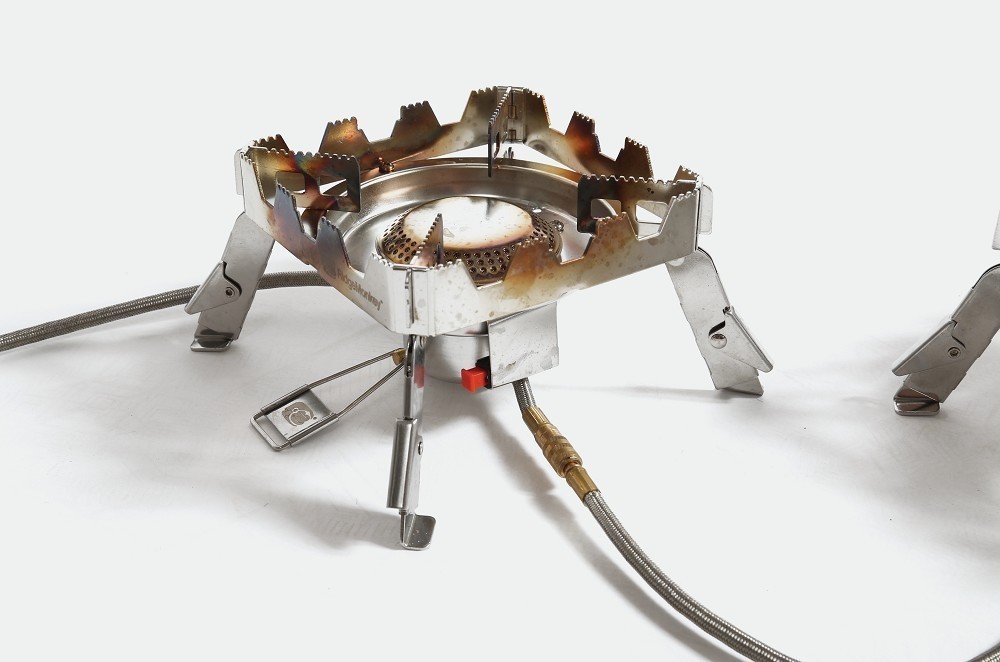 One can of gas will now feed two stoves!
4 It won't tip!
The Quad Connect has been designed and tested over a period of two years, so you'd expect them to have got all the details pretty dead right, wouldn't you? Well, chief among those details are the adjustable legs that allow you to settle the stove on uneven ground! Clever, and we're sure it's an advance that will be copied very soon!

5 Have it all, or build it up!
RidgeMonkey sells the primary and secondary heads individually, or together as part of the full system. So, if you can't stretch to the full system now, you can still enjoy the benefits of the most stable stove around, and buy the second head later!
"GIMME": Primary Head only, £54.99; Secondary Head only, £39.99; Full kit, £89.99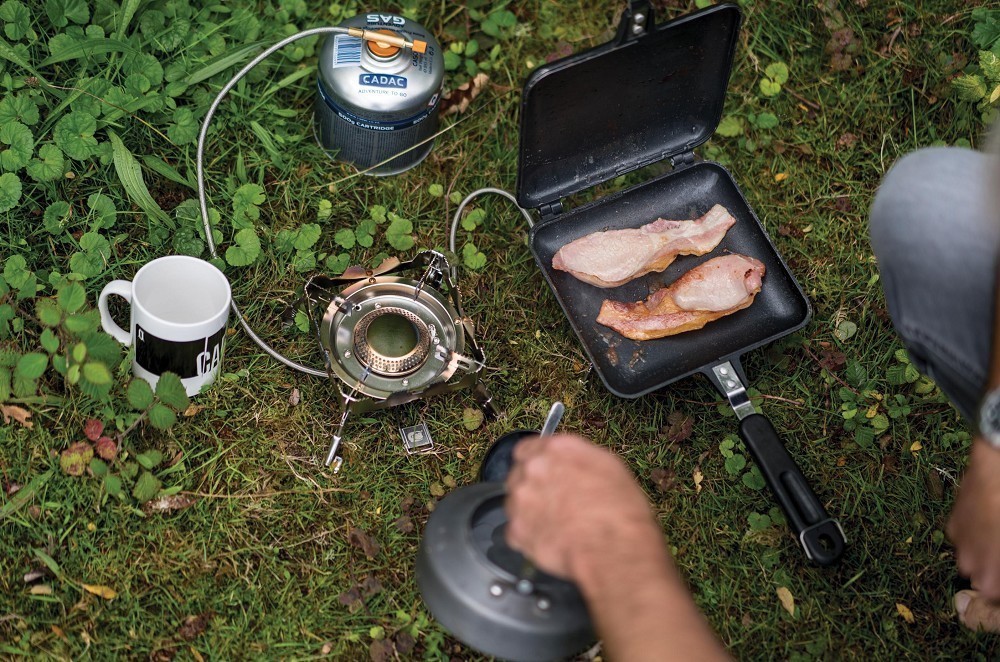 Cook the bacon at the same time as making a brew