Sonik's new spod partners - the ultimate rod and reel combo
This Sonik pairing is all you need for baiting up. Here's everything you need to know…
2021 looks to be another stellar year for Sonik, who have created a strong reputation for selling quality, innovative gear at sensible prices. Their kit isn't cheap and cheerful, they offer genuinely useful and progressive designs with plenty of pedigree - as this combination of spod rod and matching reel ably demonstrates.
What have we got here, then?
This is the Xtractor Recon 12ft Spod/Marker rod and the VaderX 8000 RS spod reel…
Hang on, that rod doesn't look big enough to be a 12-footer!
Ah, well that's because it's got a retractable butt section, so it packs down to just 50-inch (127cm), which is the same as a two-piece 10ft rod. That means you can easily pair this with a scaled-down set-up but still have all the grunt and casting power of a standard 12ft spod rod. And speaking of grunt, it's got a meaty 4.5lb test curve so it'll handle large spods and big marker setups with ease.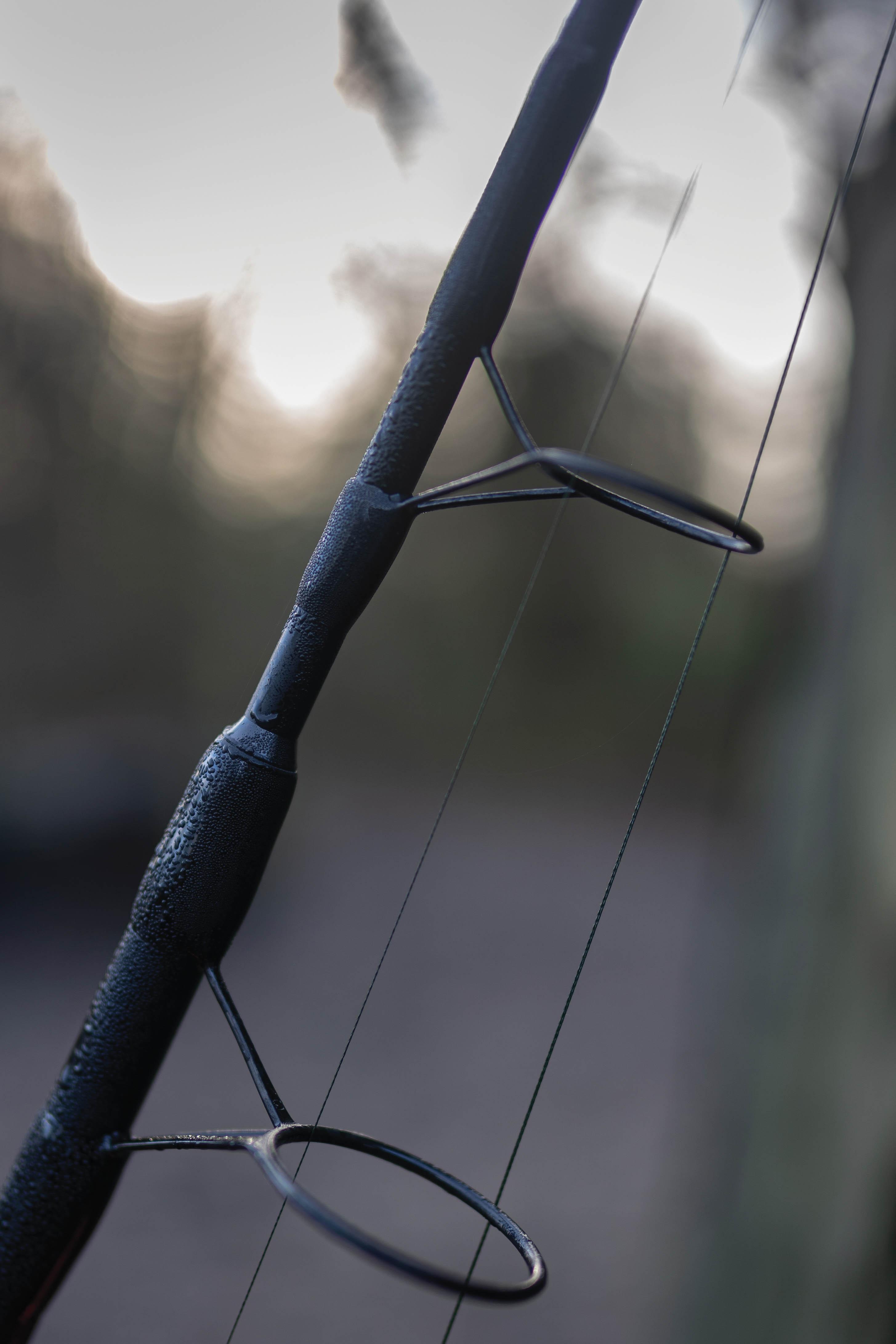 Have you already spooled up the reel too?
No, it comes pre-loaded with braid - which is a real godsend and saves you a few quid too. Sonik have kindly bestowed the spool with 200m of top-notch 30lb braid, so attach a shockleader and you're ready to go spodding or feature finding.
Okay, so it's got line, but is it up to the hard work of spodding?
It's a proper powerhouse which retrieves 1.1m of line with every turn of the handle and has a total of six ball bearings. You also get two spring-loaded line clips and Sonik's Quick-Torque drag system which is very handy when letting off line to release a marker float to the surface. The graphite body and rotor is strong but light, while the oversized twist-free line roller keeps that braid in order. It also comes with adjustment washers to perfect the line lay if you choose to use mainlines of different diameters. And speaking of which, it can hold 370m 0.30mm line, or 220m of 0.40mm line.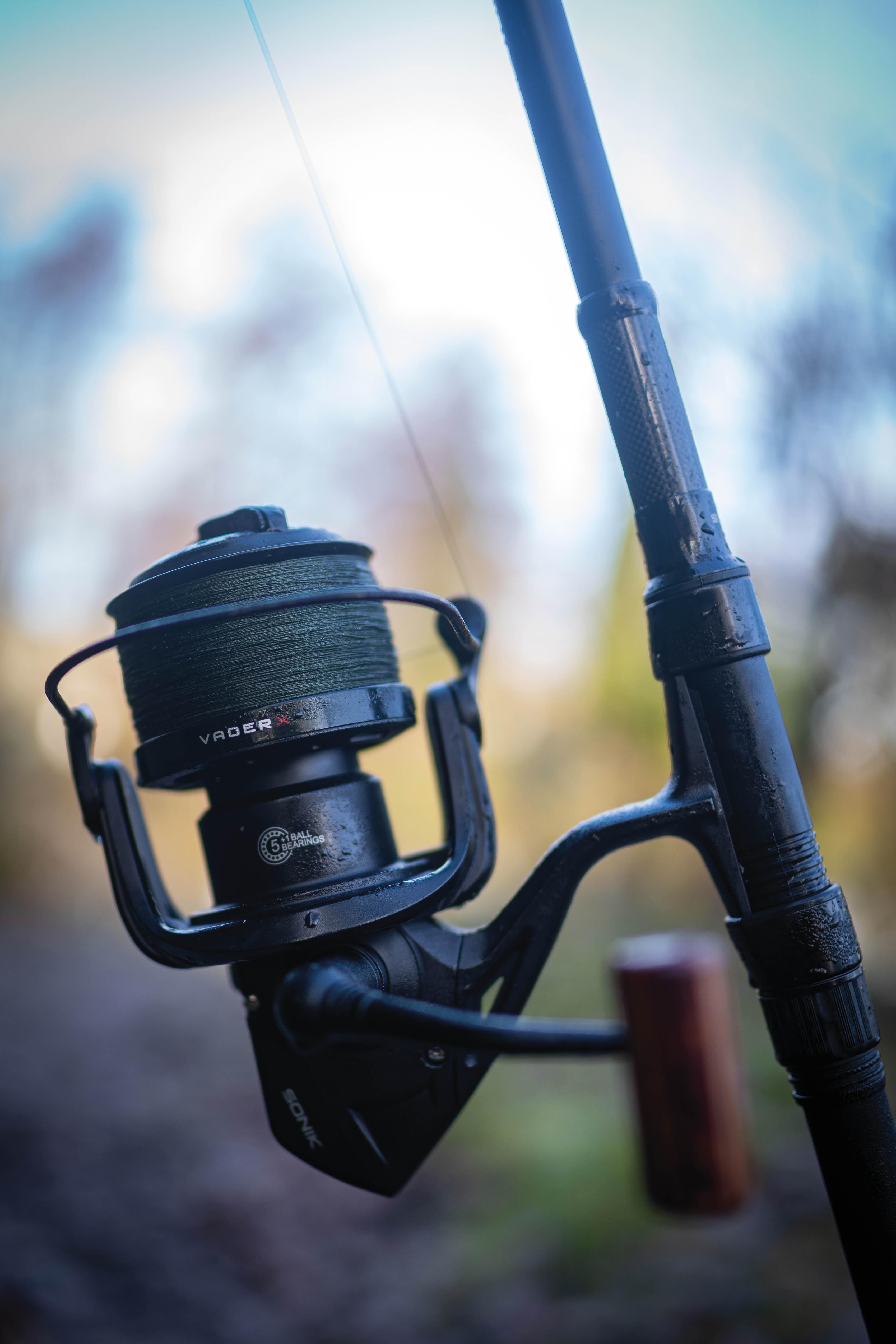 Sounds impressive. Does the rod match it?
Twinning the VaderX 8000 RS with the Xtractor Recon Spod/Marker is a great partnership. The rod has a progressive power delivery that rewards casters of all abilities and a slightly longer handle to really maximise the leverage you need to send big payloads out to those long-distance spots. It comes with a 50mm ringing pattern using super-light M-Series DL black guides and an anti-frap tip, plus a 20mm DPS reel seat to house even the largest big pits.
Also on display is a line-friendly contoured clip, a slim Japanese shrink-rubber handle and a laser-etched butt cap bearing Sonik's S logo. Vari-Taper joint construction keeps everything rigid and aligned during the cast and, thanks to that telescopic
butt, the whole thing packs away neatly for easy storage and transportation.
How much will it set me back?
You're going to loooove this… The reel has an RRP of £54.99 and the rod's suggested price is £89.99, representing fantastic value for money.
---