Sonik VADERX Rods
Okay, VADERX? So they're finished in black and look pretty mean, but there's so much more to the new rods from Sonik than meets the eye!
The new VADERX rod range prompted another one of those, "How do they do that?" moments when we first clapped eyes on them. Sonik has forged a well-deserved reputation for jaw-dropping value, famously bringing us the most preposterous three-for-two rod deals. You'll be please to know that the VADERX range is subject to one such deal, but don't be fooled, there's a heck of a lot more to these rods than their price. Underneath the dark side styling, there's some serious carbon tech going on – these rods punch waaaay above their weight, and they've been lavished with features that you'd expect to see on much more expensive sticks…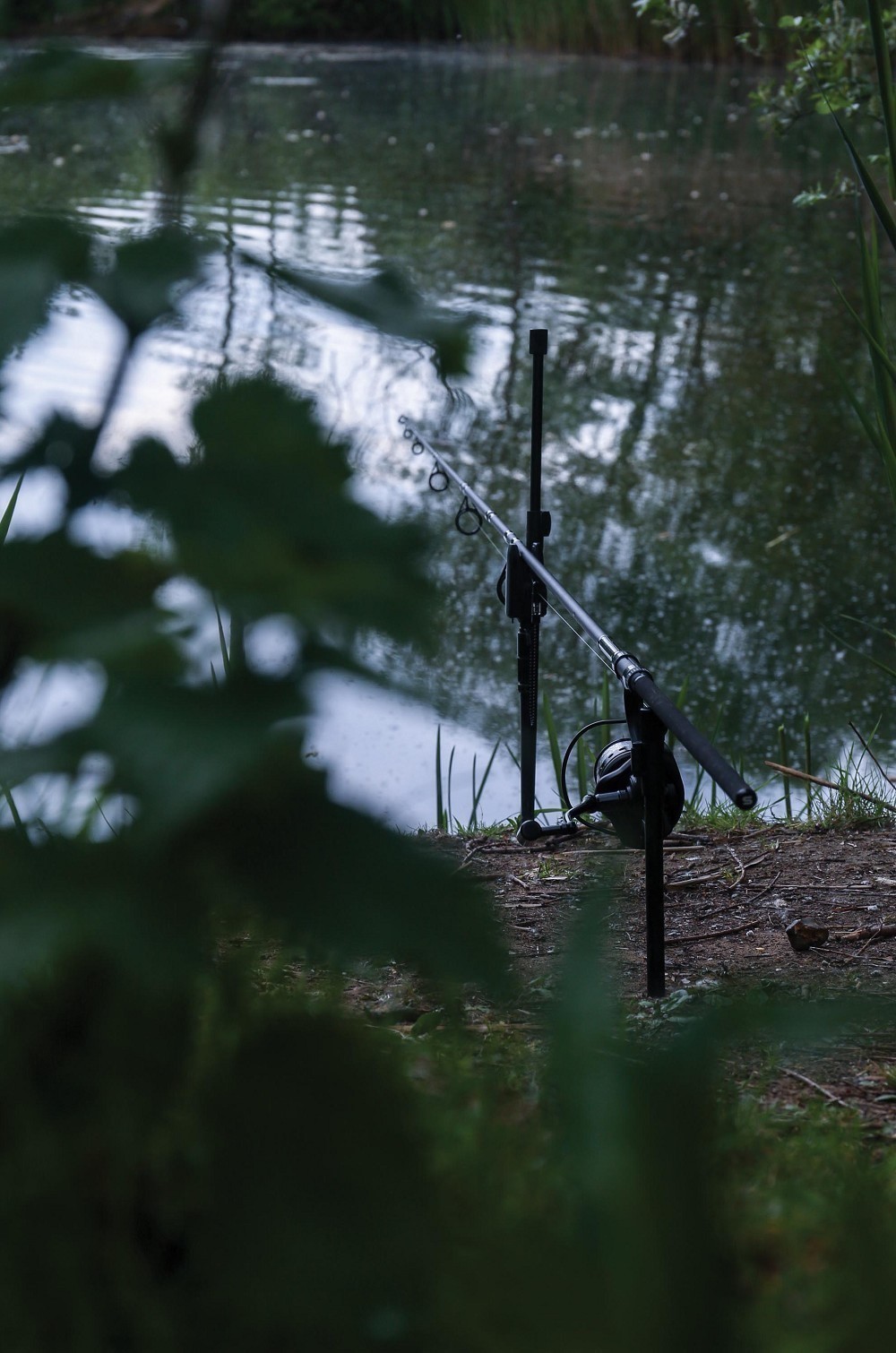 1. The Action
Sonik has built these rods to do it all, thanks largely to the progressive action of the blanks. The quicker you can get that rod compressed, the further you'll cast, so not only do you have a rod that makes playing fish comfortable, but even quite modest casters will be able to get the best out of these babies.

2. The Ringing
Sonik has chosen solid, double-legged SiC guides which lead up to an anti-frap tip ring that promises to eliminate tangles when you're giving it the big 'un! The 3lb, 3.25lb and 3.5lb test curve models feature 50mm butt rings, whereas the softer rods in the range have 40mm rings, which makes a lot of sense to us!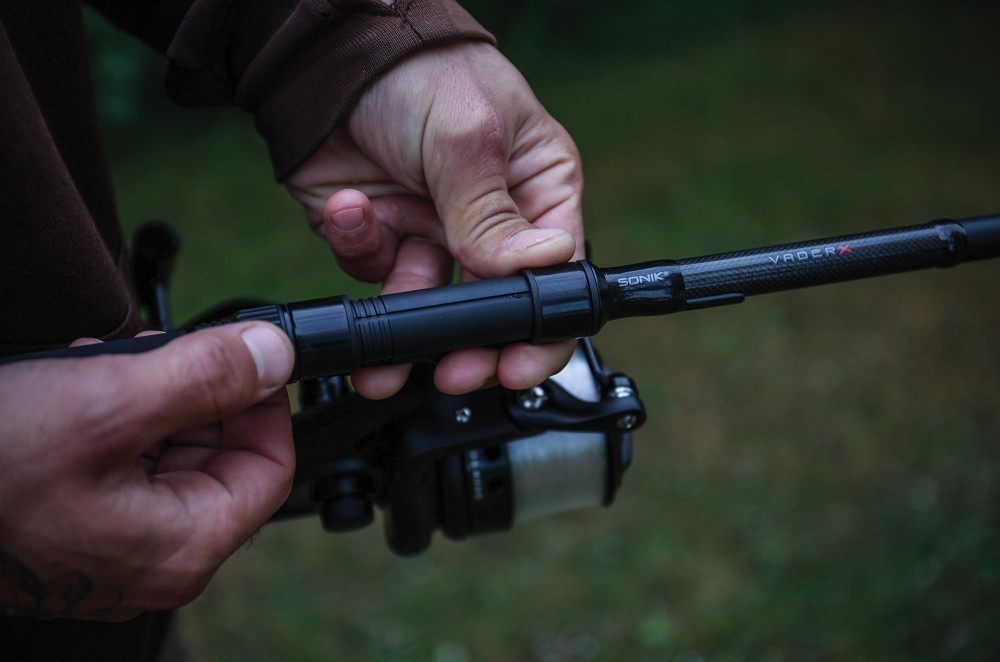 3. The Finish
There's something distinctly Death Star about the aesthetics of the VADERX range. Think matt black and minimal and you won't be far out. The handle has been treated to a wrap in Japanese shrink rubber, which is perfectly in keeping with the slim, understated feel of the range.

4. Details
Sonik knows that we all appreciate the finer details, therefore they haven't skimped. Little tweaks like setting the ringing pattern to allow the sections to sit perfectly together for storage (they call it Fold-Friendly Ringing), or the contoured line clip and black anodised butt cap all add up to a rod range that looks like a million dollars, yet costs significantly less (we're getting to that…).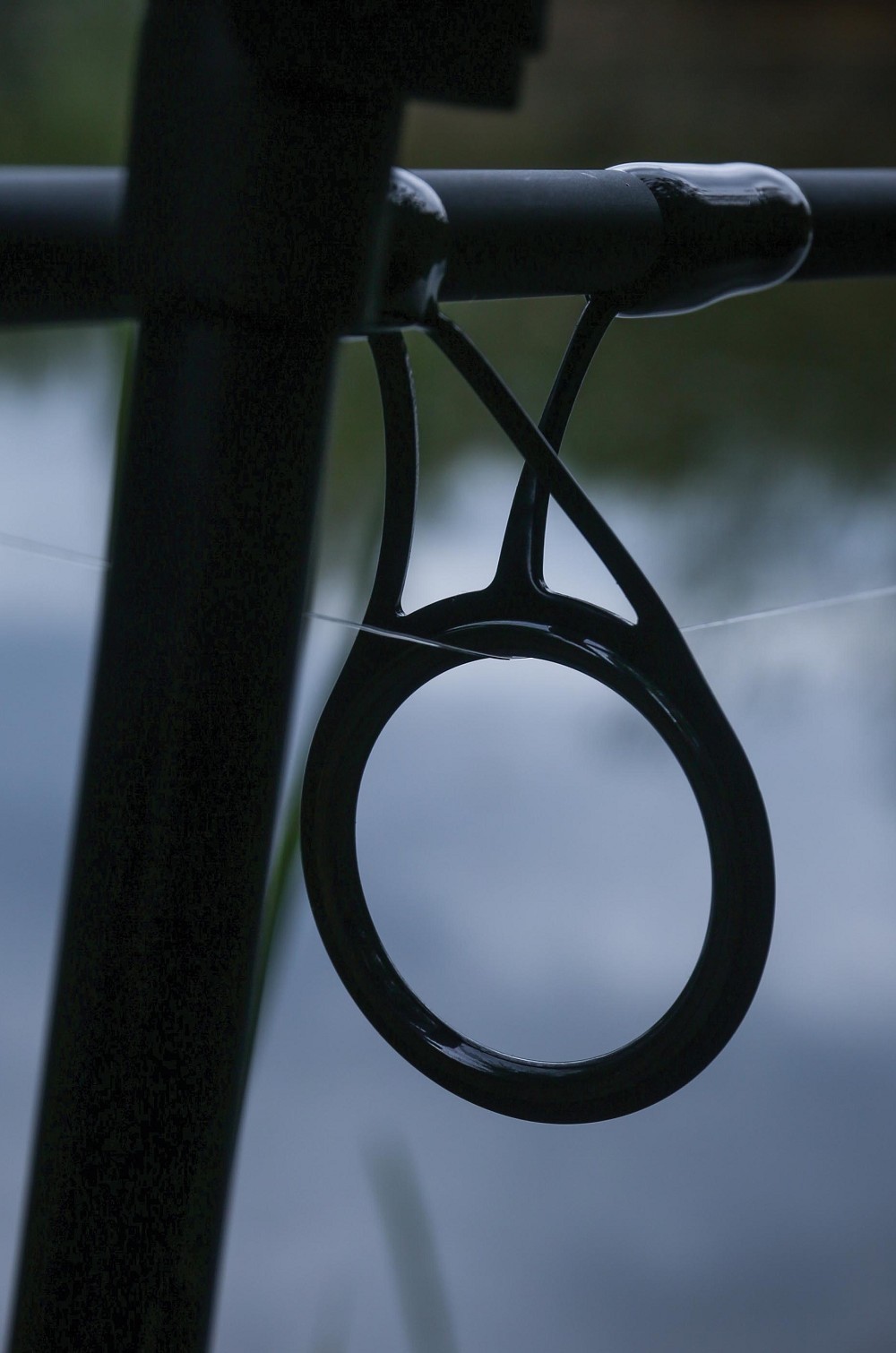 5. The Price
Yes, the price… Here's where it all gets a bit crazy. The RRP for the VADERX is £74.99, which is a stone-cold steal. It gets better though. When you buy three VADERX rods, you get one of them for nowt. So that's three high-spec war-sticks for just £149.98! Nope, we don't know how they do it either, but we're sure glad they do…
"GIMME": £74.99 each, or an unbelievable £149.98 for three! soniksports.com